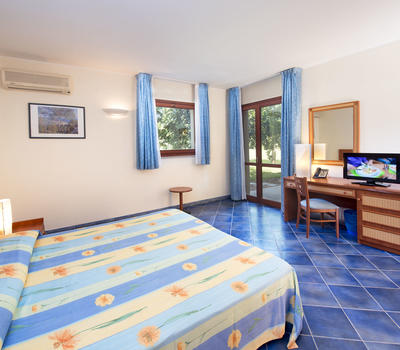 Classic Rooms are very spacious and colored in yellow, blue and white they create a cozy, informal and relaxing atmosphere. All of them have a terrace or fitted patio.
Show More
Show Less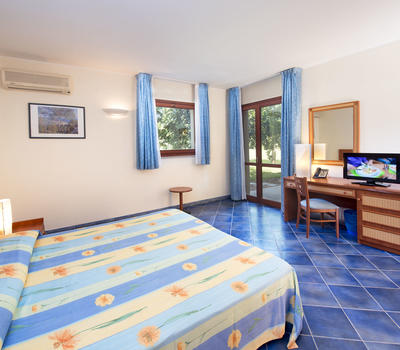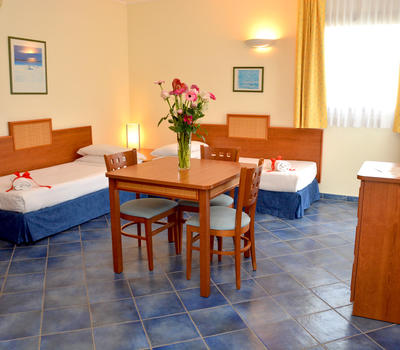 Family Rooms are spacious quadruple rooms with a door that divides the two spaces, 1 bathroom.
Show More
Show Less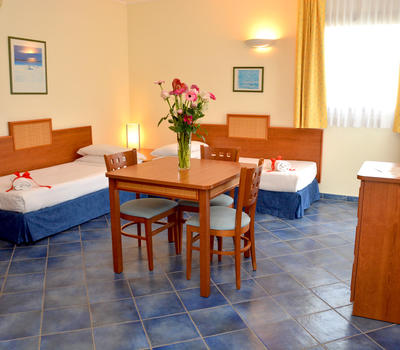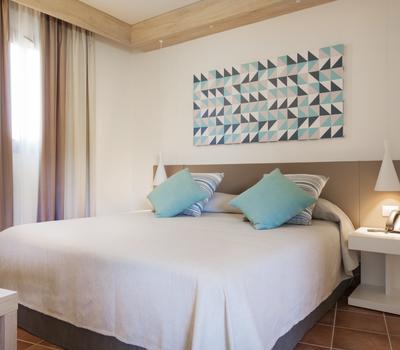 Completely refurbished, they consist of two separate rooms (living room with tv sat and bedroom with tv sat) and a bathroom.
Superior Rooms services included:
One sun umbrella and two sunbeds per room reserved on the 1st or 2nd or 3rd row of the beach or a reserved place at the Solarium platforms (guests can choose among these two options; the solution chosen will be valid for the entire stay); Mini Fridge (beverages included, not the restocking); Set coffee / tea maker; Daily change of beach towels (on request); For minimum 3 nights stays: 2 entrances per person / per stay in the Wellness Centre; for less than 3 nights stays: 1 entrance per person / per stay in the Wellness Centre; Exclusive entrance to the Wellness pool; Courtesy Set; Table reserved in Aretusa Restaurant from mid June to September (table reserved in a dedicated area of the main restaurant in other periods).
Show More
Show Less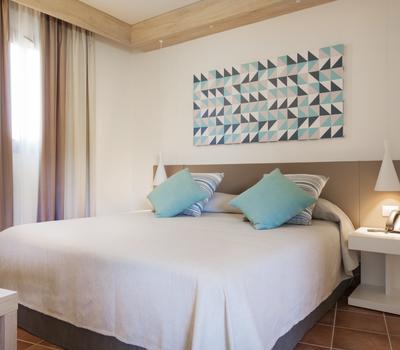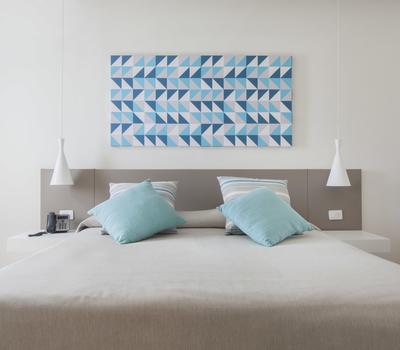 The Comfort Rooms fully refurbished and located in the central building, are closer to the facilities.
They include also the following add-on:
• Daily change of beach towels (on request)
• Courtesy Set
• Table reserved in Aretusa Restaurant (till Mid June and from Sept. table reserved in a dedicated area of the main restaurant)
• Mini Fridge (beverages included, not the restocking)
Show More
Show Less