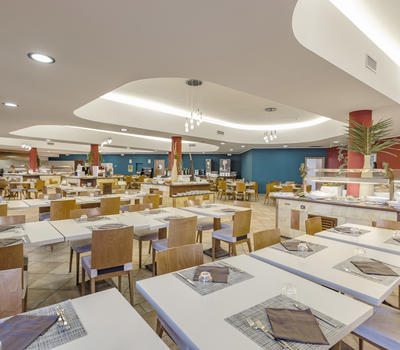 Main restaurant with assisted buffet breakfast, lunch and dinner, show cooking and open-air grill area. Mediterranean cuisine with a range of local and regional dishes, organic products and care for food intolerance in choosing buffet and basic gluten free products.
Show More
Show Less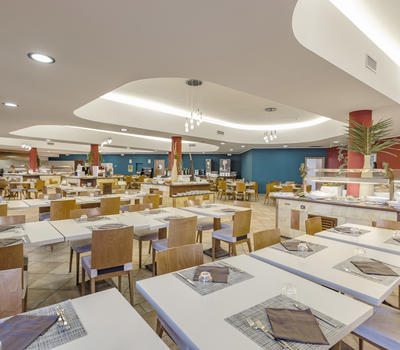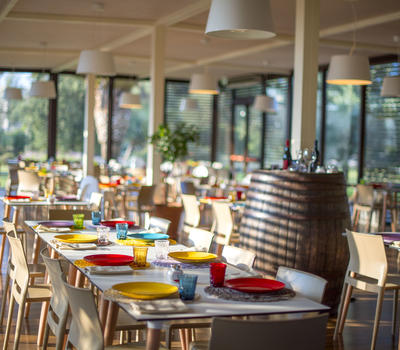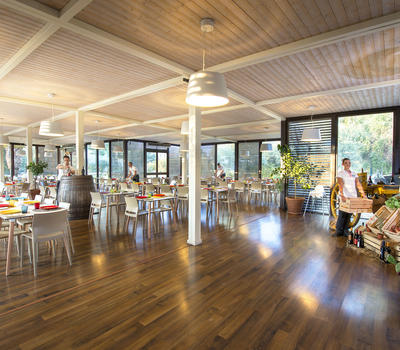 From mid. June to mid. Sept. this is the restaurant dedicated to Comfort and Superior rooms' guests,
with reserved table. Appetizers, side dishes, fruits and desserts in a dedicated assisted buffet, and all the wide choice of the grill and show cooking area, water, wine and soft drinks bottled and served are included. At dinner our Chef propose a special Table d'Hotel Menù with a choice of courses served at lunch and at dinner.
Show More
Show Less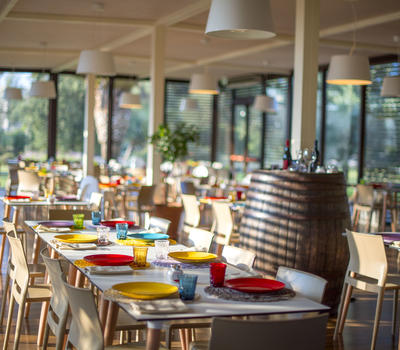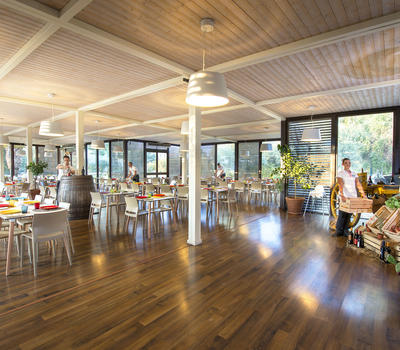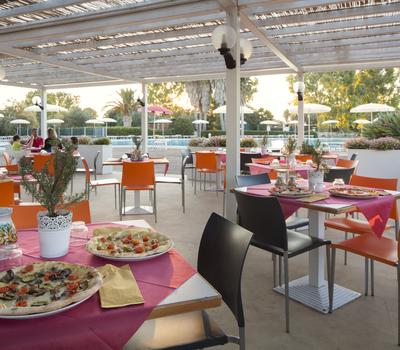 It offers a wide selection of pizzas and beers. Upon advanced reservation on the spot, all beverages at charge, it is open according to the weather conditions and at the management's discretion.
Show More
Show Less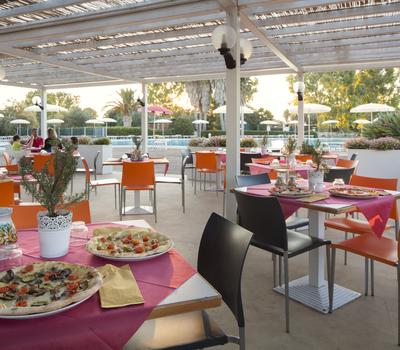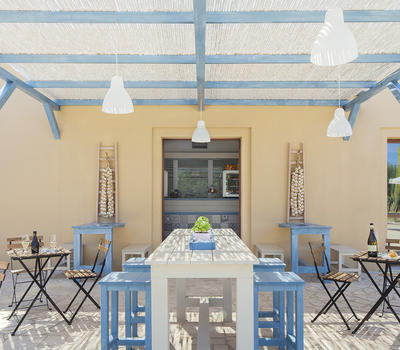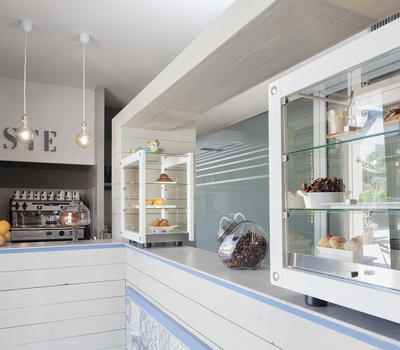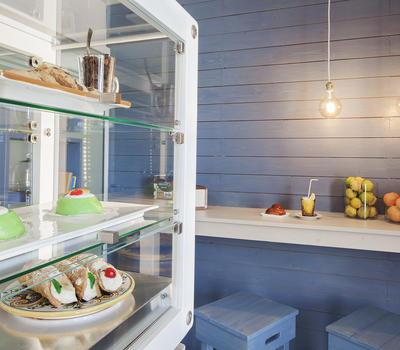 Coffee bar with outside veranda (at charge): tasting local wines and typical Sicilian sweet or salty products. Every day, except on Sunday, from 16.00 to midnight.
Show More
Show Less