andBeyond Botswana Mobile Camping Expeditions - Superior Delta Expedition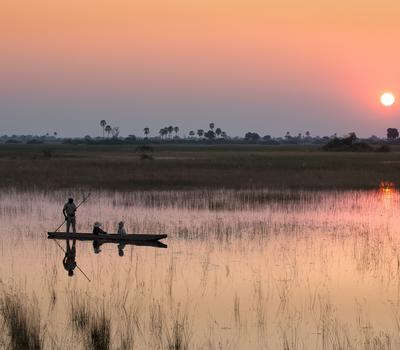 Sundowner cruises (Included)
Sundowner cruises are also a great way of seeing buffalo up close as they come out of the shade to graze in the cooler evenings and elephants as they wade in the river.
Show More
Show Less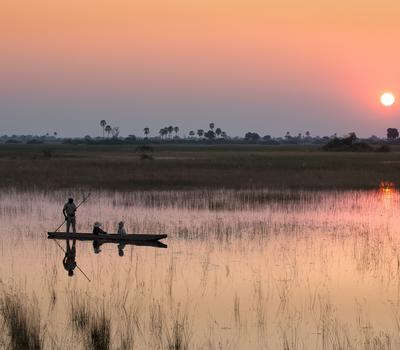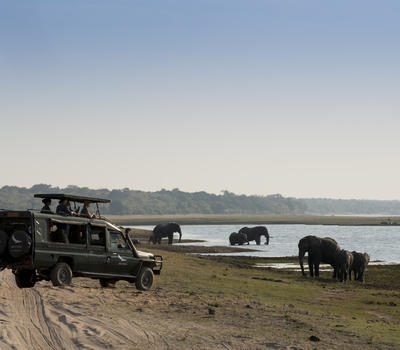 Morning and afternoon game drives to explore the game rich landscape of Botswana. andBeyond's professionally trained guides will ask you about your favourite wildlife and will do their best to ensure that your preferences are met, whether it is tracking a particular species or spending more time enjoying each sighting and getting to know the habits of the animals. They will also tell you about the vegetation of the region and will explain the behaviour of the animals that you come across. In some cases, the guides will be able to identify individual animals and let you know about their history and habits.
No additional cost
Show More
Show Less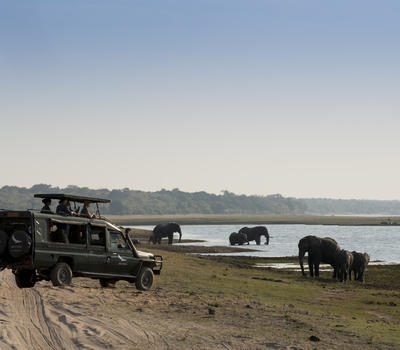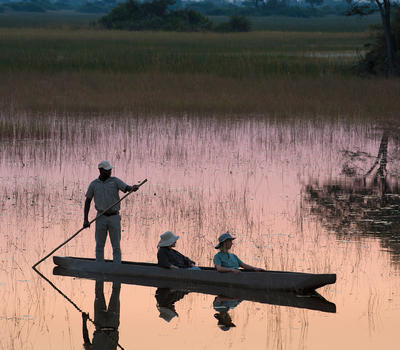 The Delta is probably best known for its Mokoro rides. These are boating trips through the maze like channels and shallow lagoons of the Delta. They are conducted in traditional boats which are called Mokoros. These sturdy boats used to be hand crafted out of large Delta trees. Today most of the boats used in the Delta are fiber glass replicas, to prevent the cutting down and depletion of the Delta's magnificent trees.
Mokoros are a great way to go game viewing. As they are not motorized, they allow you to glide silently through the channels. This allows you to approach the wildlife silently and you will see more, as they are not scared off by a motor. You will see many animals that feed on the grass and reeds on the palm islands such as lechwe, sitatunga, elephant, hippo and crocodile.
Show More
Show Less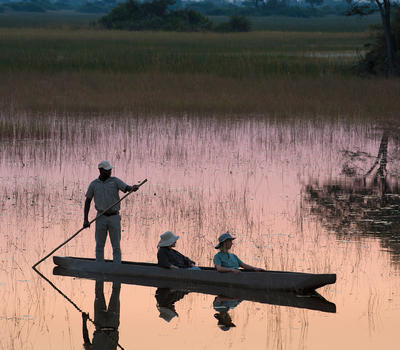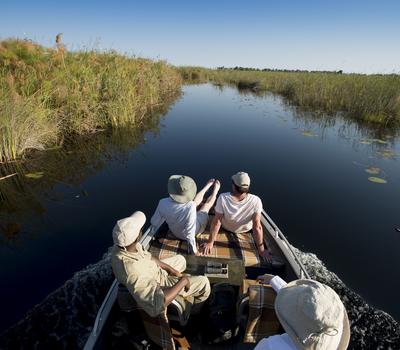 Private Boat cruise (Included)
These trips allow you to cover more ground, and should allow you to see more of the landscape, although some of the wildlife may be scared off by the motor.
Seasonal activity
Show More
Show Less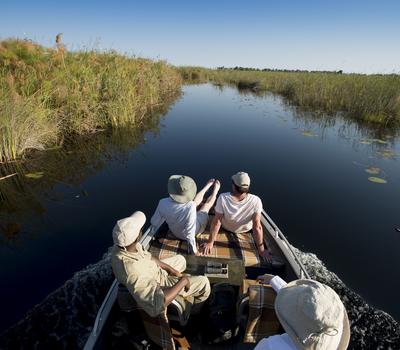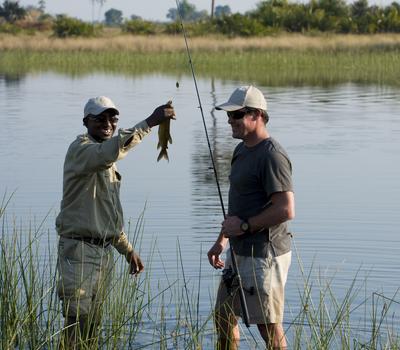 Try your hand at catching the fierce tiger fish, or Tilapia in the Okavango Delta. Not all water based camps in the Okavango allow fishing, but some camps do allow fishing on a catch and release basis. Most of the fishing however takes place in the Panhandle region where the Okavango River enters the Delta.
Seasonal activity
Show More
Show Less