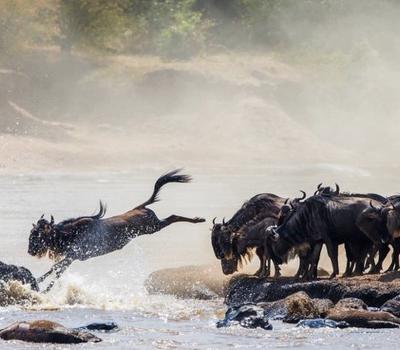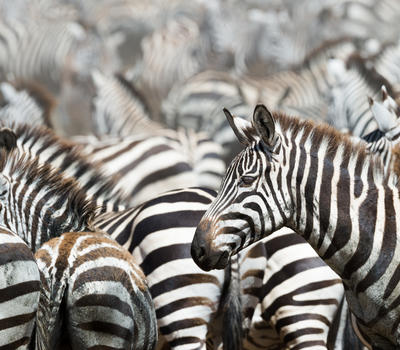 During certain months of the year (typically June – October) the migratory herds of wildebeest and zebra make for one of the natural world's most spectacular sights. River crossings, especially, are not to be missed. After dithering back and forth on the banks one brave wildebeest jumps in, with hundreds following behind. The migration is a phenomenon that must be seen to be believed. You'll be mesmerized by the sights and sounds of the natural world at its most impressive. TAASA is ideally situated for the Northern Serengetti migration towards the Mara River.
Show More
Show Less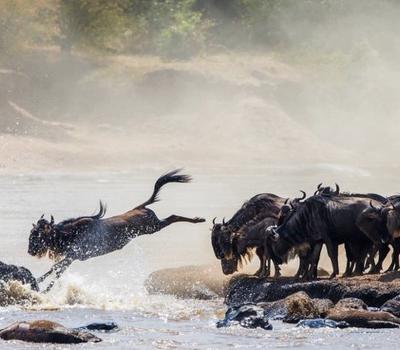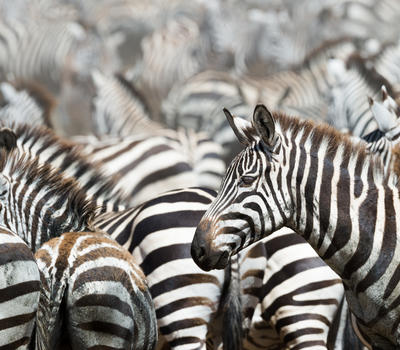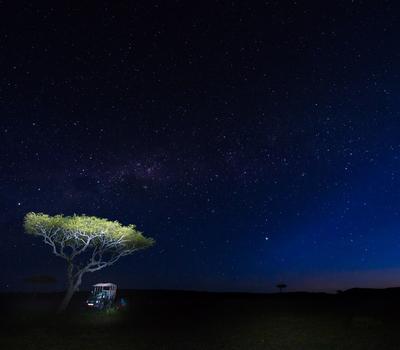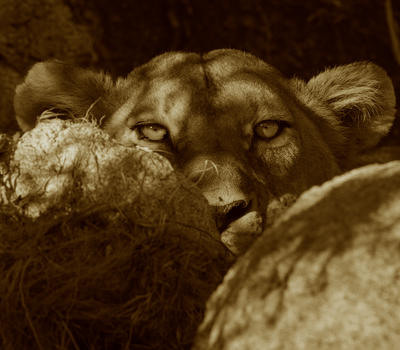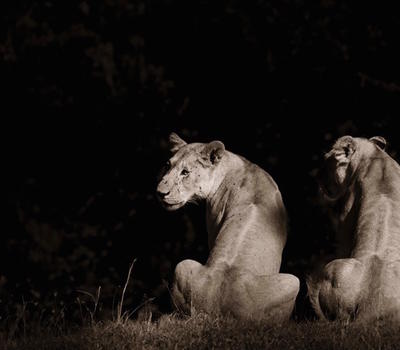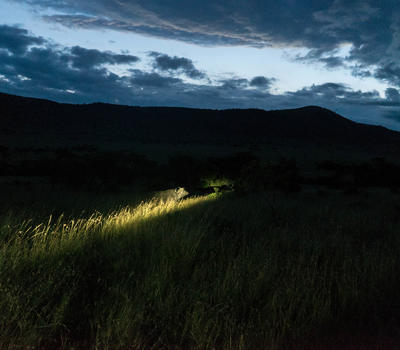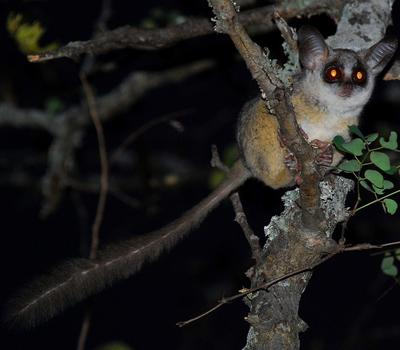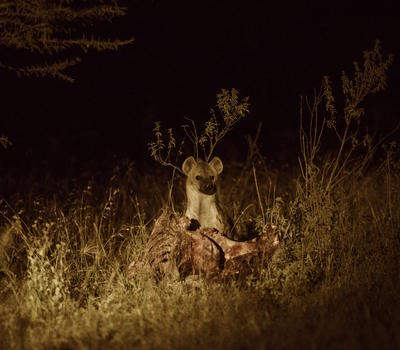 Load into our open-sided Toyota Land Cruiser with warm blankets and head out in the dark of night under starlit skies. The experience of a game drive at night is very different from one during the day and you may see striped hyena on the prowl or lions on hunt. Your Maasai guide will be in his tracker's chair mounted on the vehicle front with his floodlight sweeping for reflective eyes of predators. One never knows what will be lurking in the dark, but it is guaranteed to be electrifying and totally unlike your daytime game drives.
Show More
Show Less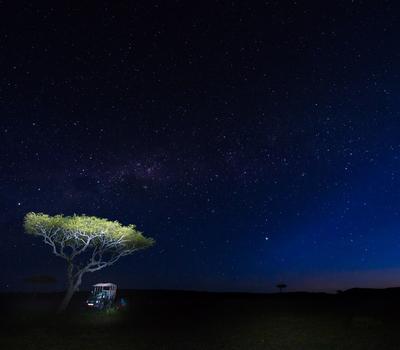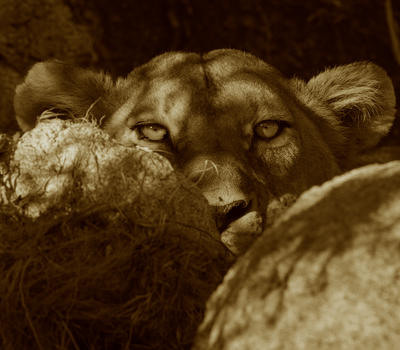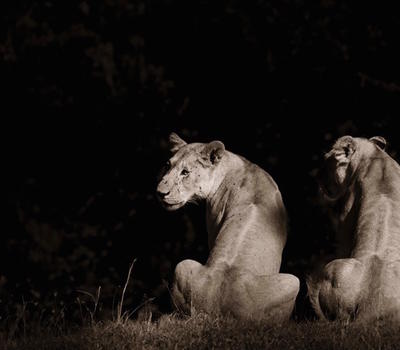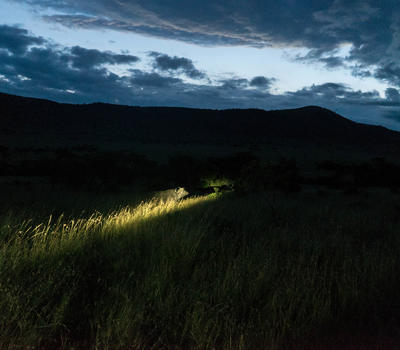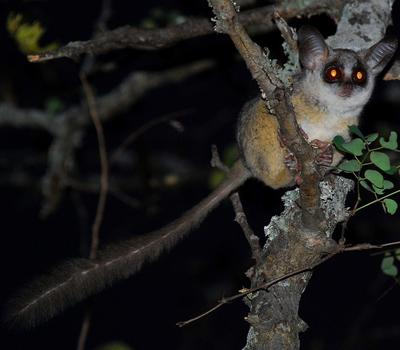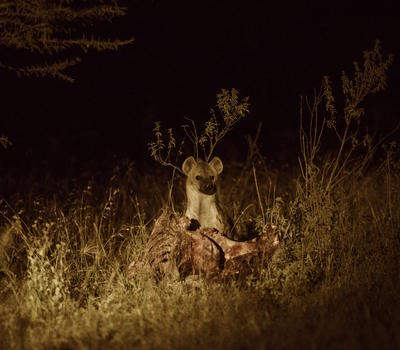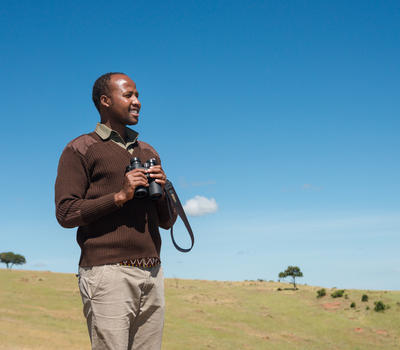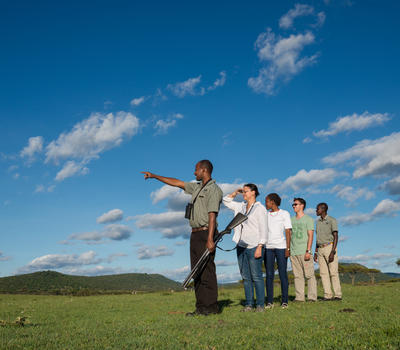 Walking in the bush, surrounded by all the sights, sounds and smells of Africa is completely different and more personal experience than a drive in a Safari vehicle. Learn about medicinal plants, how to start a fire with sticks, and the wildlife you might encounter.
Show More
Show Less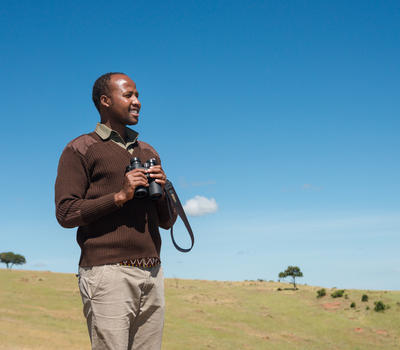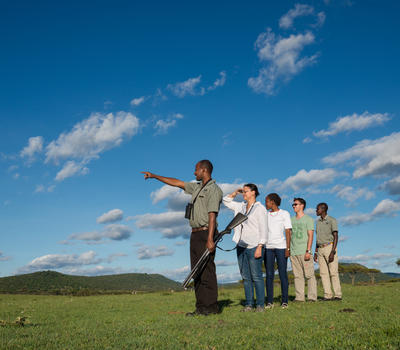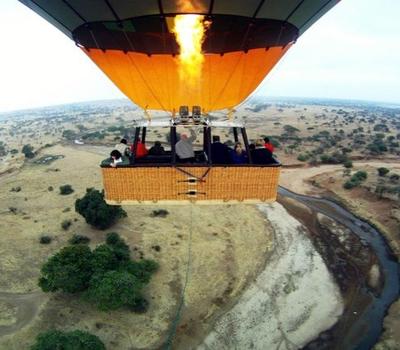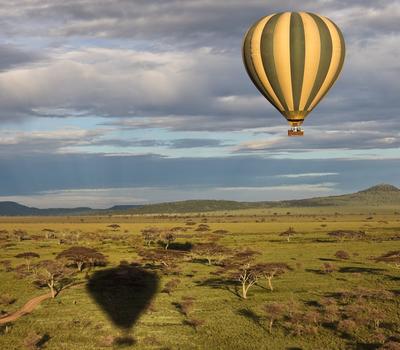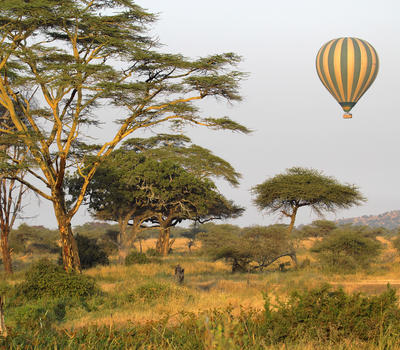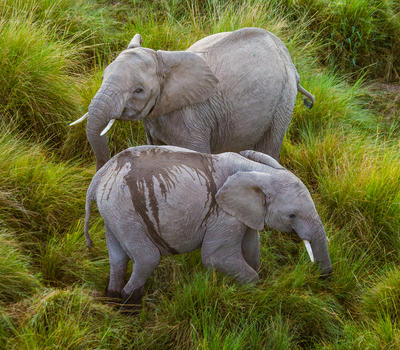 Experience the expanse of the Serengeti from above on a magical balloon safari. This incredible experience is available from the Lobo area operated by Adventures Aloft Serengeti. Their two A415 balloons from Cameroon Balloons have a flying capacity of 16 passengers.
Show More
Show Less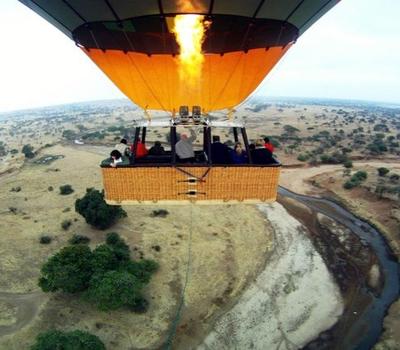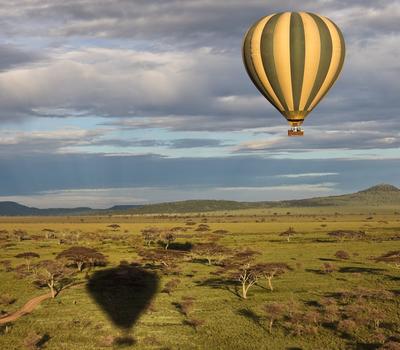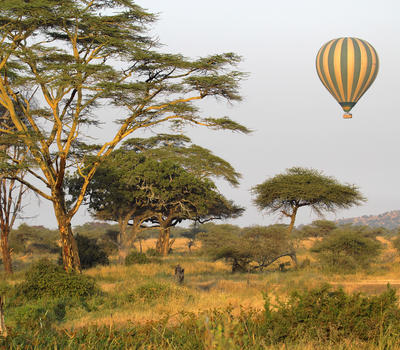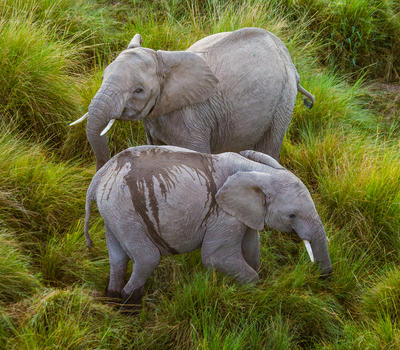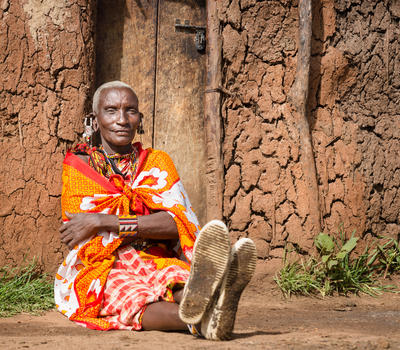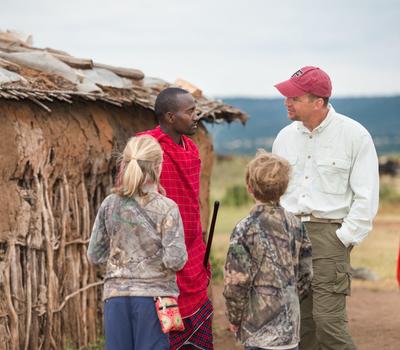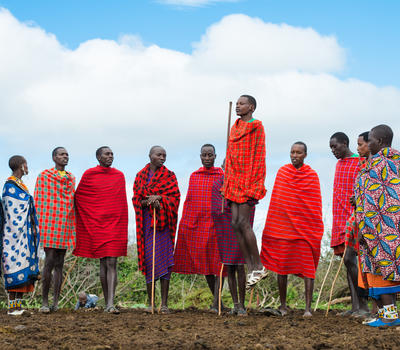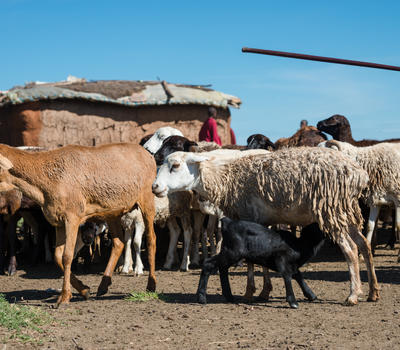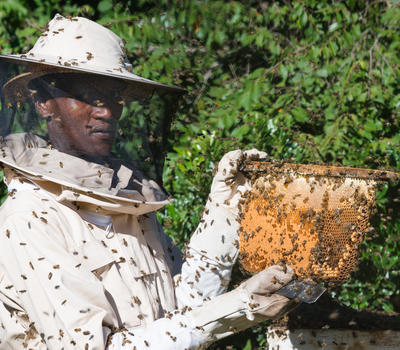 The Maasai are among the best known of African tribes due to their adherence of distinctive customs and dress. Whereas many of the Maasai bomas found in the Northern Tanzanian Safari circuit are geared entirely towards visiting tourists, the Maasai of Ololosokwan remain unaffected by large scale tourism and are therefore always enthusiastic about sharing their cultural beliefs with the few visitors they receive. A visit among the local people of Tanzania can easily become one of the most rewarding experiences of a visit to Africa.
Show More
Show Less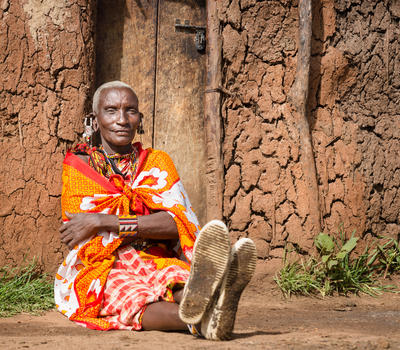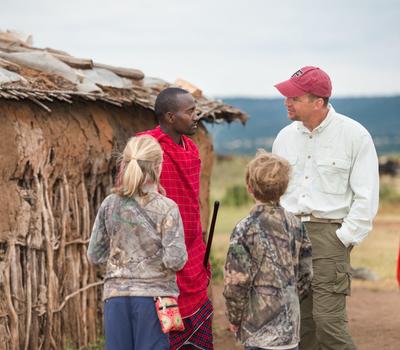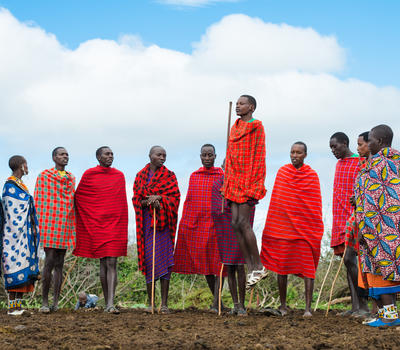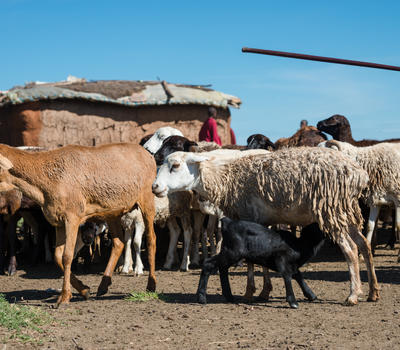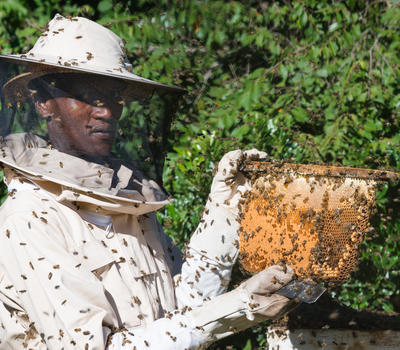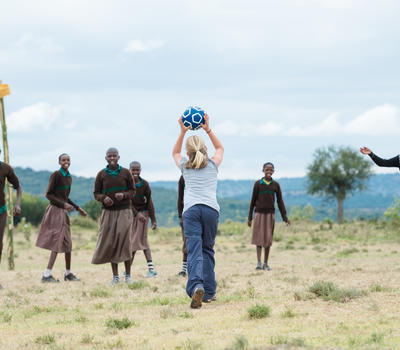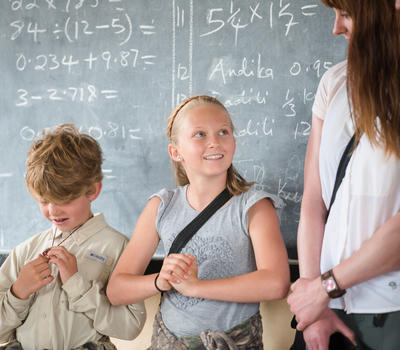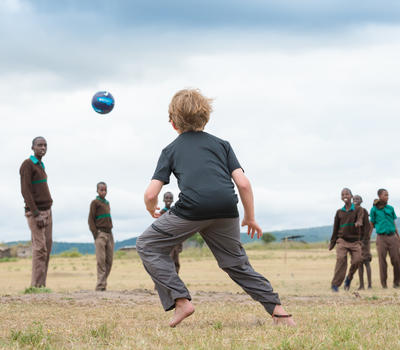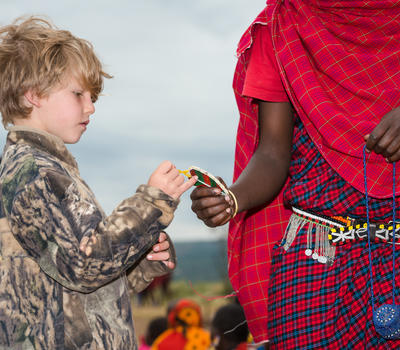 Whether your child is interested in identifying wildlife via tracks and dung, learning about stars in the southern hemisphere, or drawing the animals seen during safari drives, the experienced and enthusiastic staff at TAASA is eager to design activities that will entertain and delight children of all ages.
Show More
Show Less