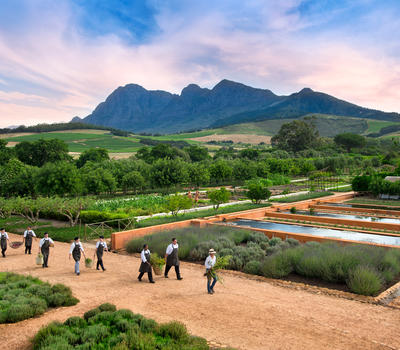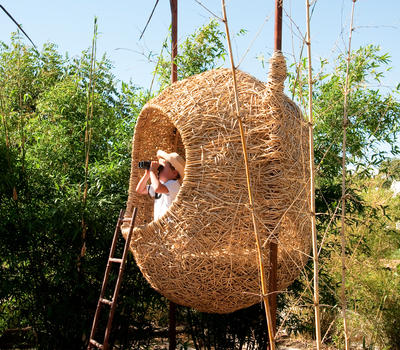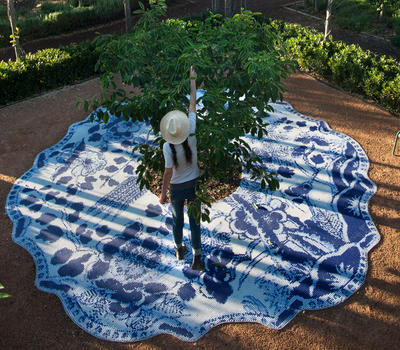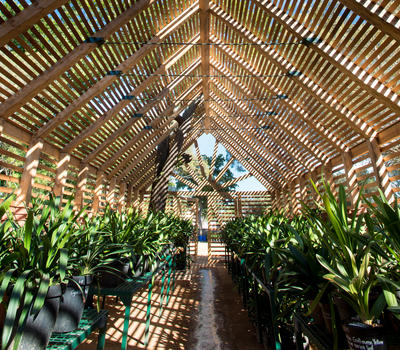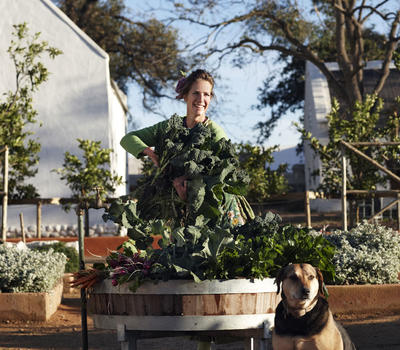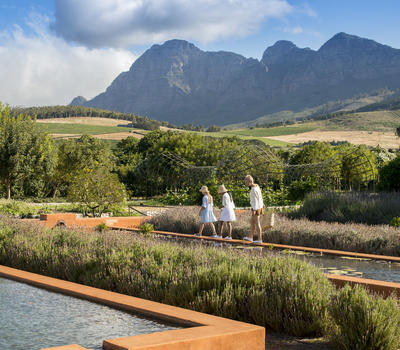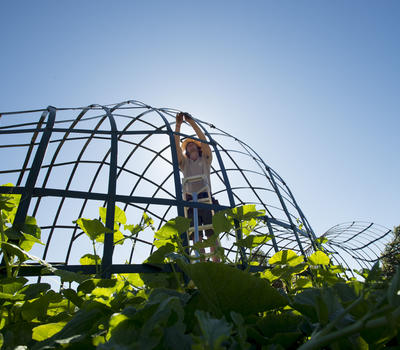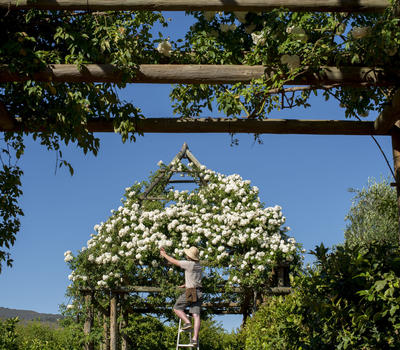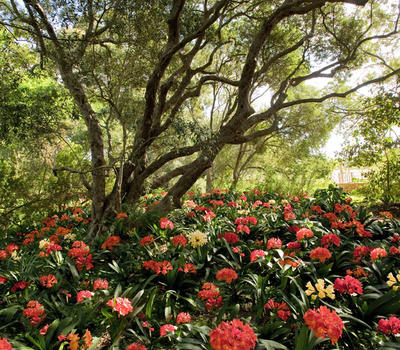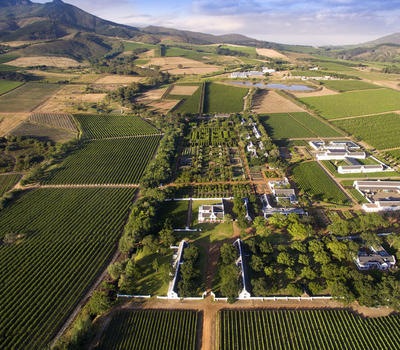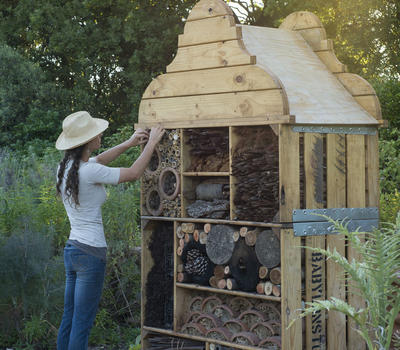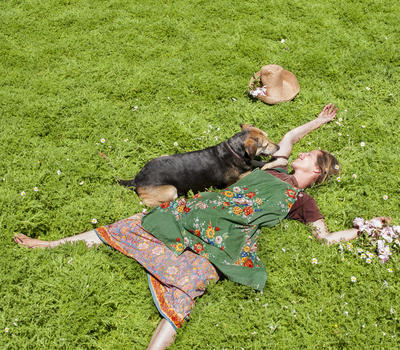 The days are intentionally unscripted at Babylonstoren, and for our hotel guests, there's much to do. In addition to exploring our 200 hectares of farm, in season, you can take part in the harvesting of fruit in the orchards or the pruning of our vines. Whatever the season, our garden is an ever-changing tapestry of fruit and vegetable plantings. Hotel guests are invited to join in the harvesting, pruning, planting or picking of our many fruits, herbs, nuts, spices and vegetables. We have maps for five different walks on the farm (available from Reception) and if you're interested to learn more about the provenance of the garden, do join one of our garden tours that starts daily at 10h00. Booking is essential, so please enquire in advance at Reception.
Our daily guided garden tour starts at the Farm Shop at 10h00. One of our experienced gardeners will be your guide on this tour, during which we encourage guests to pick, taste, smell and touch while walking through our garden. Each of the 300 plant varieties is edible or has medicinal value. The beautiful garden is not only pleasing to the eye, but also provides the restaurants with fresh produce, harvested daily. Our enthusiastic guides will share some of the garden's special stories with you and give practical gardening tips. We hope you will enjoy our garden and be inspired when you leave to plant your own!

Booking is essential for the garden tour.
Remember to wear comfortable shoes, bring a hat in summer and wellies plus an umbrella in winter. A famous Swedish proverb holds: There ain't no bad weather, just the wrong clothes.
Entrance fees payable at the gate go to the Babylonstoren Trust for the education of our local children.
Regrettably, no dogs are allowed, as this is a working farm with lots of feathery friends.
Kindly note that all pathways in the garden are gravel and in some areas covered with peach pips.
Show More
Show Less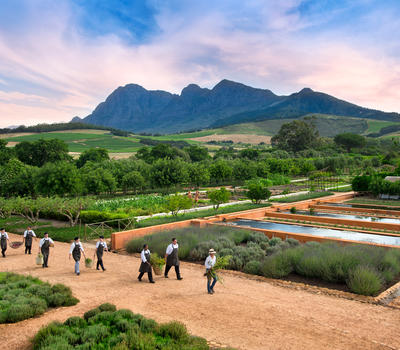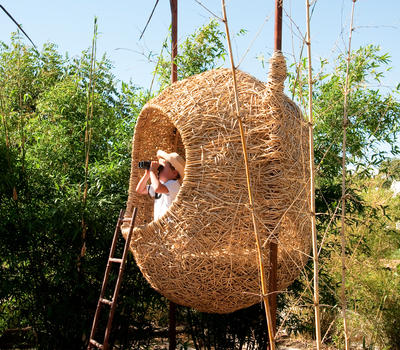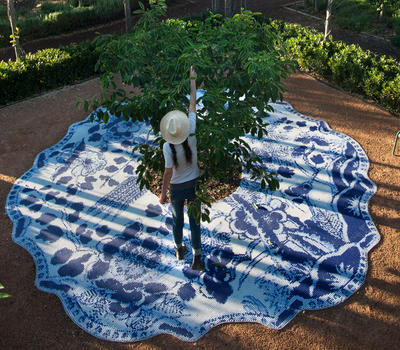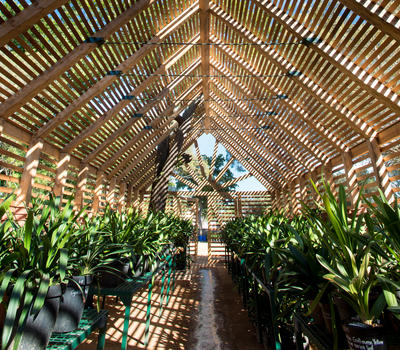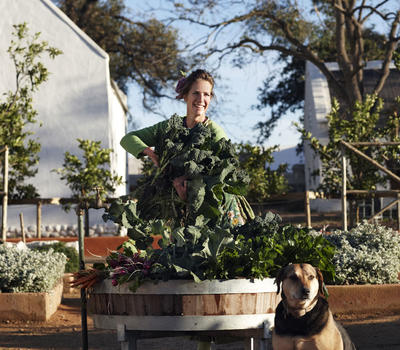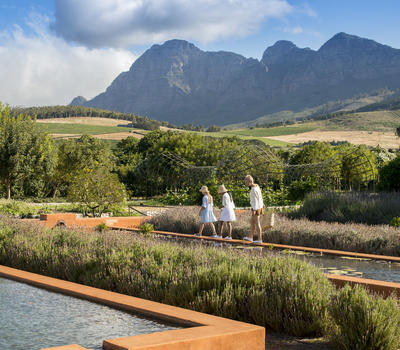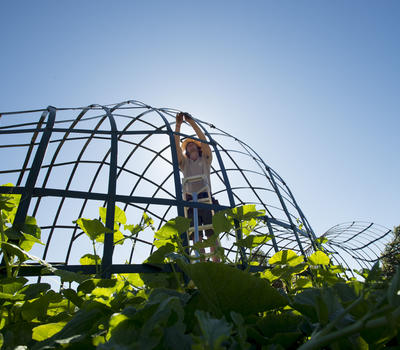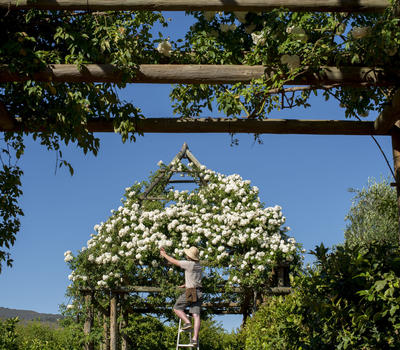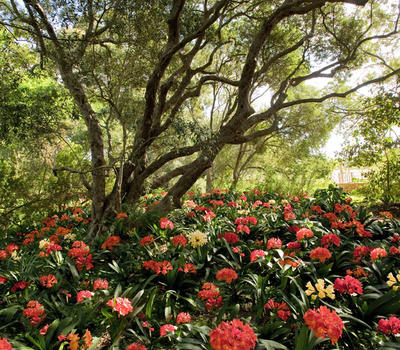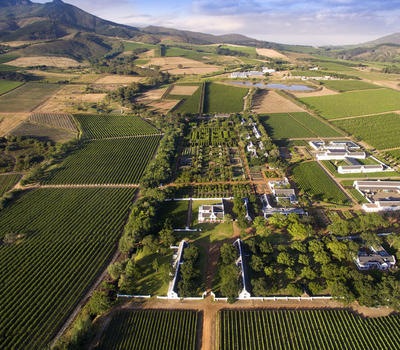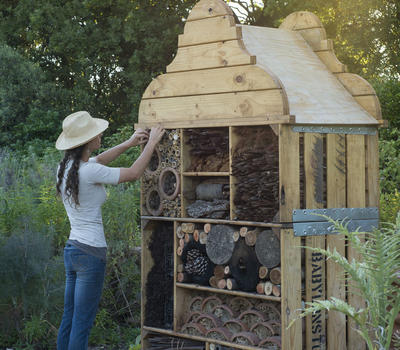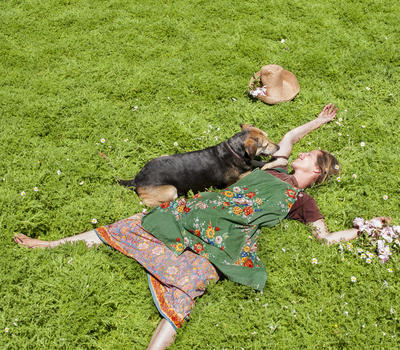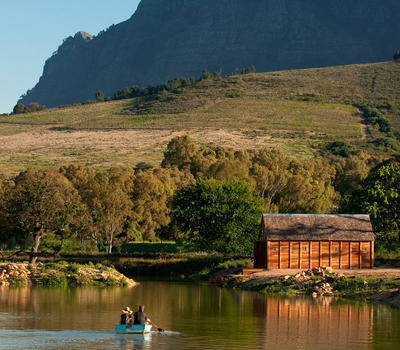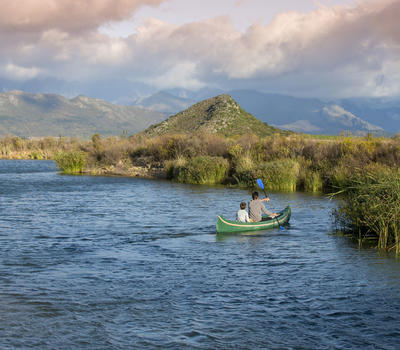 You can walk or cycle to the dam – it is about 1,5 km. The view from the dam is spectacular and you will be amazed by the abundant bird life. Get a backpack from Reception (see Walk or Run). We have three canoes and life jackets for your rowing expedition – make sure you wear a life jacket. Please note that children have to be accompanied by an adult.
Show More
Show Less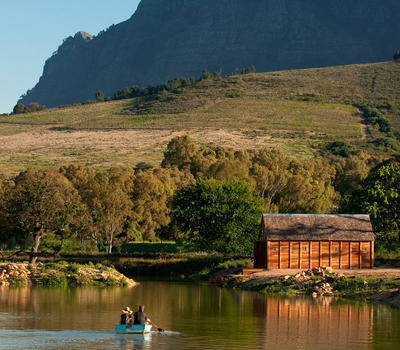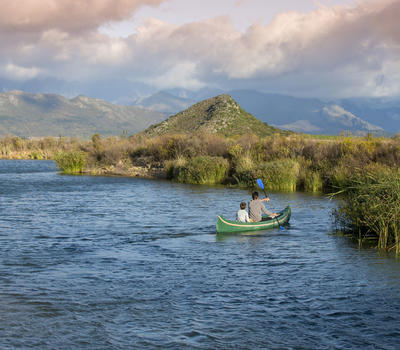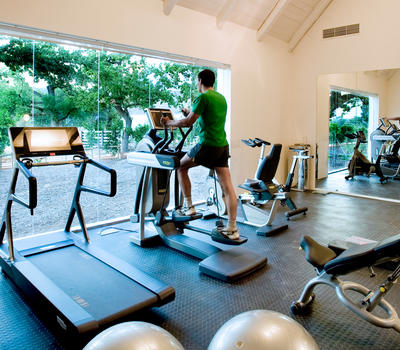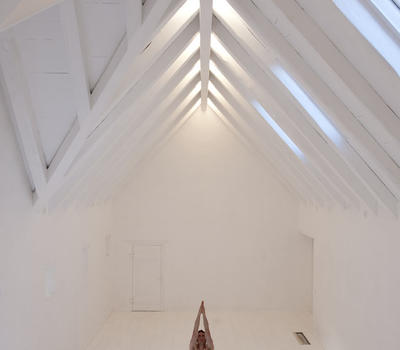 The gym, open from 6h00 to 21h00, is for the exclusive use of adults. We have a great selection of machines to keep you fit. Private yoga sessions are available on request. For more details, please enquire at Reception.
Show More
Show Less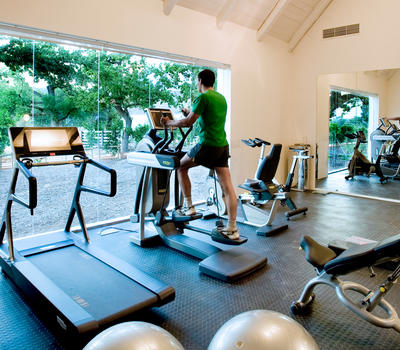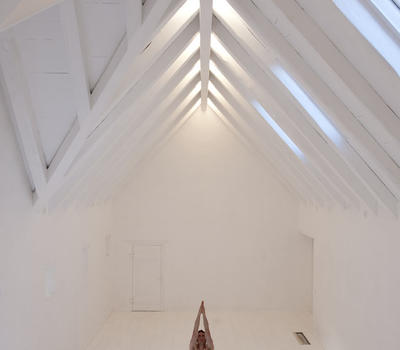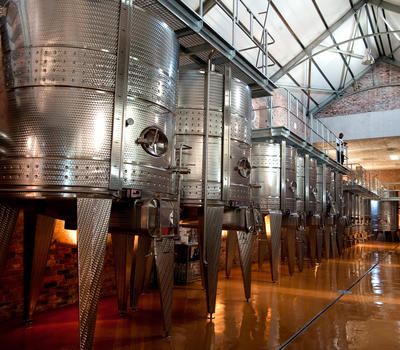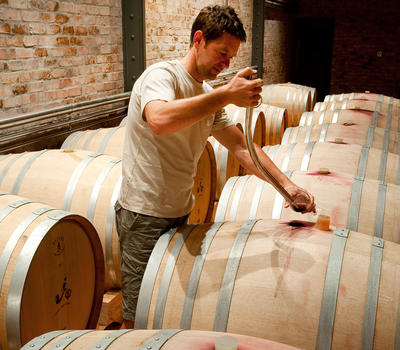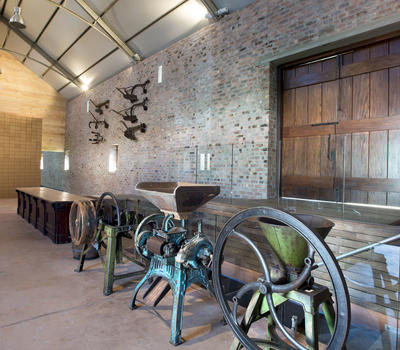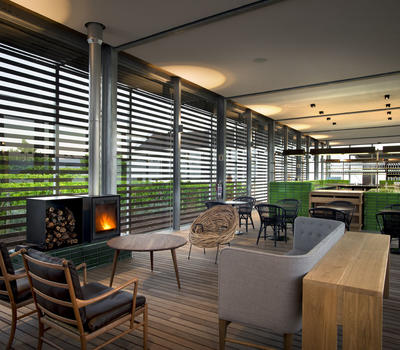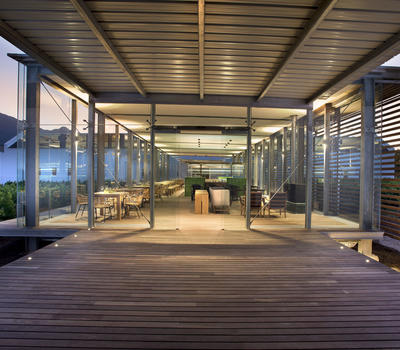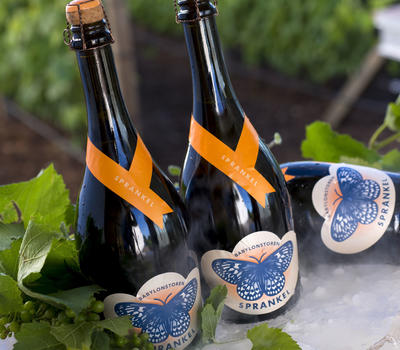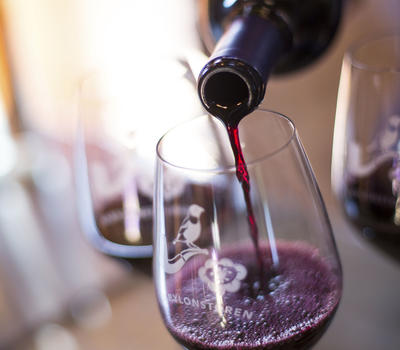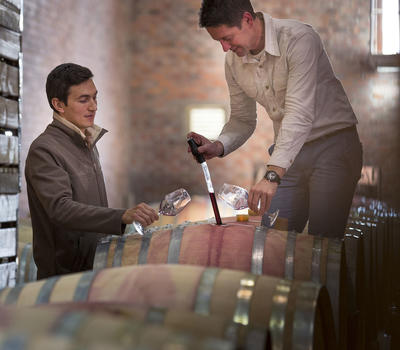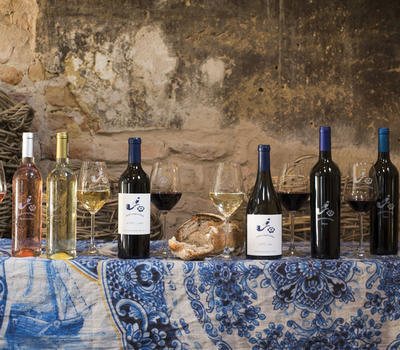 CELLAR TOUR & WINE TASTING
The Tasting Room sits adjacent to the Wine Cellar, offering views of the conical Babylonstoren hill, Simonsberg and the Banghoek Mountains. The eye-catching steel-and-glass creation is a modern link between the two Cape Dutch-style wings of the wine cellar and a perfect reflection of Babylonstoren's philosophy of embracing both heritage and innovation. Floor-to-ceiling glass walls offer breathtaking views over the vineyards towards the small rocky koppie from which the farm derives its name, while indoors the striking central bar bedecked in vivid green tiles mirrors the lush vineyards beyond. A range of tantalising snack platters with charcuterie, cheese, pâté and fresh fruit and vegetables from the garden are on offer. The platters are an ideal light bite while tasting the Babylonstoren range of wines.
The Tasting Room is accessed via a maturation cellar revamped into a retail space, with exposed brick walls, lofty ceilings and a statuesque curving wall – a display of antique farming implements and packing crates creating a gentle farm motif in the triple-volume space. For guests with a little more time to spare, informative cellar tours offer an in-depth, behind-the-scenes look at how the estate's wines are crafted. The tour includes a walk through the vineyards and a visit to the olive oil production plant.
Come and unwind with us in this perfect spot for wine sipping and cheese nibbling.
The Tasting Room is open daily – from 10h00 to 17h00 in winter and 10h00 to 18h00 in summer.
Daily cellar tours start at the Tasting Room, every hour on the hour, from 11h00 to 15h00.
Booking is advised for groups of 11 to 24 people.
Our wines are best exemplified by the Babylonstoren logo, which consists of the pipe (representing the farmer), the flower (representing the garden) and the bird (representing nature). It is a combination of the very essence of Babylonstoren – keeping things simple and as true to the earth as possible. "It is this that we strive to achieve in our wine," says Charl Coetzee. "Truth to the area we are situated in on the slopes of Simonsberg, and simplicity by making elegant and balanced wines as natural as possible."
Show More
Show Less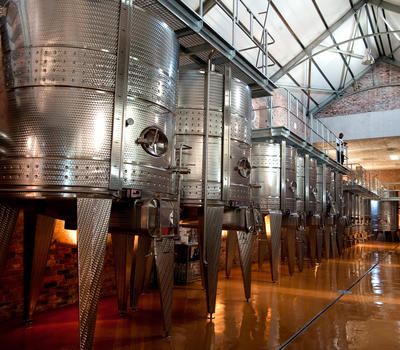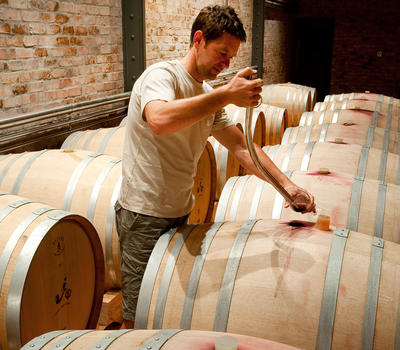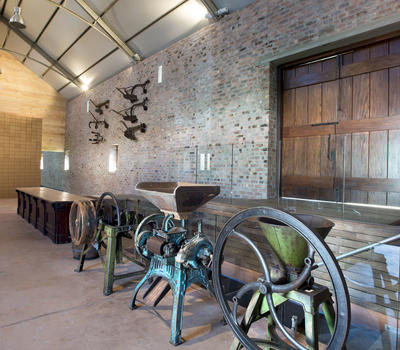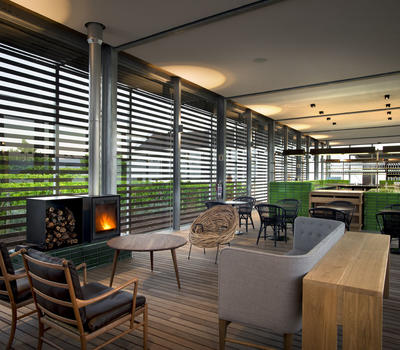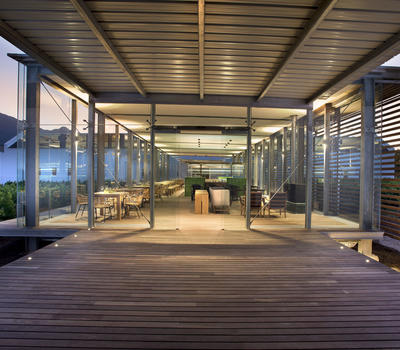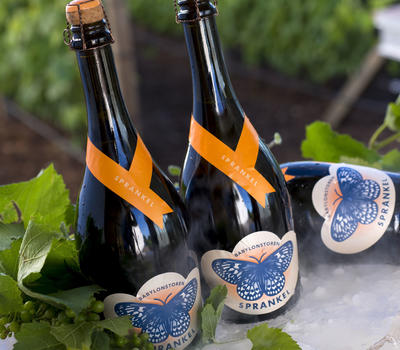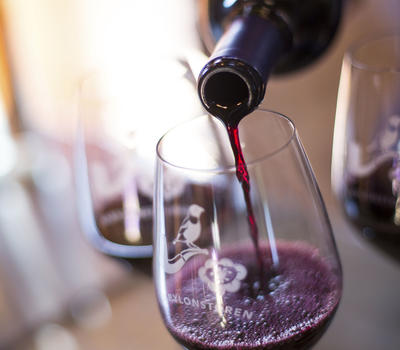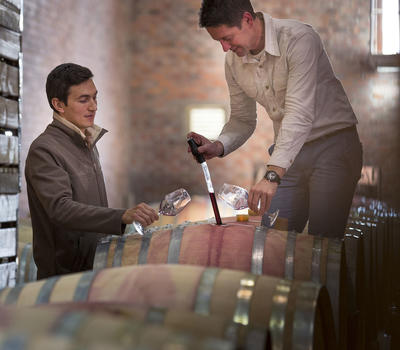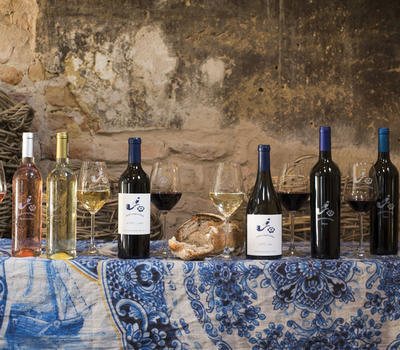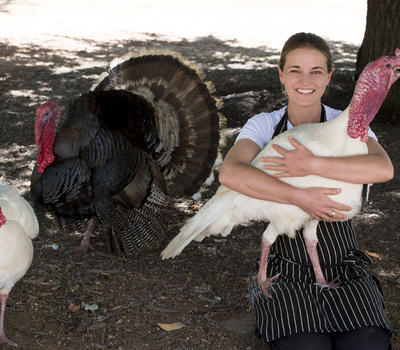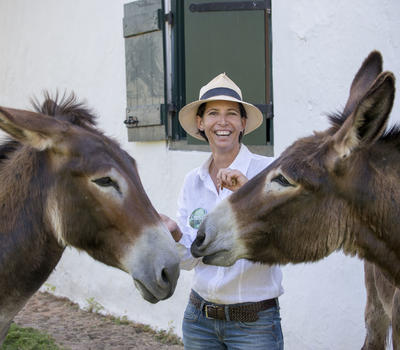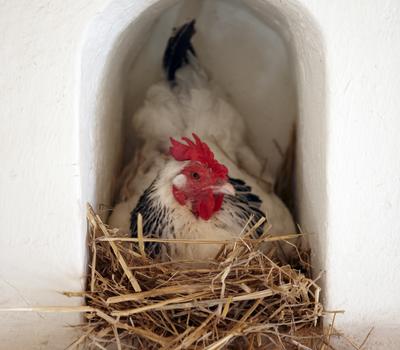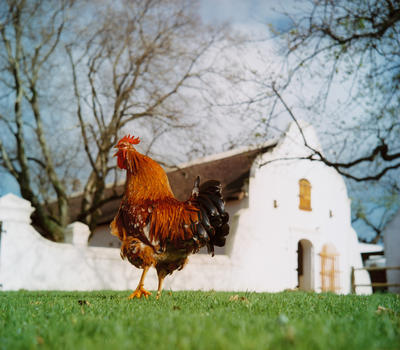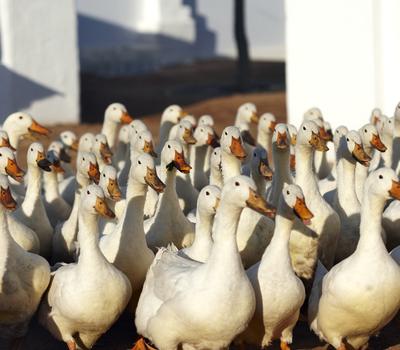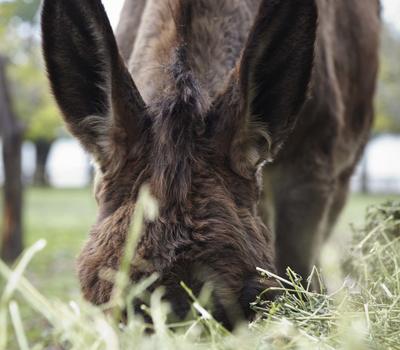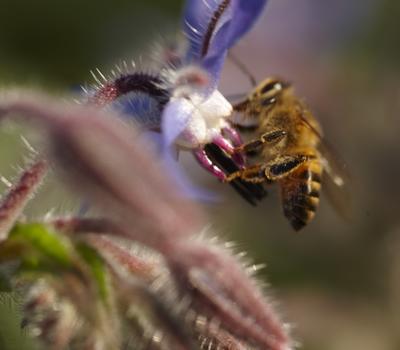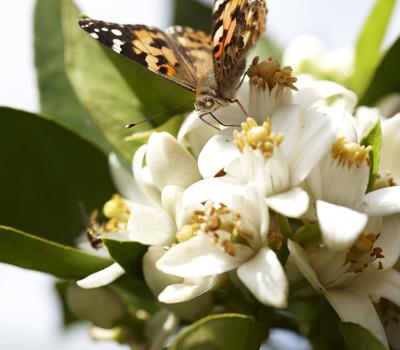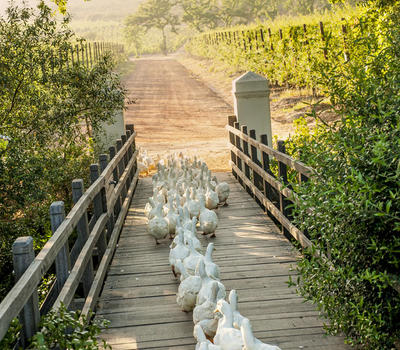 You may come across our resident tortises tortoises, our donkeys, the chickens, turkeys, ducks, geese and squirrels that all roam happily, or maybe even a wild steenbok. Keep your eyes and ears open – you may be lucky enough to see or hear the fish eagle. We have spotted 58 bird species on Babylonstoren. Guests are welcome to use the bird book in the Butterfly Room for reference.
For a closer look, we also have binoculars available at Reception.
Show More
Show Less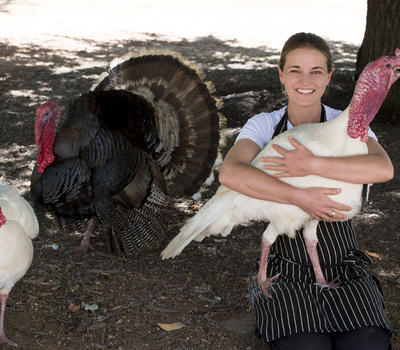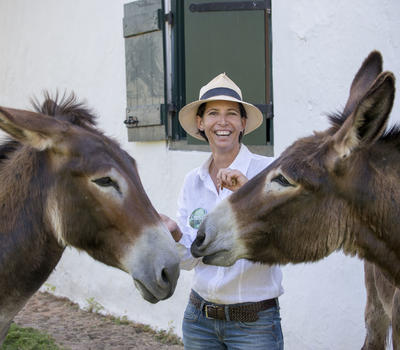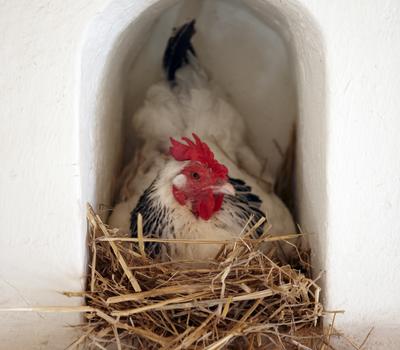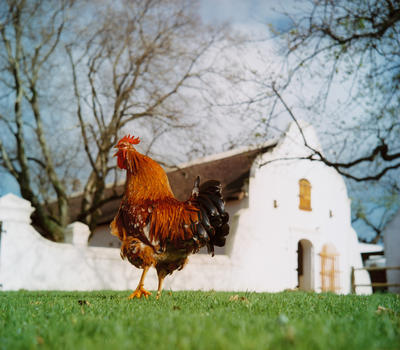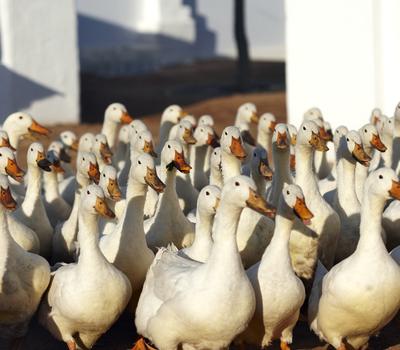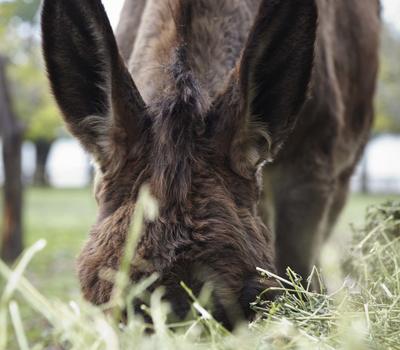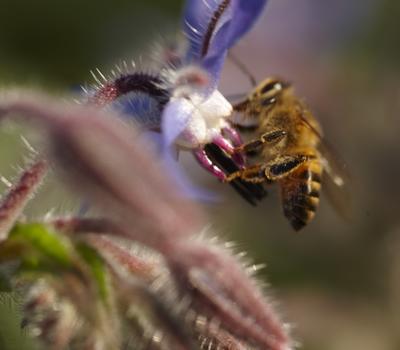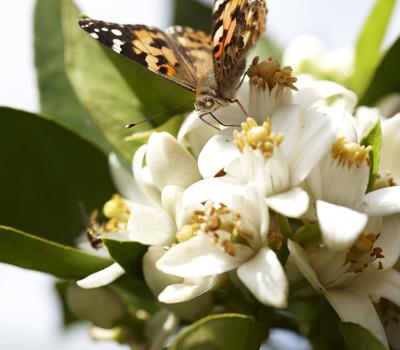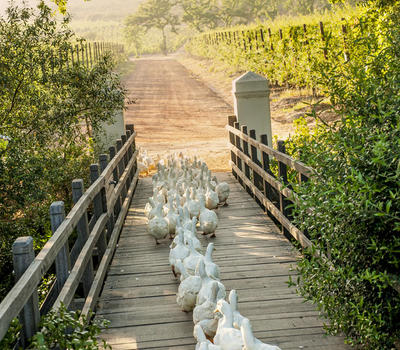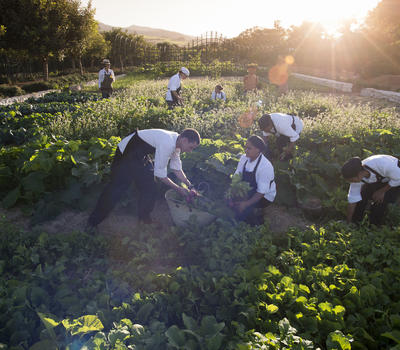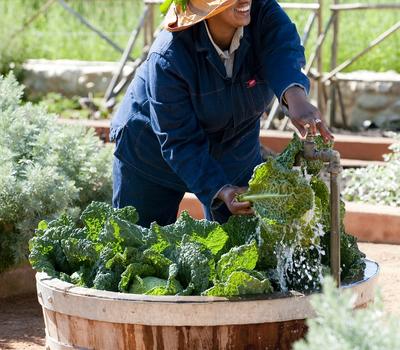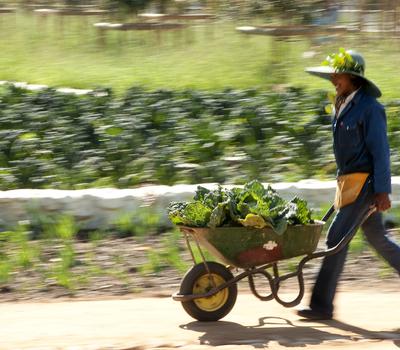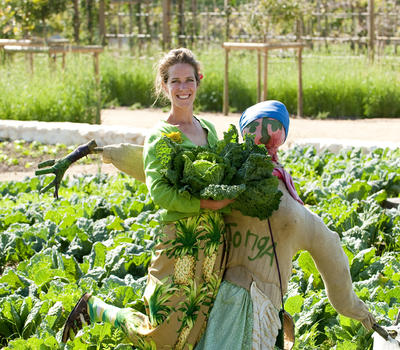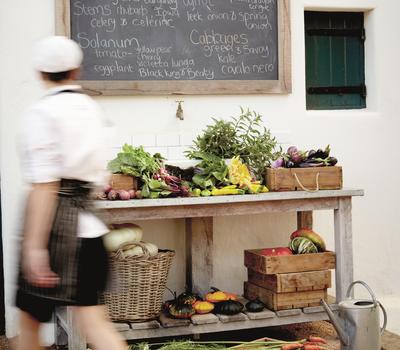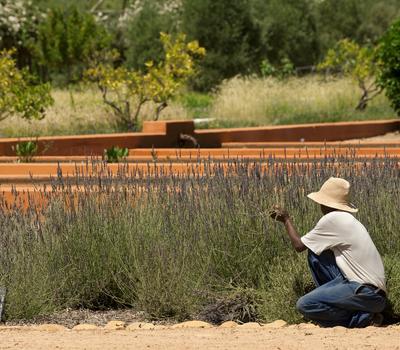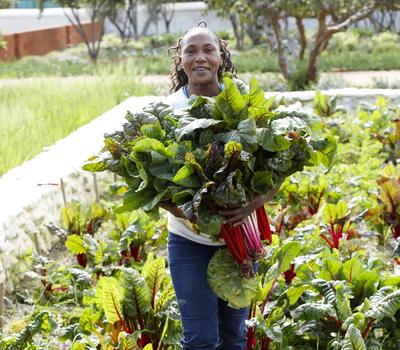 As we are passionate about our garden at Babylonstoren, we welcome fellow gardeners, horticulturists, botanists or those who are interested in learning more about gardening. If you're happy to get your hands dirty (you'll be planting, harvesting, pruning and mulching) and eager to learn and/or share your knowledge, we'd love to welcome you as a volunteer at Babylonstoren. You'll work with our gardeners in every aspect of the garden but most importantly get a chance to contribute to the garden in a real way.
Show More
Show Less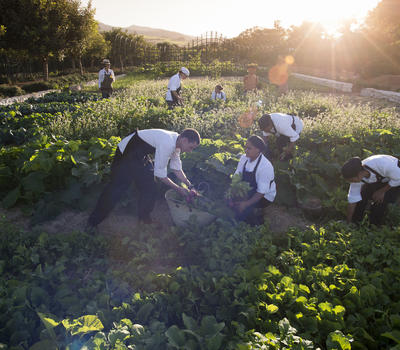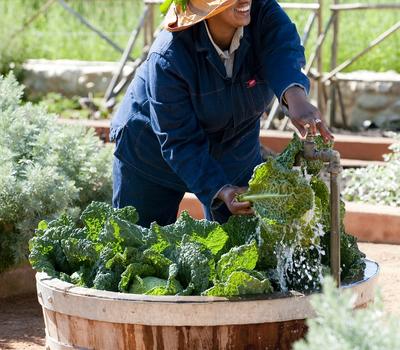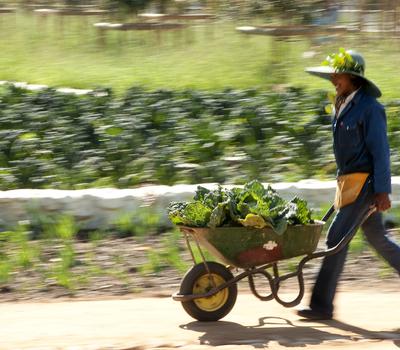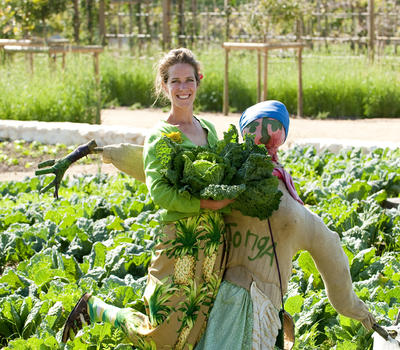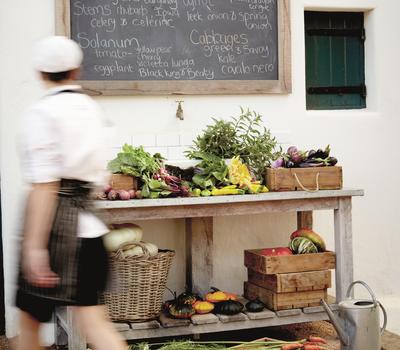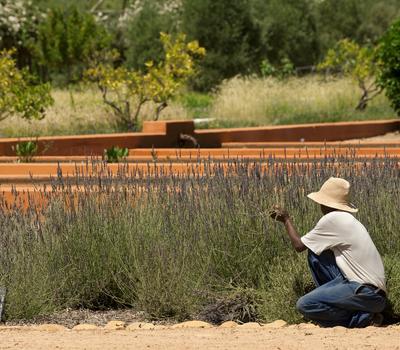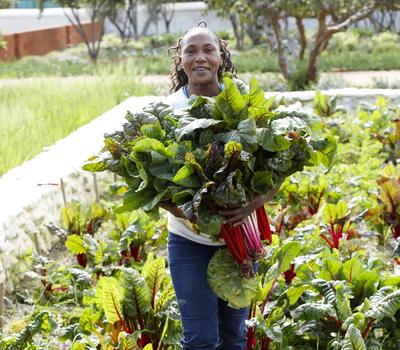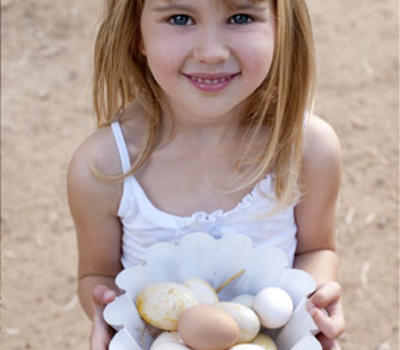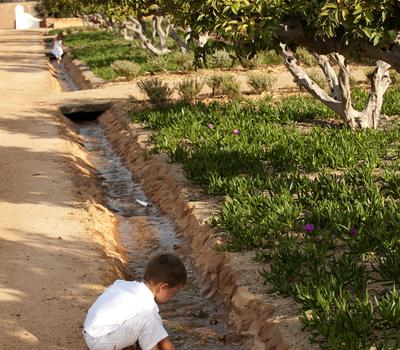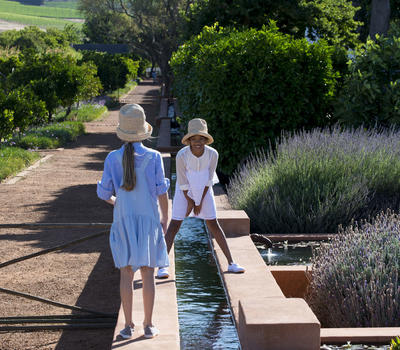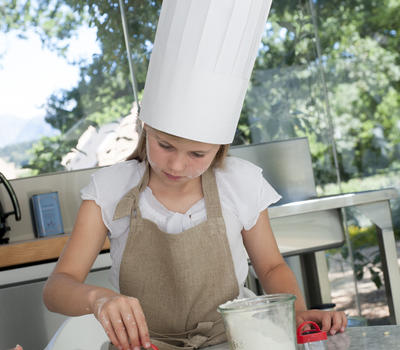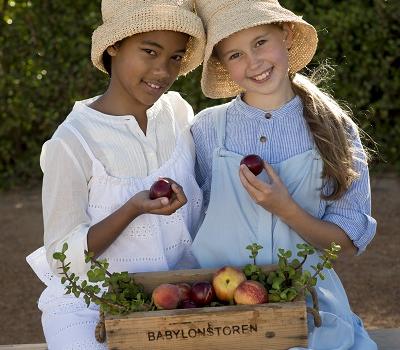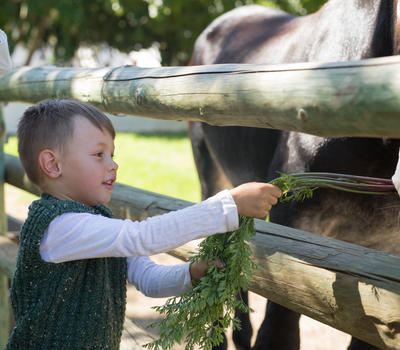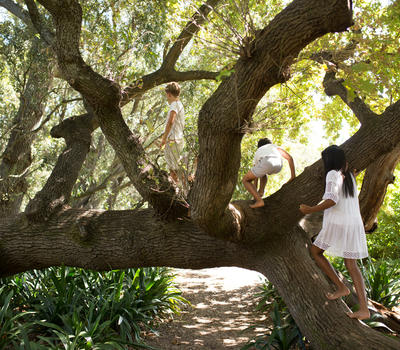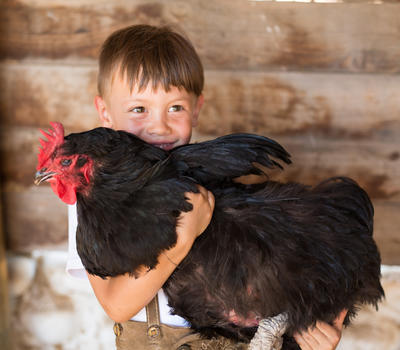 The farm is a paradise for children! Our beloved donkeys, Meisiekind and Lulu, live
opposite the Farm Shop. We invite our young guests to help feed the donkeys, to collect eggs and to help harvest fruit and vegetables from our garden, especially for the breakfast table. Kids are also welcome to help our bakers knead and bake delicious farm breads. And don't forget to go on the scavenger hunt. Please arrange these activities at Reception.
Show More
Show Less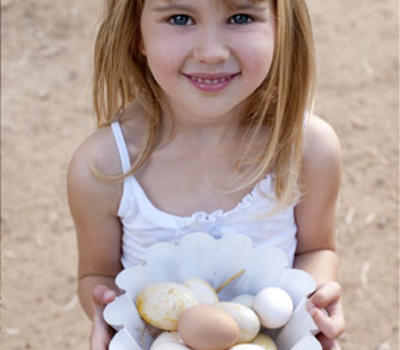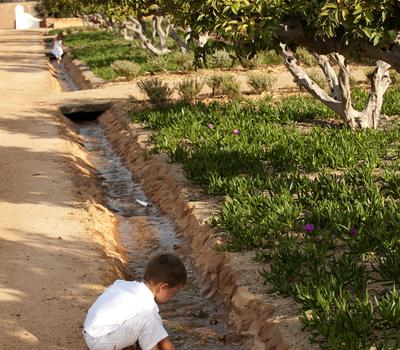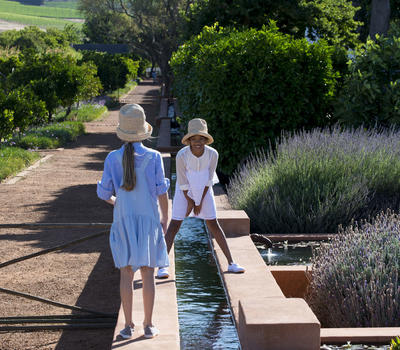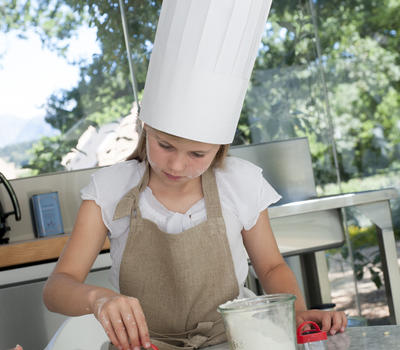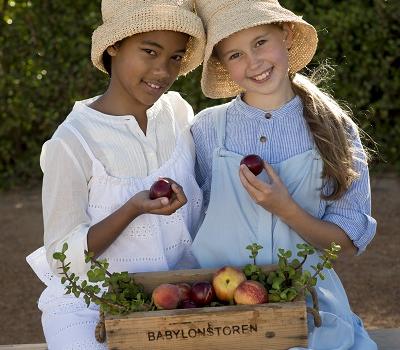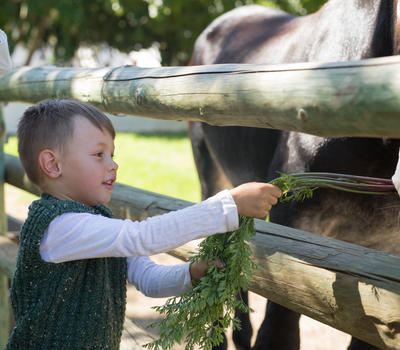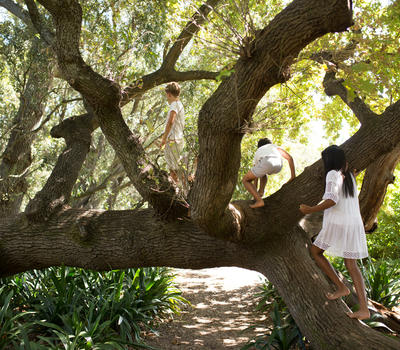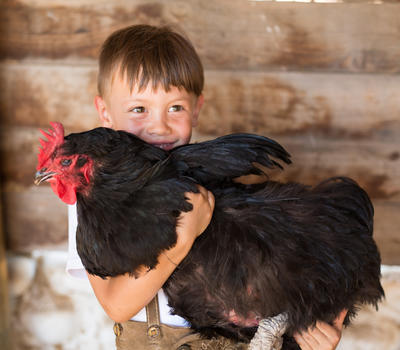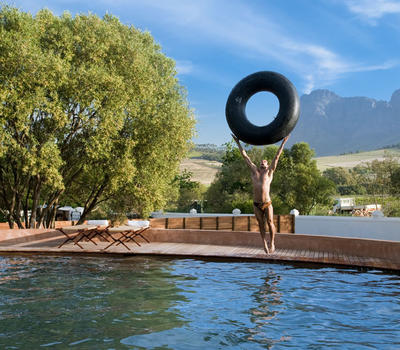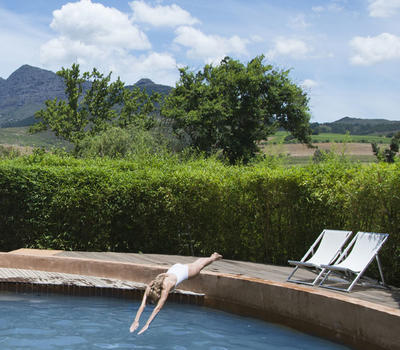 Our outdoor pool is not just another infinity pool! Take a plunge or relax afloat the tractor tube. Diving is not permitted and children must be supervised at all times.
Show More
Show Less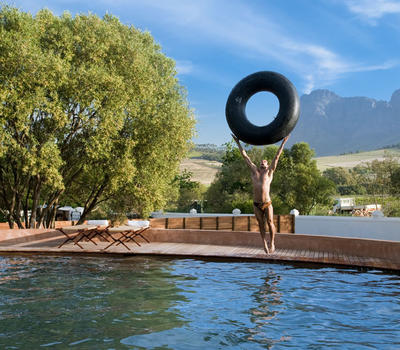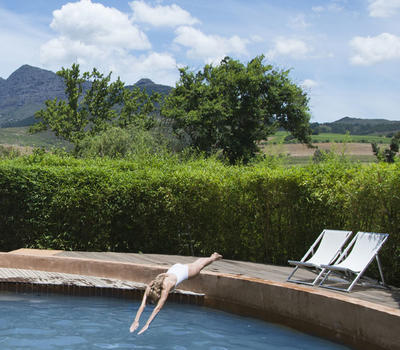 Enjoy bass fishing at the farm dam. Fishing rods are available from Reception.
Show More
Show Less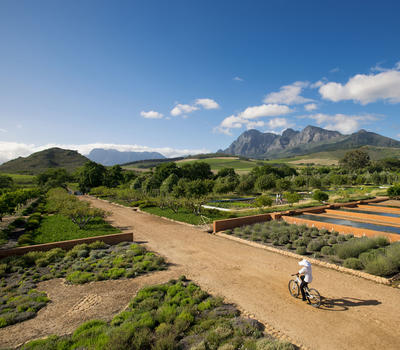 We have bicycles available for adults as well as children to explore the farm. Bottled still water and helmets are available from Reception, and in your room you'll find a map.
Show More
Show Less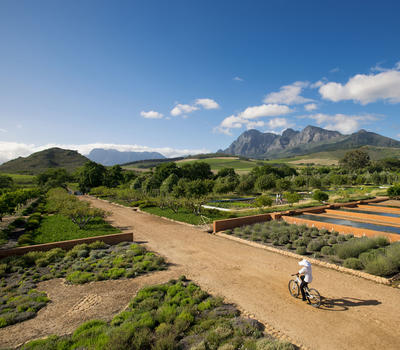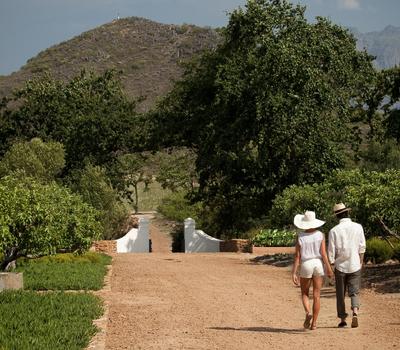 The map in your room suggests six trails for walking or running. These vary in length, the shortest being a mere 5-minute walk. A backpack with water, sun lotion and a small first-aid kit is available from Reception. Please ask if you need anything else, and then go out and enjoy the abundance of fresh air and country views!
Show More
Show Less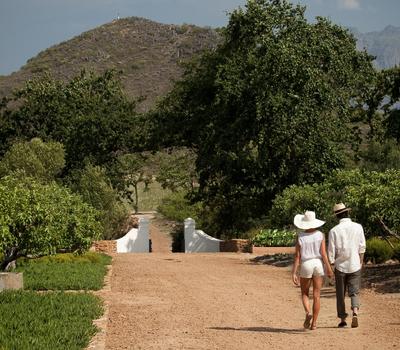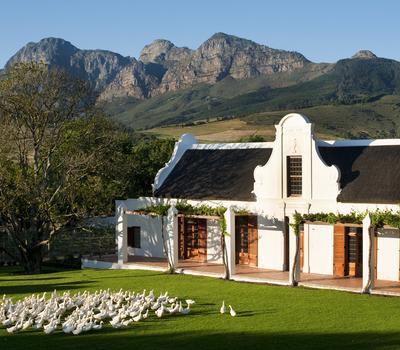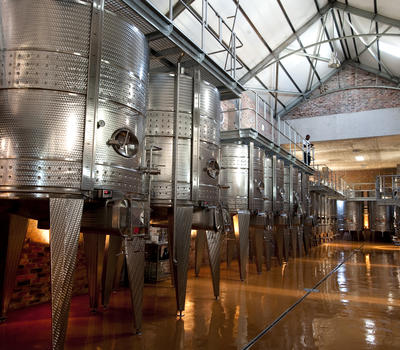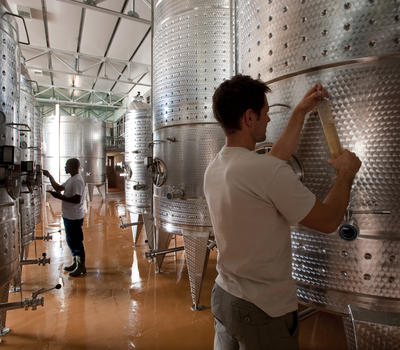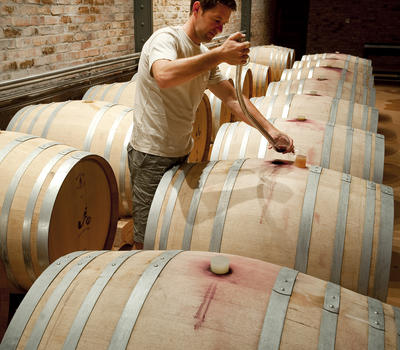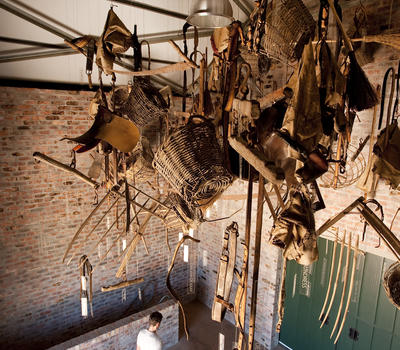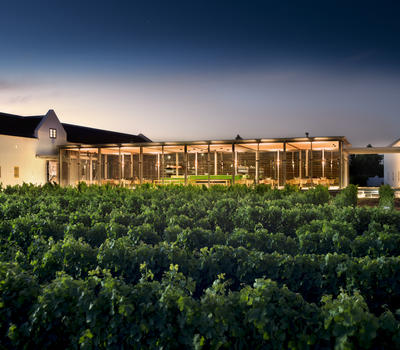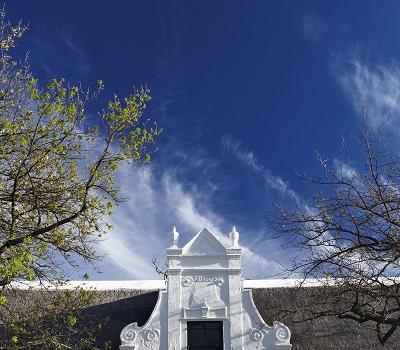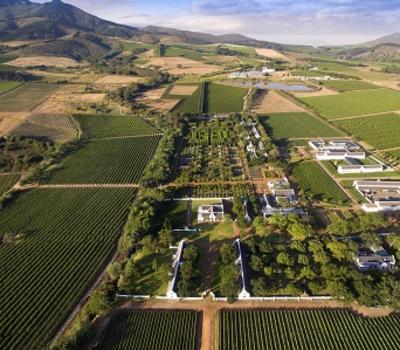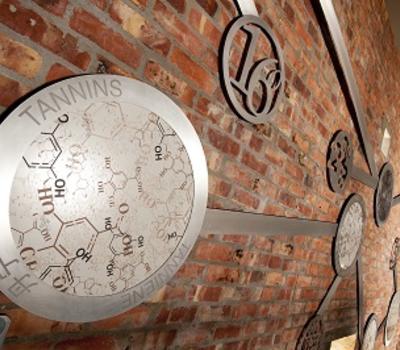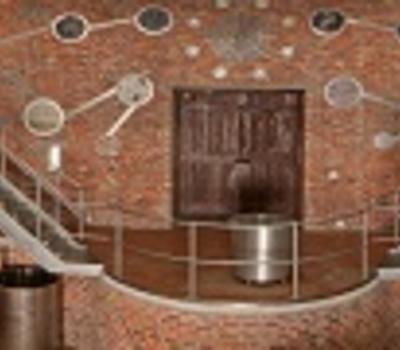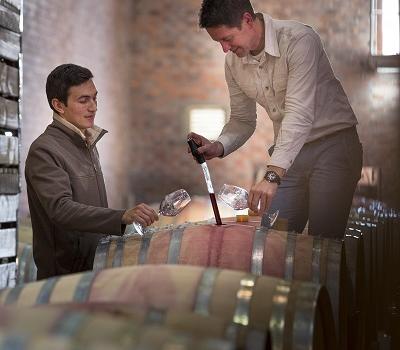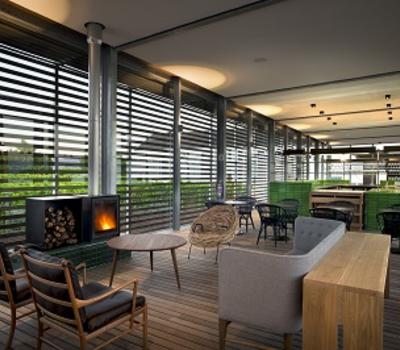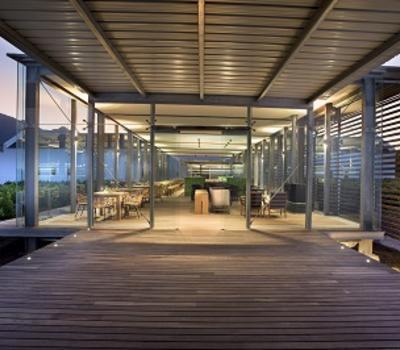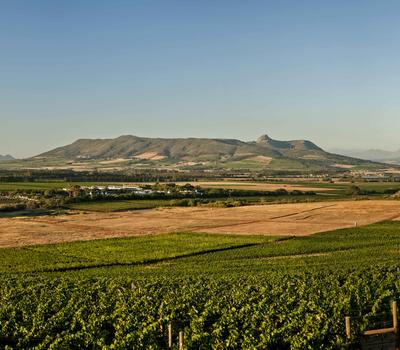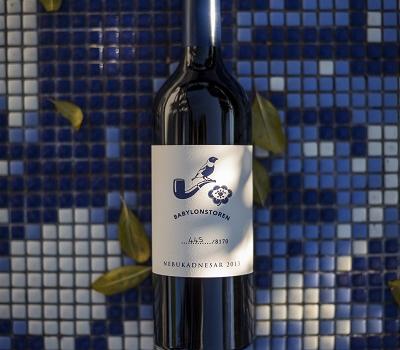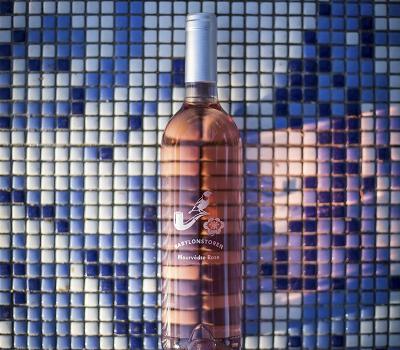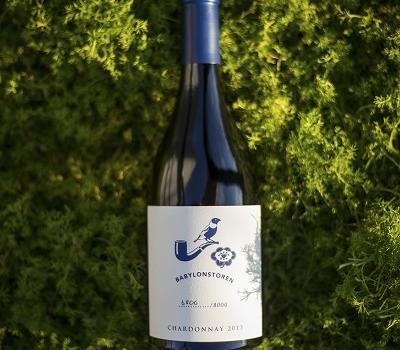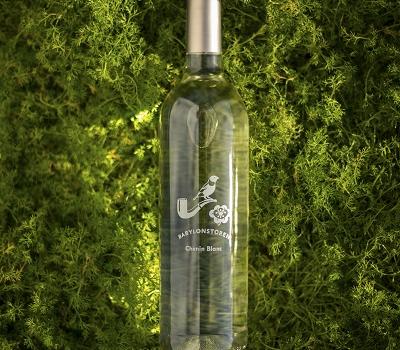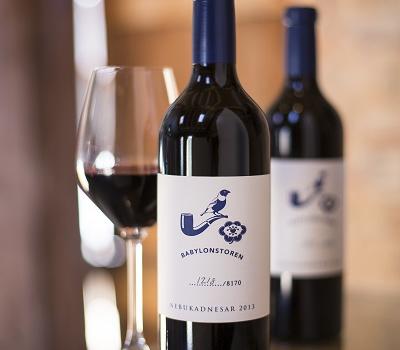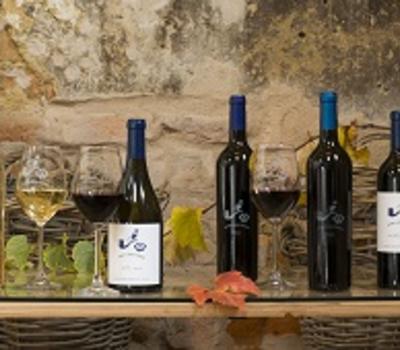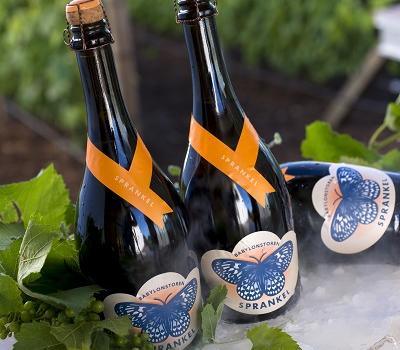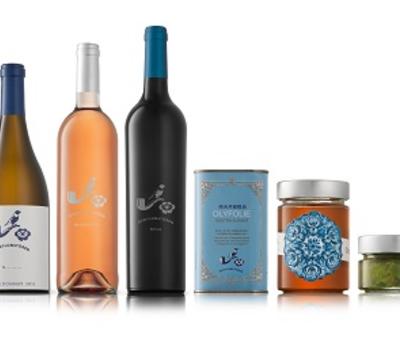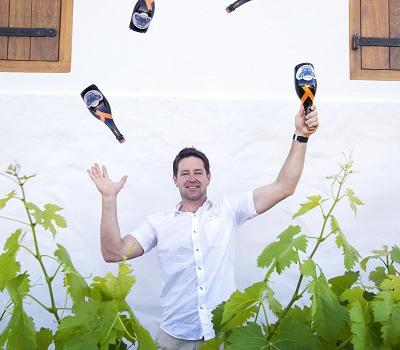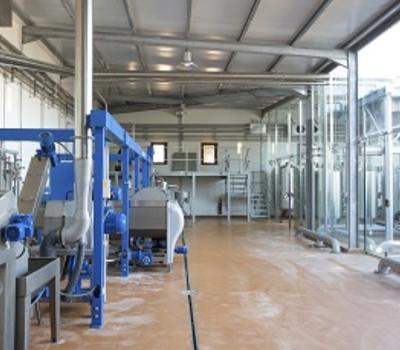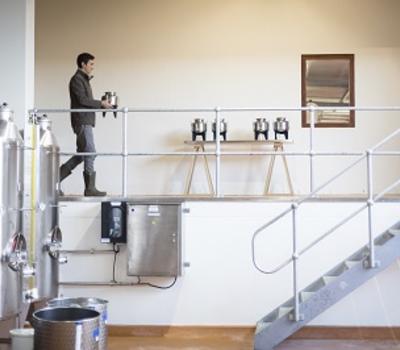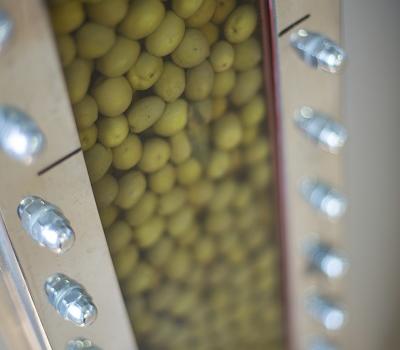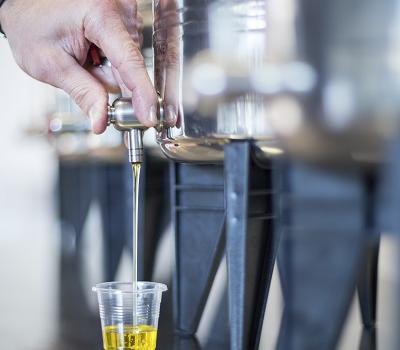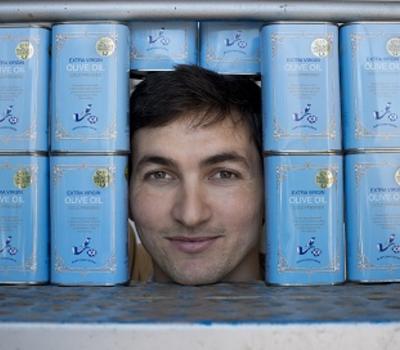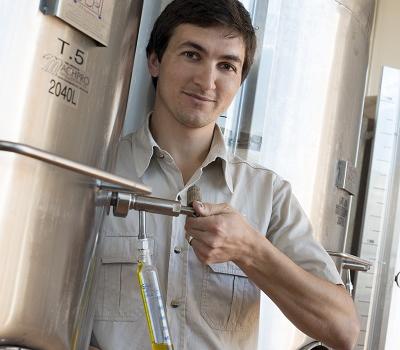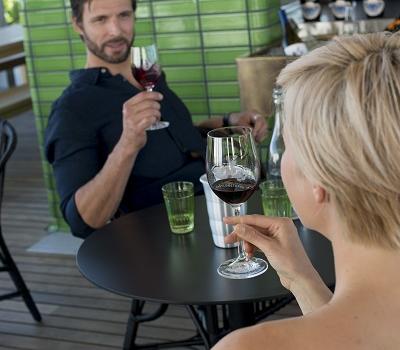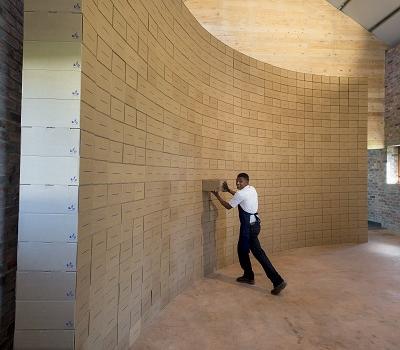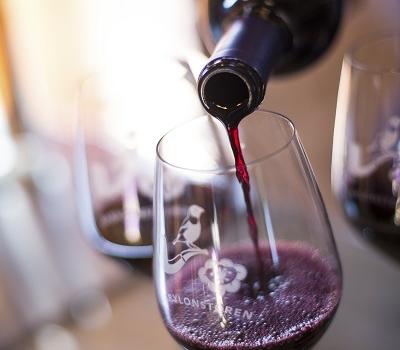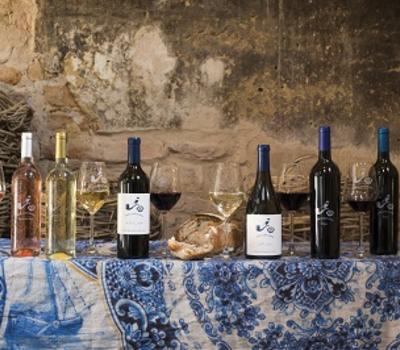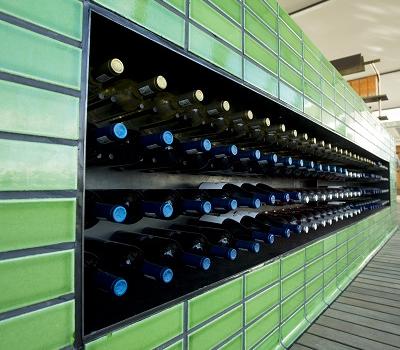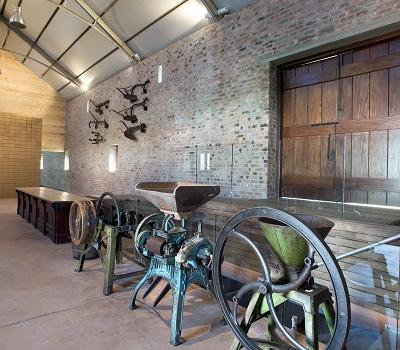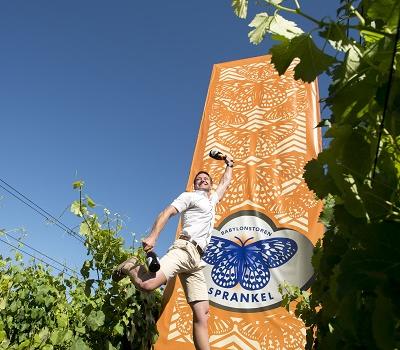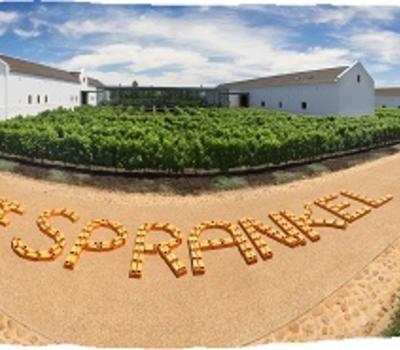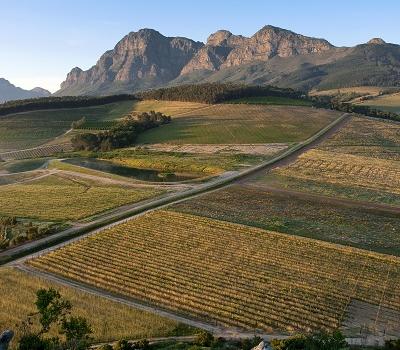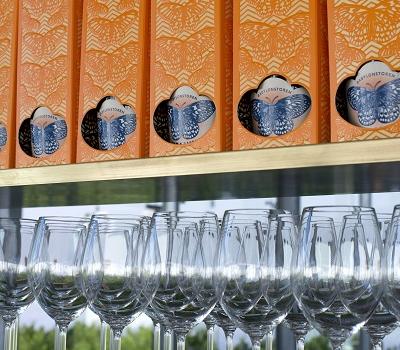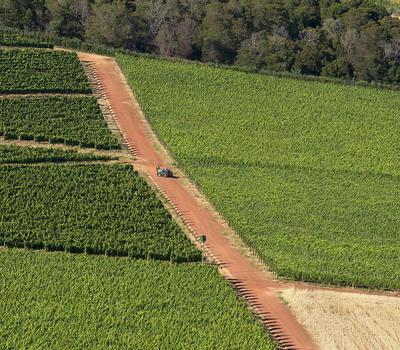 CELLAR TOUR AND WINE TASTING
The Tasting Room overlooks our beautiful vineyards and the iconic Babylonstoren conical hill.
We offer five cellar tours a day, every hour on the hour, from 11h00 to 15h00. Let us know if you wish to join the tour – we prefer to keep the tours small and intimate, therefore limited space is available. We depart from the Tasting Room and our first stop is the vineyard, after which the tour moves to the olive production plant where we show you how extra virgin olive oil is made. Next is a visit to the wine production cellar where the details of the winemaking process are explained. We proceed to our underground barrel maturation cellar. Last but not least is an informative yet relaxed wine tasting with your guide. The Tasting Room is nice and cool in summer, with cosy fireplaces for chilly winter days. A choice of four delicious snack platters can be ordered while you taste your way through our range of wines.
Open seven days a week 10h00–18h00 (summer) or 10h00–17h00 (winter). Cellar tours start at the Tasting Room at 11h00, 12h00, 13h00, 14h00 & 15h00 and last approximately one hour. Booking at Reception is advised.
Show More
Show Less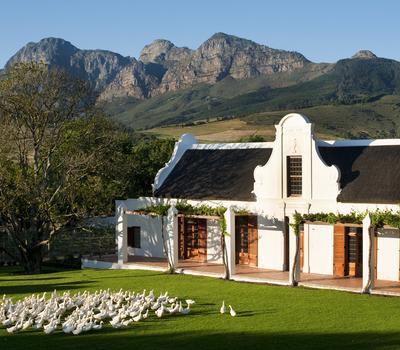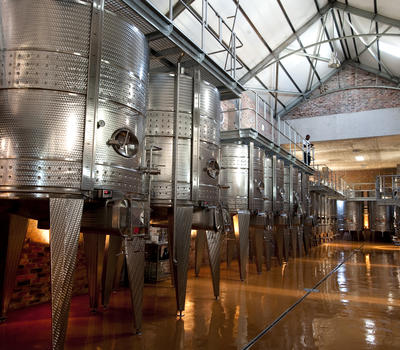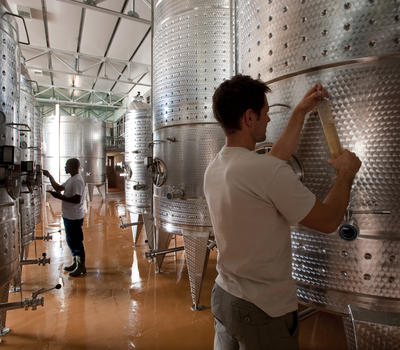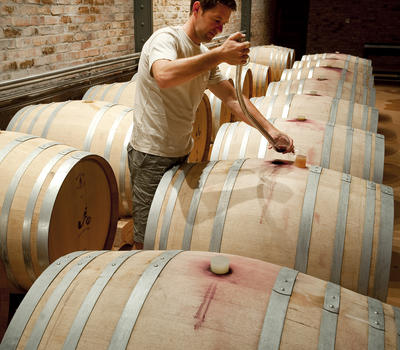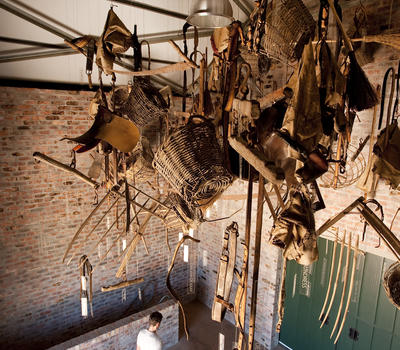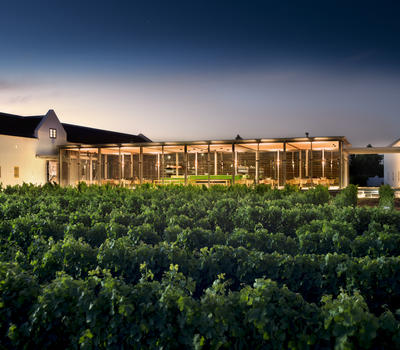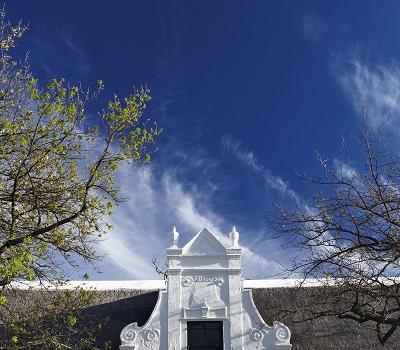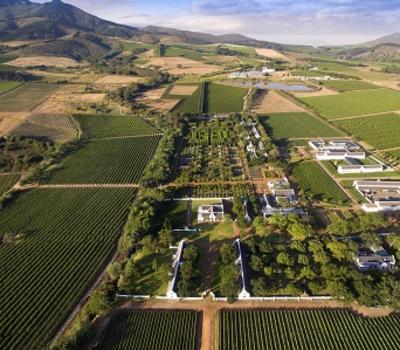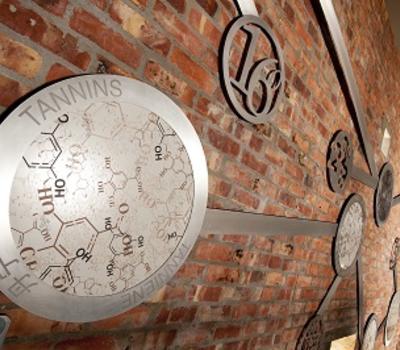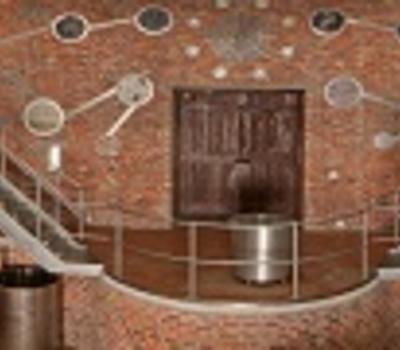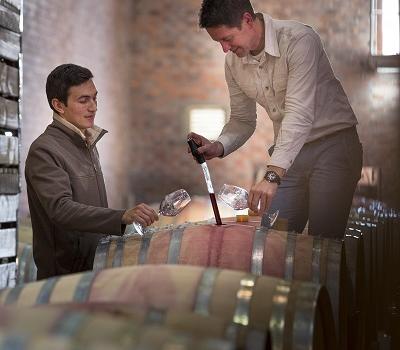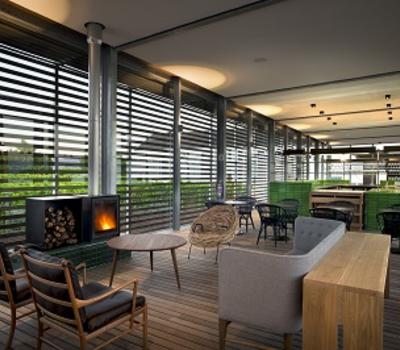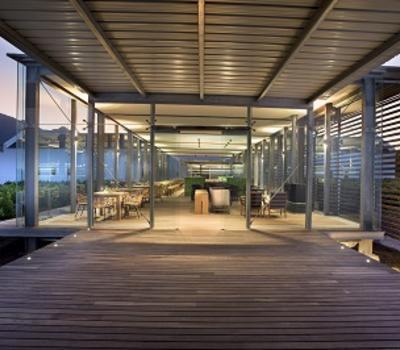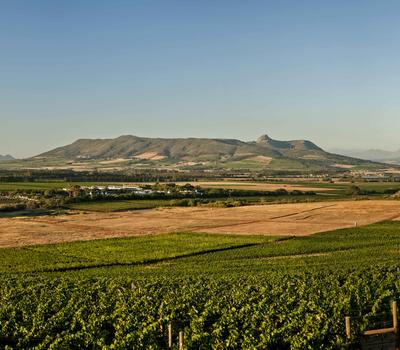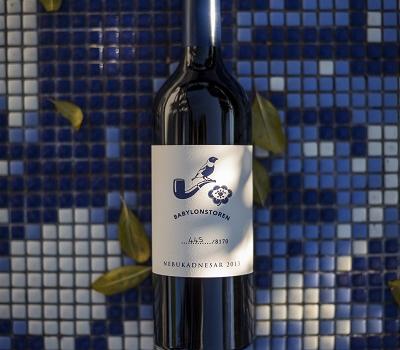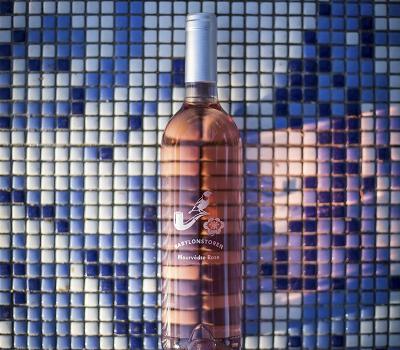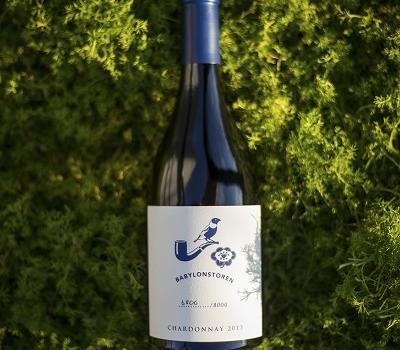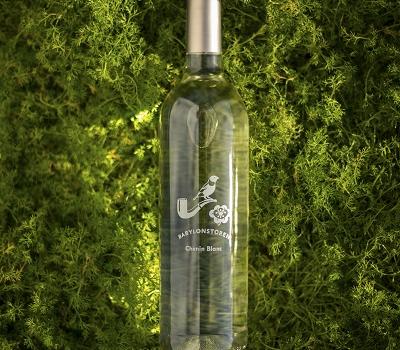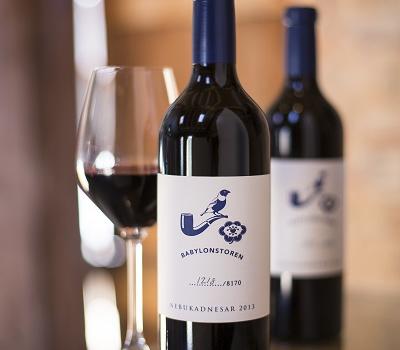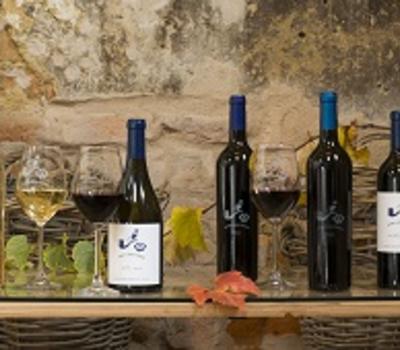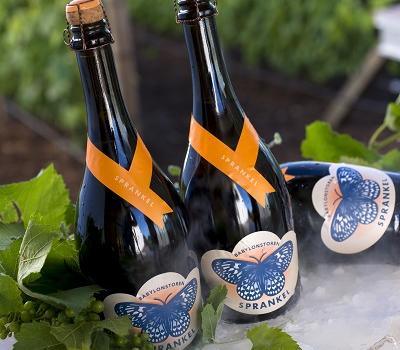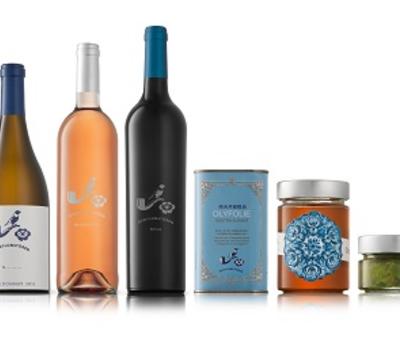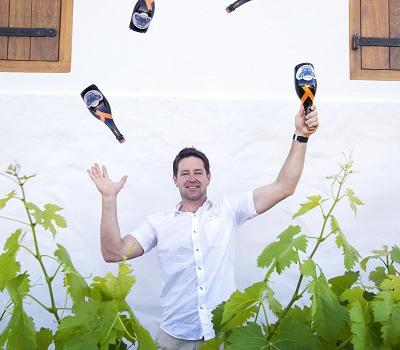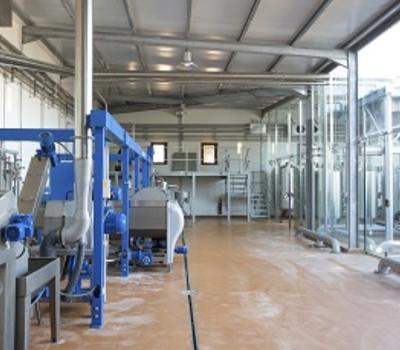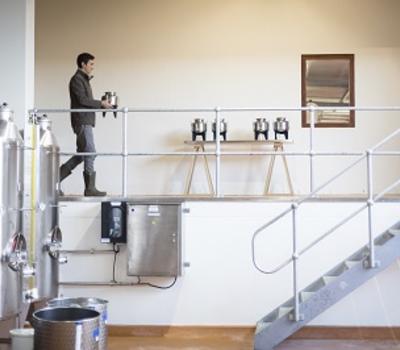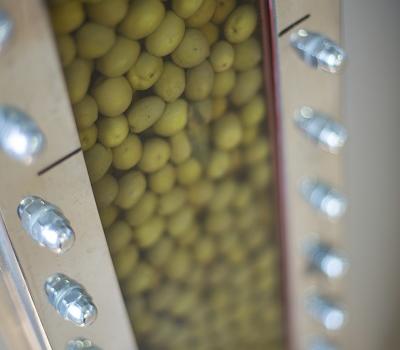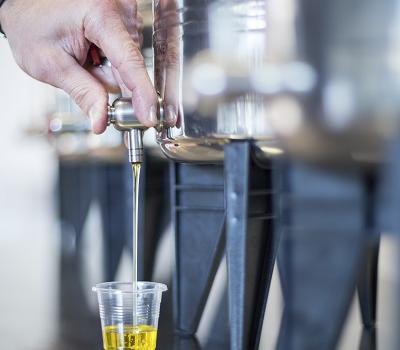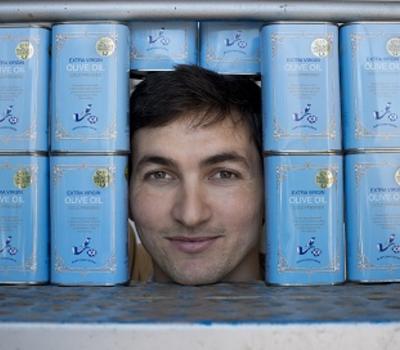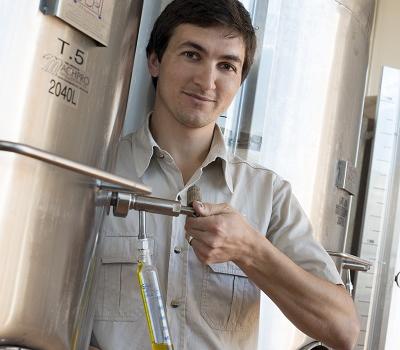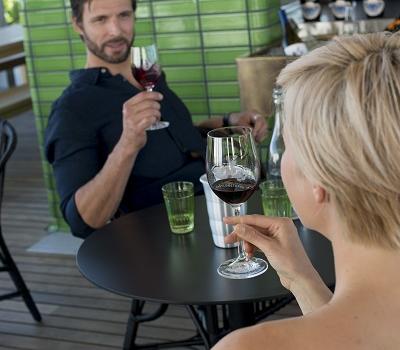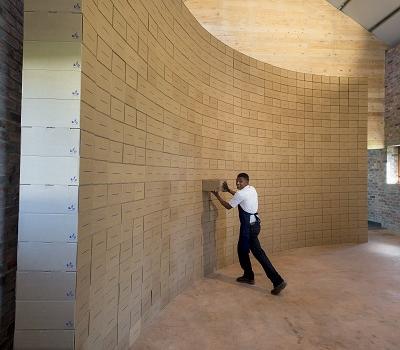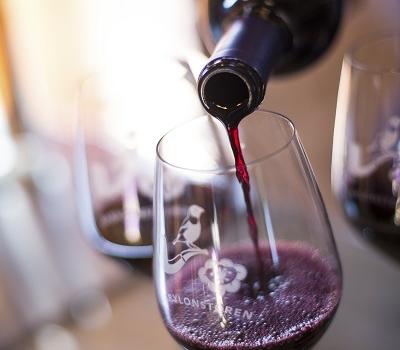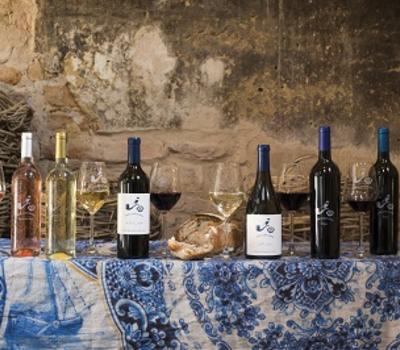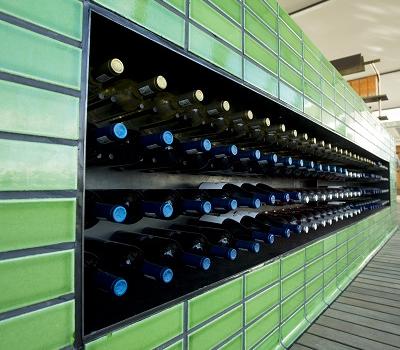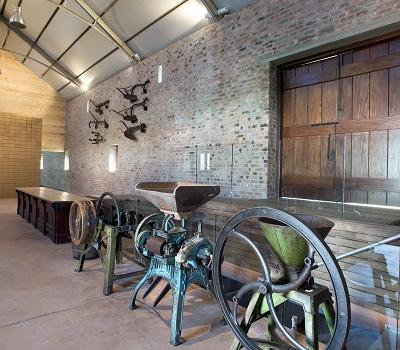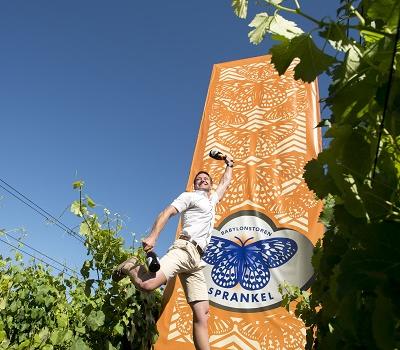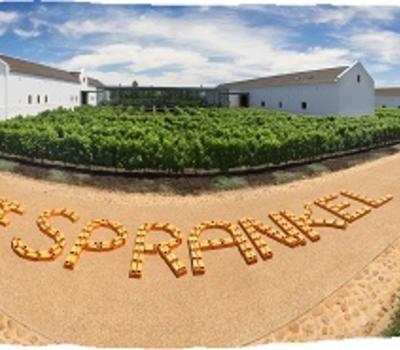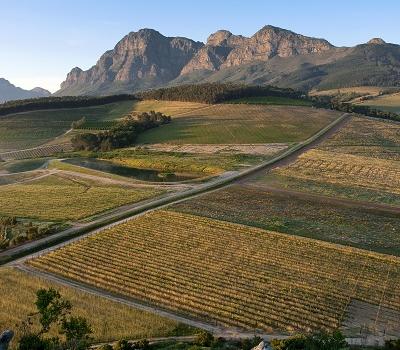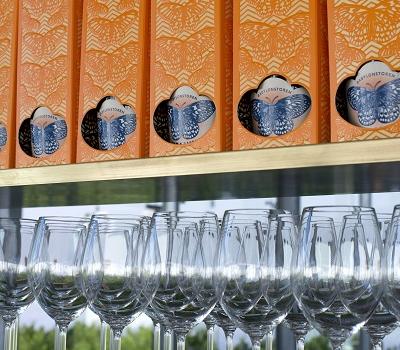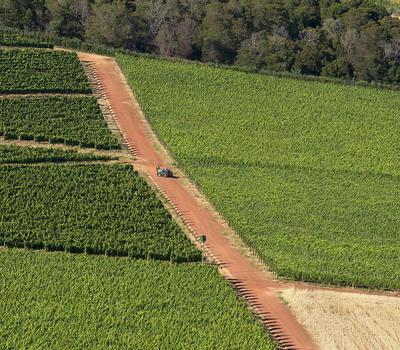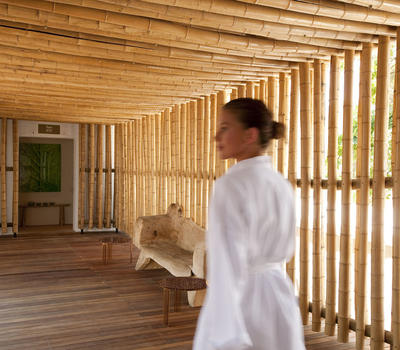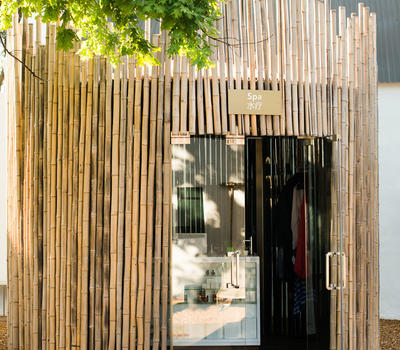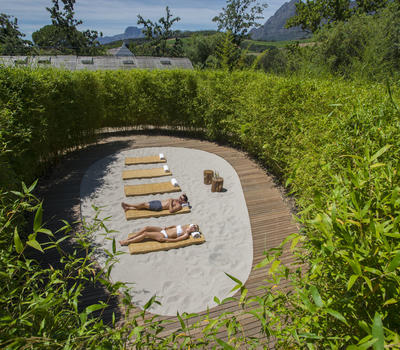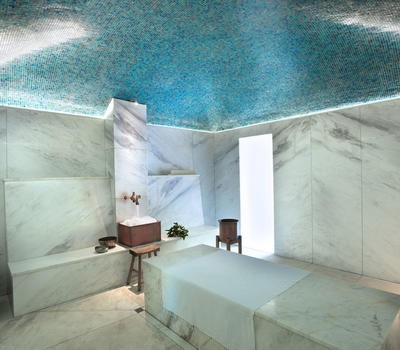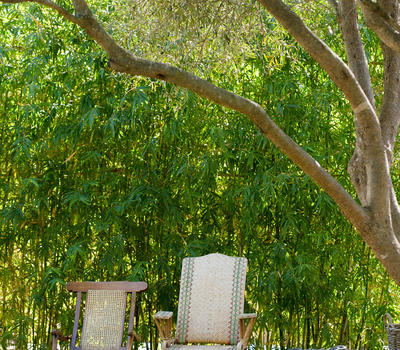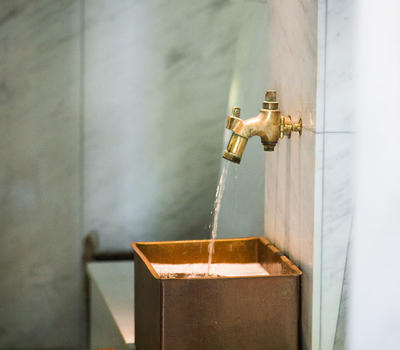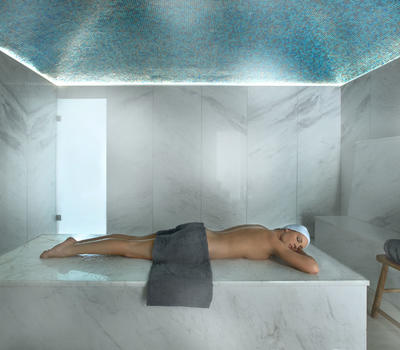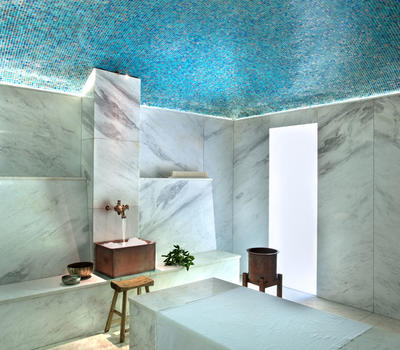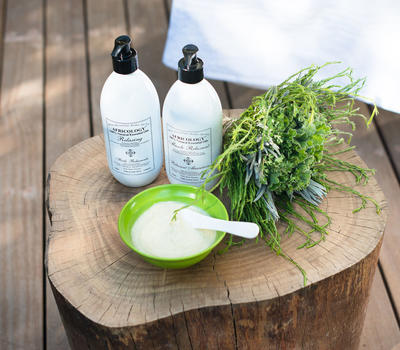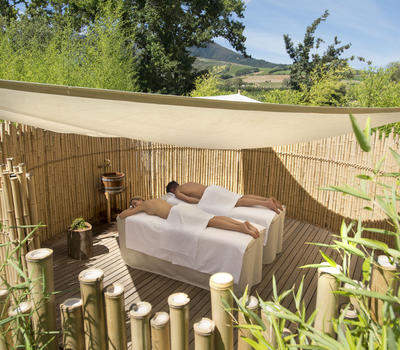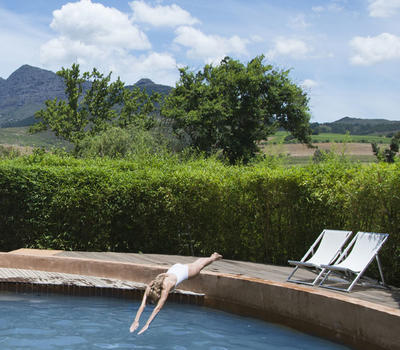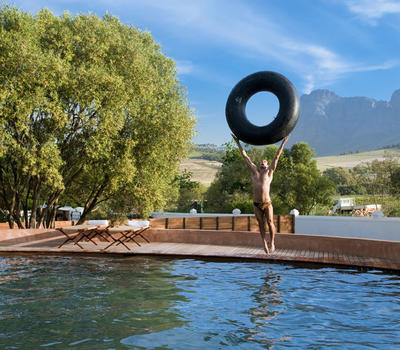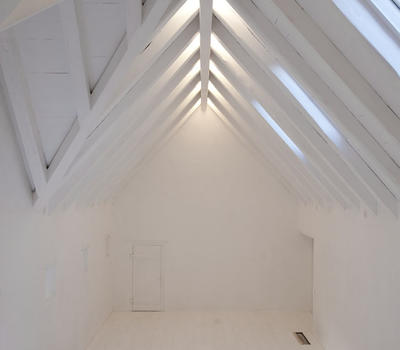 Our two signature treatments are the hammam water ritual and our bamboo massage. In addition, we have a wonderful selection of classic treatments.
To book a treatment with one of our qualified therapists, please contact reception. Please arrive 15 minutes earlier than your booked treatment time. Late arrivals will be able to enjoy the time remaining on their treatment but will be charged for the full treatment. Lockers are provided for your valuables.
The Garden Spa has a garden-inspired food menu to replenish, revive and delight you. Please note that no glass containers or alcoholic beverages are allowed at the pool. Although we do not serve food or drinks at the pool, we can offer you chilled still or sparkling water from the gym should you be thirsty. If you would like to enjoy other eats or drinks, you can do so at the Greenhouse, which is right next to the pool.
Booking is essential for spa treatments. Open Monday to Sunday 8h00–17h00.
Private yoga sessions are available on request. For more details, please enquire at Reception.
Show More
Show Less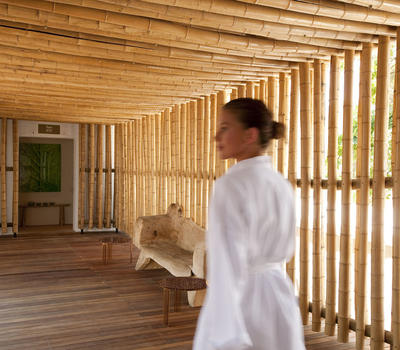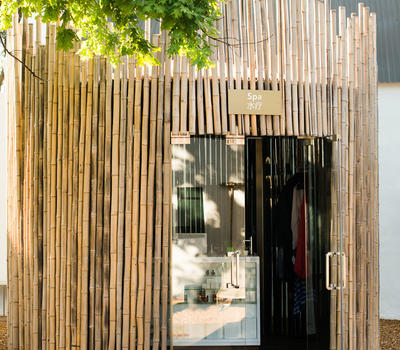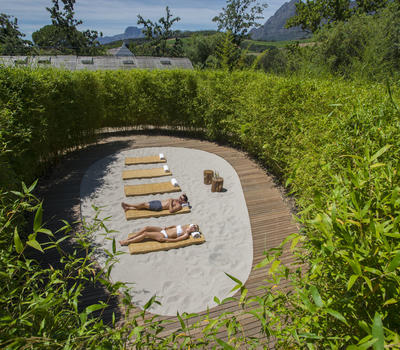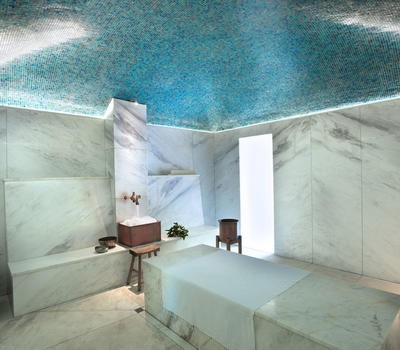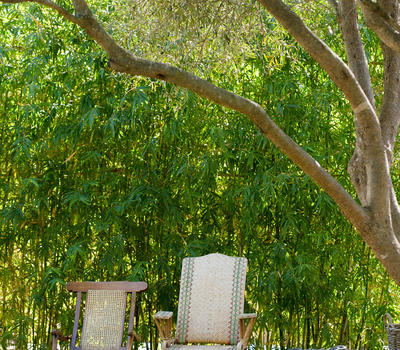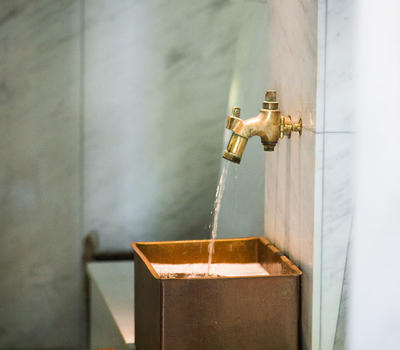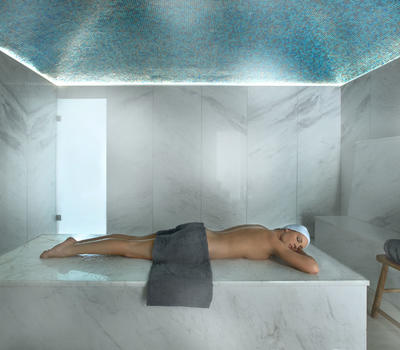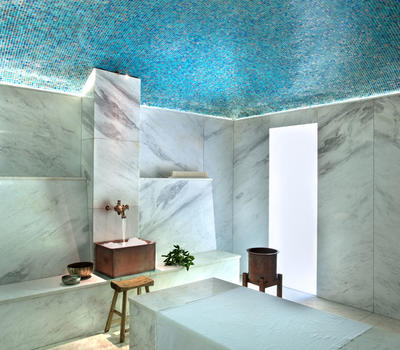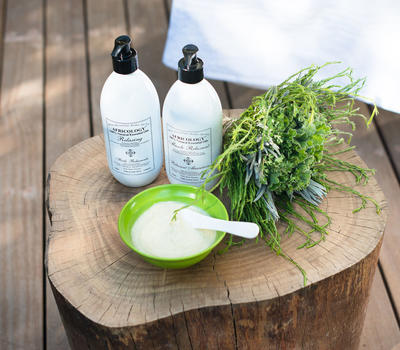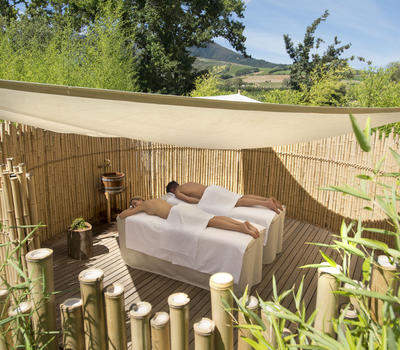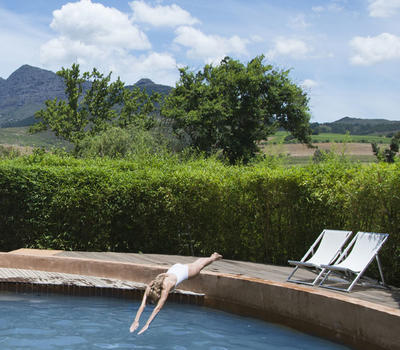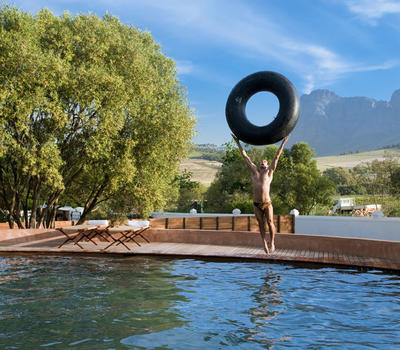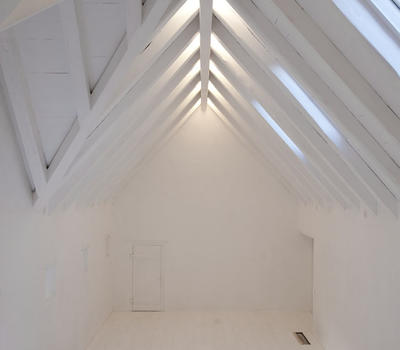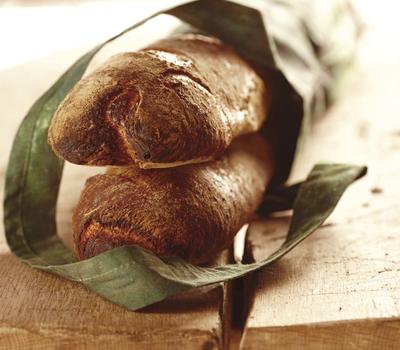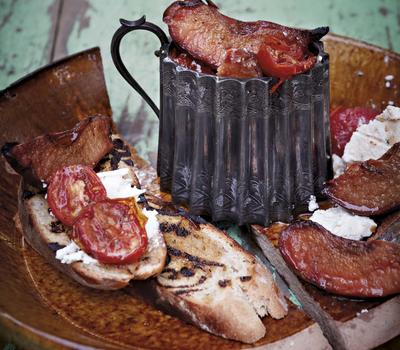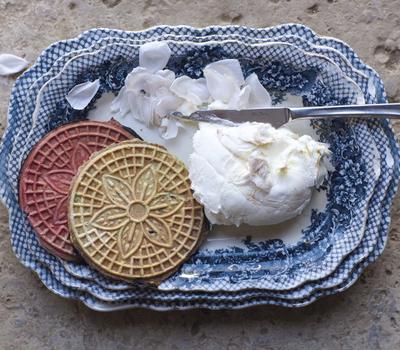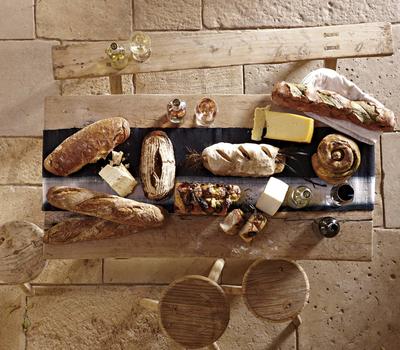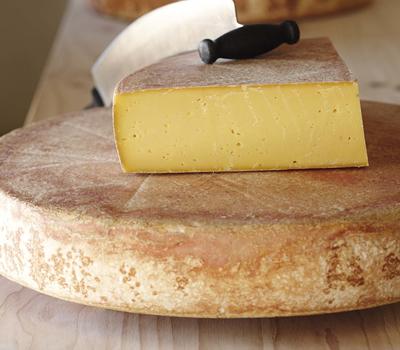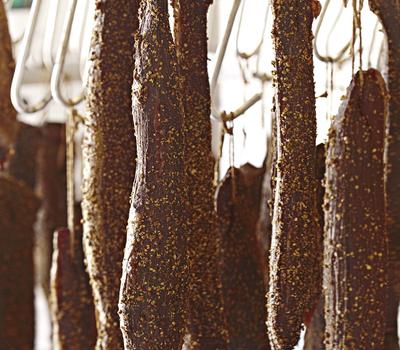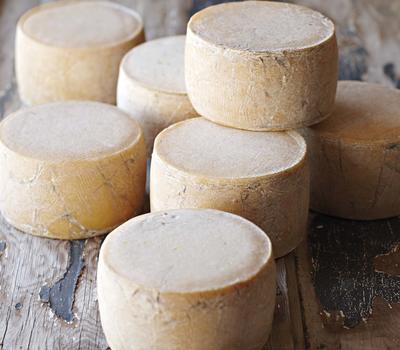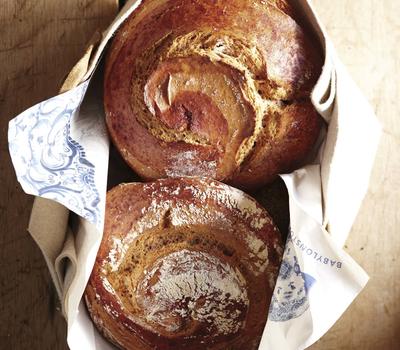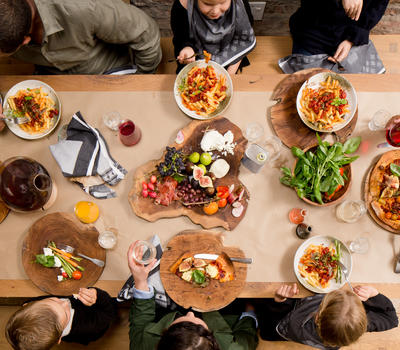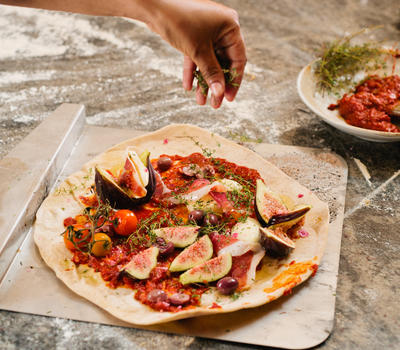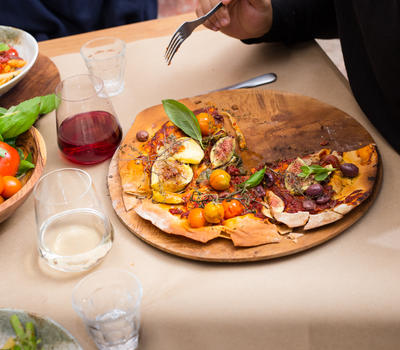 Our Bakery offers scrumptious Italian-inspired evening meals but also supplies our shop with freshly baked bread to be enjoyed with delicious local cheeses from our Cheese Room. We grow our own wheat on the farm which is stoneground after harvest. This flour is sold in the Farm Shop but is also used by our own bakers who, under the guidance of our head baker Ernie Beck, make sure we have freshly baked bread early every morning for our restaurants and the Tasting Room. We have a variety of breads, including sourdough, rye, white and whole wheat.
At dinners in the Bakery, we serve our food family style – guests dish up for themselves from wooden boards placed on their table. Our Italian-inspired set menu starts with an antipasti and salad offering. This is followed by wood-fired pizza straight from the oven, to be enjoyed to your heart's content. We round off the meal with a delicious dolce and our famous coffee.
The Bakery is open Wednesday and Friday evenings from 19h00 to 21h00.
Booking is essential. Reservations open two months in advance and can be made between the hours of 8h00 and 17h00.
Priority will be given to hotel guests for bookings.
Please enquire about options for groups. For groups of 13 to 18 guests, a deposit is required to secure the booking. Should you wish to bring a larger group, we have private function venues available.
Kindly note that all pathways on the farm are roughly surfaced and not intended for high heels.
Show More
Show Less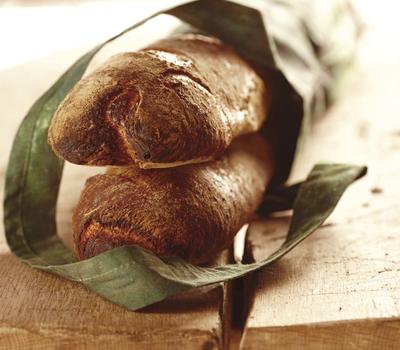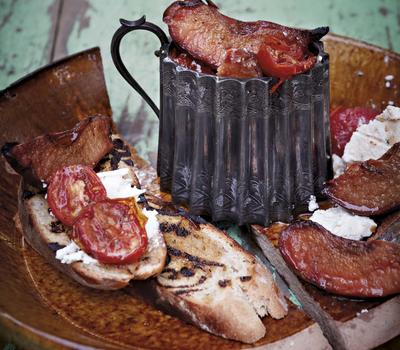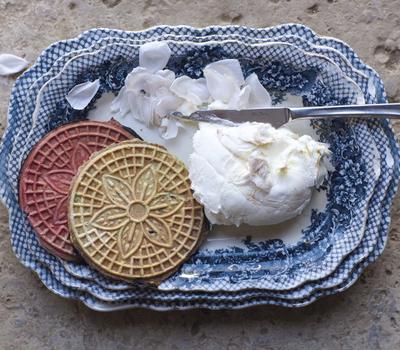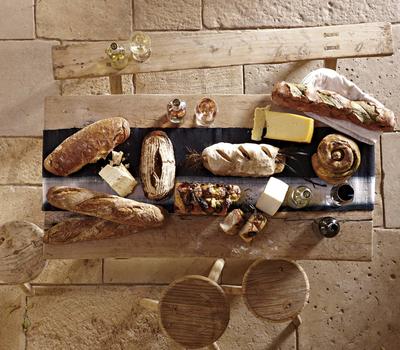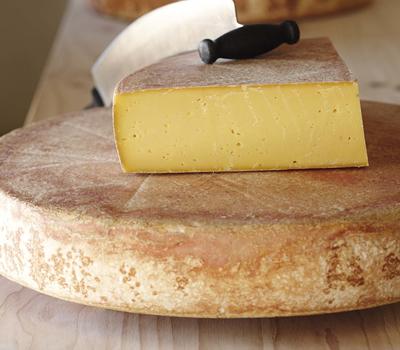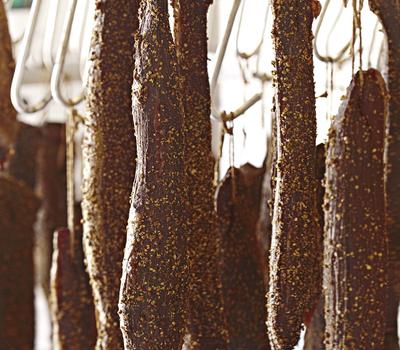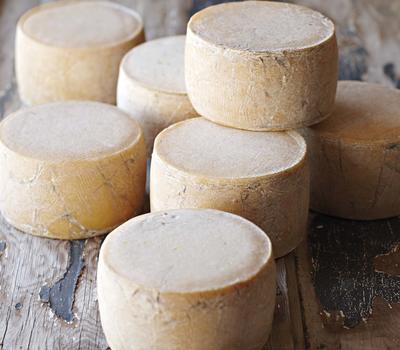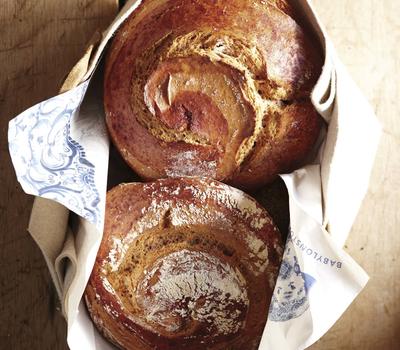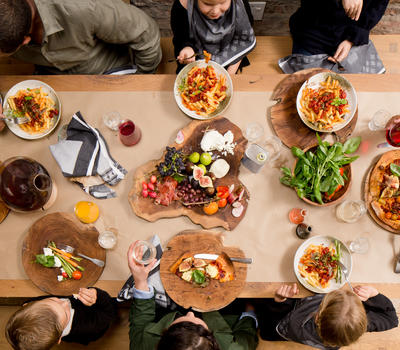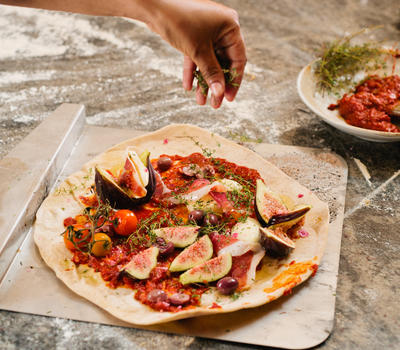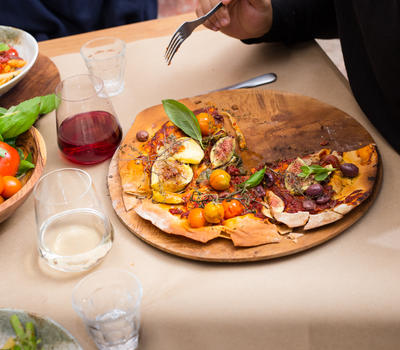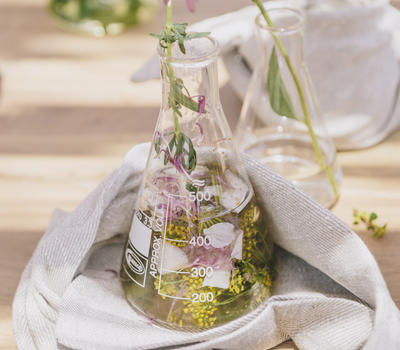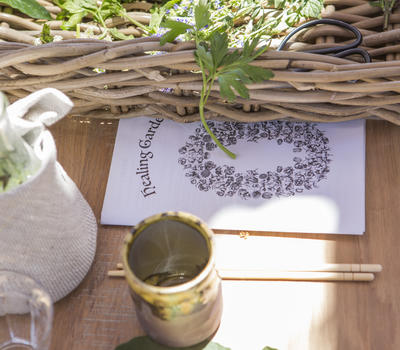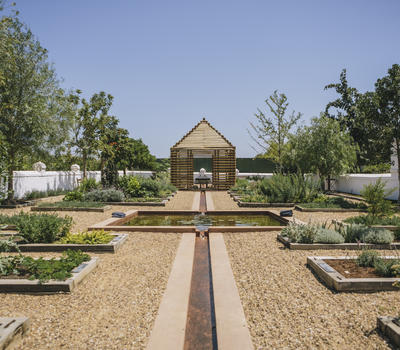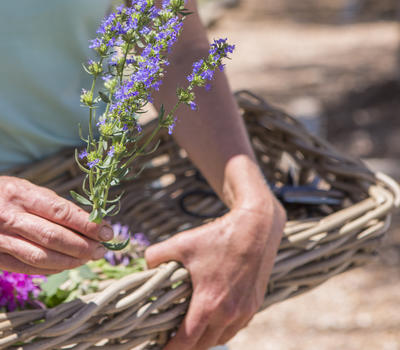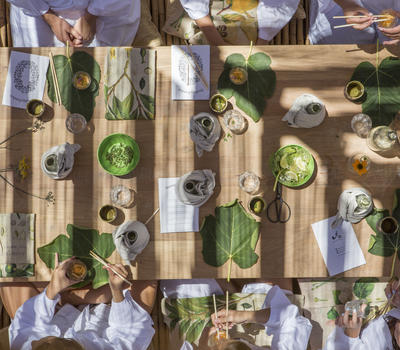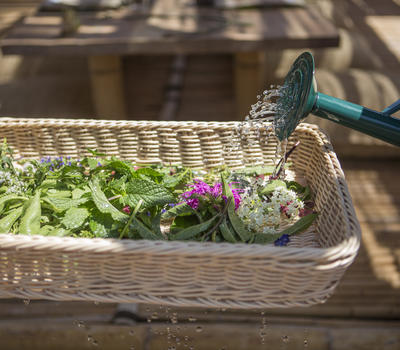 Nature's medicine chest is an ongoing discovery of old and new herbs tried and tested over centuries by different cultures around the world. Originally collected from the wild, the best plants were selected, cultivated and shared.
Our medicinal garden at Babylonstoren includes a range of beautiful species – some more powerful, aromatic, rare or even dangerous than others but all with an interesting story worth discovering. The central layout of the garden follows the form of a body with herbs to heal from the head, heart, lungs, digestive system, organs, skin, bones and feet. The trees are some of the "giants" in African healing traditions. Herbs along the outer wall follow the seasons, summer to winter, specially selected to heal, soothe and balance the body through the time-honoured pleasure of tea.
We invite you to enjoy this healing garden as a quiet space, slowing down and blending herbal teas as guided by our gardener Gundula. Seated on the floor of the shaded bamboo gloriette, a selection of savoury and sweet confections is served to complement the infusions you create. Only fresh, seasonal ingredients are used and great care is taken in the preparation.
For the ultimate tickle, do not go before dipping your toes in the pond to experience the nibbling Garra rufa fish while reflecting on the moment and aiming to balance pleasure and health.
Tea rituals take place at 9h30 on Tuesdays.
Our Healing Garden is a restful place for quiet reflection and tranquillity. Regrettably, children under the age of 10 years are not permitted.
Reservations are weather dependent and booking is essential. Reservations open two months in advance and can be made between the hours of 8h00 and 17h00. A deposit is required to secure bookings.
Priority will be given to hotel guests for tea ritual bookings.
Kindly note that all pathways on the farm are roughly surfaced and not intended for high heels.
Show More
Show Less