Sri Lankan Cookery Demonstration
Location: The Fort Bazaar
Duration: 90 minutes approx. plus lunch
Host: Fort Bazaar Chef
Group size: 2-6 people
What to wear: Comfortable
Other: Clothing and your camera if you'd like to take pictures
Meet with one of The Fort Bazaar chefs at 11am for an in-depth
demonstration of how to make some of the stunning rice and curry dishes served in our restaurant. You'll learn about the spices used to flavour the dishes and the different methods of preparing each of the delicious curries. The chef will select some fresh vegetables from the local markets prior to the demonstration to use in the cook; you are very welcome to join him on his visit to the fresh produce market if you like so please let our staff know at the time of booking if you'd like to visit the market too.
In the demonstration the chef will use clay pots to cook each curry; these clay chatties impart an authentic
and distinctive flavour to Sri Lankan cuisine and have been used across the island for centuries. Villagers in rural areas still use them for cooking on an open hearth. You can choose from one fish, chicken or seafood curry, along with a dhal (red lentil) curry and a selection of vegetable curries depending upon what is fresh and in season. The chef will also share with you his secrets for making the perfect rice accompaniment. You may get involved as much or as little as you wish and you'll have many opportunities to taste the curries during the cooking process. Feel free to ask as many questions as you like – our chefs will be happy to indulge you!
After the demonstration, enjoy a lunchtime feast of the delicious curries you've seen prepared followed by a traditional Sri Lankan dessert. As an alternative, we can also connect you with a lovely Galle family where you can enjoy a traditional Sri Lankan cookery lesson, and lunch, in a local home. If you're interested please speak to the Front Desk for more information on this experience and for current pricing.
Show More
Show Less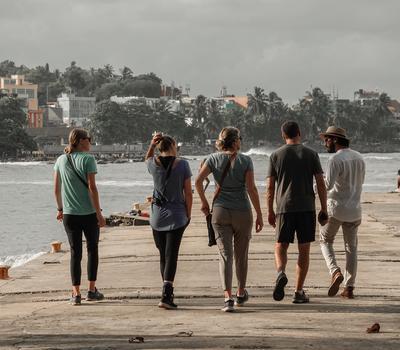 Galle Fort Walk with a Resident
Location: Galle Fort
Duration: 1 -2 hours
Host: Atheeq Ifthikar or Tharanga Liyana Arachchi
Group size: 1+
What to wear: Cool, lightweight clothing, suitable footwear and your camera
Built by the Portuguese in 1588 and then fortified by the Dutch in the 17th Century, the UNESCO Heritage site of Galle Fort is a melting pot of cultures and communities. Home to the Moor (Muslim), Sinhalese, Burgher and Tamil ethnic groups, this architectural and archaeological fortress has a colourful history and is one of the best preserved forts in South Asia. Once a busy port that served as a meeting point for Greek, Arab and Roman traders, the Galle Fort now attracts people from all corners of the world for its reputation as one of the oldest living forts. Walk through the cobbled streets with one of our two guides, who will reveal the hidden stories, facts and myths behind these walls.
Atheeq is a fifth generation member of a prominent gem trading family from Galle, who has spent much of his growing years learning about the ins and outs of the Galle Fort. While he captivates you with interesting stories about the past, his walk is centred more on present-day life in the fort, describing the culture and local lifestyle of the various communities that live together in harmony inside its walls. It helps that even as young boy he got up to plenty of mischief within the fort's immediate environs and therefore, allowed him to form family-like bonds with many of its inhabitants. Atheeq has a charismatic personality with an eye for photography and is keen on helping people connect with the island.
Tharanga, 20 years older than Atheeq, is also a resident of Galle and is currently employed at the Galle Heritage Foundation. He is an expert on the fort's incredible history and offers insightful information on the many bastions, public administration buildings and other archaeological sites that have given Galle Fort its UNESCO World Heritage status. Tharanga's walk is very much historical and he absorbs you in fascinating tales of the evolution of these ramparts and the battles that took place during the Portuguese, Dutch and British rule.
Show More
Show Less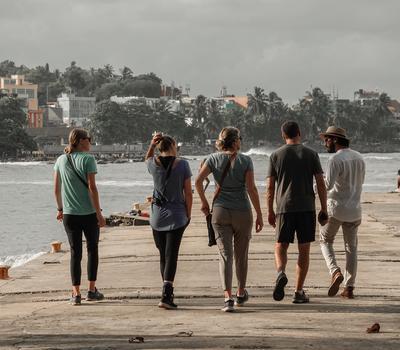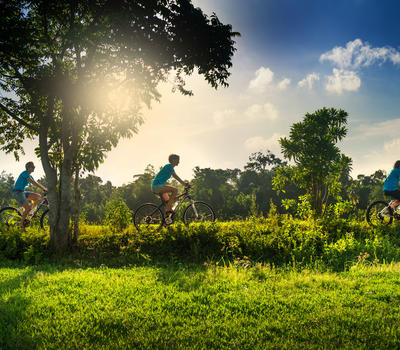 Location: Inland Galle
Duration: 2-3.5 hours (depending on your route), including transfers from the hotel
Host: Idle Bikes
Group size: 1+
What to wear: Sensible shoes and lightweight, breathable clothing (T-shirts and shorts are ideal), and your camera.
Other: Bicycles, helmets and refreshments are included in the rate.
Sri Lanka's beach-blessed coastline is a major draw for many visitors to the island, however, its enigmatic rural interior is every bit as appealing. Oceans of paddy fields fringed by coconut palms, local villages, tea estates, ancient temples and lush jungle, all form part of a rich tropical countryside that lies less than a kilometre inland. On festival days you often catch sight of white-clothed devotees making their way to pray at their local temple, and during harvest times, farmers hard at work using a pair of buffalo to plough the fields in a scene reminiscent of yesteryear. The habitat is home to an assortment of wildlife, from exotic birds such as electric blue kingfishers that gaze down at you from telephone cables, mynas, hummingbirds and peacocks, to stealthy monitor lizards and scuttling mongooses.
One of the best ways to explore these magical surroundings and to cover a decent amount of ground is to take a guided bicycle ride. We work with Idle Bikes, who have established guided bicycle adventures in inland Galle. The team have researched a number of routes, of varying lengths and terrains, and have been designed to take you on quiet roads and back lanes so that the experience is safe and enjoyable.
The classic Paddy Trail, suitable for all, is a gentle 12km loop which passes through a bird sanctuary and fields of paddy.
The Paddy and Lake Trail is an extended version for cyclists who wish to stretch their legs a bit more. The 26km ride includes cycling along the shoreline of Koggala Lake and its cinnamon plantations.
The Hiyare Hill Climb is a 41km journey devised for keener cyclists. The route starts with a climb to the pristine Hiyare lake nature reserve before descending back to the beach through the paddy fields via Koggala Lake.
There may be various stops along the way depending on your route (a visit to the Yatagala Temple perhaps) as well as refreshing thambili (king coconut water) hydration breaks.
The bikes are good quality lightweight mountain bikes and are available in different sizes to suit all guests. The team also has children's bikes and baby seats; please let us know in advance if these are required. The guides have waterproof handle bar bags on their bikes, which they use to safely carry items such as phones and sunscreen.
Tours take place at any time of day, however we recommend the early mornings or late afternoons to avoid the strong midday sun.
Show More
Show Less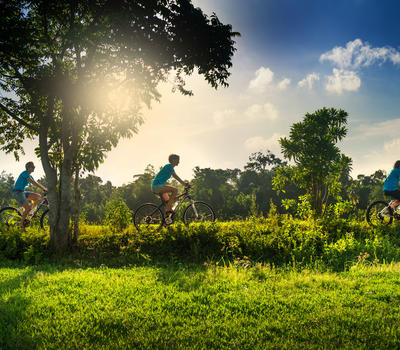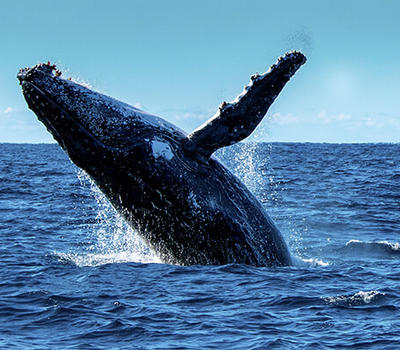 Location: Mirissa
Duration: 5-6 hours (depending upon sightings), including transfer time (45 minutes each way) from the hotel
Host: Mirissa Water Sports | Sail Lanka Charter
Group size: 1+
What to wear: Cool, lightweight clothing, a sun hat, sun cream and your camera
Other: Life jackets are provided and should be worn at all times on the boat. Sometimes the water is choppy so if you are prone to seasickness consider taking some seasickness medicine (an hour or so) before the trip – the staff will also offer seasickness tablets to you as you board. You'll depart Galle around 5.30am in time for check in at Mirissa Harbour at 6.15am
Blue whales are the largest animals to have ever existed. These magnificent marine mammals rule the oceans at up to 100 feet long and upwards of 200 tons. Their tongues alone can weigh as much as an elephant; their hearts, as much as an automobile.
The seas south of Mirissa have been declared as one of the best places in the world to see these majestic creatures in action, between the months of December and April, as they migrate to warmer feeding grounds in the Bay of Bengal, passing the island's southern shores. Along with having the opportunity to witness the world's biggest animal, the seas are also habituated by Sperm whales (often seen in groups), Bryde's whales, Killer whales (somewhat rare), and gregarious pods of Spinner and Bottlenose dolphins.
Embarking on a whale-watching cruise is a must-do if you're in Galle during this season. Whale watching tours usually depart Mirissa Harbour (a 45-minute drive from the hotel) at around 6.30am, and you are usually back at the hotel again in time for a late lunch. We have teamed up with Mirissa Water Sports who are the pioneers of whale watching in Sri Lanka, and run modern, comfortable boats with shade and toilets, are equipped with all the necessary safety gear and have a knowledgeable and experienced team with a passion for wildlife. They operate three boats, one seating up to 50 guests, one accommodating just 20 and another (used mostly for coastal cruises) that fits 10. We'll book you on one of the larger boats, depending on their availability.
The crew on-board act as spotters, keeping their eyes peeled for sightings of whales, and often identify them by either looking out for great spouts of water, known as 'the blow', on the horizon (whales need to come up for air around once every 20 minutes) or huge tail fins cresting high above the waves (just before they dive back down). You may also see Sperm whales alongside Blue whales, or in the same field of view, as it is quite a common occurrence. Spinner dolphins, who jump and spin just as their name implies, can often be seen in pods of 100-200, playfully swimming alongside the boat, showing off their acrobatic skills.
Remember, sighting whales is a magical yet natural experience. Their appearance on the day is not guaranteed!
Show More
Show Less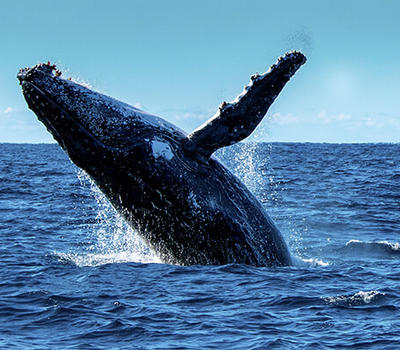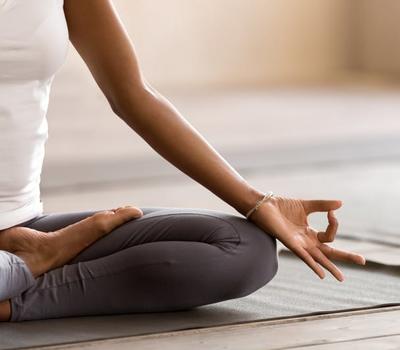 Location: Mihiripenna or Fort Bazaar
Duration: 2.5 hrs including transfers
Host: Eva
Group size: 1+
What to wear: Lightweight sports/yoga clothing or breathable shorts and T-shirts
Galle is an emerging yoga destination and full of promise of spiritual renewal and reawakening. If you'd like a yoga session, we can connect you with Eva Priyanka Wegener, one of Galle's best yoga teachers and a practitioner of Hatha Vinyasa Yoga (certified with Yoga Alliance, E-RYT +500). Eva has practiced yoga and meditation since 2002 when she was first introduced to Buddhist meditation on a retreat in Sri Lanka.
You can choose to enjoy a private one on one session with Eva, either in the hotel's library or at the
beautiful purpose-built Sri Yoga Shala, tucked deep into the Mihiripenna hills, a 20-minute drive from
Galle. This centre is a tranquil timber construction that looks out over the palm trees and inland jungle, and also has a swimming pool and (soon-to-open) health food café.
If you prefer to join one of the group classes at the Shala (usually held from 7.30am to 8.30am and again from 9am to 10am), this is also possible. There are also other experienced visiting yogis who come and conduct classes at the Shala, and our Front Office will be able to check for you which practitioners are currently in attendance along with their daily schedules (group classes take place every day except Sunday).
About Eva
Eva holds certificates in Contemporary Dance and Hatha Vinyasa Yoga (Yoga Alliance). She received her education in Sri Lanka (Nilambe Meditation Center), Germany (Yoga Shala Berlin initial
200hour TT), India (Krishnamarchaya Yoga Mandiram Chennai), with David Swenson in Hong Kong (Ashtanga Teacher Training Immersion, 30hrs), with Louisa Sear, Rose Baudin, Lucy Roberts and Stuart Girling in Bali (Yoga Arts Australia 300hrs TT), with Sri Nanda Kumar (Senior Iyengar Teacher) at Dayananda Ashram in Rishikesh, with Sianna Sherman (Anusara‐ inspired) and Sally Kempton (Tantric Philosophy & Meditation) in London. Eva conceived and designed the Sri Yoga Shala, which opened in late 2015.
Show More
Show Less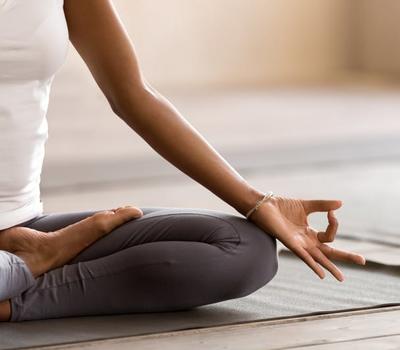 Location: Galle Fort
Duration: 1.5-2.5hrs
Host: Sithuvili master craftsman
Group size: 1+
What to wear: Lightweight breathable clothing
Other: Includes materials, tools and refreshments
The south of Sri Lanka (particularly Ambalangoda) is a famous mask-producing region. Masks, thought to have protective powers, have been crafted for centuries in Sri Lanka and form part of many village ceremonies and healing spirit-cleansing rituals. Masks are typically carved from 'kaduru', a light, easy to carve wood much like better-known balsa, which makes them suitable for dance and drama performances. The three types of masks in Sri Lanka include 'Kolam', masks created to perform comic folk dances; 'Sanni' or devil dancing masks, used in exorcism ceremonies to heal individuals believed to be infected by demons; and 'Raksha', which form part of local festivals and processions.
This workshop, which takes place in the Galle Fort gallery of one of Sri Lanka's foremost craftsman, Janaka, is designed to be an in-depth insight into traditional Sri Lankan mask making. As part of the experience, you will learn about the history of masks in Sri Lanka, their practical uses and representations, and be shown the age-old techniques and tools used to carve the masks by the in-house carvers. This is very much a hands-on experience with the team of craftsman there primarily to assist, correct and help you to enhance your own individual creations. If you have chosen to carve your own mask, you'll also have the option to paint it using natural colours sourced from clay, plants and other earthy materials.
If you're short on time, you could choose to enjoy a mask painting workshop, where you'll
personalise a pre-carved mask in your own style. The gallery has a range of masks, sculptures,
painted timber boxes and elaborate antique panels for sale, which you can browse after the class.
You'll also have the option to paint it using natural colours sourced from clay, plants and other
earthy materials.
Show More
Show Less
Location: Handunugoda Tea Estate
Duration: 2.5 hours, including transfers from/ to the hotel
Host: Herman Gunarathne, or another estate guide
Group size: 1+
What to wear: Appropriate footwear, a sun hat, sunscreen and your camera
Other: Includes a tour of the estate and factory, tea and cake and a tea tasting session
Ceylon Tea is world-renowned, and Sri Lanka is one of the world's most important tea producers. Although Sri Lanka's high grown 'Hill Country' tea is also some of its best, a much greater amount of tea is grown on the island's lower elevations. In the high hills, the estates produce tea year-round,
however they do not produce as much or as consistently as tea grown on lower elevations. The flavour of the tea depends on the season, the soil quality, the wind, and many other factors, which means that the same estate will not produce the exact same tea every year.
Whether you have visited the Hill Country on your Sri Lanka holiday and toured a tea factory or not, it is still a very absorbing experience to visit a low country tea estate. Close to Galle is the very well known Handunugoda Tea Estate, producers of fine black tea and 'virgin white tea', which retails as one of the world's most expensive tea varieties. Virgin white tea comprises the very tips of the tea plant plucked by ladies wearing white gloves, so that the oils of the hand do not contaminate the tea leaves. The estate sells its white tea all over the world (the current retail price is around US$1,500/kg), including in Marriage Frères, a world-famous Paris tea house based on the Champs Elysees. Handunugoda Tea Estate's other claim to fame is that it is one of very few in the world located within sniffing distance, or a few kilometres, from the sea.
The owner of the Handunugoda Tea Estate is Herman Gunarathne, a second generation planter who worked for many years in the Hill Country. His knowledge of Sri Lanka's tea industry is second to none and he has written books about the tea industry and his experiences over the years. If Herman is in residence, we will connect you with him for a very special tour of the estate. He is a very charming host who is always keen to share the story of Ceylon Tea. If Herman is not around,
one of his knowledgeable guides will conduct the tour on his behalf. Tours include a wander around the estate, a cup of tea and cake at the estate house, a visit to the tea processing plant and finally a tea tasting session. On the premises is a shop where you can stock up on tea-related gifts and memorabilia, and an upper floor museum with photos and exhibits.
Show More
Show Less
Location: Dewata Beach – The Shack Cafe
Duration: 2 hrs including transfers
Host: Akila (Alternative options can be provided in case Akila is busy)
Group size: 1+
What to wear: Swimming costume, sun cream and your camera
Surfing is a major part of the Sri Lankan coastal culture. Sri Lanka has been a major surf destination since the 1970s, with the main surf spots in the South Coast (during December to March), and the East Coast (from July through to October). From Galle up to Tangalle, there are reef-break points and dive spots on almost every beach, with less of a crowd on the waves than the East Coast.
Only one beach over from Galle and a 5-minute drive, Dewata has great surf all year round-especially for beginners. With white water waves, shallow water, longboards and foam boards available, Dewata is the perfect place for everyone to learn how to surf! The more advanced-level waves are further back behind the white water waves, with offshore winds making clean waves and consistent swells, and rain at a minimum during peak season.
The surf lesson with Akila begins with half an hour of theory and explanation of the basic moves and
techniques. The theory is then followed by a one-hour practical lesson in the surf with Akila to help get you up on the wave!
The lesson is located out the front of The Shack Beach Café, a great café right on the beach for great smoothies, breakfast and lunches – a perfect way to end a surf lesson.
Akila is an advanced-level surfer who has been surfing for more than 15 years around the world. His passion for surfing is incomparable. He is not only charismatic and fun, but also fluent in English. Akila has much experience with lessons for children, but can provide lessons for everyone - children, locals, expats and even advanced surfers. The lessons can also customize for the level required.
Show More
Show Less
Location: Unawatuna Pearl Dive Centre
Duration: 1hr++
Host: Diving professional
Group size: 1+
What to wear: Swimming costume, sun cream and your camera
Pearl Divers – a.k.a the Dive Centre - is located just near Unawatuna Beach and runs diving tours and other water sports from November to April. This Sri Lankan owned and operated dive school offers many different programs for beginners or certified divers, kids or adults, and even daytime or nighttime dives! Sumith is the owner and manager of Unawatuna Dive Centre, with dive certification from Germany and over 22 years of experience. Sumith is well experienced in the field and has set up and managed several dive centres in the past.
There are 16 different dive sites to explore around the Unawatuna area from the Lord Nelson Wreck to Jungle Beach, that include many ship wrecks, coral reefs, flora and fauna. Everything from a range of tropical fish such as stonefish and snapper, to stingrays, turtles, and even Moray eels can be spotted in these areas.
Beginners are shown a short video followed by a briefing, and within an hour are out in the open sea. The dive lasts for 45 minutes and is under direct supervision of a PADI professional. The Dive Centre can provide certification for anyone who wishes to get certified! Other options include a range of Open Water courses, or EFR/Divemaster courses available upon request. Other watersports offered at the dive centre include snorkeling, kayaking, fishing, boat tours with glass bottoms, whale watching, jet skis, and waterskiing. Private boat rentals can be arranged.
Show More
Show Less
Location: Inland Galle
Duration: 2-3 hours (experience start at 7am or 3pm.)
Host: Villagers
Group size: 1+
What to wear: Sensible shoes and lightweight, breathable clothing (T-shirts and shorts are ideal), and your camera.
Boat ride along the Kapu Ela river:
Start with a boat ride serenely floating down the Kapu Ela river accompanied by a local Naturalist.
Observe egrets hunting for fish, eagles looking for prey, water monitors sun bathing on the banks and rare purple faced. Monkeys crashing through the tree canopies. Sit back and enjoy sailing through village life on either side of the river.
Cycle Ride through the Paddy Fields:
A glorious 9km or 15 km loop bike ride starting from the river banks, finishing in the midst of a local dwelling. Pass through stunning landscapes and scenery your own pace whilst following your knowledgeable guides. All bicycles are lightweight mountain bikes. Helmets, water and refreshments en route are provided and a support vehicle follows at all time.
Demonstration and tasting of traditional Sri Lankan hopper meal:
Finish the cycling in the midst of the paddy fields, in a village dwelling where you can sit back and watch a local village lady prepare and cook traditional Sri Lankan hoppers. Learn how it is done and then enjoy the chance to taste the scrumptious food straight off the fire. The perfect end to this rustic tour.
Longer rides are available for keen cyclists, upon request.
Show More
Show Less
Location: Habaraduwa
Duration: 1 hour (between 5.30-6.30pm)
Group size: 1 to 3 guests
What to wear: Comfortable clothes
Other: No flash photography is allowed.
Habraduwa Beach, a 20-minute drive from the hotel, is one of Sri Lanka's most important nesting
grounds for marine turtles. As many as five out of the world's seven species of marine turtle visit and
lay their eggs on Sri Lankan shores yet all of these species are considered to be either threatened or endangered. Female turtles come ashore and lay their eggs on the very same beach they were born. Once their eggs are buried, they return to the sea and leave them unattended to mature and hatch.
Unfortunately, although it's illegal, turtle eggs are still collected and sold as a gourmet/medicinal
delicacy in Sri Lanka. Turtle hatcheries, such as this government-accredited one on the beach,
purchase the eggs directly from 'egg poachers' and rebury them safely in their hatchery. It's not
cheap. The current rate per egg is LKR20, and a turtle lays, on average, 150 eggs in one sitting.
Turtle eggs take around two months to mature, and when ready, the hatchlings emerge from their
eggs and make a bid for the sea. The scamper to sea and their first days and weeks in the ocean
are fraught with danger. Not many of them make it. Only around one percent of turtles will reach
adulthood.
This is a small but tidy hatchery. You'll be guided around and are very likely to see baby turtles
(though these are usually released into the sea at night within one day of them hatching), juvenile
turtles and adult turtles – these will be a mix of green (most commonly seen), olive ridley and
leatherback species. There is also a small museum. Your donation goes towards protecting local
turtles.
Although there are a number of turtle hatcheries in the area (that all seem pretty similar), we chose
this one for a few reasons. They are committed to protecting the turtle's habitat by organising weekly
beach cleans every Thursday (along a 5km stretch), and encouraging school children to get involved
by coming to learn about marine turtles. They also have overseas volunteers working here.
It might be possible to see the release of baby turtles into the sea if your visit coincides with a time
that hatchlings are planned to be released into the sea. This is usually done at night and you can
ask at the hatchery if you can return at night to see the release of hatchlings.
Show More
Show Less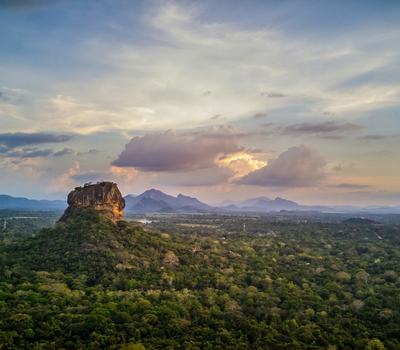 Description to follow
Fly over Sigiriya, one of the wonders of the world. Witness the lion fortress carved completely out of solid rock. Sigiriya is an engineering marvel, one of which has baffled modern architect and is a must do on your bucket list.
Witness the Sri Lanka's cultural heritage from a different perspective.
Show More
Show Less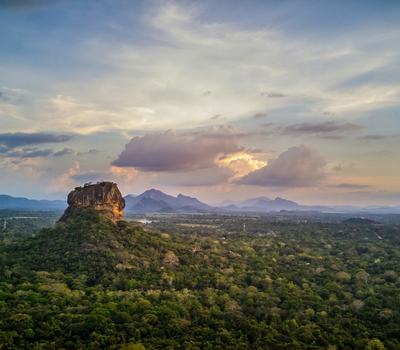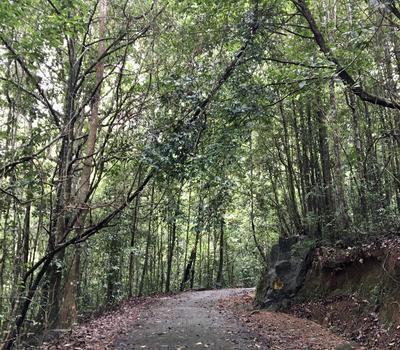 Kanneliya Rainforest Trek
Location: Kanneliya
Duration: 3.5 hours, including transfer time (1.5 hours one way) from the hotel
Host: Trekking porter
Group size: 1+
What to wear: Comfortable and light clothing, comfortable footwear, a rain jacket/umbrella (during the monsoon season) and sunscreen.
The Kanneliya Rainforest is one of Sri Lanka's lesser known forest reserves, yet astonishingly, it is one of the world's 21 biodiversity hotspots! Marked as a Biosphere Reserve by UNESCO in 2004, the forest covers an area of 5,306 hectares and boasts a diverse range of flora and fauna. Some 220 faunal species (of which 41 are endemic) have been recorded, including 86 species of mammals, 36 species of snakes (17 endemic forms), and several varieties of fish, butterflies, dragonflies, amphibians and reptiles. Of the 26 endemic birds in Sri Lanka, 20 of them can be found here. Flora includes over 500 types of tress and a wide variety of medicinal herbs and rare plants. The reserve is also a major catchment area for two of the most important rivers in the region, the Gin and Nilwala Ganga (river), which feed numerous other rivers and streams.
Four attractions in this enchanting forest include the cascading Anagimale Waterfall, an ancient tangled giant creeper the height of a person, the little waterfall of 'Narangas Ella' and a massive Nevada tree with an observation platform, a great spot to look out over the lush reserve.
Neatly tucked away just 35km from Galle, the outskirts of the Kanneliya forest houses around 78 villages. Your tracker is from one of these villages and has spent his entire lifetime living within the reserve. Our recommended trek, approximately 2 hours, takes you passed the Nevada tree to the beautiful Anagimale Waterfall. The tracker will walk you through the forest, showing you particular plants and trees, and pointing out any animal sightings along the way. If you're feeling adventurous you can even crawl through a mini cave underneath the rainforest floor! You will stop at the waterfall for refreshments and a quick break, before heading back to the entrance of the forest.
The cherry on top – You'll finish up with a hearty, authentic, Sri Lankan rice and curry lunch cooked by your tracker's wife in their nearby home, and served at a table in the shallows of an idyllic lake. The scenery in the area is straight out of The Jungle Book and the opportunity to be out in nature makes this a fantastic experience for children and families. If the event of rain, the lunch will be served at their home overlooking the lake.
If you wish to go on one of the longer treks (3.5 hours or 5 hours) please get in touch with the team who will assist in arranging this for you.
Show More
Show Less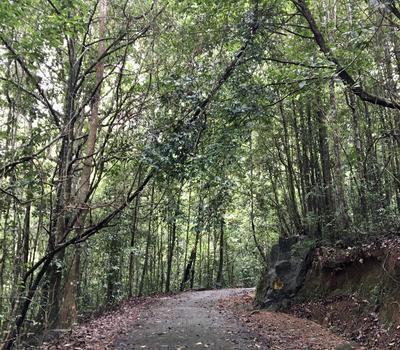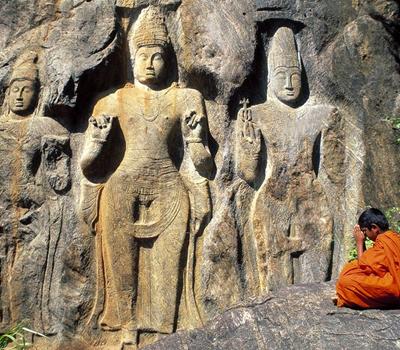 Buduruvagala is recommend if you are driving down to the south coast from Nine Skies or you can do a day trip.
What to wear: Comfortable clothes (which cover your elbows and knees), hats (remove foot-ware & caps when entering the temple), sun cream and camera
The beautiful, 1000-year-old, rock-cut Buddha figures of Buduruwagala are the region's biggest attraction. The complex consists of seven statues and belongs to the Mahayana school of thought dating back to the 10th century.
The gigantic standing Buddha (at 15m, it is the tallest on the island) here still bears traces of its original stuccoed robe, and a long streak of orange suggests it was once brightly painted. It's surrounded by smaller carved figures. This site is located 55km from Nine Skies, accessed by a scenic side road.
Show More
Show Less