Introduction
Ondili embodies responsible tourism through a range of low-impact, environmentally friendly establishments situated in some of Namibia's most pristine and ecologically sensitive landscapes.
Experience the country's awe-inspiring vistas and remarkable wildlife by exploring our own private nature reserves or on excursions to adjacent national parks.
Experience the vibrant and culturally rich atmosphere of the capital when staying at Ti Melen Bed & Breakfast. Located in the Avis suburb on the outskirts of Windhoek, this establishment offers a comfortable sojourn in tranquil surroundings, while the hustle and bustle of the CBD is only a 5-minute drive away.
Discover the wonders of the Kalahari Desert with its striking red dunes, blue skies, ancient camel thorn trees, and desert-dwelling animals at Kalahari Red Dune Lodge.
Namib Outpost provides the perfect starting point for excursions into the World Heritage Site of the Namib Sand Sea, the renowned Deadvlei, and Sesriem Canyon. The lodges' stylish interiors and luxurious furnishings will make your stay in the Namib Desert not only extremely comfortable but also unforgettable.
Bring out your wild side at Etosha Oberland Lodge on the border of Etosha National Park. Be prepared for riveting sightings of abundant wildlife that can include lions, leopards, elephants and rhinos.
Accommodation and Destinations
Windhoek:
Ti Melen Boutique Guesthouse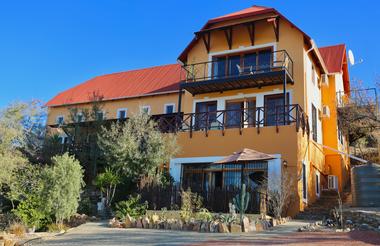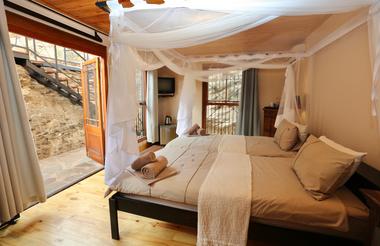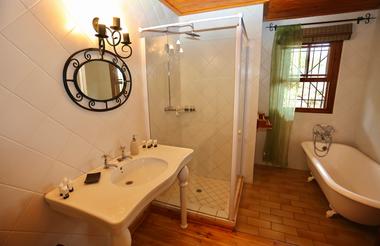 Kalahari Namibia:
Kalahari Red Dunes Lodge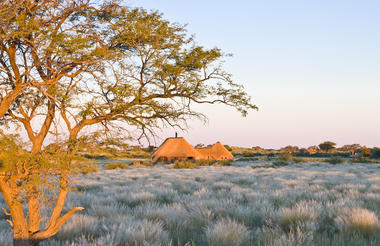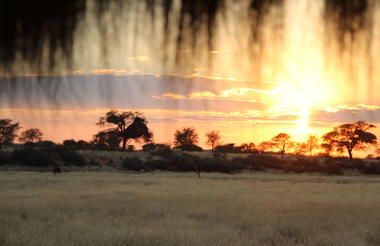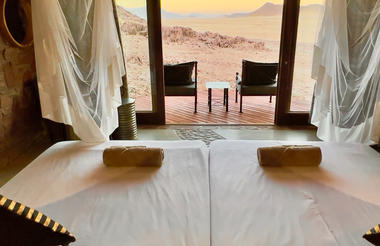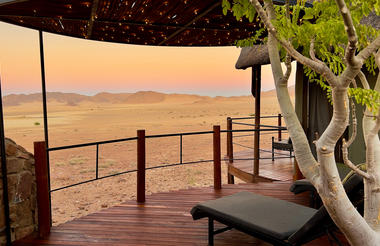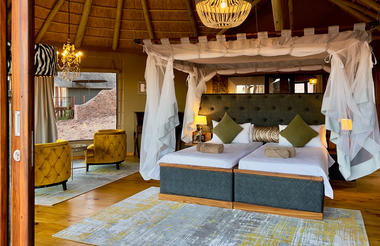 Swakopmund:
Brigadoon Boutique Guesthouse

Twyfelfontein:
Twyfelfontein Adventure Camp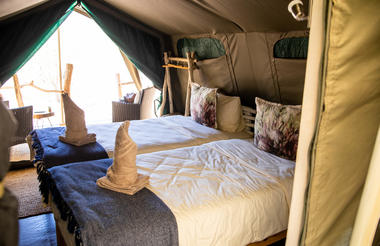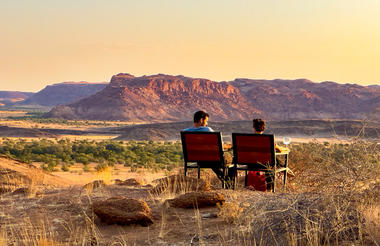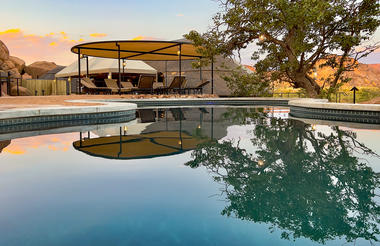 Etosha South:
Etosha Oberland Lodge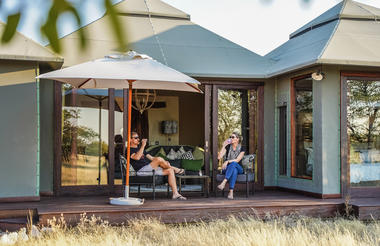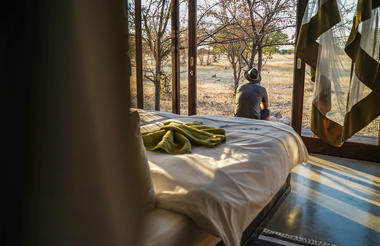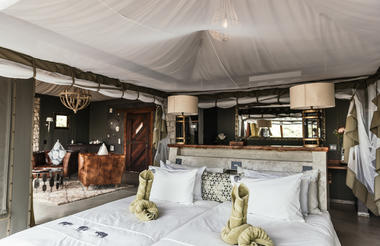 Fast Facts
10 Days / 9 Nights
Group Size: Tailor-made Safari for smaller groups up to 6 pax - For those who love their privacy and freedom to explore without the crowds.
Reference Number: TAS006
Price
Cost per person sharing - (Namibian Dollars) N$ 102,700.00
Cost per person sharing - (US Dollars) $ 6,013.00
Includes:
Why you will LOVE it:
Accommodation as indicated - can change depending on availability at the time of the booking request
Car hire & all vehicle costs including fuel
Guide and all guide costs
Activities as shown in the itinerary … all activities that can be done with Tokkies guide and vehicle are included
All park entry fees
Water in the vehicle at all times
Tour file with a detailed itinerary, map with route descriptions, vouchers etc.
24-hour personal and friendly support
Fast and efficient response to service providers
Excludes:
Items of a personal nature
Optional extra activities
Lunches through-out
International flights
Holiday or personal insurance
Staff gratuities
Visas and visa applications
Windhoek:
Ti Melen Boutique Guesthouse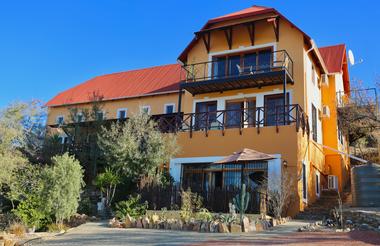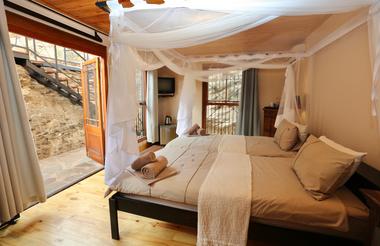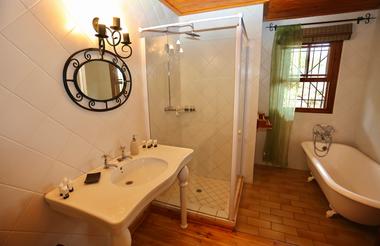 Kalahari Namibia:
Kalahari Red Dunes Lodge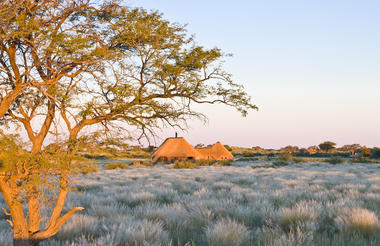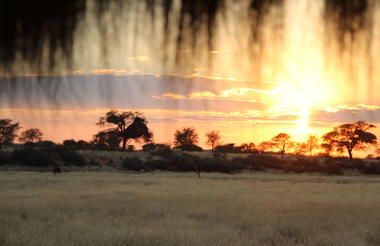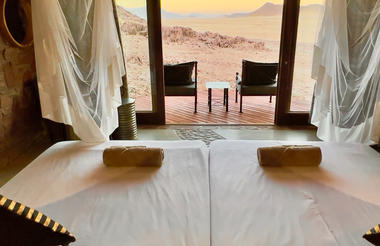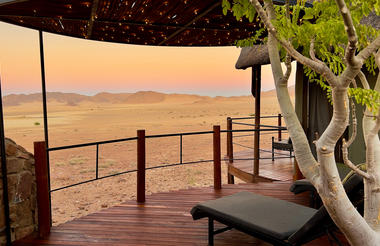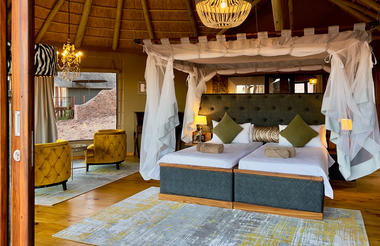 Swakopmund:
Brigadoon Boutique Guesthouse

Twyfelfontein:
Twyfelfontein Adventure Camp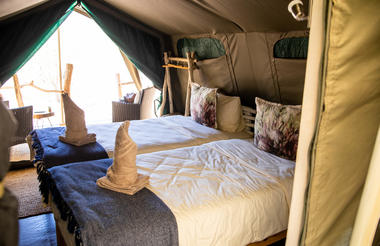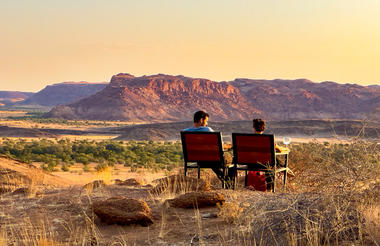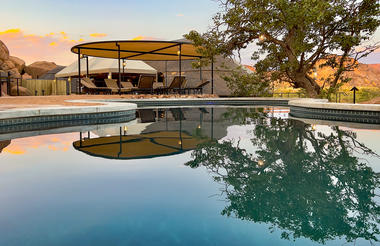 Etosha South:
Etosha Oberland Lodge