Introduction
The White Rim Trail is THE classic Moab mountain bike trip. With jaw-droppingly gorgeous views, slot canyon hikes, and ancient ruins, this is a mountain bike ride to get you off the grid and into the vast open spaces of Canyonlands National Park.
White Rim Sandstone is an extremely hard sedimentary rock sandwiched among the layers of the Colorado Plateau. Winding through the plateau, the Colorado and Green rivers have carved out a section of Canyonlands called the Island in the Sky. The White Rim Sandstone encircles the Island and is thought to have been the border of an inland sea. Mountain biking around the White Rim is a wonderful way to experience the unique beauty of Canyonlands. This trip provides ample opportunities to explore the slot canyons and Ancestral Puebloan ruins along the way, in addition to learning how to move through this wild and vast landscape without leaving a trace. Come experience the incredible power of nature on a giant scale.
Mountain biking the White Rim is a great experience for all levels of riders. The technical sections are short and can be easily walked by the less experienced while providing a fun challenge for those with more experience. This is an 4-day, introductory guided mountain biking trip.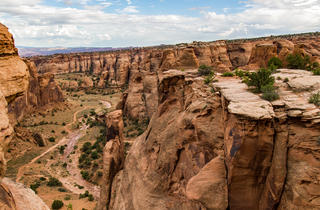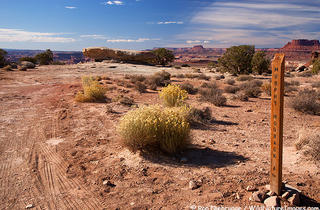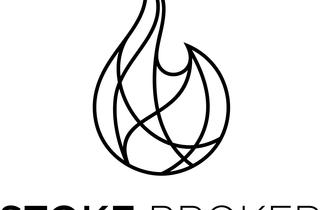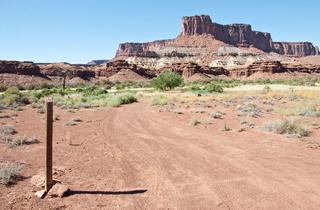 Key

FB+: Full Board Plus - Dinner, Bed, Breakfast, Lunch and Activities
Canyonlands National Park:
Airport Campground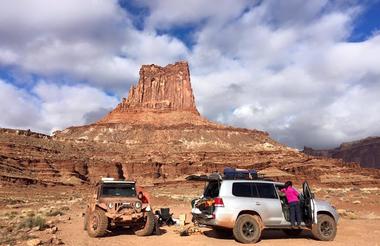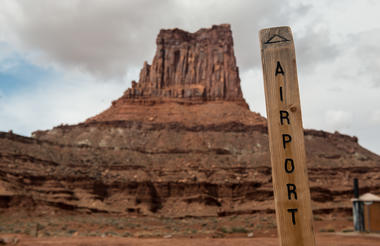 Canyonlands National Park:
Murphy Hogback Campground A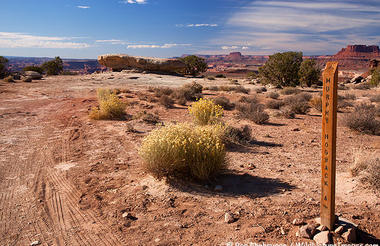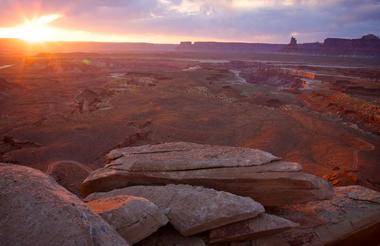 Canyonlands National Park:
Potato Bottom Campground B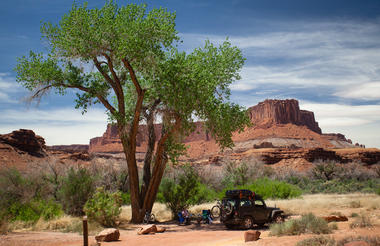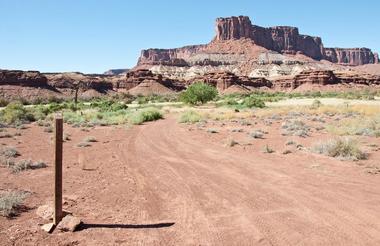 Canyonlands National Park:
Airport Campground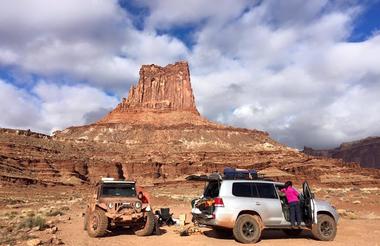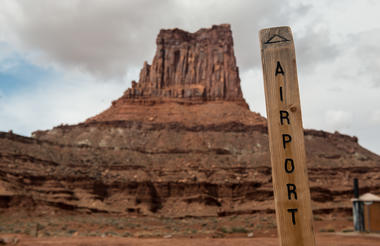 Canyonlands National Park:
Murphy Hogback Campground A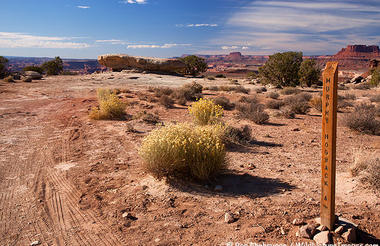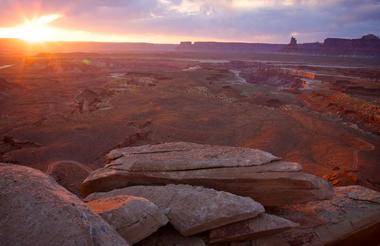 Canyonlands National Park:
Potato Bottom Campground B