Introduction
Miavana is an exclusive sanctuary offering barefoot luxury and pioneering 'blue safaris' on the the worlds 4th largest island - Madagascar. Located on the archipelago, Nosy Ankao, it has an interesting history and remains a truly unspoilt eco destination.
Enjoy activities from lemur viewing, turtle and whale viewing at certain times of the year, snorkelling and diving, kite surfing and fly fishing.
Miavana :
Time + Tide Miavana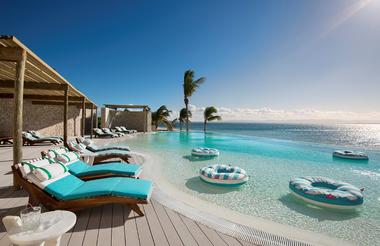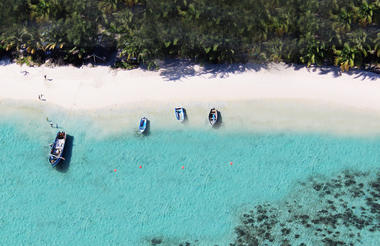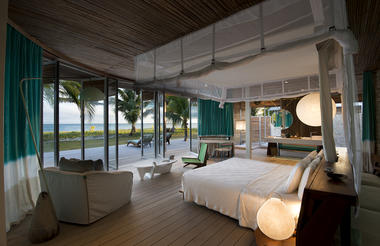 Fast Facts
7 Days / 6 Nights
Reference Number: AS56
Price
Prices vary depending on the room type and season.
From USD 3, 000 per person per night
We recommend at least 5 nights here
Includes:
Rates include all meals, accommodation, activities listed below, selected wines, spirits and bar drinks, laundry and service charge.
Activities include: guided lemur walks (and associated boat trip to the mainland), forest walks, scuba diving, snorkelling, cultural visits, boat cruises, half day fishing trips, kayaking, stand up paddle boarding, kite surfing and bicycling.

Due to logistical challenges, each Guest is allowed luggage of 20kg plus handbag of 5kg on the helicopter. Excess luggage is not guaranteed to be brought to Miavana and if Guests want to guarantee excess luggage they should inform the Company well in advance and will be charged extra.
Check in time is 1400 - if your Villa is available on arrival, early check in is allowed at no extra cost. Check out time is 1100 - if the Villa is available on Departure, a late check out is available at no extra cost.
If early or late check in must be guaranteed in advance, the full nightly rate for the night before or after will be added to your invoice.
Exclusive island booking is possible subject to availability and costs as per advice above. The night before and after the exclusive use booking will also be blocked and charged for, to ensure the best experience for the exclusive use group and to minimise disruption to other Guests.
Excludes:
Rates exclude high end premium wines and champagnes, entry visas, flights, deep sea fishing, helicopter adventures, spa treatments and any privately guided activities or lessons.

Miavana :
Time + Tide Miavana