Introduction
Ancient Greece Alive! Join Us On An Exquisite, Expert-Led Tour of Athens, Crete and Santorini
Embark on a Minoan odyssey with us… An enchanting, culture, cuisine and history-focused 13-day journey through Greece's most dreamy destinations: Magnificent Athens, Magical Crete and Spectacular Santorini.
Dates: Friday, September 9 - Monday, September 21, 2022
Tour Price: $7,995 CAD per person ($6,595 USD)
Single Supplement $1,925 CAD ($1,600 USD)
This luxury, fully immersive small group tour will be led by ancient civilizations expert and storyteller Laura Ranieri, and Aristotle Koskinas, a Greek archaeologist and one of Greece's top-rated and most popular guides.
Culinary adventures, local culture immersions, breathtaking natural scenery, mountain hikes, boat rides, azure seas, luxury accommodation, special museums, and of course all the most fascinating historical sites await. We have more wondrous and enriched adventures in store than you could ever dream of during this Greece trip of a lifetime.
Tour Highlights
Athens, ancient yet modern: From its majestic Acropolis and bustling markets to its world class museums, you'll be immersed in the dynamism of the city – including special dining experiences, lectures, walking tours, Acropolis museum – and spectacular new fine arts museum
Chania, Crete – a Venetian jewel: stay three nights in a deluxe harbour side hotel - and wander the cobbled streets of this stunning Venetian harbour town… considered the prettiest on Crete
Private cooking class in Crete's White Mountains: Savour the delicious freshness of Cretan cuisine and inspire your inner chef during a private cooking class led by Crete's top chef Kiria Koula in a beautiful mountain village setting….
Minoan palaces of Knossos & Phaistos: Explore the home of the legendary Minotaur and labyrinth and visit stunning Phaistos, the second greatest Minoan city
Cretan olive farms, stunning beaches, fishing villages, and breathtaking mountain vistas: Be dazzled by the infinite variety of the island of Crete with unique excursions to seaside villages, mountain trails, dreamy beaches with azure blue waters – you'll even take a fishing boat trip to deserted Spinalonga island – and venture into the cave where Zeus was born!
Spectacular Santorini – the diamond of the Aegean: Enjoy luxury cliffside accommodation with swimming pools literally hanging over the famous caldera, swoon at breathtaking views, tastings at a top Santorini winery, spectacular dining… and a beautiful cruise to explore the volcano.
Private tour of Akrotiri, the "Lost City of Atlantis": The great Minoan city of Akrotiri was frozen in time by a massive volcanic explosion and covered in ash like Pompeii. Experience the wonders of this phenomenal and sprawling archaeological site where three story houses are still standing.
Luxury hotels in Athens, Crete and Santorini
Lively talks, exotic dining experiences – and once-in-a-lifetime adventures
Your Expert Guides:
Laura Ranieri Roy – Your Canadian guide is an accomplished Egyptologist, travel host, educator, presenter, and writer. She has a Master's degree in Near & Middle Eastern Civilizations from the University of Toronto, and has excavated at the ancient Greek site of Apollonia in Bulgaria, and in Egypt at Amarna and South Asasif (Luxor).
Laura lectures on ancient civilizations, and has taught across North America at museums, historical societies, and academic conferences. She is a popular speaker amongst "Later Life Learning" Networks, including but not limited to: Ryerson University's Life Institute and York University/Glendon College's Later Life Learning Institute. Since 2017 she has been an Egyptian Specialist Partner for the Toronto District School Board (Canada's largest school board).
In addition to her academic work focused on ancient cultures and archeology (her first love), Laura holds a BA in English Drama and is a writer and performer who began her career as an actress/ TV travel host, notably filming a travel documentary on Greece and Crete (CHCH TV 11). She is co-director of Ancient Worlds Alive (Ancient Egypt Alive & Ancient Greece Alive), two organizations that seek to educate and inspire history lovers about great civilizations.
Aristotle Koskinas – your Greek guide is both an archaeologist and one of the top-rated and best guides in Greece. He regularly teaches, blogs – and inspires many international groups and history afficionados by bringing the stories of Greece alive.
Aristotle studied classical archaeology at the University of Ioannina, Greece. He specialized in the study of roof-tiles and architectural terracottas. For several years he participated in various excavations conducted by the Greek Ministry of Culture. In addition to his in-demand guiding work, he has a flare for drama and is also an accomplished narrator and is a regular participant (by invitation of the National Archaeological Museum and the Greek Narration Festival) to participate in their yearly re-enactments and Greek history narration events.
Key

B&B: Bed and Breakfast
Athens:
Electra Palace Athens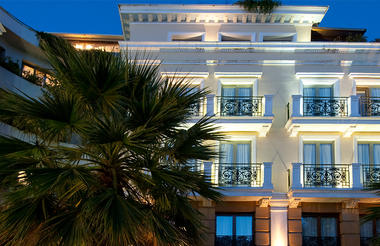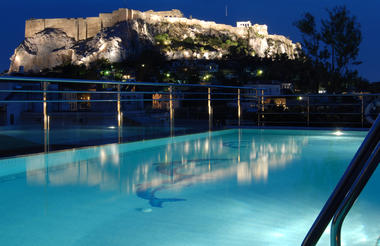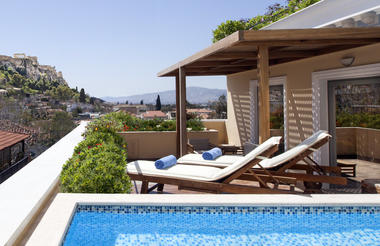 Chania:
Porto Veneziano Hotel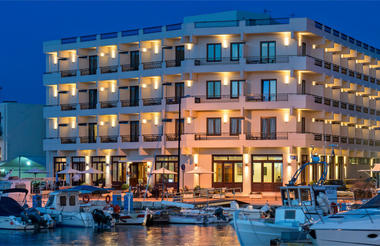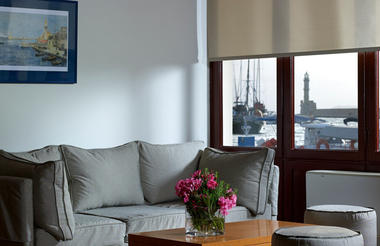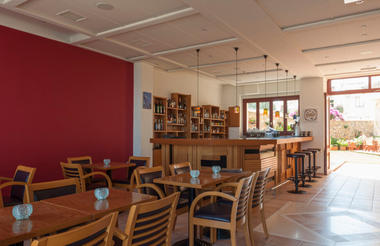 Elounda Plaka:
Cayo Exclusive Resort & Spa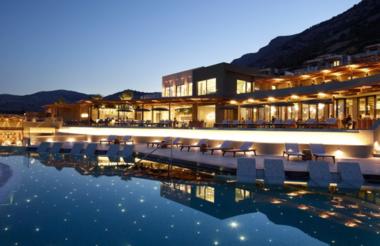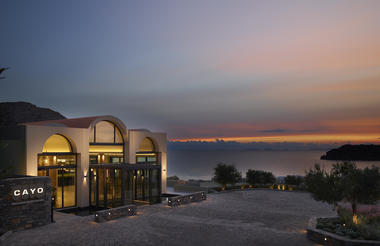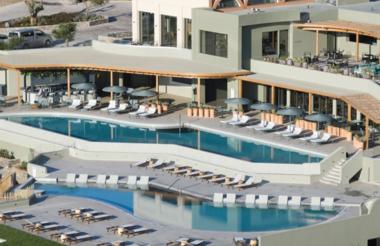 Imerovigli:
Andromeda Villas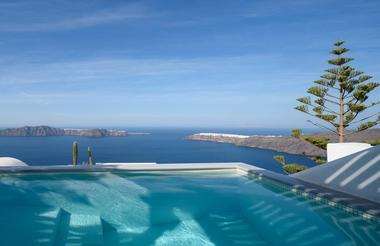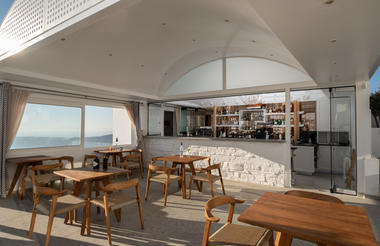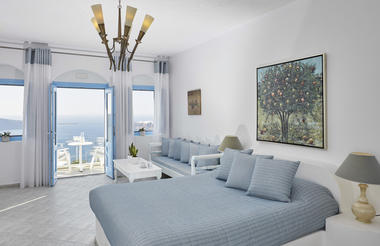 Fast Facts
13 Days / 12 Nights
Group Size: Small group with a minimum of 15
Reference Number: GREECEALIVE22
Price
Tour Price Per Person: US$6,595 ($7,995 CAD)
(based on double occupancy)
Single Supplement: US$1,600.00 ($1,925 CAD)
(for solo travellers/those not sharing a room)
Payment Schedule :
Non-refundable deposit due at the time of registration: $195 CAD
Second payment November 30, 2021: $3,900 CAD
Final payment May 31, 2022: $3,900 CAD (+single supplement if applicable)
Includes:
3 nights accommodation in Athens at 5-star centrally located Electra Palace Hotel
2 nights accommodation in Chania at luxury Porto Veneziano Hotel
4 nights accommodation in Elounda Plaka at 5-star Cayo Exclusive Resort
3 nights accommodation in Imerovigli Santorini at 4-star Andromeda Villas
Breakfast daily
1 three-course meal daily (either lunch OR dinner as per itinerary)
House wine, beer, soft drink, water, coffee/tea included at lunch or dinner as per itinerary
Private transportation upon arrival to Athens airport to hotel with meet and greet
Luxury coach or mini-bus transportation with AC throughout itinerary
All entrances and tours mentioned in itinerary
Flight from Athens to Chania, Crete
High-speed ferry from Crete to Santorini
Services of a top English-speaking licensed guide/archeology expert and tour manager for the duration of the tour
Hosted by Laura Ranieri Roy, noted ancient civilization expert who will provide content and context throughout tour
Three lectures (with beverages) on ancient civilization and Greek culture by Ms. Ranieri Roy
Water bottles provided each day on the coach
All administration and consultation fees
Taxes (except for local city taxes)
Wifi at hotels
Excludes:
International flights
Return flight from Santorini (to Athens or elsewhere) on the final day of the tour
Travel Insurance (Medical/Cancellation/Interruption, Covid-19)
Pre-departure Covid-19 PCR test and any consequences of a positive result; any costs associated with country specific entry requirements
Upgraded room class and/or specific views
Anything not mentioned in the itinerary
Porterage of bags at hotels
City taxes (approx 1 euro per room class per night, subject to change) to be paid to the hotel at the time of check out
Tips and Gratuities ($250 will be added to final instalment)
Single supplement
Athens:
Electra Palace Athens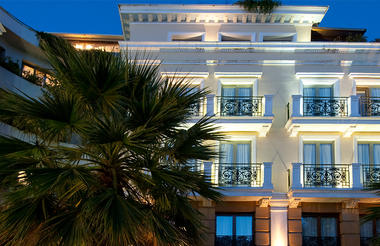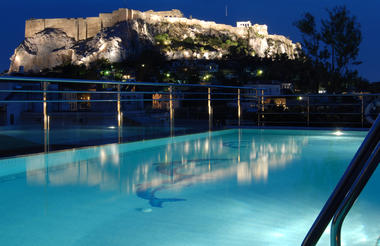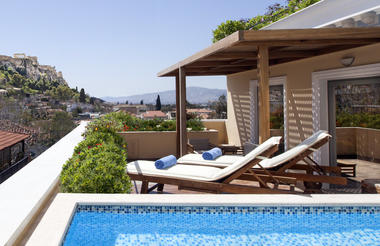 Chania:
Porto Veneziano Hotel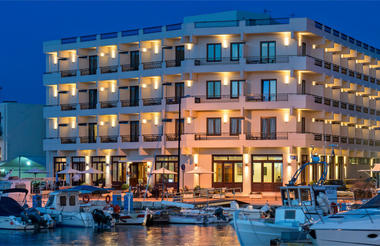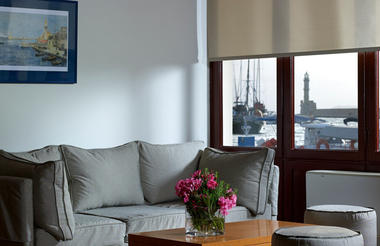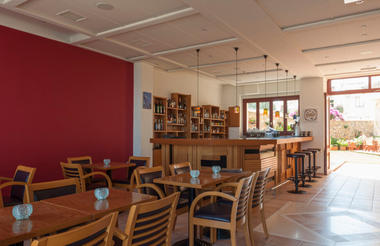 Elounda Plaka:
Cayo Exclusive Resort & Spa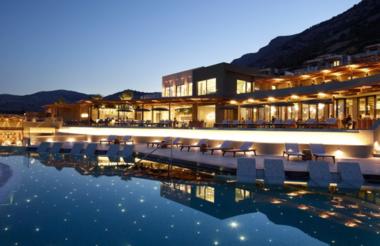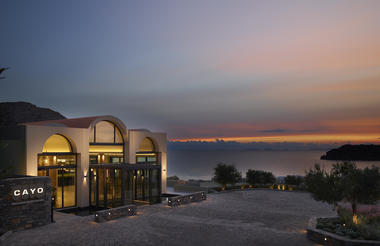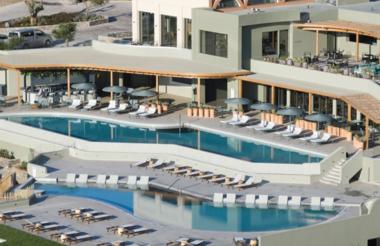 Imerovigli:
Andromeda Villas