Introduction
The Aqua yacht is unusual in Galapagos, in that it rotates each week between a standard naturalist itinerary, and a specialist scuba diving itinerary, thus offering a little of something for everyone!
Without doubt the Aqua cruise offers the best value Galapagos live-aboard diving experience, and a great itinerary taking you north to Darwin & Wolf islands. The perfect, affordable Galapagos scuba option.
The comfortable Aqua cabins include the flexibility in some cabins to use bunk beds as double or twin (lower double bed, single upper bed), air conditioning, and ocean view windows (main and upper deck only) to enjoy the trip experience.
Aqua yacht social areas include cozy lounge with bar and small library, and a solarium to appreciate the stunning ocean views as you relax.
For divers, the Aqua features 2 tank compressors, enriched air nitrox, scuba tanks with valves, belts, weights and also a rinse table and camera. Dives are done from a dive tender, which allows easy access to the different diving sites.
For more technica details, please visit: https://www.happygringo.com/galapagos-tours/galapagos-island-cruises/aqua-yacht/
Short itinerary:
TUE : Baltra Airport & North Seymour Island
WED : South Plaza & Santa Fe Island
THU : Santa Cruz Island: Fausto Llerena Tortoise Breeding Center & Floreana Island: Cormorant Point
FRI : Dragon Hill & Chinese Hat Islet
SAT : Isabela: Cowley Islet, Albany Islet
SUN : Santiago: Egas Port & Sullivan Bay
MON : Rabida Island & Bartolome Island
TUE : Mosquera Islet & Transfer to Baltra Airport
Full itinerary map here: http://bit.ly/aqua-8-days-b--naturalist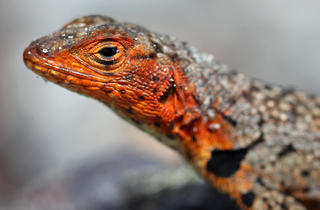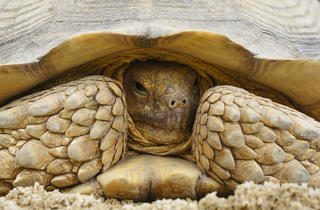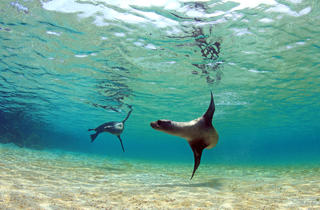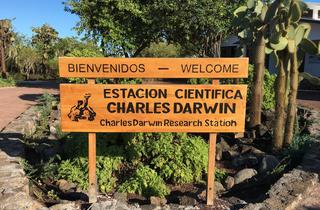 | Start | Day | Accommodation | Type | Destination | Duration | Basis | Start |
| --- | --- | --- | --- | --- | --- | --- | --- |
| Day 1 | Day 0 | Aqua Yacht | | | 7 nights | FB | Day 1 |
| Day 1 | Day 0 | Galapagos Islands | Day Stop | Galapagos Islands | Day | | Day 1 |
Key

FB: Full Board - Dinner, Bed, Breakfast and Lunch
Fast Facts
8 Days / 7 Nights