Introduction
7 Apr 2020 - 12 Apr 2020
Hotel La Gemma dell' Est
Located on the idyllic Nungwi Beach, Hotel La Gemma dell' Est is perfect for a luxury holiday in Zanzibar. This hotel's* all-inclusive service, exquisite dining, wide range of activities and exclusive care of our staff guarantee you a unique stay.
The rooms of this all-inclusive hotel in Zanzibar provide you with the best services for your total comfort: air conditioning, minibar, kettle, safe box and a balcony or terrace. But if you are aiming to relax on your holiday, we suggest you head to the pool area or the reserved section of beach with sun loungers and umbrellas.
Hotel La Gemma dell' Est offers you a wide range of dishes so that you can enjoy authentic dining experiences. The main restaurant offers buffet breakfasts, lunches and dinners with live cooking stations, and the theme restaurants (some of which have an extra cost) serve up the finest Italian, Asian and local dishes. What's more, at the hotel bars you can try a range of snacks and aperitifs.
Key

AI: All Inclusive - Bed and All Meals
Nungwi :
Hotel La Gemma dell'Est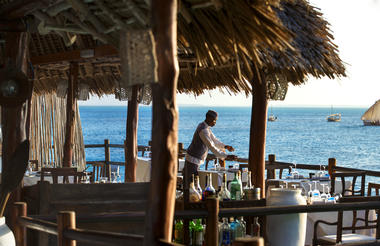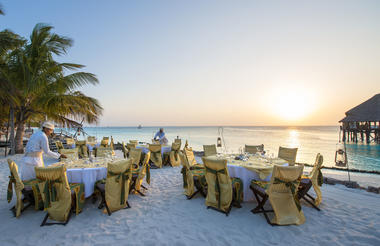 Fast Facts
6 Days / 5 Nights
Nungwi :
Hotel La Gemma dell'Est