Introduction
Working with famed big wave surfer, legendary free-diver and spear fisherman and all around waterman Mark Healey is the way to experience the waters of Hawaii. Try out a number of water activities including surfing, free-diving, spearfishing, deep sea fishing, sailing, underwater strength and breath hold training for all skill levels, with options for all ages. These options can be tailored for adults as well as families to create an adventure that will push you and prepare you for conventional water pursuits. A pinnacle experience like spearfishing with Mark for large pelagic fish species like Wahoo and Tuna, along with a variety of other locally sourced, free range and totally organic fishing options before eating the fresh fish will give you a totally new and delicious perspective on sea to table.
Oahu offers an abundance of other opportunities to explore, relax and experience the spirit of aloha which means "living in harmony with the people and land around you with mercy, sympathy, grace, and kindness." Take a helicopter sightseeing tour, snorkel, enjoy a beach sunset, eat delicious fresh food and hike.
About Mark Healey:
As a professional big-wave surfer, award-winning spear-fisherman, free-diver, photographer, filmmaker, and part-time Hollywood stuntman, Mark Healey relies on just one tool to command his ever-frenetic schedule. "I check the global forecast at least six times a day, starting from when I first wake up, and find out what the ocean conditions are all around the world," explains Healey, who hails from Oahu's North Shore. Healey's main ambition is to use film, photography, and hands-on education to deepen the broader culture's relationship with the ocean. "I absolutely believe that people will only protect something if they value it, and it's my life's mission to inspire others to value the ocean the way I do".
Ability level: entry level to advanced. The activities you opt to do will be based on your interest and skill level.
Kapolei:
Four Seasons Resort Oahu at Ko Olina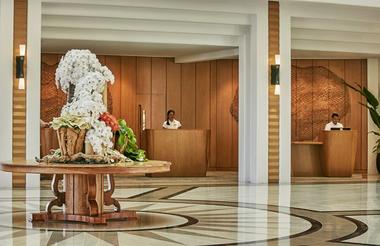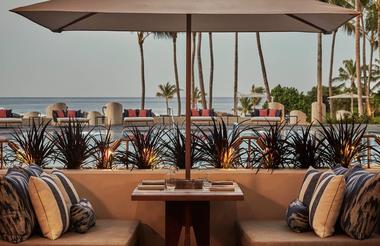 Fast Facts
5 Days / 4 Nights
Special Interests: Spearfishing, Fishing, Sailing, Waterman training, Helicopter tour, Hiking, Free diving, Family, Hawaii
Included
Transfers to/from accommodations
All ground transport on the trip
Guiding services with Mark Healey
All equipment for fishing, spear fishing, sailing or any other activities you opt to do
Helicopter tour
Accommodations at Four Seasons (pending availability, option to choose alternative accommodations of your choice)
Stoke Broker service to customize, plan and prepare for your trip
Your adventure creates impact. Stoke Broker profits advance the mission of First Descents. First Descents is a non-profit organization that provides life-changing outdoor adventures for young adults impacted by cancer and other serious illnesses.
Kapolei:
Four Seasons Resort Oahu at Ko Olina