Introduction
The perfect shorter safari introduction to Northern Botswana . Promising varied and exciting wildlife. Staying in small tented mobile safari camps in private camping areas in the heart of two key wildlife areas.
Miracle Rivers takes you to the Moremi game reserve on the edge of the Okavango Delta and Khwai region to explore on game drives, walking safaris and by boat in startlingly beautiful areas brimming with wildlife. You will enjoy a feeling of freedom as your small group of like minded other guests are guided in a relaxed informal way by an Award winning team of expert guides with a vast amount of experience.
Your mobile safari camps offer a surprisingly high degree of comfort, with comfy beds and private en suite bathrooms. A safari offers very good value and is highly recommended for the overall safari experience, quality guides and the promise of wonderful wildlife. This safari is available with NO SINGLE SUPPLEMENT which makes it great value for solo travelers.
We can also arrange this mobile safari for families, using custom made twin room tents tents.
No single supplement subject to availability.
Accommodation and Destinations
Price
Fast Facts
Includes
Excludes
Price
Price are quoted in USD $ , but you can pay in GBP or Euro's at the prevailing Exchange rate. Just ask for Quote in your preferred Currency .

01 November 2018 - 07 November 2018 Price: USD 3360.00

01 December 2018 - 07 December 2018 3 seats available . Price: USD 2375.00
19 November 2018 - 25 November 2018
Fully Booked Price: USD 3,360.00
01 December 2018 - 07 December 2018
1 seats available
Price: USD 2375.00
Dates between 06 January 2019 - 23 March 2019
5 seats available
Price: USD 2490.00
Dates between 09 April 2019 - 05 July 2019
seats available
Price: USD 3525.00
Dates between 14 July 2019 - 26 October 2019
seats available
Price: USD 4150.00
Dates between 01 November 2019 - 25 November 2019
7 seats available
Price: USD 3525.00
09 December 2019 - 15 December 2019
7 seats available
Price: USD 2490.00
Fast Facts
7 Days / 6 Nights
Group Size: min 2 max 7 guests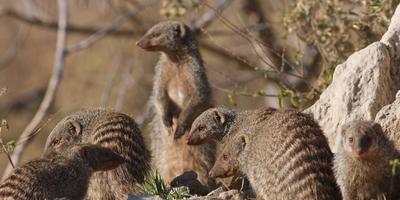 Includes
Your Safari Includes:
 Spacious and comfortable tented accommodation, including beds, bed linen and towels, with a private bathroom
en-suite.
 Services of a professional guide, safari chef and camp assistants, complete with a supply vehicle.
 Game drives and local transfers in customised safari vehicles
 Exclusive camping in private campsites within the national parks and reserves
 All entrance and camping fees within the national parks and reserves
 All meals and drinks (mineral water, soft drinks, beer, wine and G&T) whilst in Letaka Tented Camps
 All activities as specified in the itinerary
 12% Value Added Tax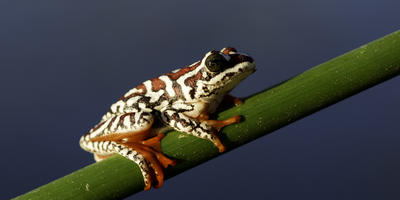 Excludes
Your Safari Excludes:
 Travel Insurance
 All flights unless otherwise indicated
 Items of personal nature
 Toiletries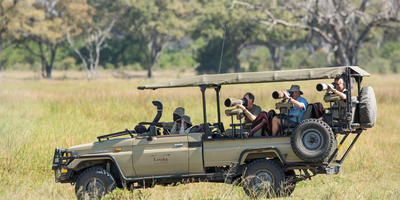 Letaka Tented Camp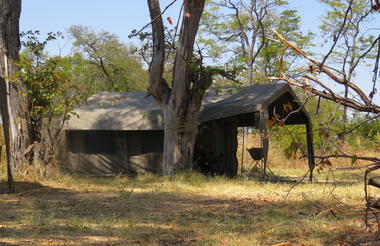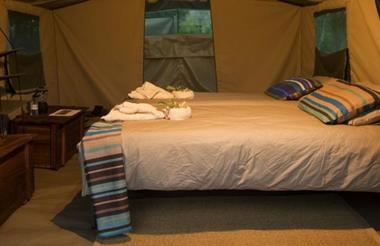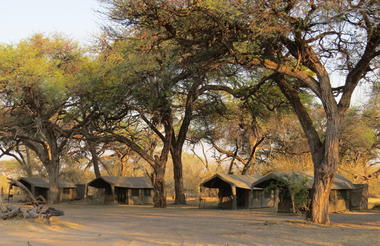 Letaka Tented Camp