Kafue National Park
Days 1 - 5
Set in the heart of western Zambia, Kafue National Park is the country's biggest and oldest National Park. Three rivers form the lifeblood of the reserve namely the Lufupa, Lunga and Kafue rivers with the annual summer flood of the Lufupa creating an impressive floodplain delta. The floodplains, rivers, and woodlands support an impressive array of animal and birdlife and a number of private lodges make this remarkable reserve easier to visit. Visitors can look forward to catching a glimpse of the hippos swimming in the waters of Lake Itezhi-Tezhi, viewing abundant birdlife and a variety of game on the northern Busanga Plains such as zebras and lions; and in the more remote southern Nanzhila Plains antelopes and elephants can be spotted.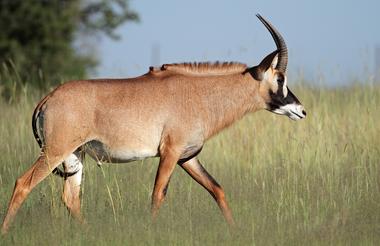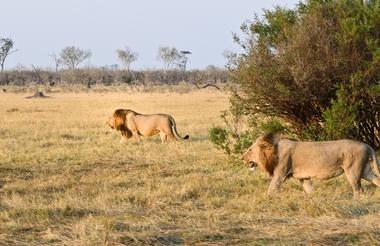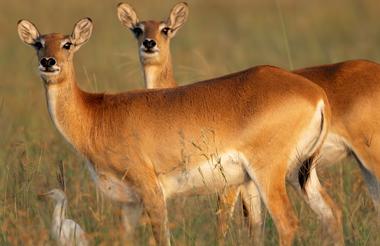 Livingstone (Victoria Falls)
Days 5 - 7
Located a few kilometres from the Zambezi River in southwestern Zambia, the bustling town of Livingstone is famous as the home of the magnificent Victoria Falls. One of the original natural wonders of the world, the World Heritage Site is known locally as 'The Smoke that Thunders'. This spectacle is accessible from both Zambia and Zimbabwe and is an ideal place to combine game viewing and water sports. There is excellent fishing, a terrifying bungee jump and arguably the best commercial whitewater rafting in the world. Visitors can hike around the falls, go on 'lion walks', or try ziplining or the bridge swing. Those seeking more leisurely activities can take sunset cruises along the river, with champagne and snacks included, meander through the vibrant local Livingstone Market, or discover the region's history and archeology at the Livingstone Museum.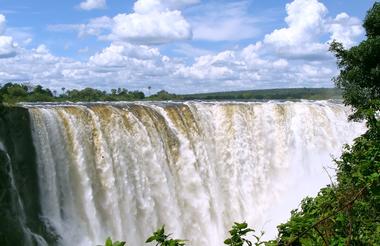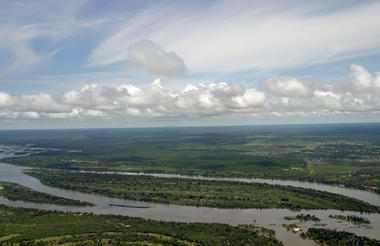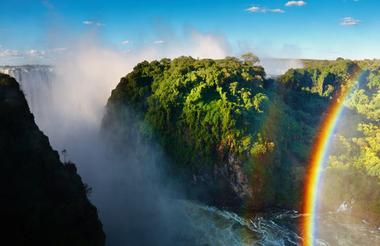 Hwange National Park
Days 7 - 10
Situated in western Zimbabwe, the Hwange National Park is the country's biggest reserve, home to a profusion of wildlife, including giraffe, lion, zebra and approximately 40 000 elephants. It provides a sanctuary for all the country's endangered species, including a population of wild dogs thought to be among the most sizeable surviving groups on the continent. The park's magnificent terrain ranges from desert dunes, savannah lands and mopane woodlands to rocky outcrops and sparse forests. Visitors can look forward to game drives, guided walks or horse riding safaris. Other highlights include: the Bumbusi National Monument and the Nyamandhlovu Pan.