Zimbabwe
A nation of spectacular natural beauty, friendly people and rich culture, Zimbabwe's status as one of Africa's leading safari destinations was dampened for years by its political instability. But now that the country is transcending its strife and returning to a state of equilibrium, it is once again emerging as a vacation highlight of the continent. Victoria Falls – known to locals as 'The Smoke That Thunders' – is one of the seven natural wonders of the world and the sheer power of this massive body of water plunging into the Zambezi Gorge is awe-inspiring and unforgettable. Lake Kariba, with its game-rich shores and islands, is an idyllic safari spot featuring mind-blowing sunsets; Hwange National Park is known for its huge herds of elephants; and a kayak trip down the Zambezi through the Mana Pools National Park will appeal to the intrepid traveller, providing close encounters with crocodiles, hippos and a host of other wildlife.
Victoria Falls (Zimbabwe)
14 Aug 2018 - 17 Aug 2018
Resting on the southern banks of the Zambezi river at the western end of the eponymous falls, this popular tourist town is compact enough to walk around and makes an ideal base for travellers exploring the seventh wonder of the world, the unfathomably vast Victoria Falls. About two thirds of the falls can be viewed from the Zimbabwean side and, while the falls are undoubtedly the star attraction, the area provides both adventure seekers and sightseers with plenty of opportunities to warrant a longer stay. Popular activities include scenic flights over the falls in helicopters or micro lights, bungee jumping off the Victoria Falls Bridge, white-water rafting (seasonal), and day trips to Chobe National Park. The town itself offers some excellent accommodation and restaurant options as well as an eclectic variety of African curios and authentic art sold by friendly Zimbabwean locals who are wonderfully welcoming and eager to help you enjoy your stay.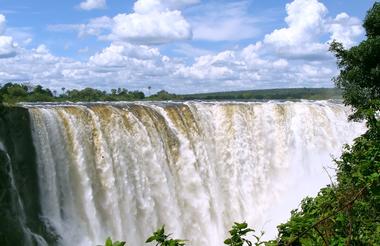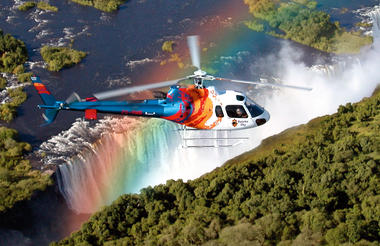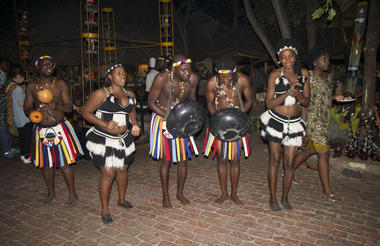 South Africa
This vast country is undoubtedly one of the most culturally and geographically diverse places on earth. Fondly known by locals as the 'Rainbow Nation', South Africa has 11 official languages and its multicultural inhabitants are influenced by a fascinating mix of African, Asian and European cultures. Spend your days: discovering the gourmet restaurants, impressive art and nightlife scenes and fine beaches of Cape Town; enjoying a typical local braai (barbecue) in the Soweto township; browsing the bustling Indian markets in Durban; or sampling some of the world's finest wines at the myriad wine estates dotted around the picturesque Cape Winelands. Due to its rich and turbulent history there are plenty of historical attractions to explore including the Zululand battlefields of KwaZulu-Natal, the Apartheid Museum in Johannesburg and Robben Island, just off the coast of Cape Town. Above all else, South Africa's attraction lies in its remarkably untamed wilderness with its astonishing range of wildlife roaming freely across massive unfenced game reserves such as the world famous Kruger National Park. With all of this variety on offer, it is little wonder that South Africa has fast become Africa's most popular tourist destination.
Hazyview
17 Aug 2018 - 21 Aug 2018
Surrounded by subtropical fruit orchards, Hazyview is a small farming town and a gateway to the southern part of the Kruger National Park and the Panorama Escarpment. The town and its spectacularly scenic surroundings serve as a popular adventure capital with a remarkable array of exhilarating outdoor activities on offer to suit all ages, tastes and fitness levels. These include, among others: mountain biking, quad biking, ziplining, tubing, abseiling, and river rafting. Whether you are eager to hike the Panorama Route with its breathtaking views and impressive waterfalls, visit the Shangana Cultural Village, or horse ride along the banks of the magnificent Sabie River, Hazyview has something for just about everyone.