Sun City
Days 1 - 3
Stretching along the border of the Pilanesberg National Park, in the North West Province, Sun City is internationally renowned as South Africa's premier holiday resort and offers a multitude of attractions and activities. With its combination of golfing, gaming, and gambling, as well as world-class hotels, this destination is often referred to as a 'mini Las Vegas in the African bush'. Families can enjoy the impressive waterpark and maze, while nature lovers can explore the incredible Pilanesberg National Park, where they can see all of the Big Five. Make sure to take the fascinating Leeto-Kgolo Village Tour to get an idea of the area's ancient culture. Sun City is also known as the only surf-and-safari destination within a two-hour drive of the landlocked city of Johannesburg.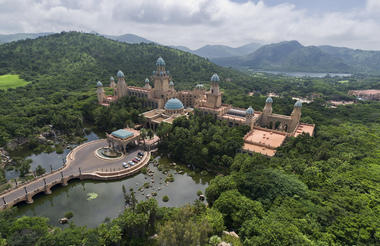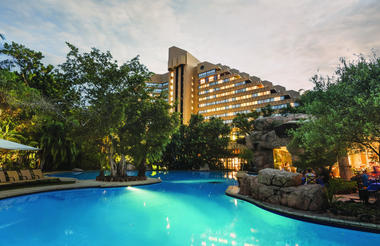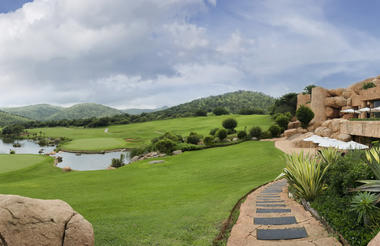 Johannesburg
Days 3 - 4
Johannesburg is one of Africa's largest and most vibrant cities. It is the economic capital of Africa and the gateway to Southern Africa. This bustling city offers a wide range of activities, attractions and plenty to do in and around the city including nearby Pretoria. Downtown is a multi-cultural mixture of traditional medicine shops, Chinese restaurants, taxi ranks and ultra-modern skyscrapers. There are excellent museums, art galleries and organised tours of historical and political interest. The shopping is Southern Africa's best and the many restaurants cater for all tastes. The nearby township of Soweto is Johannesburg's most popular tourist attraction.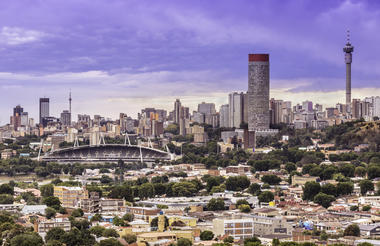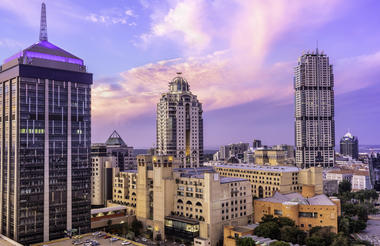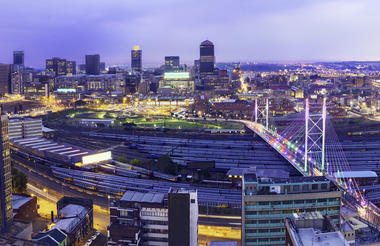 Cape Town
Days 6 - 10
Set at the confluence of the Indian and Atlantic oceans and backed by the iconic Table Mountain, the bustling city of Cape Town presents an alluring combination of drawcards. Incredible powdery white beaches, highly acclaimed wine routes, and astonishingly beautiful mountain trails surround a cosmopolitan hub. This diverse metropolis is filled with superb shops and restaurants, extraordinary heritage monuments, a multitude of entertainment venues, and a spectacular, chic waterfront harbour. Highlights include the Zeitz Museum of Contemporary African Art; Table Mountain's jaw-dropping views; Boulders Beach, where penguins might swim right up to you in the warm Indian ocean waters; the Kirstenbosch Botanical Gardens, where you can walk along a treetop canopy among incredible native flora or watch an open-air concert at the base of the mountain; Robben Island, where visitors can see the cell where Nelson Mandela was imprisoned for 27 years; and many more.