Tanzania
The name Tanzania conjures up images of wildebeest stampeding across vast savannah, rain forests teeming with monkeys and birdlife, and great plains brimming with legions of game. All of these natural wonders and more are on offer in this exceptionally diverse African nation. Visitors typically visit Tanzania to partake in at least one of the four well known Tanzanian tourist experiences: a relaxing seaside vacation on the picturesque island paradise of Zanzibar, an underwater tour of some of the world's most renowned dive sites around the gorgeous Spice Islands, a safari adventure in some of Africa's most impressive game reserves, or a hiking excursion around Mount Kilimanjaro National Park. Whichever of these incredible holidays you choose, you will undoubtedly be welcomed by some fabulously friendly and peaceful inhabitants who, despite being divided into 120 different ethnic groups and cultures, live in harmony with one another and provide some of the most wonderfully exotic local cuisine you could imagine. With all of this diversity on offer, the most difficult part of your Tanzanian holiday experience is likely to be deciding where to go!
Arusha National Park
Days 1 - 3
Situated in northeastern Tanzania, the Arusha National Park is idyllically set against the spectacular backdrop of Mount Kilimanjaro. This 552 square kilometre park is renowned for its remarkable scenery and excellent choice of trekking possibilities. This exceptionally beautiful area is divided into three parts: Mt. Meru, a spectacular volcanic cone; the Ngurdoto Crater, with its lost-world feel; and the multi-hued Momela Lakes. It features a wide range of habitats which provide a home to an array of wildlife and plant life. Commonly spotted species include: Cape buffalo, giraffe, zebra, warthog, monkey, flamingo, lion and elephant.
Central Serengeti
Days 3 - 6
Situated in the heart of Tanzania, the Central Serengeti encompasses the world-famous Seronera Valley which is known for its prime wildlife-viewing opportunities. This picture-perfect landscape is characterised by endless stretches of savannah-covered open plains, interspersed by rocky outcrops of granite, scattered with acacia woodlands and covered in a network of rivers and streams. The Central Serengeti forms part of the great wildebeest and zebra migration and provides an ideal habitat for a variety of wildlife such as giraffe, impala, waterbuck, hippo, elephant, buffalo, lion, leopard, hyena, jackal, serval and much more. Popular activities include: game viewing, cultural tours, horse riding safaris, and hot air ballooning over the spectacularly scenic terrain.
Ngorongoro Region
Days 6 - 7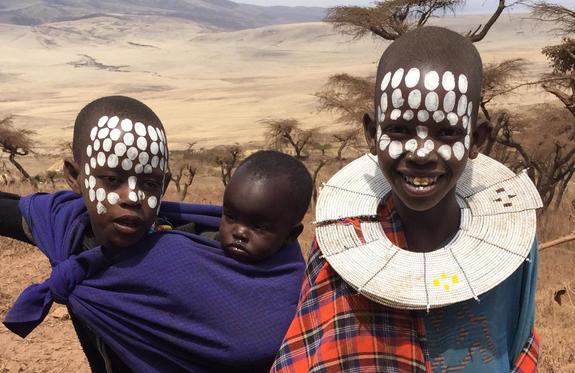 Lake Manyara is in the northern part of the region. It is bordered to the north by the Arusha Region, to the northeast by the Kilimanjaro Region, to the east by the Tanga Region, to the south by the Dodoma Region, to the southwest by the Singida Region, and to the northwest by the Simiyu Region. The highest mountain in the Manyara Region is Mount Hanang.
West Kilimanjaro
Days 8 - 10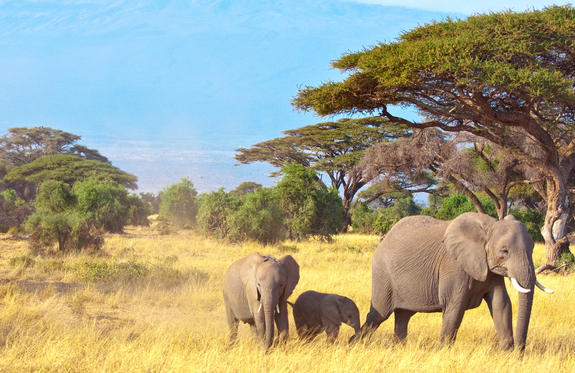 Located to the north of Mount Meru in the northeast of Tanzania North, West Kilimanjaro is a concession area to the west of Mount Kilimanjaro and South of the Kenya's Amboseli National Park. This remote, off-the-beaten-track destination combines Maasai culture and private wildlife game viewing in a spectacularly scenic environment. The area is is remarkably uncrowded and unspoiled as it often overlooked by travellers in the rush to climb Mount Kilimanjaro. Those discerning enough to visit will discover: incredible open and empty stretches of savannah dotted with acacia woodland and wild bush; plenty of wildlife including large numbers of elephant; and a diverse range of activities such as walking safaris, night drives and even horseback safaris.