Thornybush Game Reserve
Days 1 - 3
Thornybush Game Reserve lies just five hours' drive from Johannesburg, near the border with Mozambique, in the beautiful Limpopo Province. Boasting over 12 000 hectares of pristine wilderness, this stunning protected area is characterised by open savannah, woodlands, and shrublands. The park is home to an array of African wildlife, including all of the mighty Big Five (lion, leopard, rhinoceros, elephant, and Cape buffalo) - as well as giraffe, mongoose, zebra, and the rare and endangered Pangolin. Thornybush is also inhabited by over 500 bird species and offers several bird-focused walks and drives. Visitors can enjoy guided safaris (day or night), luxurious spa treatments, and delicious local cuisine in a breathtaking setting.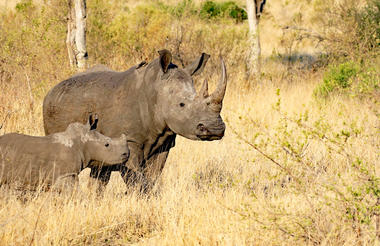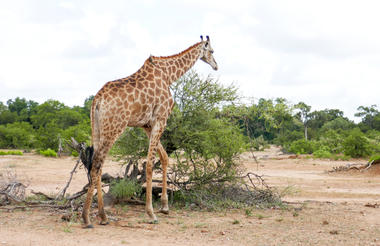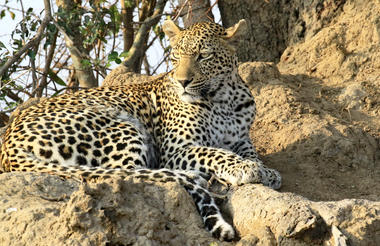 Johannesburg
Days 3 - 4
Johannesburg is one of Africa's largest and most vibrant cities. It is the economic capital of Africa and the gateway to Southern Africa. This bustling city offers a wide range of activities, attractions and plenty to do in and around the city including nearby Pretoria. Downtown is a multi-cultural mixture of traditional medicine shops, Chinese restaurants, taxi ranks and ultra-modern skyscrapers. There are excellent museums, art galleries and organised tours of historical and political interest. The shopping is Southern Africa's best and the many restaurants cater for all tastes. The nearby township of Soweto is Johannesburg's most popular tourist attraction.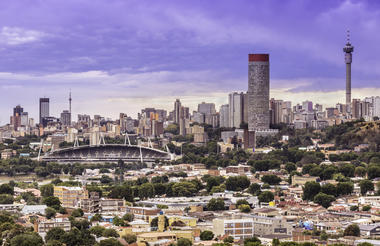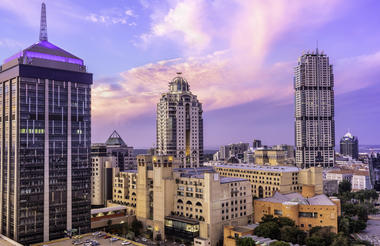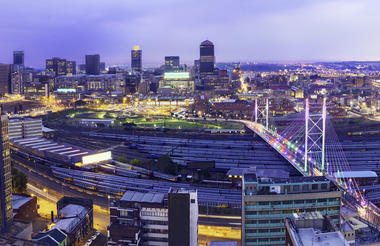 Victoria Falls (Zambia)
Days 7 - 9
Situated along the southern border of Zambia, Victoria Falls is a spectacular sight of awe-inspiring beauty and grandeur on the Zambezi River. It forms the border between Zambia and Zimbabwe and stretches across almost two kilometres into a gorge over one hundred metres below - making it one of the world's widest waterfalls. Dubbed 'The Smoke that Thunders' by locals, this UNESCO World Heritage Site is a popular tourist destination for those visiting Zambia. It is world-renowned for its sheer beauty and offers visitors the opportunity to immerse themselves in spectacular landscapes inhabited by abundant wildlife. Visitors can look forward to a wide range of adventure sports such as kayaking, white water rafting, ziplining, bungee jumping and bridge swinging; and those looking for more relaxation can enjoy a sunset boat cruise, game viewing, or browsing through the vibrant local Livingstone Market.