Mahe Island
Days 1 - 4
Mahe is the largest of the Seychelles islands and encompasses the country's international airport as well as its capital, the surprisingly quiet and peaceful town of Victoria, home to roughly a third of the national population, as well as many good restaurants and entertainment venues. Mahe has a mountainous interior characterised by dense tropical forests and stony outcrops, while its coast is blessed with some 75-odd beautiful beaches. The best known of these is the idyllic, white-sand Beau Vallon, fringed by deep bays that offer excellent swimming, snorkelling and scuba diving.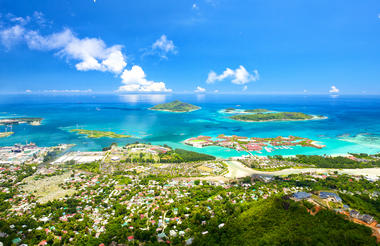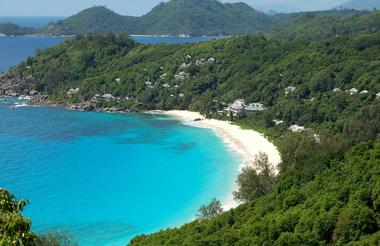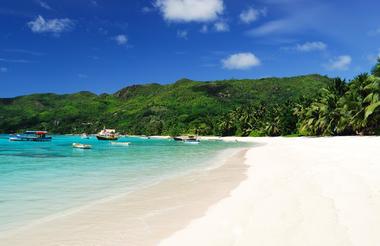 Felicite Island
Days 4 - 8
Resting only four kilometres from La Digue Island in the Seychelles, the small, densely forested island of Felicite serves as an idyllic getaway for those looking to escape the hustle and bustle of big city life. This tiny three-square-kilometre island accommodates only a handful of guests at a time, making it an ideal destination for those seeking the utmost in exclusivity, personalised luxury and privacy. The breathtakingly beautiful island scenery is characterised by lush exotic vegetation, pristine palm-fringed beaches, and the massive black granite boulders for which the island is known. While the mountainous terrain provides an excellent environment for hiking and biking, the crystalline blue waters offer some of the most spectacular snorkelling in the world. Other popular activities include tennis, sailing, fishing, table tennis and day trips to the neighbouring islands of Coco, Praslin and La Digue.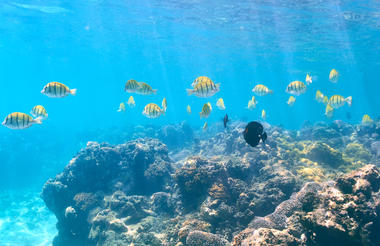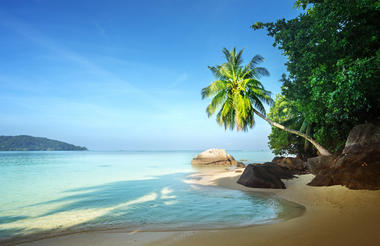 North Island
Days 8 - 11
This exquisite, privately owned Seychelles island is home to an eco-friendly lodge offering 11 luxurious villas, all situated a few metres from the ocean's edge. Around the lodge – which was voted 'Number one in the World - Best of the Best' in the 2006 Conde Nast Traveller Readers Awards – granite promontories dense with palm forests rise above fine-sand beaches, and calm aquamarine bays, where coral reefs thriving with marine life make for phenomenal snorkelling and diving. The focus on conservation means that visitors to North Island will be treated to sights of rare and endangered Seychelles flora and fauna, with a number of species reintroduced to the island in recent years.