Madikwe Game Reserve
Days 1 - 4
Bordering Botswana in South Africa's North West Province, the lesser-known Madikwe Game Reserve is the fifth-largest reserve in South Africa. It is home to a wild dog reserve and is home to abundant wildlife including the world-renowned Big Five and over 300 bird species such as vulture, ostrich and the large kori bustard. The landscape is characterised by vast grasslands, woodlands, and the rugged Tshwene Tshwene hills sheltering a host of wildlife. Visitors can look forward to sunset drinks overlooking the Madikwe Dam, ample game viewing opportunities and a variety of accommodation options ranging from community lodges to luxury safari lodges in a malaria-free zone.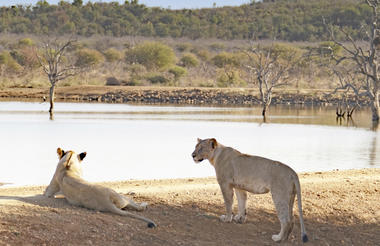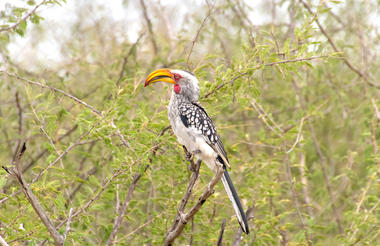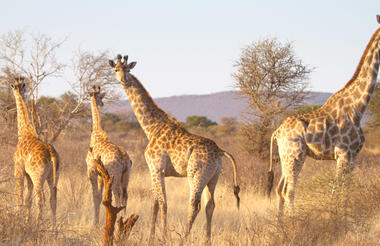 Sabi Sand Private Game Reserve
Days 4 - 7
Adjacent to the Kruger National Park, the Sabi Sand Private Game Reserve is a private premier viewing destination. It was the first-ever private nature reserve established in South Africa. The landscape features 65 000 hectares of savannah-covered land interspersed with watering holes, dry river beds, Lowveld woodlands, and the perennial Sabi and Sand rivers. This spectacular reserve offers exceptional game viewing opportunities with frequent sightings of the renowned Big Five as well as cheetah, zebra, giraffe, and a variety of antelope. Visitors can enjoy excellent wildlife viewing, dining under the stars, guided bush walks and enjoying a stay in some of South Africa's most luxurious safari lodges.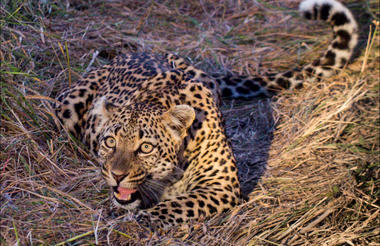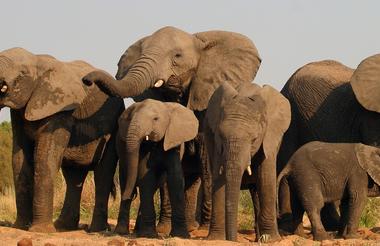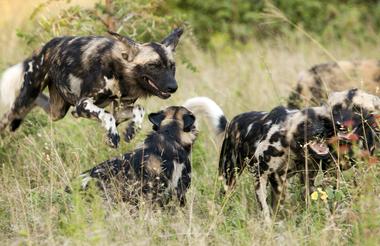 Timbavati Private Nature Reserve
Days 7 - 10
Located in the Mpumalanga Province, the Timbavati Private Nature Reserve shares a fenceless border with the world-renowned Kruger National Park. This magnificent 60 000 hectare reserve is best known for its two very rare white lions discovered here in the 1970s, which gave this destination its name. Meaning 'the place where something sacred came down to earth from the heavens', the park lives up to the hype with its enthralling African savannah, abundant wildlife, and friendly people. Visitors have the opportunity to see 40 mammal species, 360 bird species and the famous Big Five (lion, leopard, rhinoceros, elephant, and Cape buffalo). Enjoy a wide array of activities including daytime safaris, guided night game drives, bush walks, and excellent bird watching.