Trip Summary
The Cape Flats consists of vast number of townships where a vibrant mix of Cape Coloured, Muslim and African people live. Historically these are families who were removed from their homes closer to Cape Town, during the Apartheid era and have since developed new communities. These communities work hard to keep their traditions alive and they enjoy sharing their culture. The homes in these communities are small, with large families who all work together to make up for the often poor service they receive from official authorities. This spirit of self-reliance has made these communities independent, hardworking and proud. Many local musicians, have made songs about life in the Cape Flats and what it was like growing up as part of these communities.
The food in the Cape Flats mirrors the mix of people. Expect dishes like a Gatsby, a style of a deli sandwich, very long rolls are cut open lengthwise and stuffed, normally with hot chips (French fries) but a variety of fillings can be used like polony, steak, cheese and even egg! Meals are hearty and are meant to be shared so expect a pleasant lunch or evening, getting to know about your host's daily lives.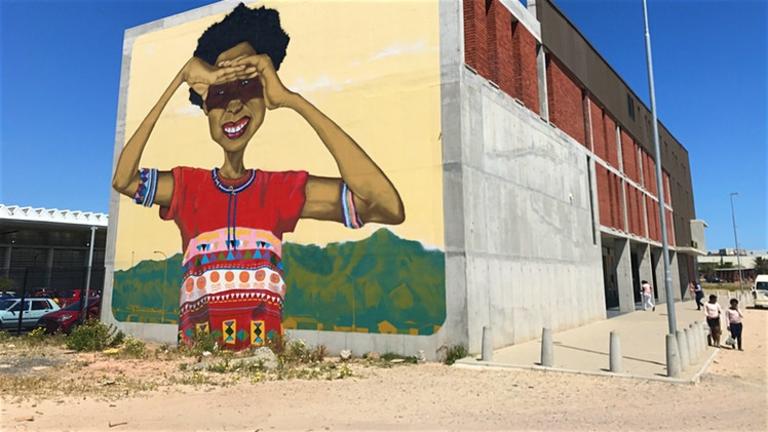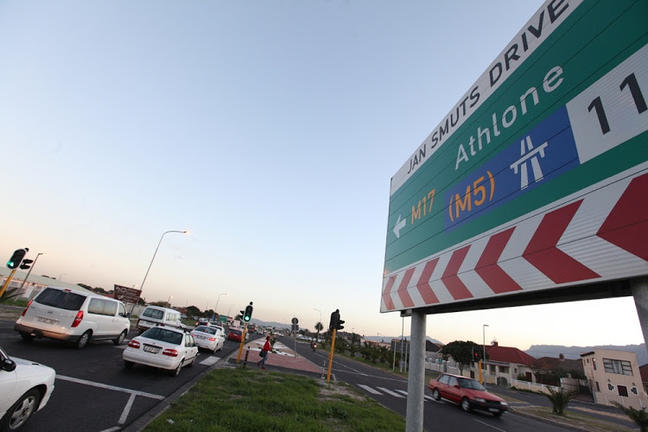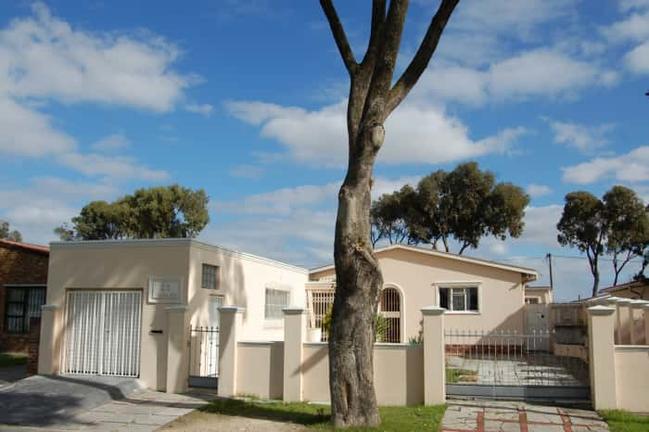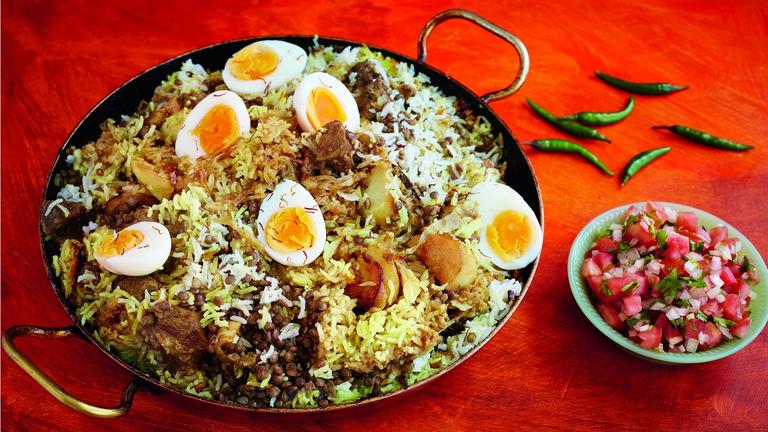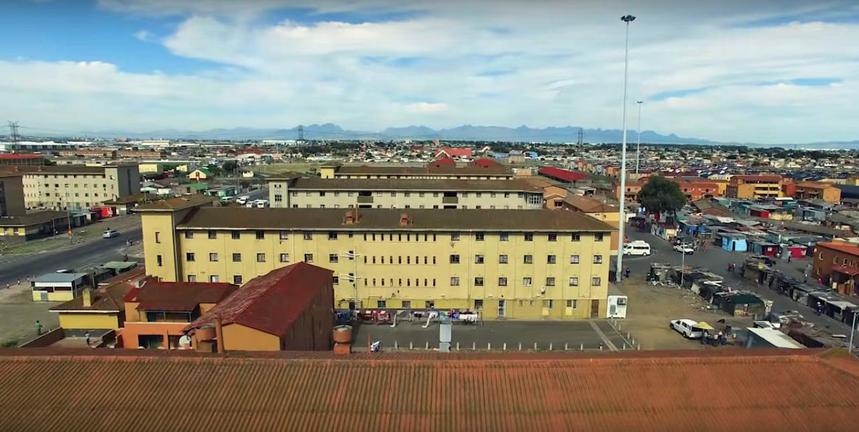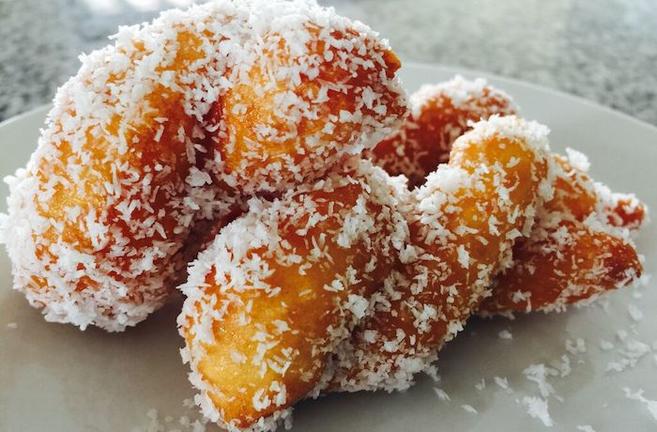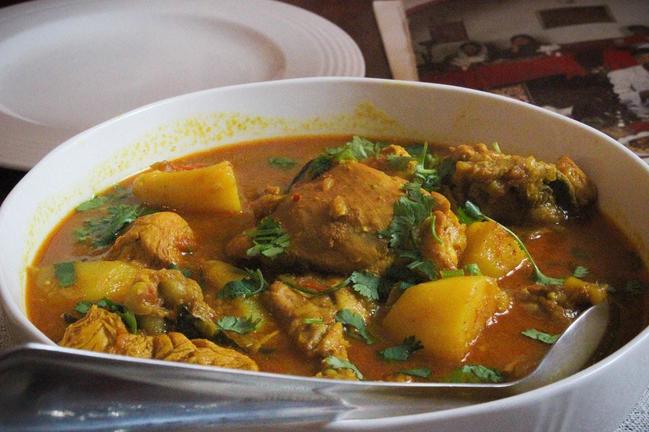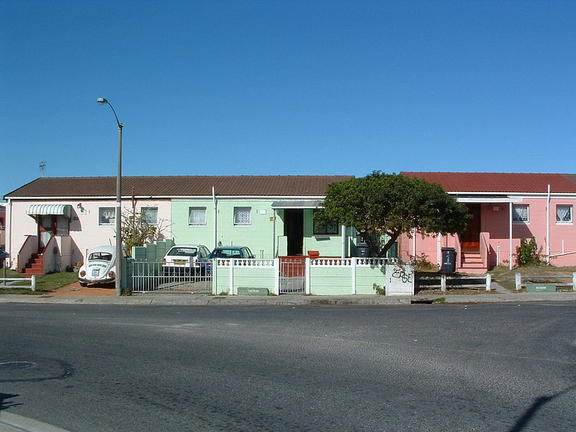 These are some of the typical dishes and foods you can expect to enjoy in the Cape Flats:
Gatsby - The dish is similar to a deli sandwich, very long rolls are cut open lengthwise and stuffed, normally with hot chips (French fries) but a variety of additional fillings can also be used like polony, steak, cheese and even egg.

Bunny Chow - A hollowed out half loaf of bread stuffed with curry, enjoyed for lunch or dinner. Your curry could include anything from chicken to meat or mince.

Vetkoek - a traditional Afrikaner fried dough bread. It is either served filled with cooked mince or with syrup, honey, or jam.

Dry fish – Cleaned fish that has been dried out.

Pickled fish – Fried fish with lots of onions and sauce usually eaten with hot cross buns at Easter time.

Braai bread – Made with onion and tomato, sometimes with cheese as well, grilled over the fire like a braai/barbecue.

Cauliflower bredie – Mutton or lamb pieces cooked with fresh cauliflower, served with white rice.

Snoek – Braai'ed/barbecued in apricot jam.

Tomato bredie – Meat cooked in tomato paste, served with white rice.

Ouma-onder-die-kombersie – Mince balls wrapped in cabbage in a brown stew, with some chutney.

Smoortjie – Viennas or polony fried in onions and tomato with some spices and sauce.

Peppermint fridge tart – A mix of biscuit, caramel, cream and peppermint chocolate layered on one another in a bowl.

Mulva Pudding - a sweet spongy apricot pudding of Dutch origin. This wintertime treat contains apricot jam and has a spongy caramelised texture. A cream sauce is then poured over the dish while it is hot. It is best served hot with custard and/or ice-cream.

Melktart - Also known as milk tart - is a milk-based tart or dessert. Melktert is a favourite amongst South Africans, especially during tea time. It consists of a sweet pastry crust containing a creamy filling, which is made of milk, flour, sugar and eggs.

Koeksisters – There are two types of koeksisters, the traditional ones are the twiste pastries, deep fried and sweetened. Then there are the Cape Malay koesisters that are round, fried and sweetened with coconut shavings over them.

Hertzoggies – A flower shaped biscuit with half jam and the other half coconut.

Sago pudding – A mixture of sago, egg, milk, sugar vanilla essence and cinnamon baked in the oven.

Trifle – A mix of jelly, custard, sponge cake and peaches layered on top of each other with cream at the top.
Tour Information
Duration: 4 hours (on average)
Departure Time: 18.30
Return Time: 22.30
Additional Information
If you are interested in booking please send us an email so we can send you a short form to complete which will help us to pair you with the host family most suited to you.
Hosted guests are asked to please remember the following:
If you are being hosted by a Muslim, Cape Malay or certain Indian and Christian families, there will be no alcohol served.
Many hosts may not allow smoking on their premises.
Menus will be discussed and prearranged for guests with strict dietary requirements.
Remember that you are there for the experience and to engage with locals.
Minimum 2 people to book
Maximum 6 people (more on special request)
Price
R180 per person for 2 courses
R220 per person for 3 courses
Includes:
2 or 3-course traditional meal prepared in a local home
A soft drink, glass of wine or beer
A true South African cultural experience
Excludes:
Transport/transfers to and from the home - can be arranged at an additional cost
Additional drinks - you are welcome to take along your own preferred beverages