Trip Summary
The Bo Kaap is one of Cape Town's most popular tourist destinations and Instagram-worthy stops. This colourful and historically important neighbourhood is home to a large Cape Malay and Muslim community. The area is best known for its many Mosques, strong sense of community and brightly painted homes. Visitors are often taken by surprise by how striking it the homes in this area are.
These homes offer an incredible backdrop for one of the city's most festive events, The Kaapse Klopse. This is a minstrel festival that takes place annually on 2 January and it is also referred to as Tweede Nuwe jaar. Parades of brightly coloured performers march through the streets, playing an array of musical instruments. The community takes great pride in this festival and come together with communities from other parts of Cape Town too.
Food here is also a source of pride for families in Bo Kaap. Cape Malay dishes are renowned for their spicey-sweet combinations. Dishes like Bobotie, a meatloaf with raisins and baked egg on top, and is often served with yellow rice, banana slices, and chutney. The combination of Indian / Muslim / Cape Malay creates a very unique culture of food.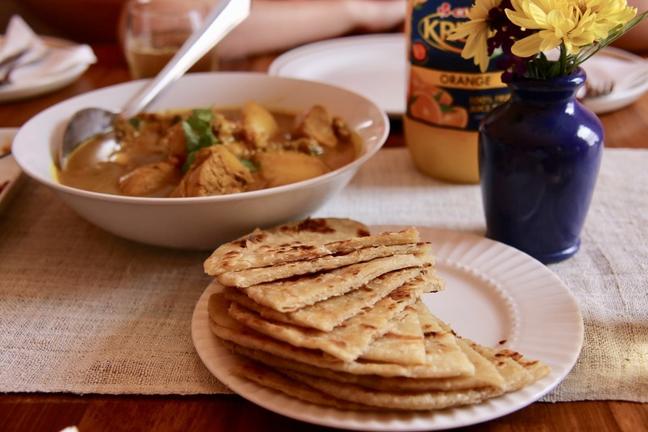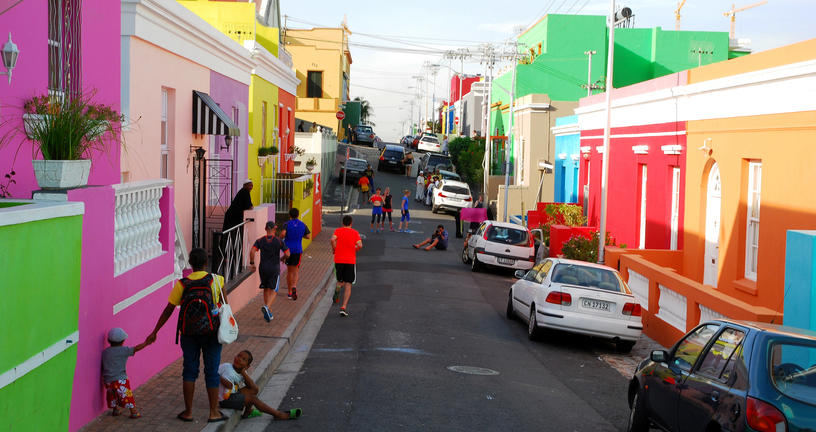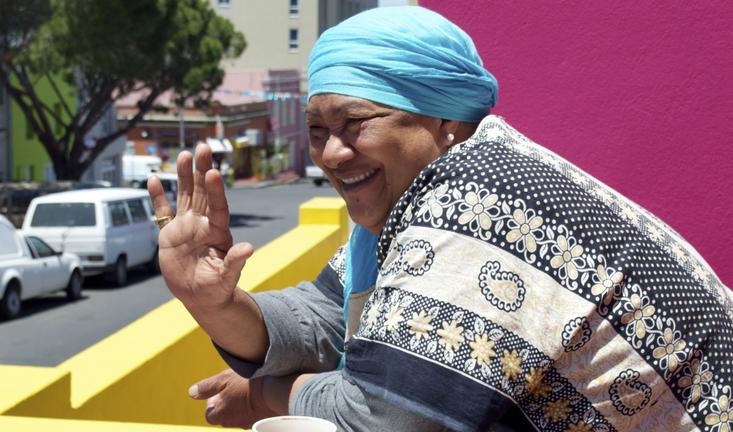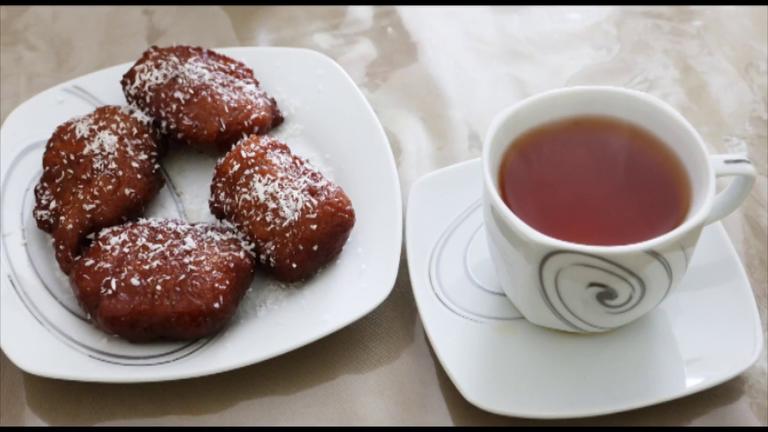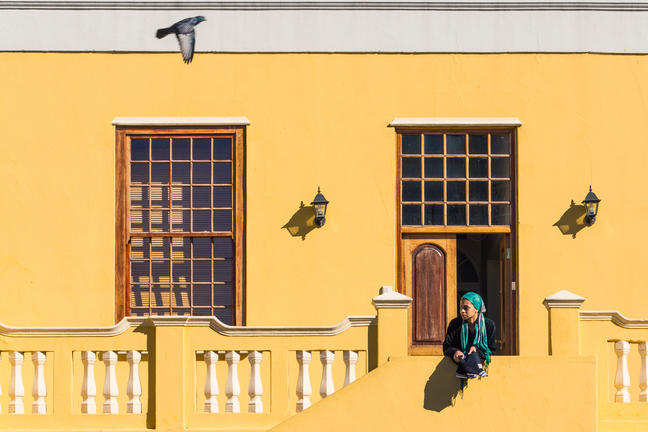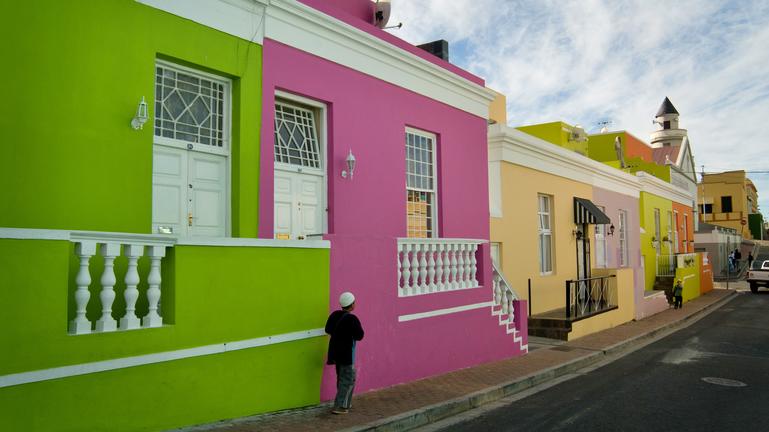 These are some of the typical dishes and foods you can expect to enjoy in the Bo Kaap:
Samoosas/Samosa - spicy savoury in a triangular-shaped. Its pastry is filled with delicious vegetarian fillings or spicy meat that are deep-fried.

Dhaltjies - tasty ball-shaped snacks made with chickpea flour, spinach, onion and turmeric. Ball-shaped pieces of dough are then deep fried in hot oil and can be eaten as is or dipped in chutney or sweet chili sauce.

Half-moons - semi-circle crispy eats made from cake flour, butter and breadcrumbs and are filled with meat, chicken or veggies.

Sosaties/Kebabs – Kebabs are grilled, marinated meat or chicken on a skewer. It can be made over a fire or roasted in the oven.

Bobotie - Meatloaf with raisins and baked egg on top, and is often served with yellow rice, banana slices, and chutney.

Rotis (a form of bread) – Curry or stew is put on top of the roti and rolled so that it is closed.

Briyani – Made with lots of rice, usually meat or chicken is added into the rice.

Mulva Pudding - a sweet spongy apricot pudding of Dutch origin. This wintertime treat contains apricot jam and has a spongy caramelised texture. A cream sauce is then poured over the dish while it is hot. It is best served hot with custard and/or ice-cream.

Melktart - Also known as milk tart - is a milk-based tart or dessert. Melktert is a favourite amongst South Africans, especially during tea time. It consists of a sweet pastry crust containing a creamy filling, which is made of milk, flour, sugar and eggs.

Koesisters – the Cape Malay koesisters are round, fried and sweetened with coconut shavings over them.

Hertzoggies – A flower shaped biscuit with half jam and the other half coconut.

Boeber - a traditional sweet milk drink made with vermicelli, sago and sugar and is flavored with cardamom, cinnamon and rose water.

Falooda — a sweet rose flavored milkshake topped with ice-cream and softened basil seeds.
Tour Information
Duration: 4 hours (on average)
Departure Time: 18.30
Return Time: 22.30
Additional Information
If you are interested in booking please send us an email so we can send you a short form to complete which will help us to pair you with the host family most suited to you.
Hosted guests are asked to please remember the following:
If you are being hosted by a Muslim, Cape Malay or certain Indian and Christian families, there will be no alcohol served.
Many hosts may not allow smoking on their premises.
Menus will be discussed and prearranged for guests with strict dietary requirements.
Remember that you are there for the experience and to engage with locals.
Minimum 2 people to book
Maximum 6 people (more on special request)
Price
R180 per person for 2 courses
R220 per person for 3 courses
Includes:
2 or 3-course traditional meal prepared in a local home
A soft drink or homemade beverage
A true South African cultural experience
Excludes:
Transport/transfers to and from the home - can be arranged at an additional cost
Additional drinks - you are welcome to take along your own preferred beverages (excluding alcohol)