COVID-19: ACTIVITIES & SERVICES
Trip Summary
Flying Fox: Imagine taking a running jump into thin air over the chasm, soaring horizontally through the air over the turmoil of the Zambezi below. The gorge at this point is 200 meters wide and 120 meters deep.
Zip Line: This is the longest Zip Line ride in the world. Imagine the adrenalin rush traveling a speed of 106 kms hurtling 425 m across the gorge, while suspended 120 m above the breath-taking beauty of the Zambezi water below! As the river zigzags down the Batoka Gorges, the cable is suspended across from one side to the other. For this activity you are harnessed and attached to a pulley, then launched over the edge picking up speed as you descend over the water and reaching a speed of 106 km an hour.
Gorge Swing: Leap into the wide-open air as you plunge into the mouth of the Batoka gorge, Victoria Falls. Scream as you break free of the fear and trepidation you felt before you threw yourself off the platform. Zero Gravity! Imagine swinging in a child's swing in the playground…now imagine a giant swing 95 m long and 120 m high above water…now imagine a 70 m free fall before you begin swinging. Stop imagining and come and try it out! The high wire is suspended across the gorge at a point where the width is 316 m and 120 m deep. A harness is attached to the jumper and then the jumping ropes, the other end of which is pivoted to the middle of the cable. The jumper leaps off the edge of the gorge, free falling about 70 m before going into a 95 m long pendulum-type swing.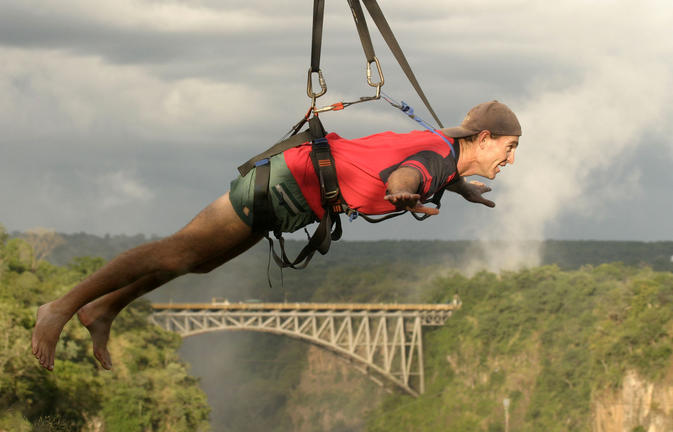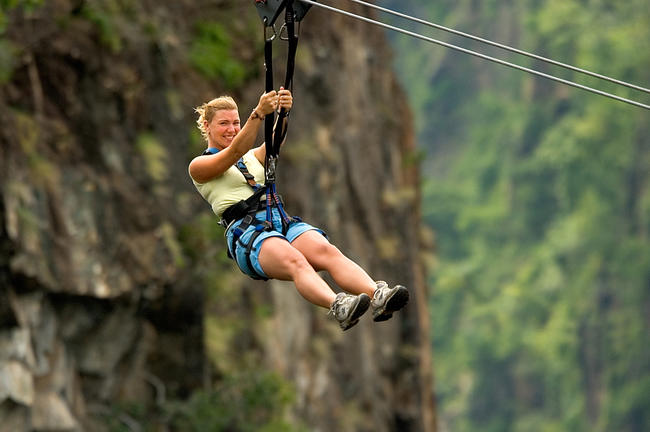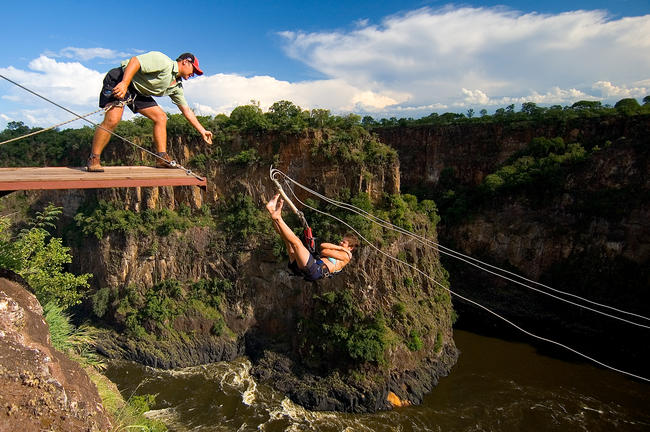 Tour Information
Languages: English
Group Size: Minimum 02 guests
Departures: Victoria Falls town hotels
Returns: Victoria Falls town hotels
Price
2022 RACK RATES:
USD 153.00 per person (Minimum 02 guests)
Includes:
Transfers from Victoria Falls town hotels, activity ticket