Trip Summary
Explore the gorgeous and charismatic Bo-Kaap area, guided by a member of the community with a wealth of knowledge and experience to share with you. Learn about the rich history and culture of this area and the Cape Malay people. Visit a spice wholesaler and learn some trade secrets about choosing the best ingredients, before enjoying a delicious Cape Malay lunch.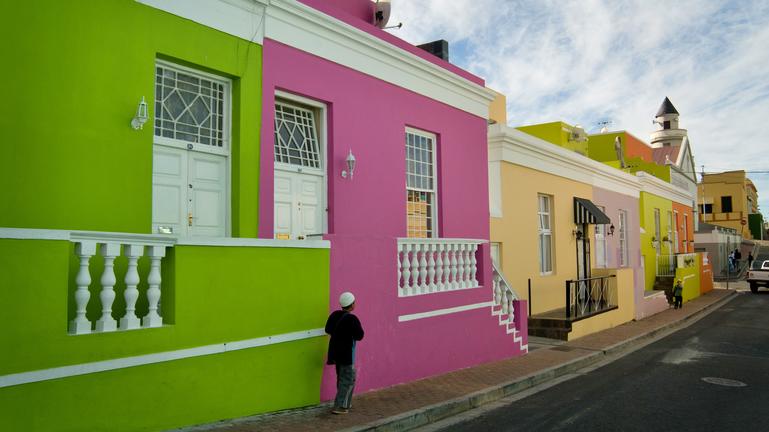 Highlights
•Experience an intimate cultural journey guided by a member of the Bo-Kaap community.
•Savour the heady aromas of a spice wholesaler and taste gourmet food.
•Explore the rich history and culture of the area and its Cape Malay people.
Meet your guide at the Bo-Kaap museum for a unique insight into the origins and history of the Cape Malay people.
Across the street from the museum is the bustling spice wholesaler, where you will learn about the origins of the spices and how they are used in Cape Malay cuisine. Stroll along the cobbled streets of the Bo-Kaap and learn about the colourful nature and architecture of the locals, en route to a home to experience a truly warm Cape Malay welcome.
Experience first-hand how to fold samoosas during a demonstration of the preparation of this traditional cuisine. Once you've mastered the art, sit down to enjoy the feast that you have created.
Tour Information
Tour Code: FW06
Duration: 4h00
Languages: English
Group Size: 1/13 (min/max)
Departures: From Hotel
Departure Time: 10h00
Returns: To Hotel
Return Time: 14h00
Additional Information
OTHER TOURS THAT INCORPORATE COOKING ARE THE CAPE MALAY CULTURAL EXPERIENCE AND THE LANGA COOKING EXPERIENCE.OTHER TOURS THAT INCORPORATE CULTURE ARE THE LANGA COOKING EXPERIENCE; CULTURAL ROBBEN ISLAND & NEW HOPE TOWNSHIP; CULTURAL TOWNSHIP & CRAFT; JEWISH CULTURE & TABLE MOUNTAIN AND WEST COAST & SAN CULTURAL.
Price
Includes:
Entrance fees for Bo-Kaap museum, cooking demonstration and lunch with bottled water and soft drinks.
Excludes:
Personal Shopping and Gratuities