Trip Summary
Swimming with Whale Sharks in the Bay of La Paz
Well – is it a whale or is it a shark? Hint: whales are mammals, sharks are fish and the whale shark gets its moniker from being the largest fish on the planet. That is, at up to 59 feet and 15 tons it is definitely a whale of a shark! And while your mother probably told you to stay away from sharks, these gentle giants are only interested in plankton – all human flesh is safe! In fact, even though they have thousands of teeth in hundreds of rows in their enormous mouths (imagine armed shark mouths 4 to 5 feet wide), they can neither bite nor chew. That's right, they are happy to forego all human body parts in favor of plankton, krill and small fish.
Reaching such huge proportions requires an immense amount of energy, which the whale shark gets by consuming huge volumes of plankton-rich water, then straining it out through its gills. To get the food it needs it is not unusual for a whale shark to filter 400,000 gallons of water an hour. To conserve this hard-won strength – and continue eating – whale sharks tend to do a lot of hanging about in the water, or, if moving, doing so at a very slow pace. This lollygagging is what makes it possible for non-bait types like humans to jump in and swim alongside them for a bit. Of course, when they want to put on the speed they certainly can so when a whale shark tires of your company all you will see is a swishing tail receding into the distance.
Swimming with whale sharks in the Bay of La Paz is a tightly regulated program designed to both protect the sharks and to enhance the human experience of enjoying these magnificent beings in their home environment.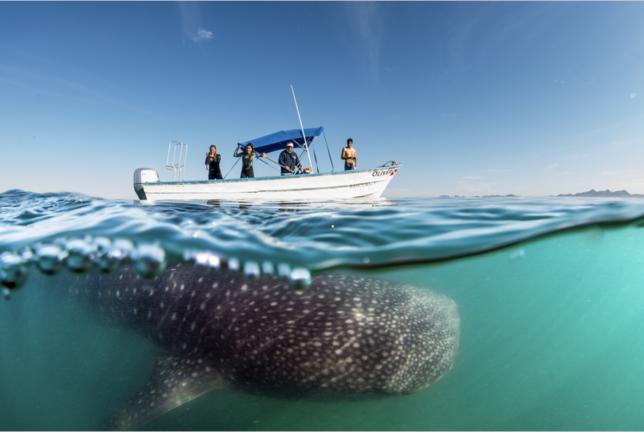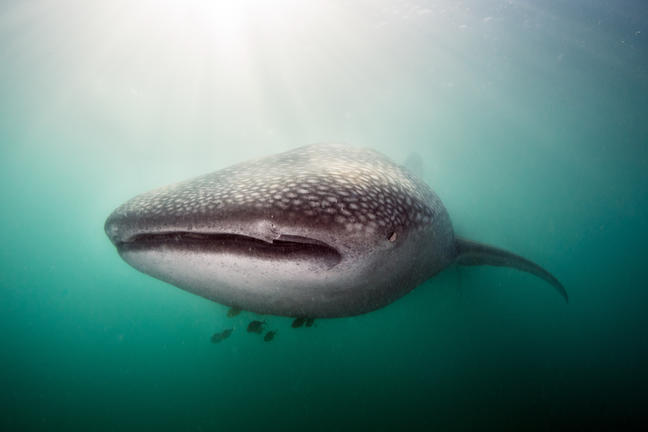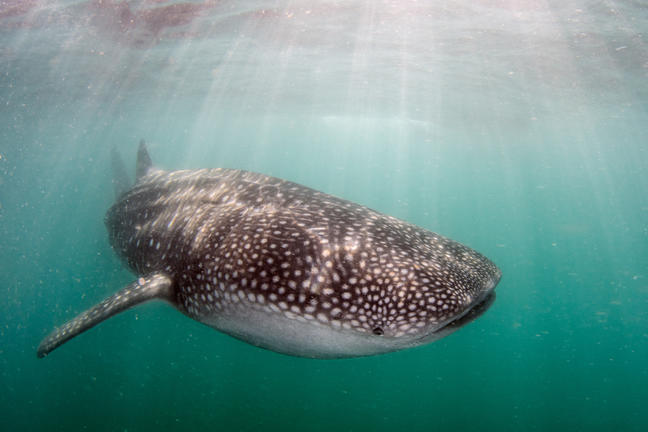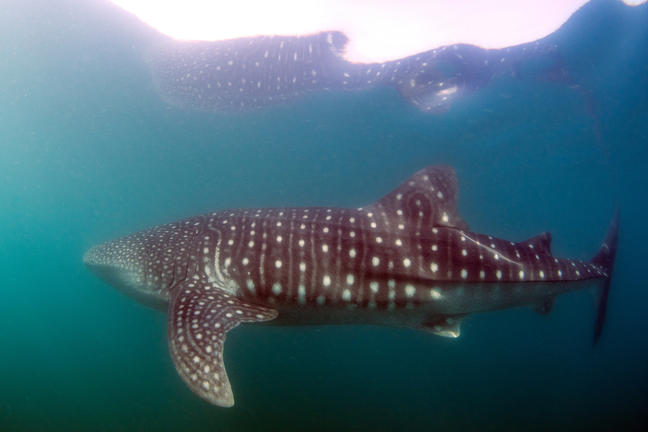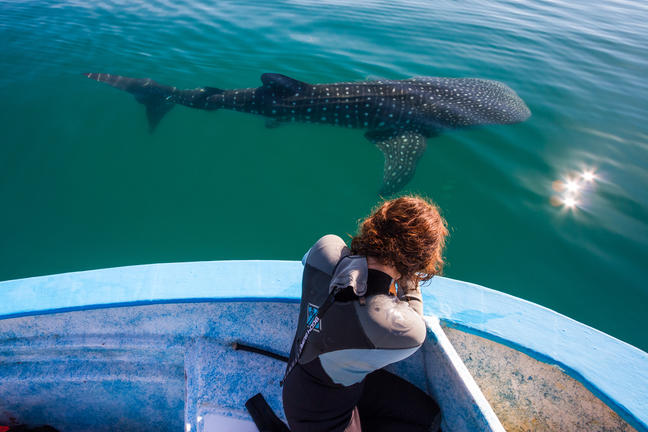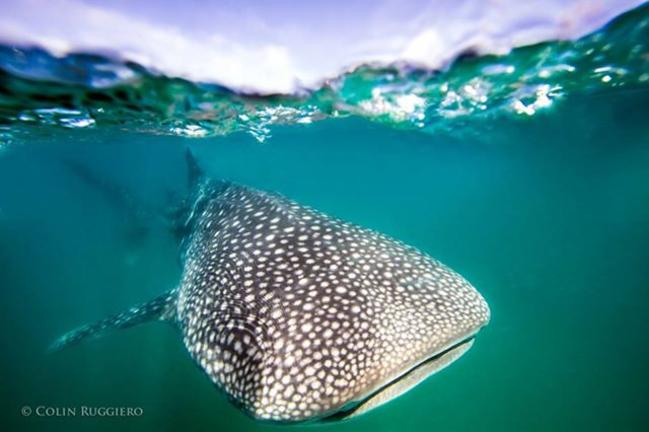 Tour Information
Languages: English, Spanish
Departures: Todos Santos Hotels
Departure Time: 7:00 AM
Returns: Todos Santos Hotels
Return Time: 1:30 PM
Additional Information
Guests should wear/bring:
Swim suit
Reef-friendly sunblock
Beach towel
Beach shoes
Hat
Sunglasses
Dry clothes for return drive
Price
2-3 people: $185/person
4 or more people: $165/person
Includes:
Roundtrip Todos Santos/La Paz transportation
Bilingual naturalist guide who is a certified Wilderness First Responder, NOM-9 graduate and Leave No Trace certified
Boat/captain/snorkeling gear
Drinks on boat
Excludes: