Trip Summary
It's a truly awe-inspiring experience – the sight, the sound, the smell; the humbling feeling that here indeed is Nature's Supreme Masterpiece. No photograph can begin to depict the reality…and nothing prepares you for your first sight. The Victoria Falls is at its fullest waterflow from March to July each year. You will be collected at your Victoria Falls hotel, and transferred to the entrance gate to the National Park. You will be accompanied through the Rainforest by a qualified guide, who will give a brief history of the Falls themselves as well as detailing the flora, fauna, bird & wildlife and other points of interest. Your guide will also be happy to assist with photographs whilst visiting this most spectacular of waterfalls. Raincoats are provided when needed. At high water level, even when wearing raincoats, you will get drenched so please protect your valuable camera equipment in watertight bags.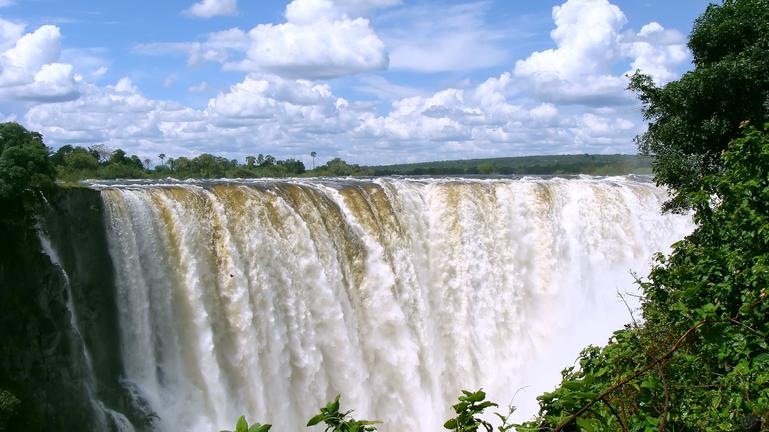 Tour Information
Duration: 2-3 hours
Languages: English
Group Size: Minimum 02 guests
Departures: Victoria Falls town hotels
Returns: Victoria Falls town hotels
Additional Information
Transfers from Victoria Falls town hotels
Price
2022 RACK RATES:
USD 68.00 per person (Minimum 02 guests)
Includes:
Transfers from Victoria Falls town hotels, entrance fees & park fees, guiding.