Trip Summary
Explore the historic prison (and now World Heritage Site) of Robben Island, where Nelson Mandela was incarcerated- along with countless other convicts, slaves, exiles, lepers and other political prisoners in the prison's 450 year history. View the beautiful city of Cape Town and its famous mountain from a new perspective.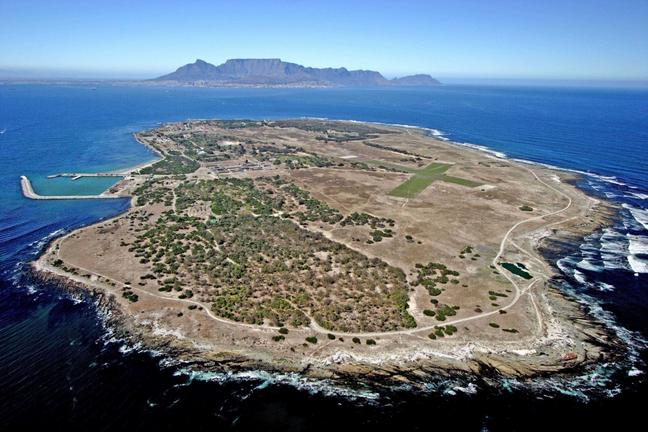 Highlights
•Visit the historic prison of Robben Island, which for some 450 years incarcerated convicts, slaves, exiled Eastern princes, lepers, the insane and political prisoners including Nelson Mandela.
•Absorb the rich history and culture of the prison, now a World Heritage Site.
•Travel around the island, with breath-taking views of across the bay.
Depart from Cape Town's Victoria & Alfred Waterfront by ferry for a scenic 25-minute trip across Table Bay to Robben Island (also called Seal Island).
This World Heritage Site, which is one of South Africa's most revered national monuments, was once a prison. Among its more famous inmates was the 19th-century tribal chief, Makana, who lost his life attempting to escape by boat across the Bay, and South Africa's first democratically elected president, Nelson Mandela. He spent two decades of his life on the island, along with some 3 000 other political detainees, many of whom were icons of the resistance and became leaders of the new South Africa.
This stirring tour is led by experienced island guides (some of whom were once inmates) and includes a visit to the Prison Block and the infamous Limestone Quarry, where prisoners toiled, as well as a drive around the island.
Guide will organize and facilitate alternate touring should the tour be cancelled due to weather.
Tour Information
Tour Code: FH04
Duration: 4 hours
Languages: English, German, French, Italian, Portuguese, Spanish
Group Size: Max 13
Departures: Hotel
Departure Time: 09h00/13h00
Returns: Hotel
Return Time: 13h00/17h00
Additional Information
THERE ARE SEVERAL WAYS TO EXPERIENCE ROBBEN ISLAND: ACCOMPANIED (YOUR DRIVER/GUIDE TRAVELS WITH YOU); UNACCOMPANIED (YOUR DRIVER/GUIDE DROPS YOU OFF AT THE FERRY AND COLLECTS YOU AFTERWARDS); PRIVATE TOUR (YOU HAVE A PRIVATE GUIDE AND VEHCILE ON THE ISLAND, THIS CAN BE ACCOMPANIED OR UNACCOMPANIED).
Price
Includes:
Private return transfers to/from Robben Island ferry, Bottled Water, Robben Island Tickets (scheduled basis), Wilderness Touring guide accompanies guests to the island. (Robben Island Entrance Fee subject to change).
Excludes:
Personal shopping, gratuities and lunch.