Trip Summary
Enjoy a three night escape to the beautiful Spier Hotel, situated on Spier Wine Estate which offers a wide range of dining options and activities. Includes a chocolate and wine pairing for the adults and a fruit juice tasting for the kids plus a complimentary bottle of wine on arrival.
Walk, wander, wine, dine and get into the rhythm of farm life at Spier, one of the oldest wine farms in the country. Village-style buildings, lush green lawns and spacious rooms situated next to the calming Eerste River are the defining characteristics of the 4 star Spier Hotel. Rooms are clustered around six courtyards, with each courtyard boasting its own swimming pool. The design is reminiscent of the Bo-Kaap or Mediterranean villages where pedestrians have right of way. With so much to see and do on the estate and so many different dining options, you will find little need to go anywhere else during your three night stay here. Smooth out the creases and knead out the knots at the hotel spa which offers a full programme of skin, body and massage treatments on the menu, leaving you feeling revived and refreshed.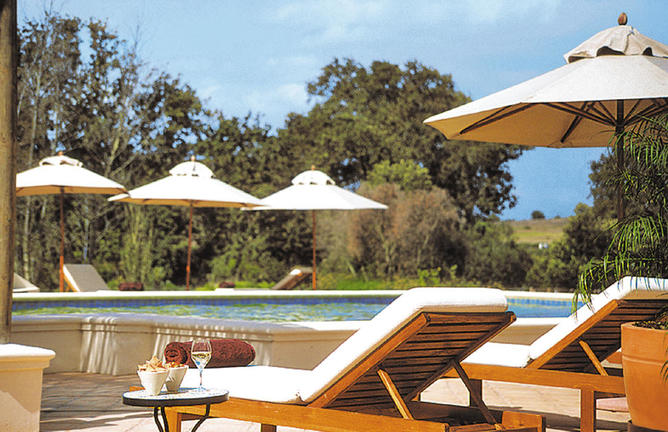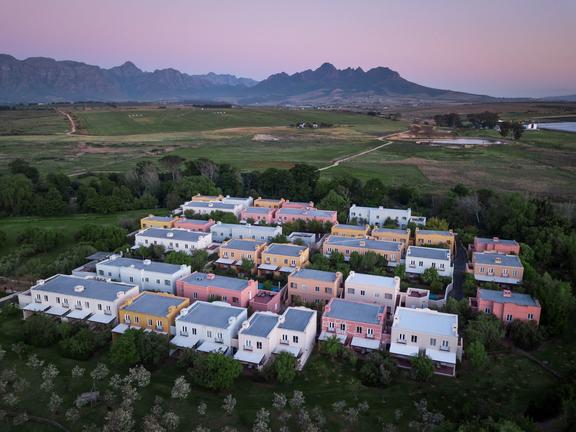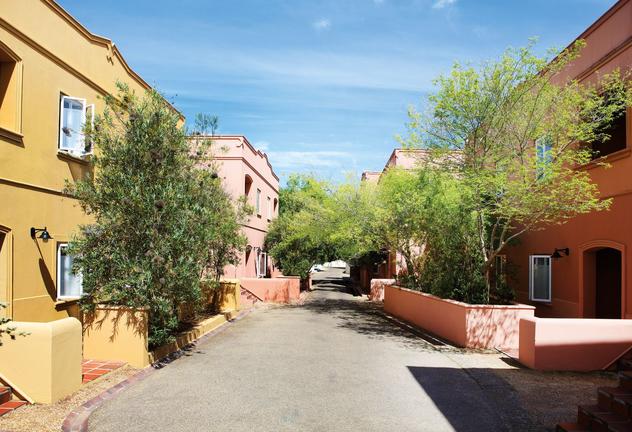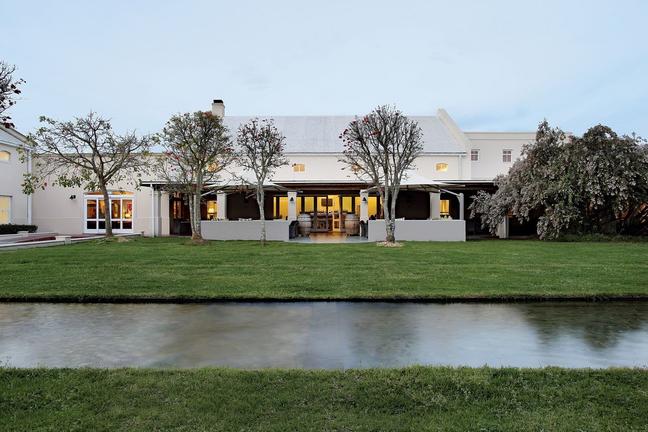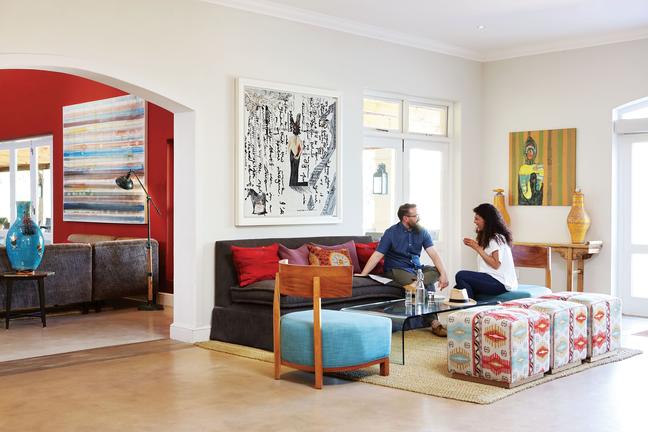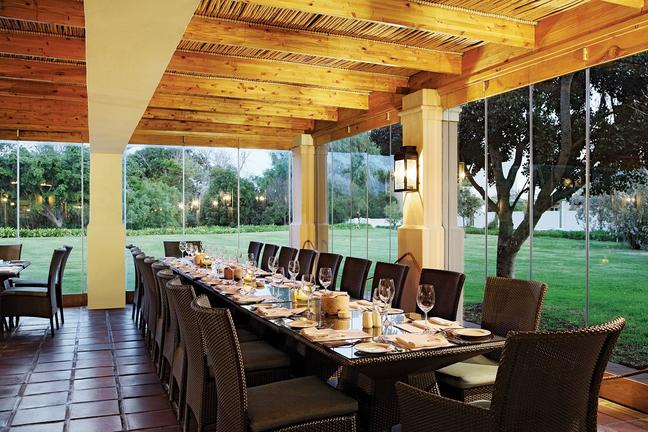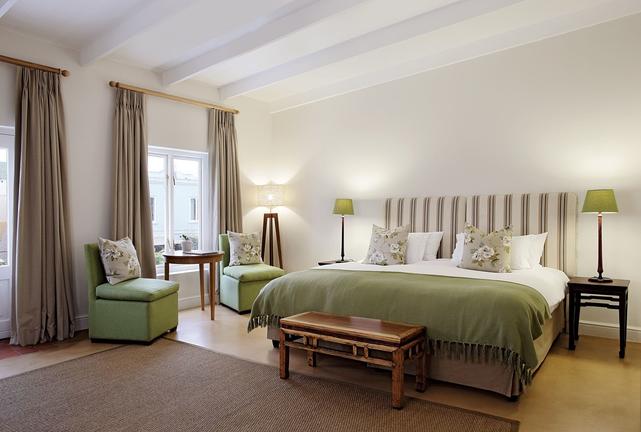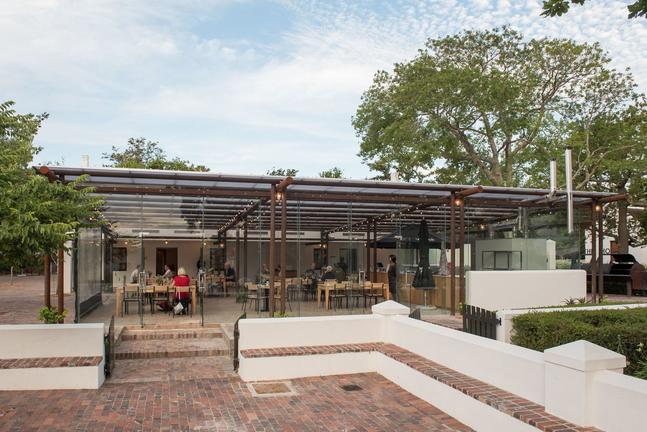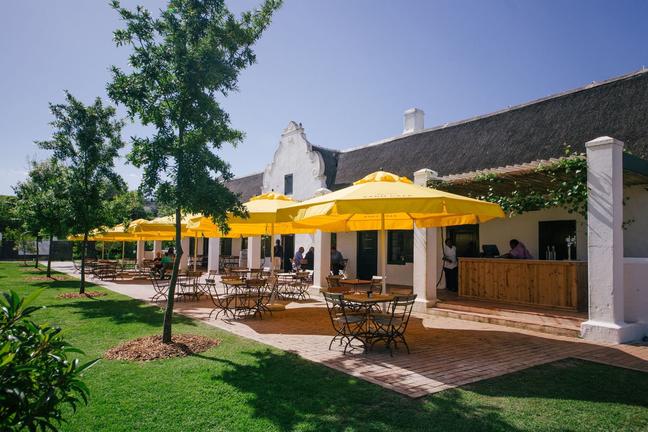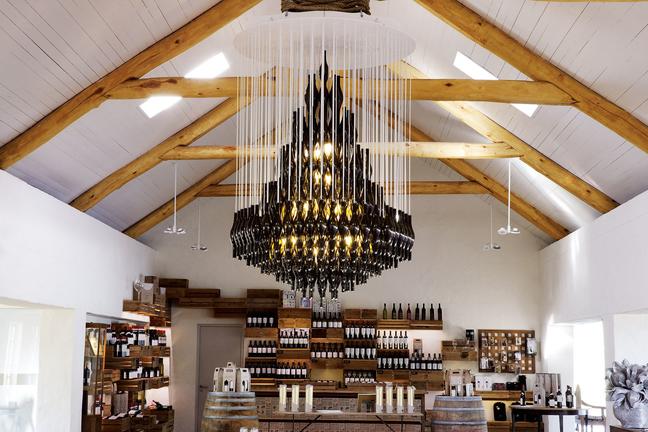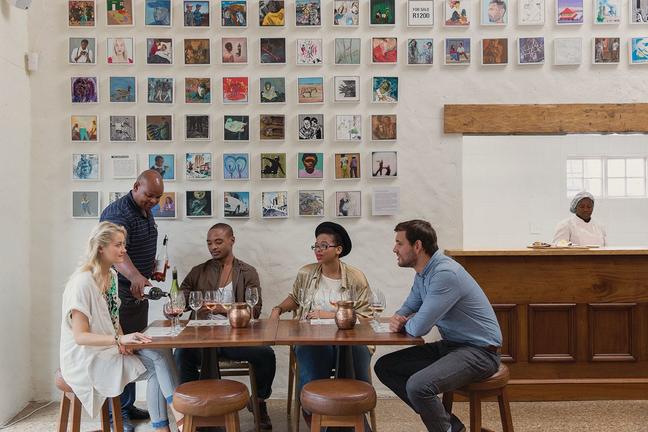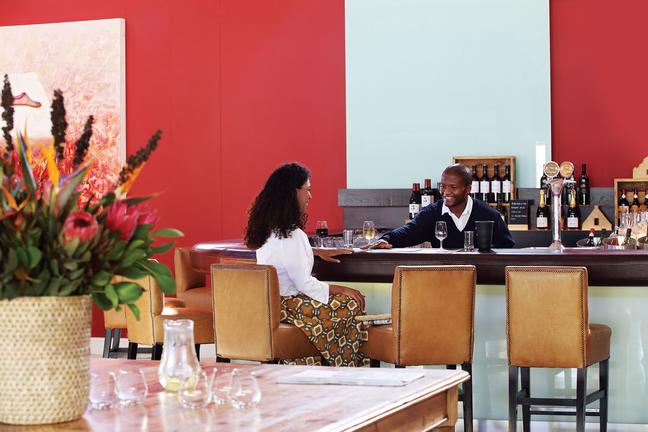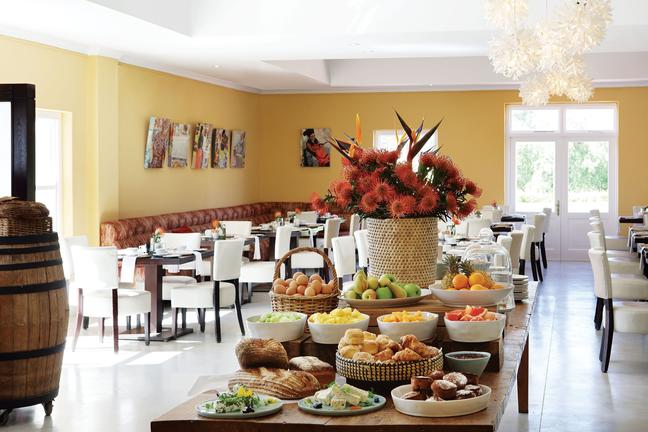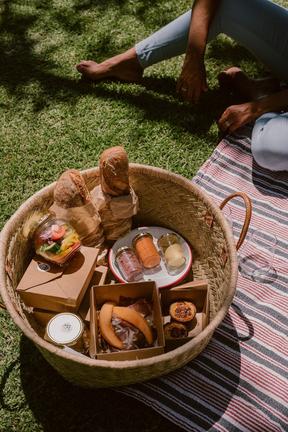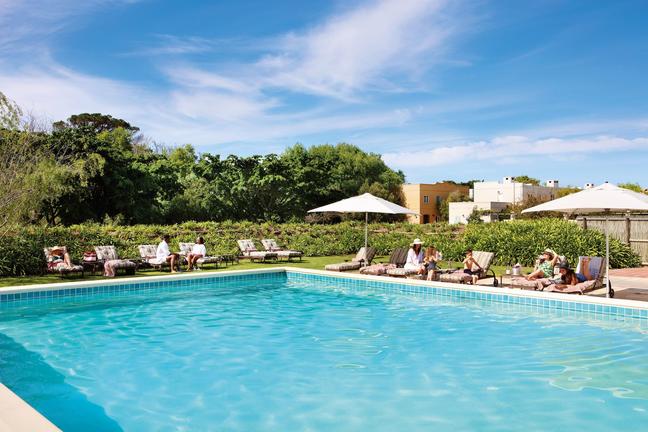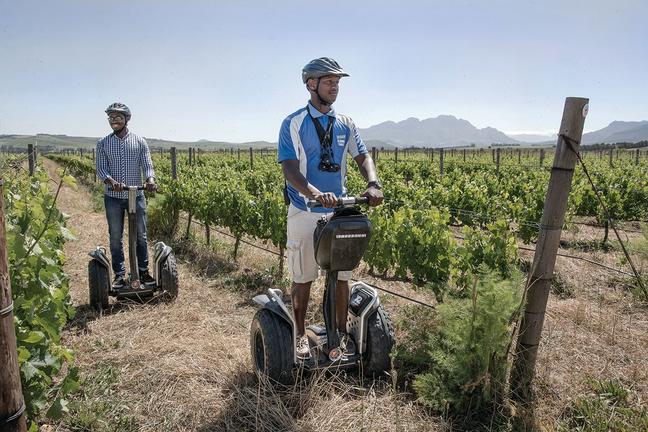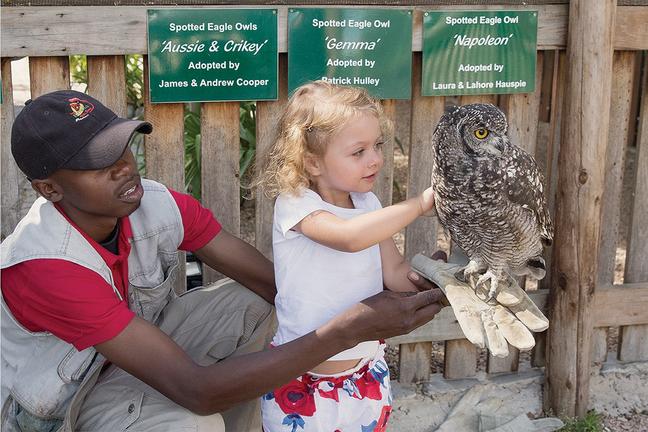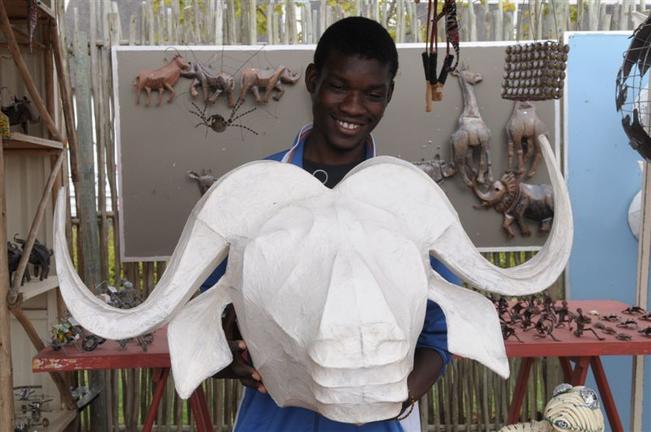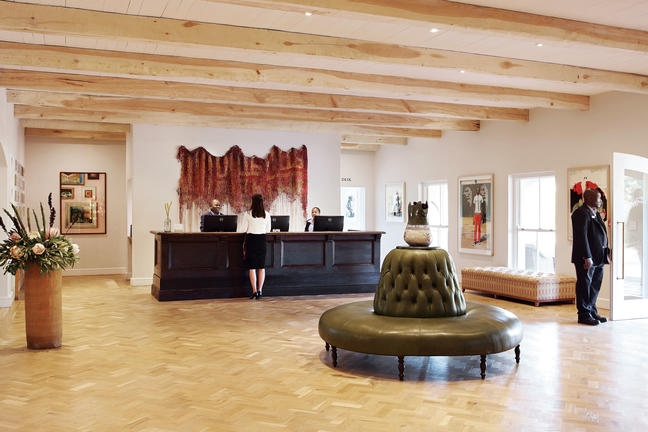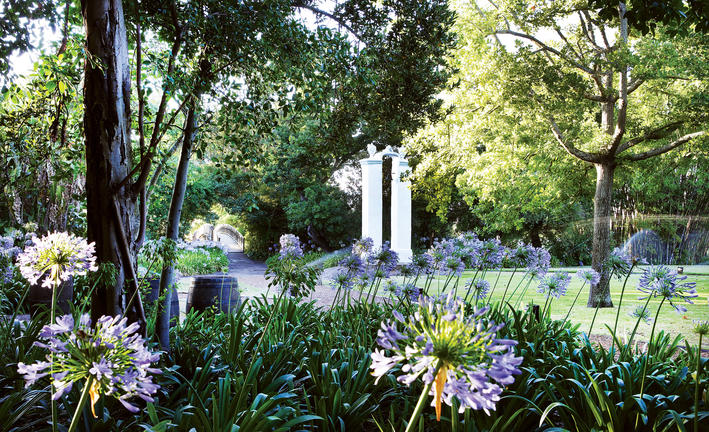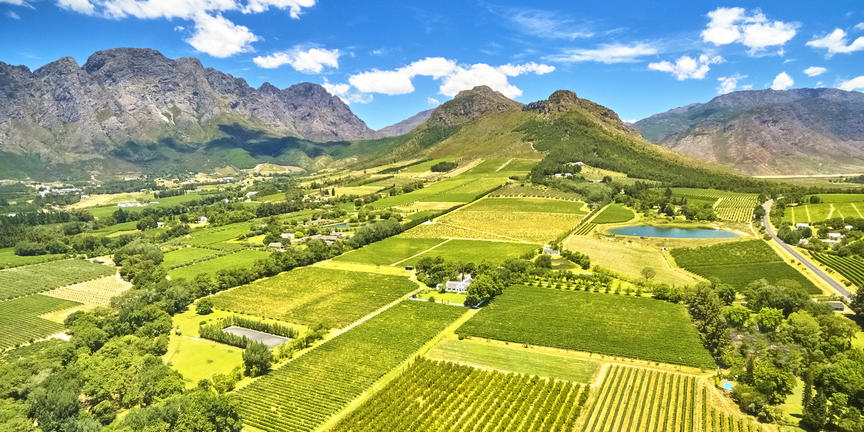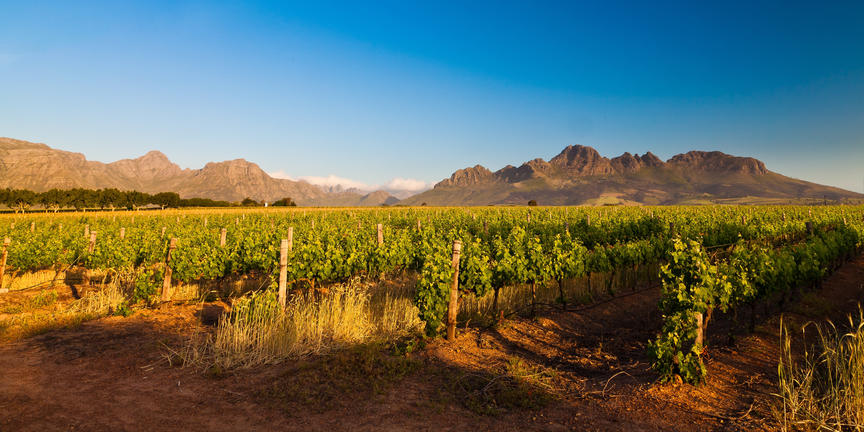 Things to do:
There are activities at Spier to keep the whole family happy... doing as little or a much as you feel like.
Dining:
- Spier picnics: seasonal and vegetarian picnics, made with local, natural and organic produce wherever possible. Where will it be – by the dam, or under the oaks? The choice is yours.
- Farm Cafe: a farm food store offering hearty meals
- Vadas Smokehouse & Bakery: a place where families and friends can join together and eat food that is carefully, ethically and healthily sourced and prepared. All meals are served on 'family-style' platters which encourage sharing. Farm-to-plate dining embraces simple dishes and showcases the quality of produce. Although meat is what you would expect from a smokehouse – think smoked beef brisket, juicy smoked pork with a bourbon BBQ sauce or smoked pork belly with apple ketchup – there is a considered focus on ample, delicious vegetarian dishes. The bakery produces slow-fermented, fresh sourdough breads and a treasure trove of sweet pies such as blueberry & nectarine pie, chocolate cream pie, pecan pie and lemon meringue pie.
- Hotel Restaurant: Order a riverside dinner or stop for drinks and nibbles at the wine bar. Chef imaginatively crafts delicious dishes, from burgers and game to fine dining and traditional regional specialities. He sources fresh seasonal produce daily from local producers for our Hotel Restaurant and Wine Bar. Herbs from our gardens, Spier free-range eggs, SASSI green-listed seafood and organic, as far as possible.
Wines:
- Enjoy a wine tasting in the airy Tasting Room (home to a Heath Nash chandelier made from 334 recycled Spier wine bottles) or on its shady stoep which has gorgeous mountain and dam views.
- The Spier Chocolate and wine tasting is inspired by the Spier Signature Méthode Cap Classique and Spier Creative Block blends, the chocolatier has carefully crafted chocolates that complement and unlock nuanced flavours in each of our liquid treasures.
- A Children's Grape Juice Tasting is the ideal way to keep the youngsters busy. Includes a fun lucky packet, a tasting of two different grape juices and an educational activity sheet.
- Cheese, olive and charcuterie platters can also be purchased and enjoyed at the Tasting Room.
- The Spier Werf Cellar is home to Spier's first estate wine made from organic vineyards that grow on the Spier farm.
Vineyard Segway Tour:
Two-wheeled, self-balancing, battery powered personal transporters: Segways are the coolest way to do a breezy lap around the farm. Glide through the vineyards. Breeze through the River Garden. Take a turn past the yin-yang water recycling and re-energising plant.
Eagle Encounters:
This project has been going strong since 2001, rehabilitating and releasing birds of prey, promoting conservation and education, on land donated by Spier. Birds of prey keep the farm's ecosystem in balance, making it possible to naturally control pests, without pesticides.
Enjoy up-close-and-personal interactions with eagles, hawks, falcons, owls, kites, buzzards, snakes and lizards. Take part in heart-stopping falconry displays. Kids will also enjoy the piglets, rabbits, tortoises, chickens and unique playground.
The Spier Artisan Studio
A mosaic and ceramic workshop where master artisans collaborate with visual artists. The airy, light-filled space at Spier allows guests to see artisans at work as they create pieces in mosaic and beadwork in collaboration with South African fine artists. Creative Block artworks and other images are interpreted in these mediums and upon completion, are available for purchase by the public.
Craft Market:
Situated on the shady lawns in front of the Tasting Room, the market showcases authentic and innovative pieces of art, all made by hand, and ranging vastly in terms of size and medium. You can expect everything from gallery-level collectors' paintings and head-high wooden carvings to jewellery, leather-work, textiles, ceramics. While browsing, watch the artists, designers and makers working on beautiful wire and beadwork trophy heads, an intricate painting, or weaving recycled aluminium into a sculpture. Carefully selected by curator Sue Heathcock for the quality and individuality of their craft, they are always happy to chat as they work, giving visitors special insight into their design and making processes.
Self-guided Walks:
Stroll around the peaceful water-wise gardens or visit the River Walk on the easter River's south bank, which showcases our national flower. Download the VoiceMap app and listen to the audio tours on your phone.

Bike the Farm:
Discover the farm for free, using one of the Qhubeka Buffalo Bicycles located at the Spier Hotel entrance. These are sturdy and strong machines, designed for rough African terrain (and prove more than a match for our farm roads). Designed by Chicago-based World Bicycle Relief and assembled in South Africa, these bikes were named by the BBC as one of the 10 most beautiful bikes in the world.
Additional Information
Valid for SADC residents only
Subject to availability at time of booking
All rates are commisionable to travel agents and advisors
Terms and Conditions:
Prices are per person sharing, subject to change, currency fluctuations and room type availability.
The exact amount will be confirmed at the time of booking.
Advance purchase, peak or high season surcharges, block out periods and minimum stay conditions may apply
Price valid for dates as specified. Group rates available on request.
Price
Price for a 3-night stay
01 - 31 August 2020
ZAR 2 660.00 per adult sharing
ZAR 5 110.00 per single adult
ZAR 660.00 per child aged 4-11
Children aged 0-3 Free of Charge
01 - 30 September 2020
ZAR 3 160.00 per adult sharing
ZAR 6 110.00 per single adult
ZAR 660.00 per child aged 4-11
Children aged 0-3 Free of Charge
01 October - 30 November 2020
ZAR 3 630.00 per adult sharing
ZAR 7 050.00 per single adult
ZAR 660.00 per child aged 4-11
Children aged 0-3 Free of Charge
01- 21 December 2020
ZAR 3 160.00 per adult sharing
ZAR 6 110.00 per single adult
ZAR 660.00 per child aged 4-11
Children aged 0-3 Free of Charge
05 January - 31 March 2021
ZAR 4 490.00 per adult sharing
ZAR 8 760.00 per single adult
ZAR 660.00 per child aged 4-11
Children aged 0-3 Free of Charge
01-30 April 2021
ZAR 3 900.00 per adult sharing
ZAR 7 580.00 per single adult
ZAR 660.00 per child aged 4-11
Children aged 0-3 Free of Charge
Includes:
3 nights accommodation in a Signature Room, including 15% VAT and bed levy
Breakfast daily
Bottle of wine in room on arrival
Chocolate and Wine pairing for adults
Fruit Juice Tasting for children under 18
Excludes:
Additional Meals and drinks
Optional activities
All Items of a personal nature
Medical and Travel insurance