Trip Summary
A fascinating glimpse of bustling neighbourhood life of two Nobel Prize winners' previous residences; the June 16 Memorial; Regina Mundi Church and Freedom Square; Chris Hani Baragwanath Hospital and various community development projects.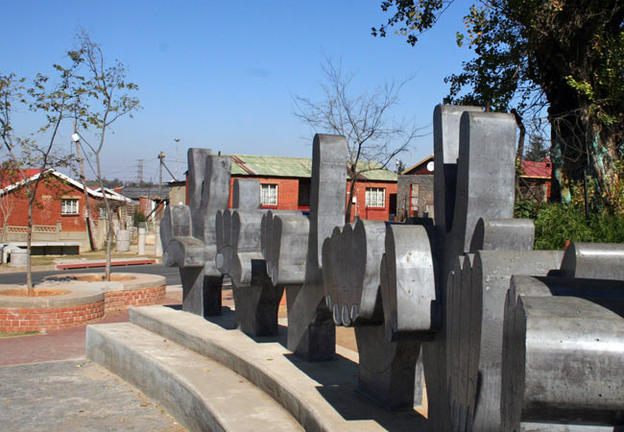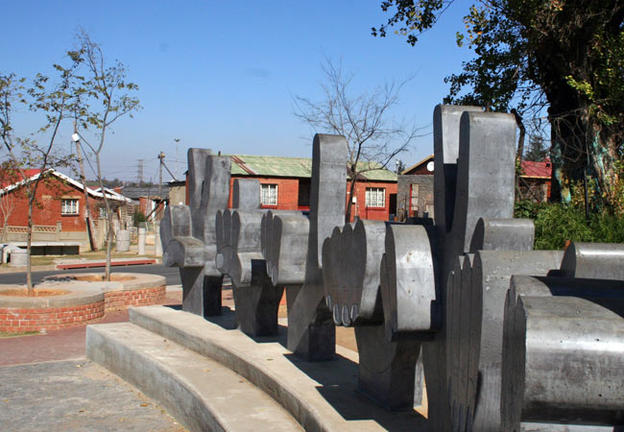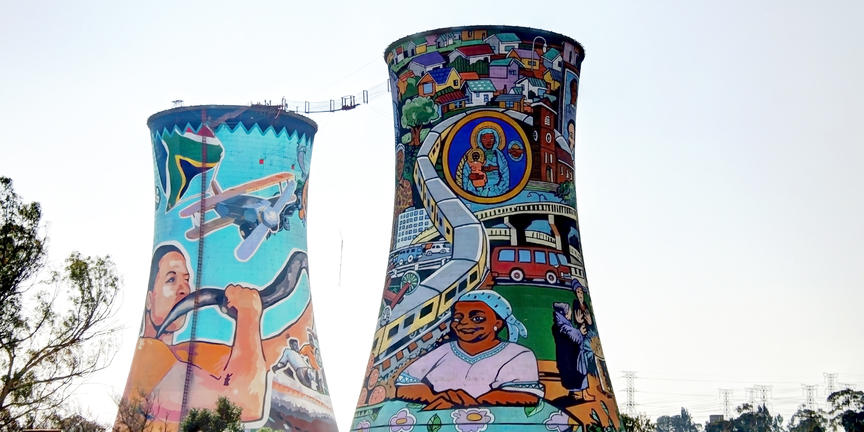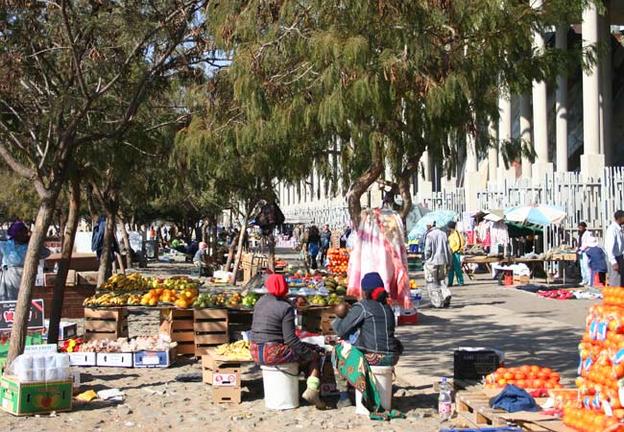 We take guests to The June 16 Memorial. It is at no. 25 Mphuthi street, corner of Pula Street, Central Western Jabavu, Soweto. It is directly opposite Morris Isaacson High School (Tsietsi Mashinini's alma mater).
The Memorial focuses on routes used by protesting students, now widely known as the June 16 1976 Students March Trail. It is a principal stop along the June 16 trail offering an overview of the 1976 struggle route together with links to other sites of significance on the trail. The June 16 Memorial Acre compliments and builds on the narrative at the Hector Pieterson Memorial. It is an artistic expression of the story of June 16, 1976 student uprisings. It is also a host to the statue of Tsietsi Mashinini, one of the leaders of the June 16, 1976 student uprising.
There are photographs, art installations and items such as steel dustbin lids that students used as a shield against police bullets as well as a time wall of events as told by the Cillie Commission of enquiry which served primarily to justify police actions.
---------------------------------------------------------------------------------------------------------
The legacy of Apartheid and the incredible stories of the immense resistance to it come intensely to life on this expertly guided tour of the vibrant sprawl of Soweto – a vast township that grew from a forced settlement in 1904 that aimed to segregate races and ethnicity in early Johannesburg.
You'll get a fascinating glimpse of bustling neighbourhood life as you drive by the former residences of two South African Nobel Peace Prize winners, as well as visit icons of the "struggle", such as the Hector Pieterson Memorial, the Regina Mundi Church and Freedom Square. You'll also visit several inspiring projects to experience Soweto's on-going striving for community development, and pass by Africa's largest hospital, Chris Hani Baragwanath.
Tour Information
Tour Code: South Africa 2017
Departures: Johannesburg Hotels
Departure Time: 08h45
Returns: Johannesburg Hotels
Return Time: 12h30
Price
Includes:
Return transfers
Entrance fees
Excludes:
Lunch