Trip Summary
Experience a day in Cape Town just like a local would, starting with a public transport trip down to the sea. Spend time in the trendy coastal suburbs of Muizenberg, St James and Kalk Bay. Eat like a local at a popular fish and chips spot at the colourful Kalk Bay Harbour.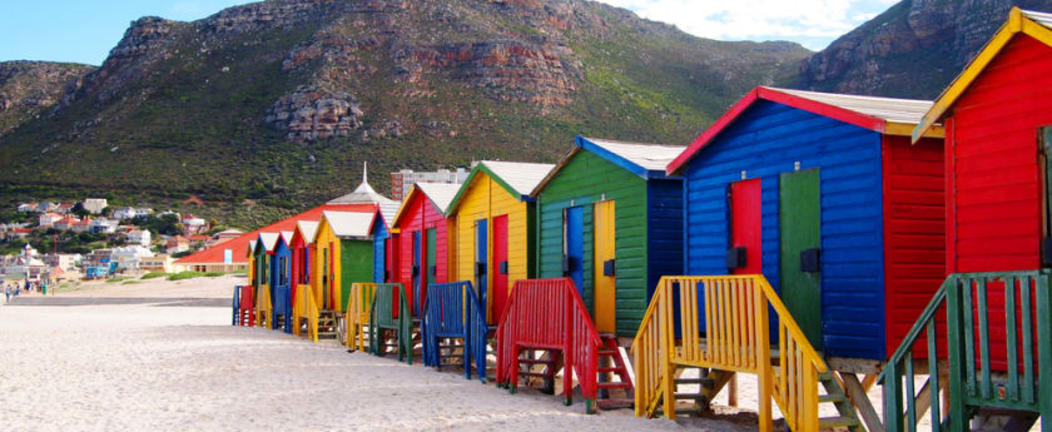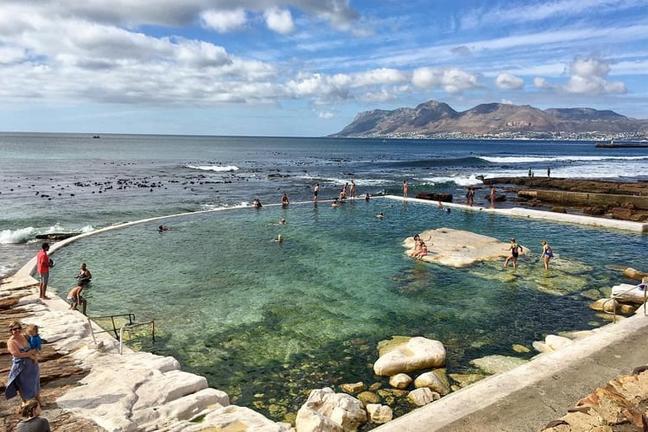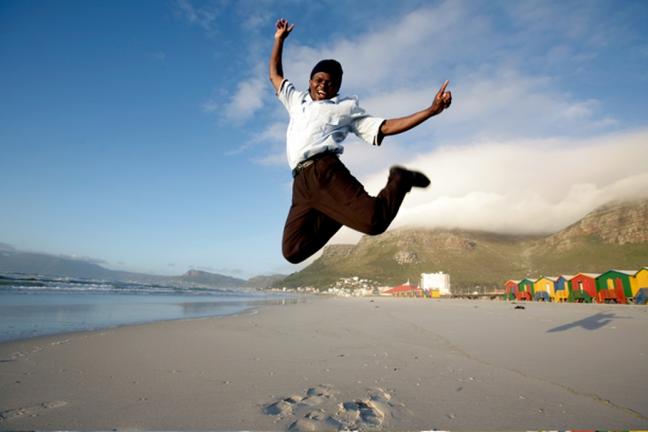 The day starts with a quick walk to the Cape Town Central Station to catch a train or local taxi down to Muizenburg or if you don't feel like taking a local mode of transport then our guide will be happy to drive you to Muizenburg.
Here you have the option to Surf at Muizenberg or play a round of Putt-Putt or just spend time catching Instagram moments with the colourful Huts on the beach. Every local learns to surf at Muizenberg. Those who surf there regularly know to first check in with wind guru and www.yr.no, and if the weather is playing along the locals are there in their droves, whatever the time of year.
When then take a walk from Muizenberg beach to St James along a walkway that meanders you along the False Bay and there is no excuse not to enjoy the ocean breeze, spectacular views of homes built at almost 90 degree along the sloppy coastline and the occasional whale or dolphin pods. Along the route you will have the option to stop of a catch a swim in the many tidal pools on route. Continue your walk or hop on the train from St James to Kalk Bay.
Kalk Bay was recently named the coolest neighbourhood in the world on a Forbes list! Aside from the spectacular sea views and interesting fishing community – it offers a laid back, retro atmosphere. It is home to surfers, outdoor enthusiasts and artists of every kind. It also has a vast selection of restaurants and interesting shops.
Enjoy a walk about in Kalk Bay – time stops and you feel like you reliving the 60's . Here you have the option to enjoy a glass of wine or cup of coffee at the variety of cute coffee shops, bars and restaurants and visit the natural harbor with its colourful local fisher-folk. A must stop in Kalk Bay is Kalky's. Known for their yummy fish and chips, you'll always find the most diverse bunch of Capetonians enjoying lunch there. With a final wet your whistle stop at either Cape 2 Cuba or Brass Bell before we head back either via Boyes Drive stopping to chat with a local Shark spotter, or with the train.
Tour Information
Duration: 9 hours
Languages: English
Departures: Cape Town based hotels
Departure Time: 08.00
Returns: Cape Town based hotels
Return Time: 17.00
Price
Nett prices:
2018
2 pax ZAR 1 400 per person sharing
4 pax ZAR 930 per person sharing
6 pax ZAR 680 per person sharing
8 pax ZAR 610 per person sharing
2019
2 pax ZAR 1 470 per person sharing
4 pax ZAR 970 per person sharing
6 pax ZAR 700 per person sharing
8 pax ZAR 630 per person sharing
Includes:
- Local transport (taxi and train) to Muizenberg (alternatively private transport)
- Services of a local English-speaking guide for a full day
- Refreshment in Kalk Bay - coffee, soft drink, beer, cider or a glass of wine
- Fish and chips
Excludes:
- Additional optional activities (surfing lesson, putt-putt, etc)
- Additional drink and food items