Trip Summary
Desert Triple Waterfall Adventure
When the summer rains have done their job, this is an absolutely lovely walk through a desert canyon that features three desert waterfalls, and the remarkable sight of the desert sands completely swallowing all the water once it has run its course over the rocks.
The water brings forth a great array of plant and animal life and your guide discusses their strategies for living and thriving in the Baja desert. This walk includes a ladder climb and some rock scrambling up and down the falls. Aside from going up and down the falls, the walk is flat and easy.
When there is no water in the falls, this becomes a beautiful desert canyon walk.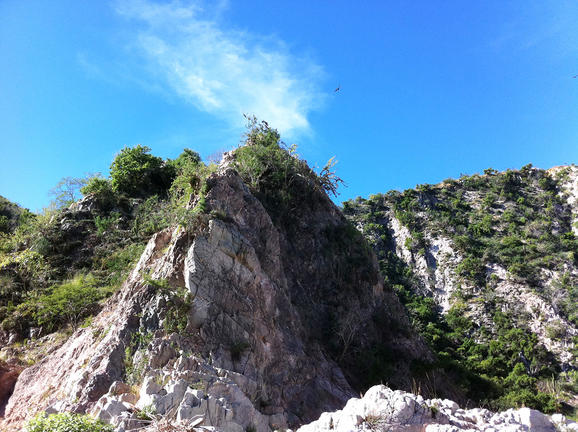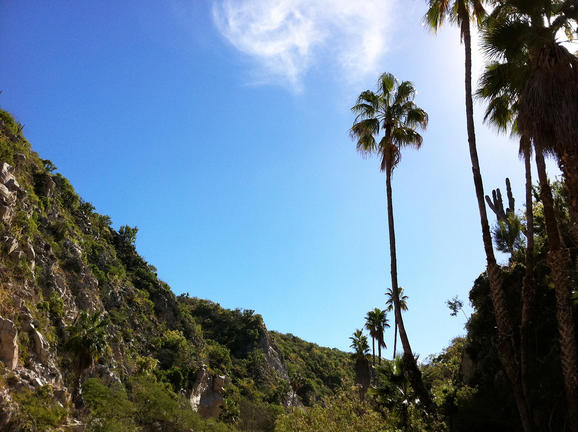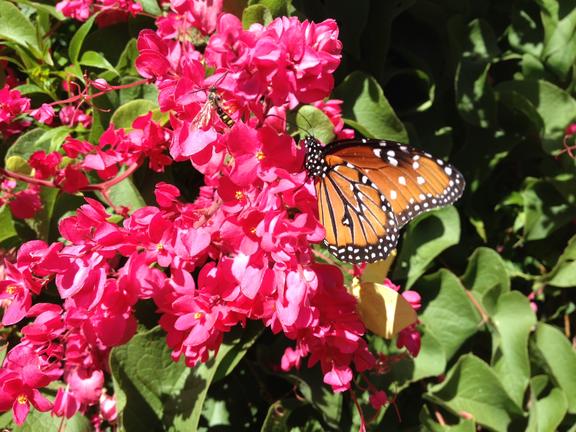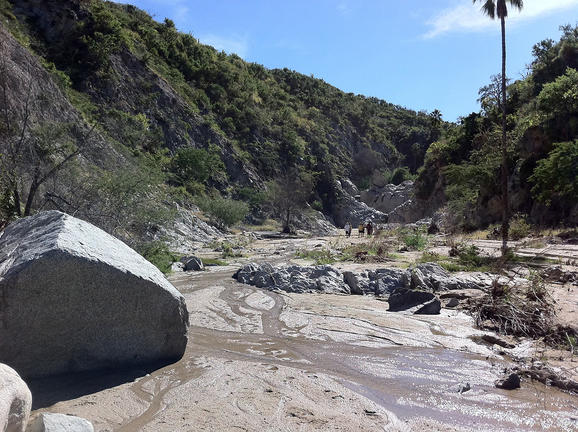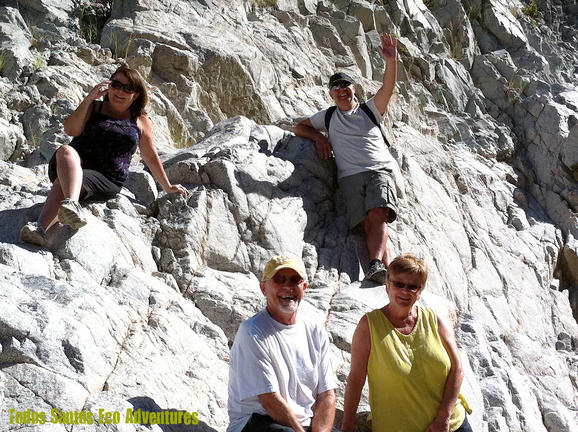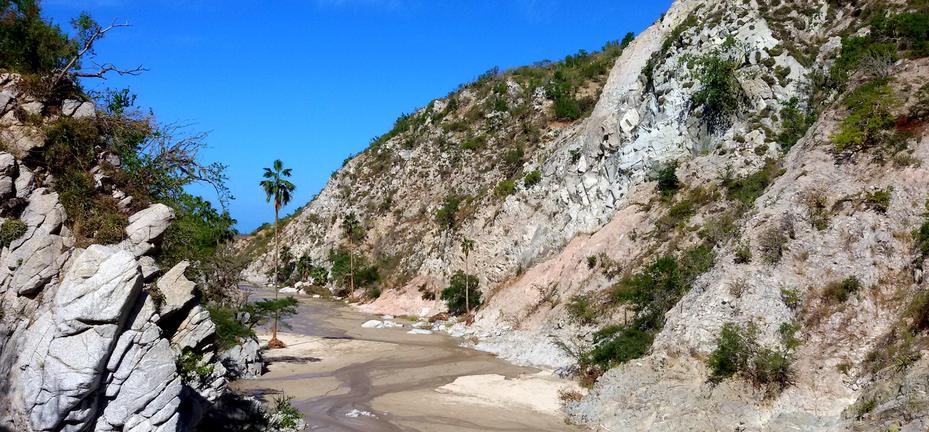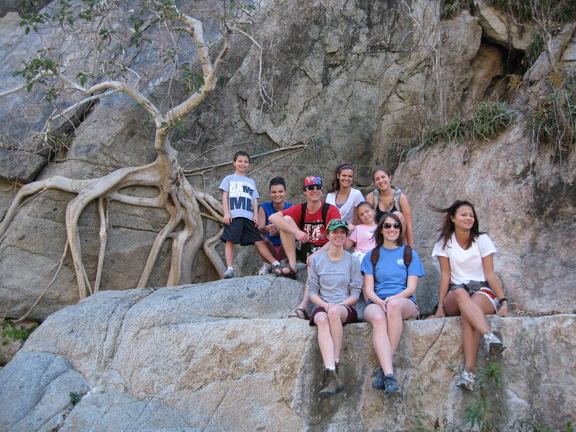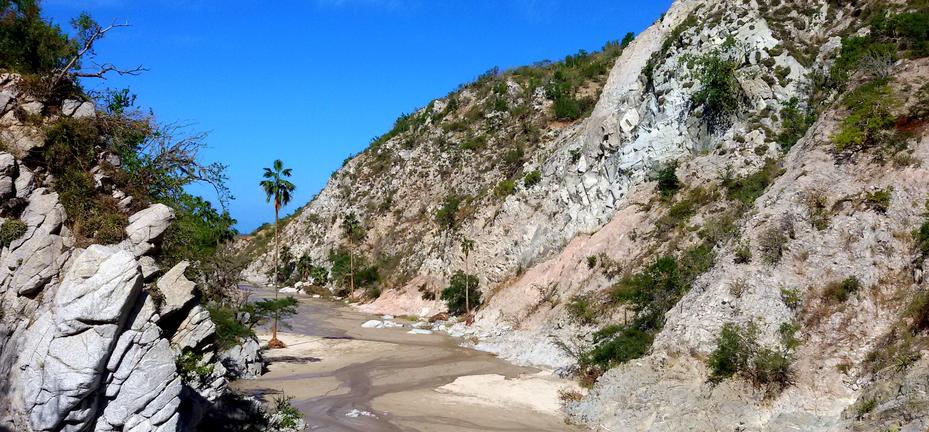 Tour Information
Duration: 5 hours
Languages: English & Spanish
Departures: Todos Santos, BCS, MX
Departure Time: 9:00 AM
Returns: Todos Santos, BCS, MX
Return Time: 2:00 PM
Price
Price:
$80/person for 2-3 people
$70/person for 4 or more people
Please contact us for special pricing for groups of 10 or more.
Includes:
Roundtrip Todos Santos/Waterfalls transportation
Bilingual, naturalist guide who is a certified Wilderness First Responder, NOM-9 graduate and Leave No Trace certified
Delicious, home-made picnic lunch