Trip Summary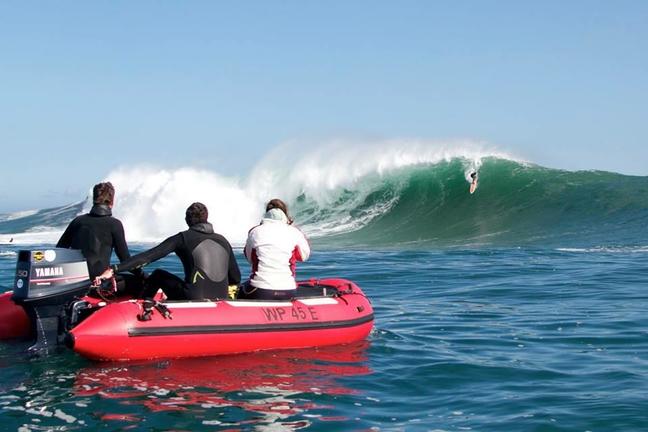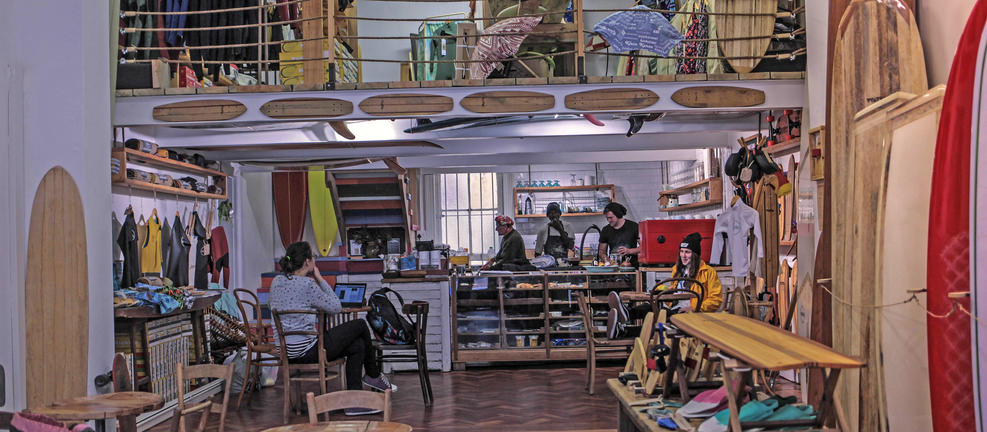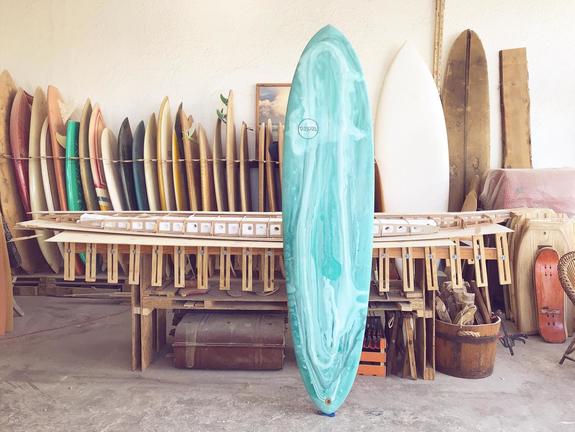 The Cape is home to some of the best Big Wave Surfing spots in the World. Situated at the foot of Sentinel Rock is Dungeons, one of the sixteen recognized big wave spots around the globe. Dungeons big waves usually occur more frequently during the South African winter, generated from Southern Hemisphere ocean storms known as the Roaring Forties, where swells of up to14.3 m(47 feet) have been recorded.
We will head out on an exclusive Rib to take in the roaring waves from the safe channel which runs adjacent to the breaking waves. Take in the spectacular waves as you watch some of the world's best chargers test their surfing skills.
Returning to dry land we will continue to Muizenberg to meet Cobus. Born and raised in Barrydale, situated in the Klein Karoo. Cobus' passion for the ocean was stemmed from spending many family holidays at their beach shack in Robberg, Plettenberg Bay and Cobus launched WAWA Surfboards in Muizenberg in 2016 focusing on shaping green surfboards from cork and sustainable wood. Aside from Surfboard shaping, Cobus grew up heavily involved in the wine export industry.
The Joubert family is an institution in the SA wine industry and their family traces back to wine farming in Wellington in around 1800. The family are known best for their notorious Joubert Muscat d'Alexandrie 1800. In 2014 one bottle was sold alongside a personal letter from the Joubert Family, the bottle date and pictures of the bottling for R50,000!
Tour Information
Tour Code: Local Touring
Duration: 8 – 12 Hours
Group Size: Private Groups, any size
Departure Time: Flexible, the earlier the better
Return Time: When your day is done
Additional Information
ESCAPE – transformative experiences that are fully immersive and truly unique.
SEE – experience a side of the Peninsula that few ever encounter.
TASTE – local onboard gourmet snacks & cooler box.
TOUCH – unplug from the virtual world and connect with local people.
EXPLORE – explore just like a local.
Price
Includes:
Private Adventure Guide / Driver
Exclusive Use of Adventure Utility Vehicle
Drinks - Soft Drinks, Beer, Wine & Selected Spirits
Gourmet Pantry
Unlimited travel in and around Cape Town, including as far as Winelands & Hermanus
Onboard WiFi
Excludes:
Additional restaurant meals and wine farm supplied picnics