Trip Summary
Explore the stunning scenery of Kirstenbosch Gardens and soak up the wonders of nature as you hike up the city's famous Table Mountain. Look out for indigenous fynbos flora and a wide range of bird species, as well as small mammals. Enjoy a well deserved picnic lunch (included) whilst you take in the spectacular panoramic views of the peninsula and city below.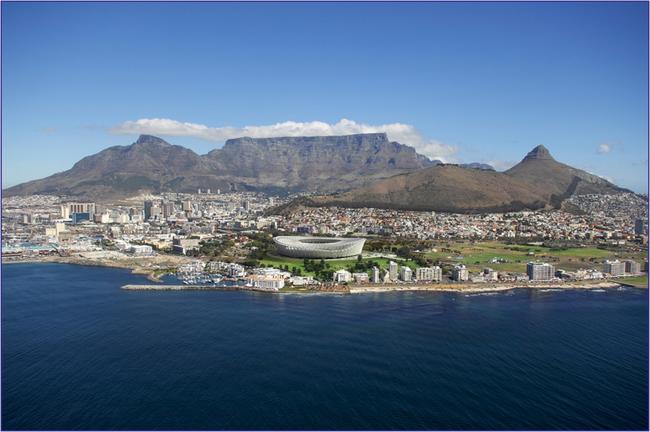 Highlights
•Explore the Kirstenbosch Botanical Gardens and its kaleidoscopic floral displays.
•Take in the natural sights and sounds of the Cape as you hike up Table Mountain and explore its summit.
•Glimpse the indigenous fynbos flora of the Cape Floral Kingdom, the smallest but richest of the world's six plant kingdoms, with some 8 600 flowering species.
•Spot beautiful sunbirds and even Verreauxs' (Black) Eagles and watch small mammals such as the rock hyrax (dassie) clambering dexterously on the rocks.
•A picnic lunch is included which you can enjoy while absorbing the breath-taking beauty of the Peninsula and the colourful city far below.
Depart the city for Kirstenbosch Botanical Gardens where you will be met by your guide and collect your picnic lunches. We begin our moderate to strenuous hike of 5-6 hours up the eastern flank of Table Mountain, following the course of a mountain stream.
We ascend through beautiful indigenous Cape Afro-Montane forest until we have reached the eastern summit. We follow the Smut's Track path, offering panoramic views of the city below, to Maclear's Beacon, the highest point on Table Mountain, built by the celebrated 19th-century Irish-born astronomer who became Her Majesty's astronomer at the Cape of Good Hope in 1833.
Here, we stop for our picnic lunch, affording ample time to absorb the vistas of Table Bay and the city below, before you continue walking west along the Table. The fit and energetic can choose to descend via the steep Platteklip Gorge path to Tafelberg Road, or you may continue the walk to the Upper Cable Station, to board the revolving cable car for a breath-taking mountain descent (weather permitting).
(Back packs and hiking poles are available on request at no extra charge).
Tour Information
Tour Code: FA10
Duration: 08h00
Languages: English, German, French, Italian, Portuguese, Spanish
Group Size: Max 13
Departures: Hotel
Departure Time: 09h00
Returns: Hotel
Return Time: 17h00
Additional Information
NB. You will need to carry your own picnic lunch and drinks (supplied). Comfortable, robust walking shoes, sun hat and sun protection are necessary. A warm sweater and rainproof jacket are also strongly advised. Your experienced guide will carry a cell phone and full medical kit. Please note that this is a strenuous hike and is not recommended for children under 12 years of age. (Backpacks & hiking poles are available on request).
Price
Includes:
Entrance fees for Table Mountain and Kirstenbosch and a packed lunch.
Excludes:
Personal shopping and gratuities.