Trip Summary
Embark on a unique journey through the history of South Africa by following a timeline starting in 1652 through to the present day democratic South Africa. The tour is divided into what is referred to as "The Three South Africas" 1: The Birth of South Africa, 2: Apartheid South Africa, 3: The New South Africa and gives you an insight into the greatness of Nelson Mandela.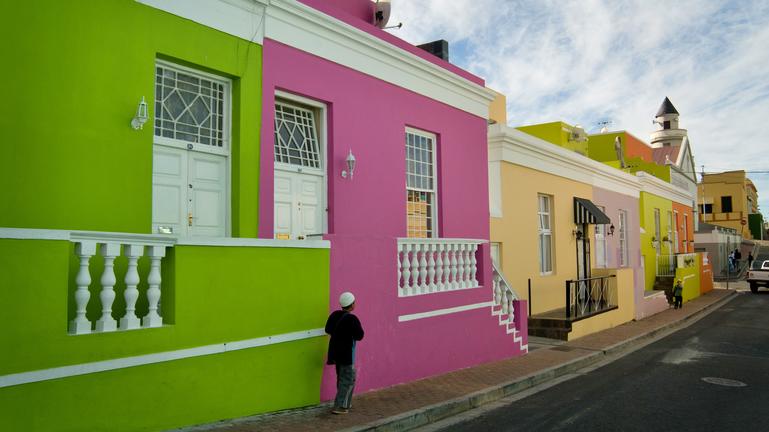 Departing from the Cape Town city centre, the first stop is in the Bo Kaap. Here we discuss why the arrival of a small expedition of Dutch sailors in 1652 proved to be a monumental turning point in Southern African history. Taking a short walk along the romantic cobble stone streets between the brightly coloured homes, we elaborate how the framework for racial segregation was established.
Passing some of Cape Town's landmarks, a short drive brings us to District 6 where we move on to the next chapter of the South African story: Apartheid. Once in District 6, we drive through the now decaying ruins of what once was a flourishing mixed race community where 60 000 people lived and worked.
The journey continues to Langa, the oldest black African township in Cape Town where we offer our groups a greater understanding of the many shanty towns which mushroomed up around the city as a result of rapid urbanization following the removal of the restrictive apartheid laws.
Our journey then continues to Khayelitsha, the largest black township in Cape Town, for a drive-through overview of the progress our country has achieved over the last twenty five years. New developments include an olympic-sized swimming pool, magistrate's court, a new hospital and shopping malls. We share the greatness of Nelson's Mandela vision and the future under the leadership of our new president, Cyril Ramaposa.
Tour Information
Tour Code: FH02
Duration: 4 hours
Languages: English, French, German, Spanish, Portuguese, Italian
Group Size: 1/13 min/max
Departures: Hotel
Departure Time: 09h00/13h00
Returns: Hotel
Return Time: 13h00/17h00
Additional Information
OTHER TOURS ARE AVAILABLE WHICH INCLUDE BUSHMEN CULTURE, JEWISH CULTURE, LOCAL CRAFTS, COOKING AND ROBBEN ISLAND.
Price
Includes:
Entrance fees for District Six Museum and Traditional Healer. Step-on Township Guide.
Excludes:
Personal shopping, gratuities and lunch.