Trip Summary
The Winelands are overflowing with vineyards, each producing unique wines with a range of flavours and tastes. One thing that's often overlooked during a fleeting visit is the variety of ways one may explore the area while learning about a range of wine producing techniques.
In addition to all the beautiful and unique vineyards, the great outdoors awaits you with lots of exciting activities for you to partake in.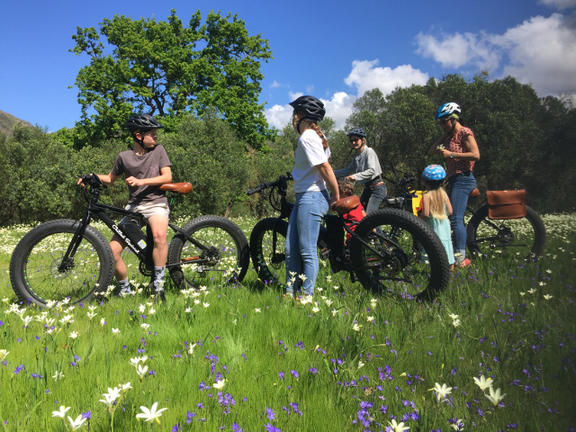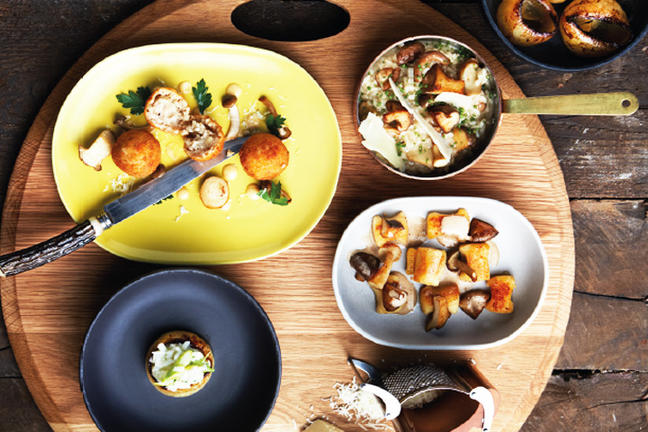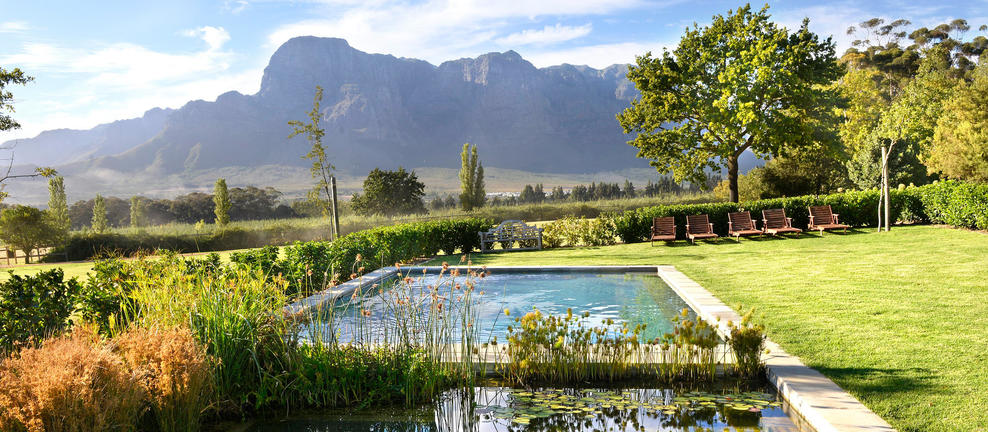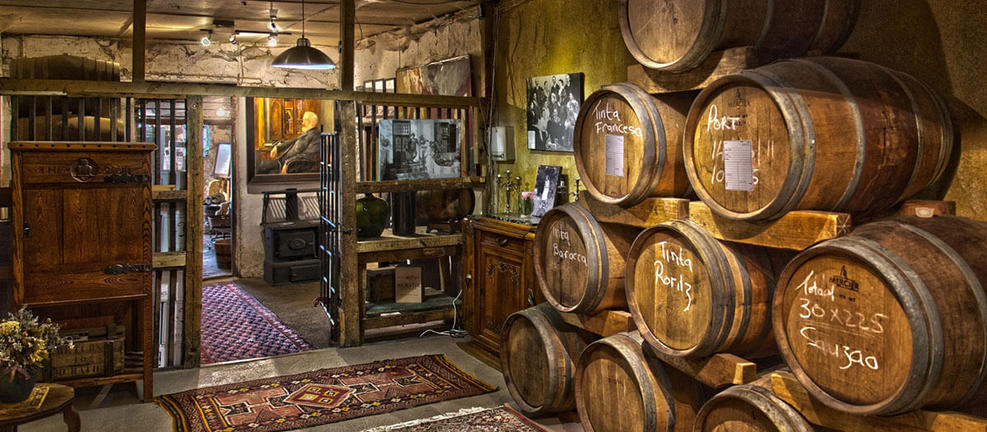 There is no better way to really immerse yourself in a destination than to exit the vehicle and explore the great outdoors. The Winelands offer incredible scenic valleys, expansive vineyards, and beautiful mountain ranges.
To get some fun exercise during your indulgent day, why not hop on an electronic Vine Bike and spend the morning weaving through the vineyards on this alternative mode of transport. During your cycle, we will visit 2 wine estates to enjoy a cellar tour of an award-winning wine estate along the way before continuing into the town of Franschhoek. Here we will have the opportunity to learn about the fascinating history of this tiny French-inspired town and the significance that it has had in making the area one of the world's leading wine regions.
After an active morning, we visit one of the smaller, boutique, and family-owned wine estates for a more intimate wine tasting. Jacoline Haasbroek from My Wyn Wine Estate in Franschhoek manages her own cellar and wine tasting in her home overlooking the Franschhoek Valley. My Wyn does not have its own vineyards but instead buys in grapes from the same suppliers each year and Jacoline makes her own wine. Jacoline has won an award as one of the top 3 blends for her My Wyn Cabernet Franc 2015. Sit on her veranda and enjoy a personal wine tasting and great hospitality with Jacoline, afterwards there is the option of taking a walk to the nearby waterfall on her farm - Always a perfect outing for the children to enjoy with one of our guides!
We will sit down for a fine dining lunch at one of Franschhoek's many picturesque wine estates. With a relaxed atmosphere, and perfect lunch destination for a family.
We have unearthed family-friendly wine estates where family is at the heart of things and little explorers are not only warmly welcomed, but allowed to treat the farms as a playground. We start with a visit to one of the most picturesque wine farms with a dramatic mountain backdrop visible from the lush lawns. With oodles of space and activities to keep the younger ones happy, it's no surprise that the estate has become a popular spot, as families and friends come together for a fun day. At Boschendal Wine Estate, the historic Cape vernacular Manor House dates back to 1812, and is home to a premier wine tasting experience. Partake in a wine tasting in the refurbished Manor House where the history and antiques of the house pair beautifully with the estate's wines. Signature experiences are presented from a private room and include a Historic Tasting of 5 wines representing the history of Boschendal and a Connoisseur Tasting of 5 limited-release wines - Let your inner child out to play when our toy Bag makes its appearance!
Time allowing, we will indulge in another wine tasting in the afternoon at Muratie Wine Estate. Muratie's rich history is captured in every nook and cranny. Wherever you are on the estate you cannot help being moved by a sense of the many generations that have lived and worked on this estate.
Tour Information
Tour Code: SAMPLE ITINERARY
Duration: 8 – 12 Hours
Languages: English
Group Size: Group of Any Size
Departure Time: Flexible, the earlier the better
Return Time: When your day is done
Additional Information
Flexibility - adaptable on an hour to hour basis to suit your clients' needs and changing weather conditions throughout the day. Where you go and what activities you do are up to you.
Adventure Utility Vehicle (AUV) – Our vehicle comes equipped with stand up paddles, mountain bikes, pre-packed hiking packs, surfboards and a fully stocked gourmet pantry with drinks included.
Top Adventure Guides - Viewed as the best in Africa in their specialist fields, our guides have a wealth of experience and stories to tell.
The tour shown is only an example, more or less can be done on the day. Click on the activities list and map for more information.
Price
Includes:
Private Adventure Guide / Driver
Exclusive Use of Adventure Utility Vehicle
Adventure Equipment
Drinks - Soft Drinks, Beer, Wine & Selected Spirits
Gourmet Pantry - selection of snacks and picnic items
Unlimited travel in and around Cape Town, including as far as Winelands & Hermanus
Onboard WiFi
Excludes:
Additional restaurant meals and wine farm supplied picnics
Entry, Attraction Fees and Park Fees – e.g. Aquarium & Cable Car
Adventures beyond 100 km radius of Cape Town - e.g. Cape Agulhas, Ceres & Orange River