Trip Summary
Explore the stunning Boland Region, with some of the most breathtaking views in the world. Taste some fabulous South African wines and stroll through the charismatic university town of Stellenbosch, with time to admire the charms of the 17th and 18th-century Cape Dutch architecture in amongst visits to local galleries, museums and shops.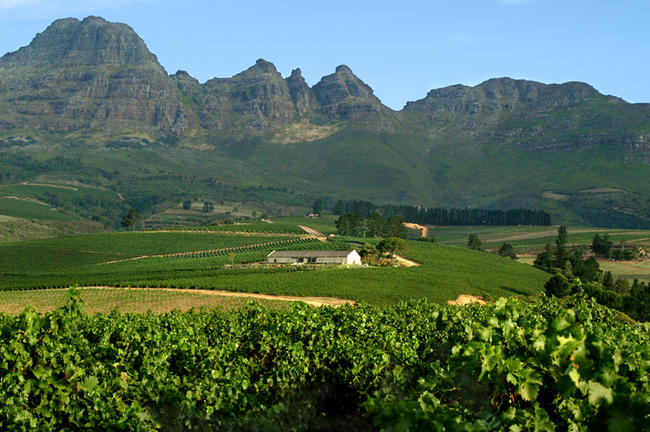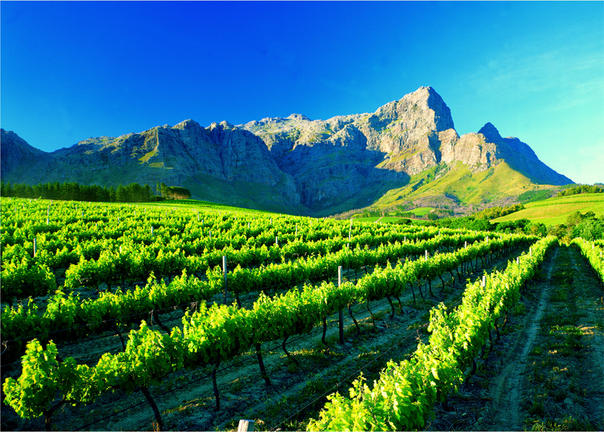 Highlights
•Taste some of South Africa's finest wines and foods in the beautiful Boland region.
•Absorb the fabulous sights of the 17th and 18th-century Cape Dutch architecture of the region.
•Explore the rich history and culture of Stellenbosch and browse its galleries, museums and shops.
We depart the city for scenic drive towards the Boland Mountains and Cape winelands where we will explore some of the historic wine estates.
Award-winning wines are produced at many of these estates, some of which have homesteads dating back to the 17th and 18th centuries and are set amidst breath-taking views of the Simonsberg, Stellenboschberg and Helderberg Mountains. The area is famous for high quality dry white and red wines from noble grape varieties. We visit some of these farms to taste their wares, some of which also offer the opportunity to pair wines with cheese, olive oils or chocolate.
Our final stop is Stellenbosch, South Africa's second-oldest town, providing another glimpse of classic 17th-century Cape style, with a chance to browse quaint Dorp Street and the many museums, galleries and shops of this lovely university town.
Tour Information
Tour Code: FH09
Special Interests: Wine tasting
Duration: 4 hours
Languages: English, French, German, Italian, Spanish, Portuguese
Group Size: 1 / 13 min / max
Departures: Hotel
Departure Time: 09h00/13h00
Returns: Hotel
Return Time: 13h00/17h00
Additional Information
THE WINELANDS TOUR IS AVAILABLE AS A CLASSIC, FAMILY OR SCHEDULED TOUR. IT IS ALSO POSSIBLE TO ADD ON ONE OR MORE OF THE FOLLOWING: CYCLING; GOURMET TASTINGS; MUSEUMS & ARCHITECTURE; PENINSULAR TOUR.
Activities
A la carte lunch
Wine Tasting/Shopping
Price
Includes:
Entrance fees for Wine Tastings and Museum, Bottled Water.
Excludes:
Personal Shopping, gratuities and lunch.