Meet and greet on arrival in Kigali by one of our IJ representatives. Then with your driver/guide travel 3.5 hours through the winding lush green hillsides that Rwanda is famous for and the reason it is known as the land of thousand hills. On arrival in Gisenyi, met by an IJ representative to assist with crossing over into Goma (30mins- 1 hour) and to provide you with all your park permits. Transfer 30 mins from the border to Lac Kivu Lodge. A lovely boutique hotel, perched on the edge of Lake Kivu. Evening to relax and prepare for your gorilla trek tomorrow.
•The Rwandan visa is US$ 30 per entry. Note that you will need to pay twice, once on arrival in to Kigali and again when coming back through Goma.
•Please have your passport, yellow fever vaccination card (with name and validity date), visa application confirmation and Virunga Reservation Summary to present at the DRC border. The customs officials there will cross reference this with their list of applicants, then stamp your tourism visa into your passport there and then.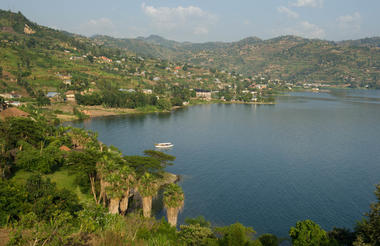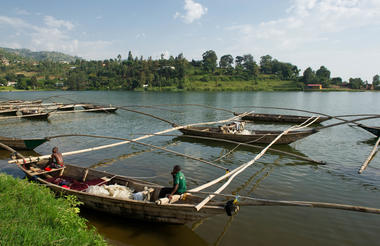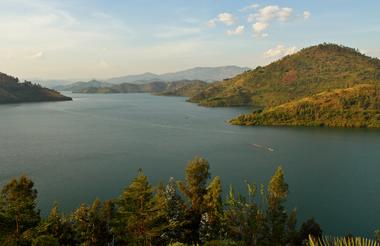 Day 2 :
Virunga National Park
At 06.30 am you will be picked up at Lac Kivu Lodge by a Virunga ranger and driver, in a clearly marked park vehicle. Transfer 2 hours along a bumpy road up to Bukima Tented Camp, nestled at the foothills of Mikeno Mountain, home to the Mountain Gorillas. After a quick check in and briefing you will begin your gorilla trek. This can take 3-6 hours, depending on how far the gorilla family that you are visiting is on that day. After your trek you will return to Bukima Camp for (late) lunch. You have the afternoon free to relax at camp, taking in the fantastic views of the Virunga Mountain Range and to prepare yourself for tomorrow's gorilla trek. Note that tat certain times of year, the Park's active volcano(es) can be absolutely spectacular on a clear night, so have your camera ready.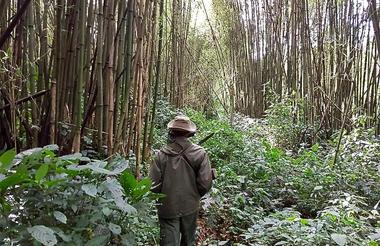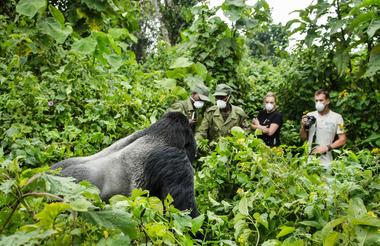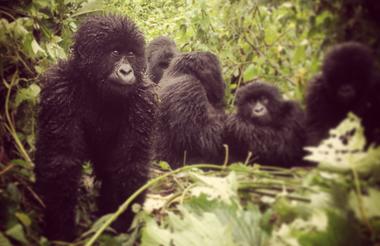 Day 3 :
Virunga National Park
After breakfast walk straight out of camp (no transfers necessary,) to begin your second gorilla trek. You will trek to another gorilla family today, so your experience will be totally different from your gorilla trek yesterday. Gorilla families have unique family structures that are made up of individuals each with their own distinct character. The trek itself will most likely also vary from the day before, as the gorilla families will be in different locations. One day you may trek through flat farmlands and only at the end enter the forest to find the gorillas, another you may enter the forest earlier and hike up very steep hills before you find them.
After your trek, you will transfer (1 hour's drive) to Mikeno Lodge, located near the Virunga NP head-quarters. Time-permitting you can visit the Orphan Mountain Gorillas at the Senkwekwe Centre- closes at 3pm to visitors. Alternatively, you can relax on the main deck of Mikeno Lodge, looking out into the rainforest that surrounds it.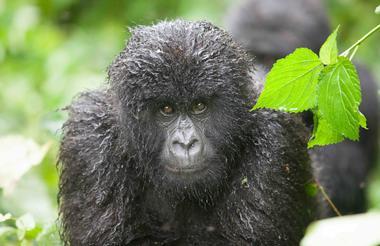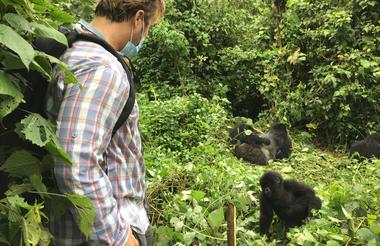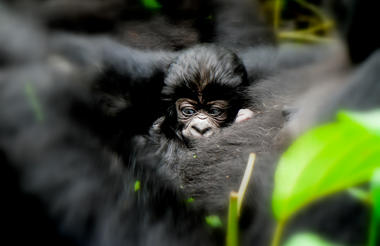 Day 4 :
Virunga National Park
A full day to enjoy the activities at Mikeno Lodge. Activities on offer include:
1.Visit the Canine Anti-Poaching Unit and meet with the care takers. Who may be able to do a demonstration for you.
2.Visit the Senkweke Mountain Gorilla Orphanage. This is the worlds' only Mountain Gorilla Sanctuary. Named in honor of one of the parks legendary rangers and also the Silverback who was murdered in the 2007 gorilla massacre, who shared the same name. You have the possibility to meet André Bauma from the Oscar nominated documentary 'Virunga.' This is within walking distance from the lodge. *Note the Senkwekwe orphanage closes at 3pm.
3.Tour the Virunga headquarters and meet with some of the rangers, giving you the chance to listen to their experience and ask them questions.
4.Go on a forest walk near the lodge. Great for birding, with the Blue Turaco being a prized sighting!
5.Visit the Kindergarten in Rumangabo Village
6.Take a walk with the lodge chef to the Organic Vegetable garden just outside the park in Rumangabo Village. Help pick what is needed for that day's meals, while marveling at what grows in these extremely fertile volcanic soils. This is the source of all the fresh goodness on your plate at the lodge.
7.Primate Spotting from the lodge's main terrace, look out for Black & White Colobus Monkeys, Blue Monkeys, Olive Baboons, Bush Babies and the very rare L'hoest Monkey .
8.Guided Walk to local caves and coffee plantation ($15 per person, payable direct to Mikeno Lodge)
9.If the chimp's are around trek to help habituate them ($100 per person, payable direct to Mikeno Lodge)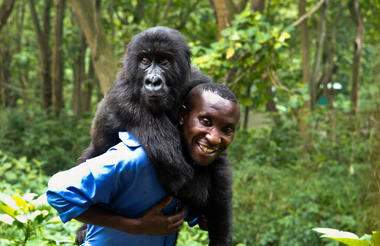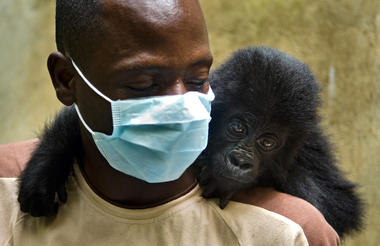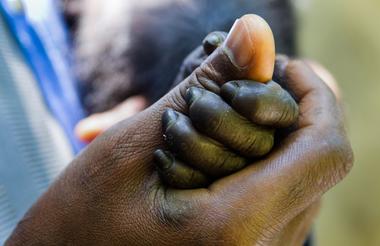 Day 5 :
Virunga National Park
After breakfast you will head out on a 1 hour's drive to the base of the Nyiragongo volcano to start your hike to the summit. The lodge will provide you with a mountain rucksack containing a poncho, long sleeved shirt, a very warm jacket and a sleeping bag as well as a cook who will prepare all your meals and snacks on the trip. It's about a 4-7 hour hike to the summit, where you will spend the night in the rustic shelters looking at the biggest lava lake on the planet, one of the most spectacular sights in the world. A true once in a lifetime experience!
•You may decide to leave some luggage that you do no need up the Nyiragongo at the offices and pick this up tomorrow. Please make sure you bag is locked and clearly labeled.
•If you do decide to take a porter (which we suggest you do) you need to pay US$ 24 directly, before you start climbing. Make sure the dollar notes you have are from 2010 or later and are in good condition. Older notes and notes with tears are not accepted.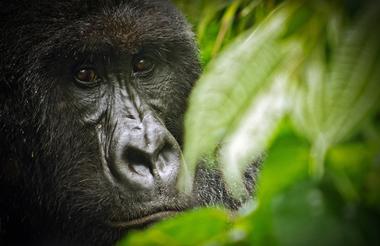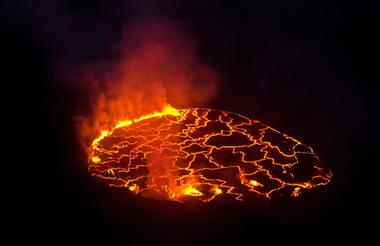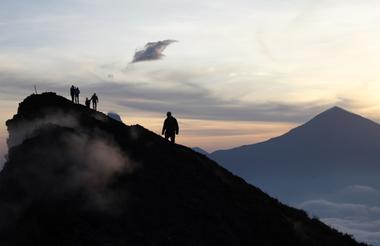 After a basic breakfast on the summit and a last look at the lava lake you will head back down the mountain. This will take anywhere from 2- 4 hours depending on your group's level of fitness. After your goodbyes to the rangers and guides, a Virunga NP car will meet you at the bottom of the volcano and transfer (40 mins- 1 hour) to Kituku in Goma, where you will take a park boat (15 minutes) across the peaceful Lake Kivu to Tchegera Island. This is a beautiful tranquil spot, away from the hustle and bustle of Goma, perfect for relaxing after all the hiking you have been doing.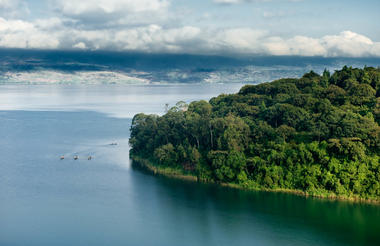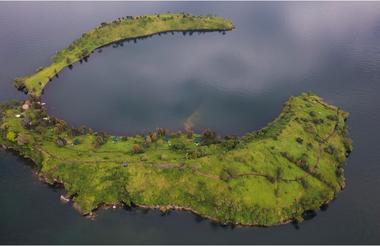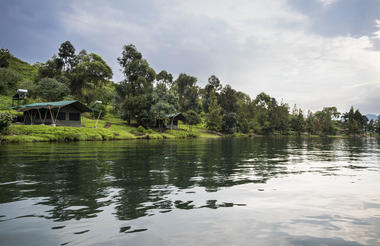 The morning is at leisure as you will make your way to Kigali during the afternoon, in order to make the early morning flight to your next destination.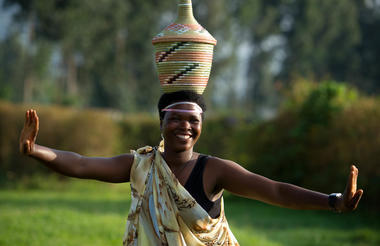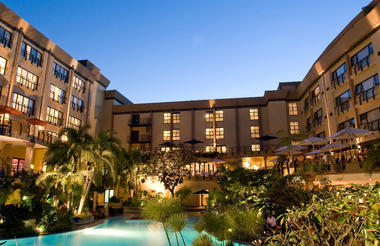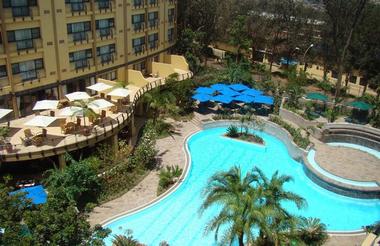 An early flight from kigali airport will take you to the mysterious Rubondo island, you will arrive in the morning so will have the whole afternoon for one of the various activities on the island, including forest walks, canoeing on the lake or trying to catch a massive Nile perch.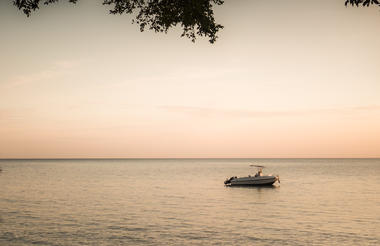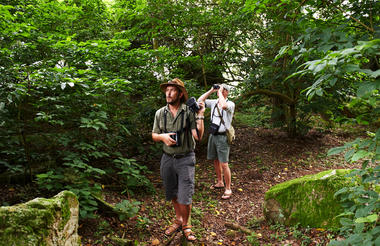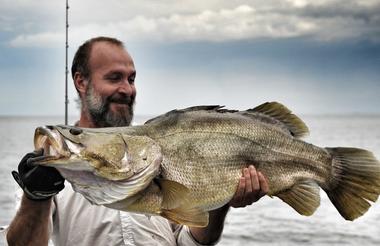 Today you will try and find the chimpanzees, by joining the rangers in their efforts to habituate the local family of chimps. it will be a long day in the forest.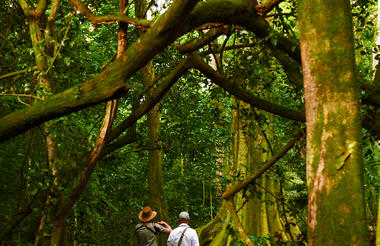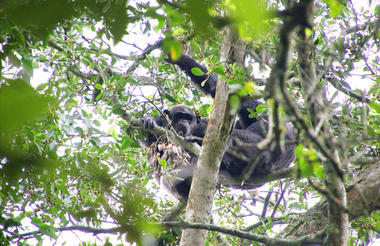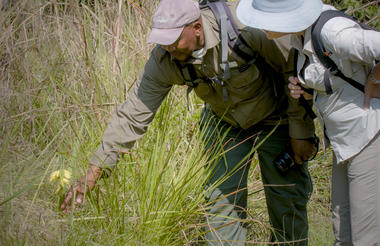 Day 10 :
Central Serengeti
You will board a small aircraft for a 1-2 hour flight to the Serengeti, where you will be picked up by the open game drive vehicle to start your safari. Depending on your wishes, you can either proceed straight to camp for lunch or go on a game drive on your way there.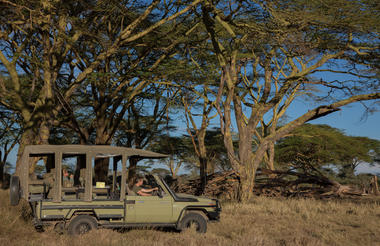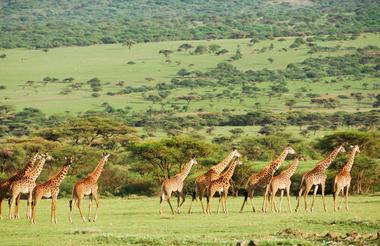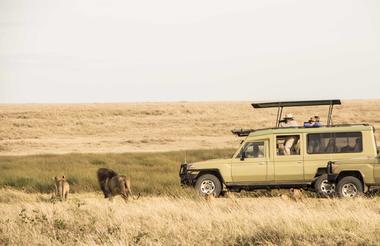 Day 11 :
Central Serengeti
Namiri plains offer the great opportunity to go on a walking safari from camp. As the camp is known for its many lions in the area, chances of seeing one on foot are very good!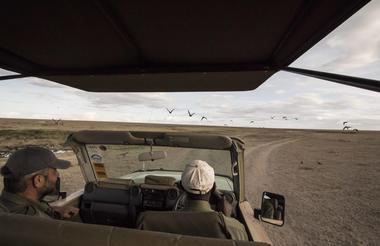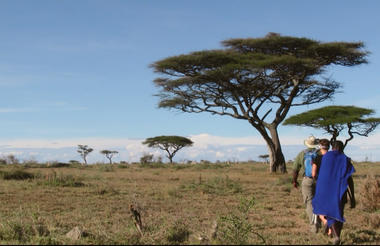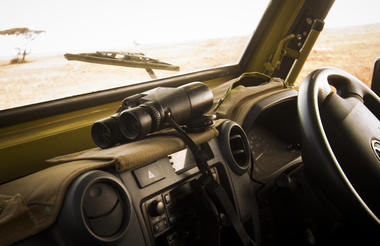 Day 12 :
Central Serengeti
Depending on the season of travel different areas of the Serengeti have different things to offer. So depending on your wishes and the month of travel we can advise you which area and which camp would be the most suitable for you.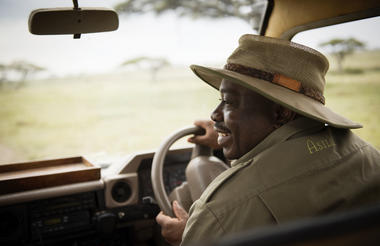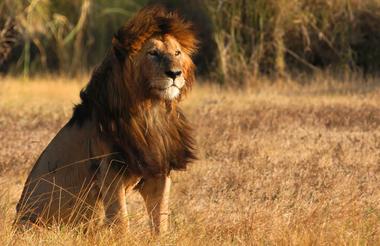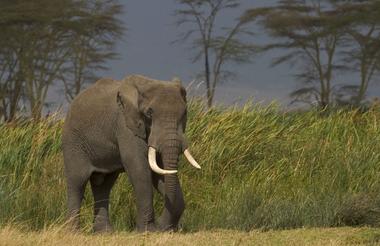 Day 13 :
Ruaha National Park
Today you will say your goodbye's to the serengeti and proceed on to one of the other gems of Tanzania: Ruaha National Park. Not as well known as its northern cousin, Ruaha boasts an impressive lion population as well as some of the most amazing landscapes in Africa, if you wanted an African sunset picture Ruaha is your spot!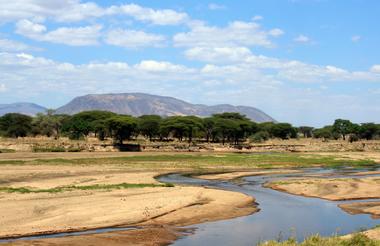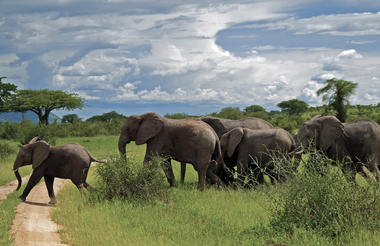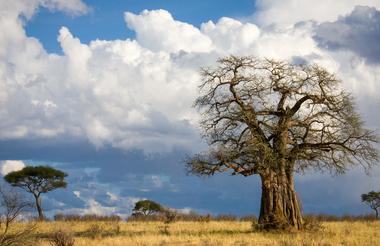 Day 14 :
Ruaha National Park
Ruaha offers some spectacular walking opportunities due to its varied landscape, this is influenced by the seasons, as walking in the wet season can be challenging.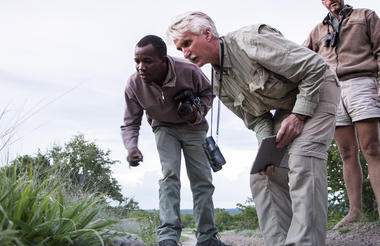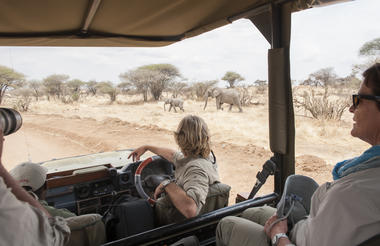 Day 15 :
Ruaha National Park
Besides regular game drives in search of the big cats, Kwihala also offer the possibility to go on a night drive and to see if you can catch a glimpse of one of the many critters that come out at night, such as Porcupine, striped Hyena, genets, civets and many more.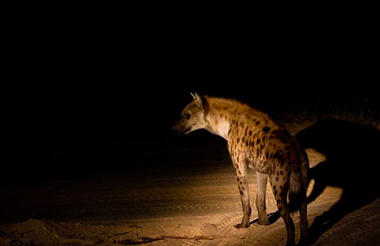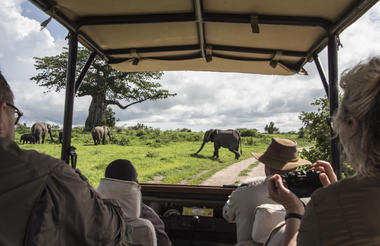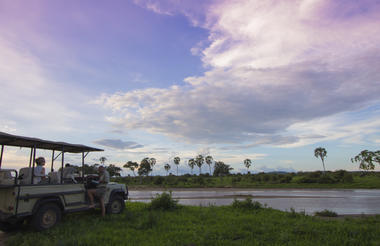 Day 16 :
Selous Game Reserve
Today you will fly on to Selous Game reserve, the largest protected area in Africa. you will stay at BehoBeho a lovely property with great staff.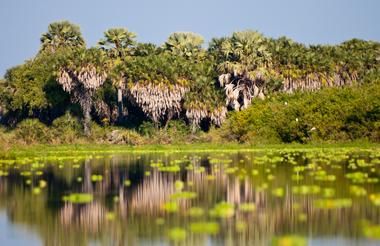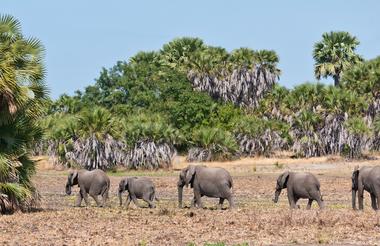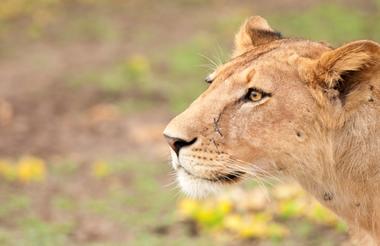 Day 17 :
Selous Game Reserve
Beho Beho offers great guiding and you have a choice of activities, such as walking, driving and boating. on your arrival day you can discuss with your guide how best to spend your days in Selous.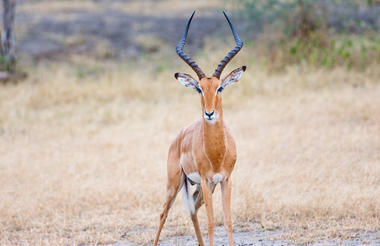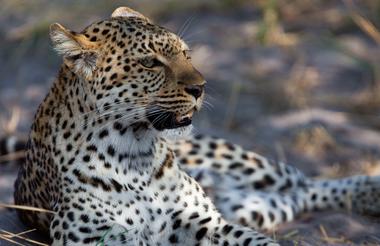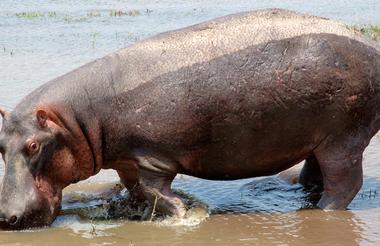 Day 18 :
Selous Game Reserve
Selous is well known for its water based activities, but also for the large population of wild dogs. Selous offers you the best opportunity to see these rare canines, whose populations have dwindled throughout Africa.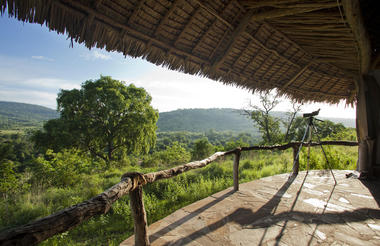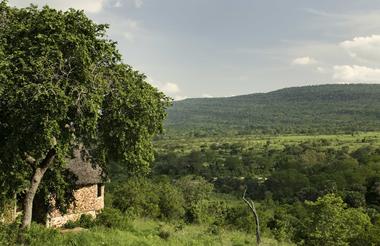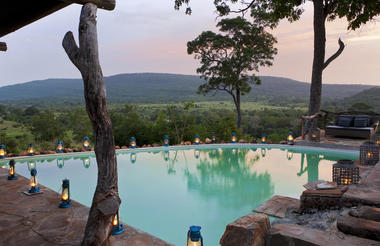 Day 19 :
End of Itinerary
After a morning drive or walk you will have to be on your way to the airstrip and on to the international airport in Dar es Salaam for you flight home.