COVID-19: ACCOMMODATIONS

Hotel No.5
| Entebbe
Nestled in the leafy suburbs of Entebbe, is the new and stylish boutique hotel, Hotel No.5. From the moment you arrive, you are warmly welcomed and cared for. With luxurious rooms opening onto the garden and swimming pool, this is a great option for guests looking for an intimate stay in a tranquil setting.
Make yourself at home – unwind beside the swimming pool, pamper yourself with a spa treatment, or work up a sweat in the hotel gym. For one of the most flavoursome dining experiences in Entebbe, carefully planned menus are paired to an international wine list, and served with pride.
Attention to detail and an attentive guest experience are synonymous with Hotel No. 5, making it the perfect choice for a restful stay in this busy town.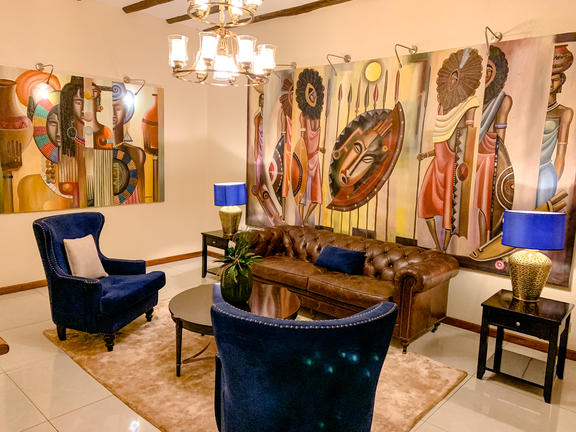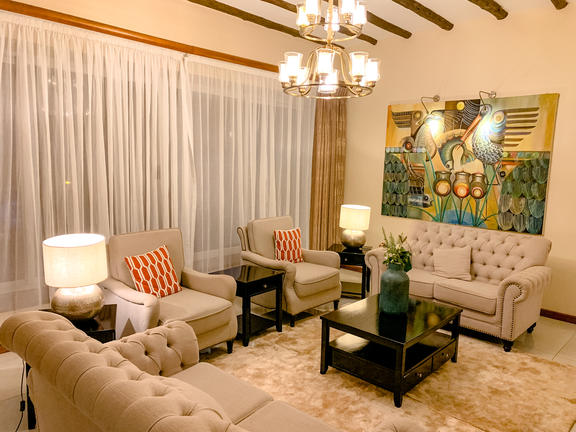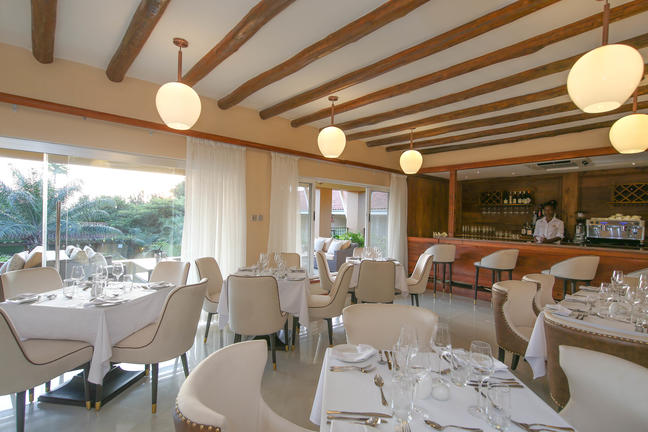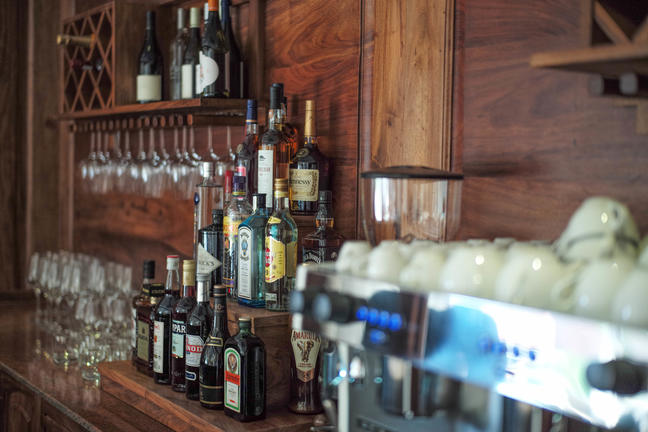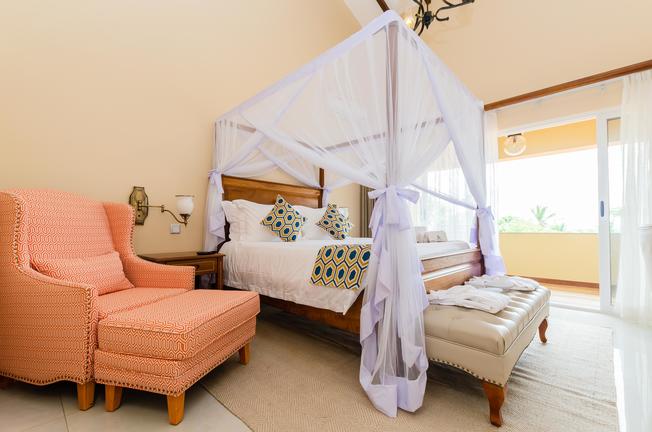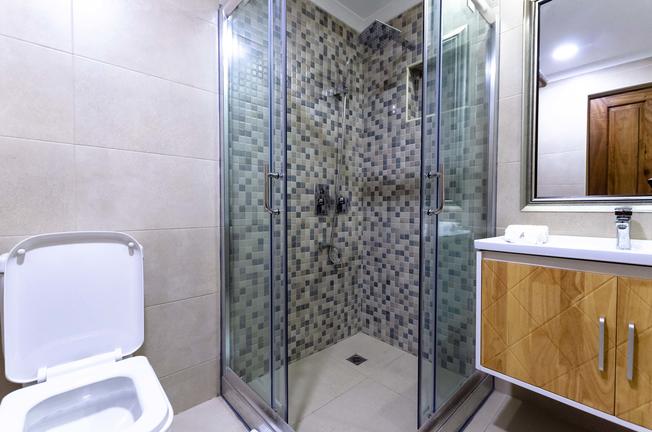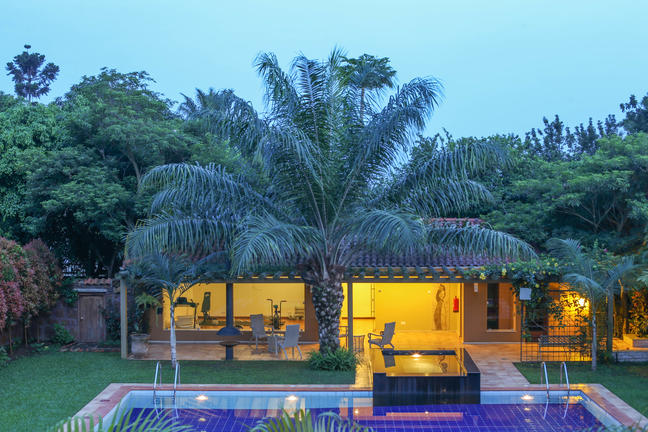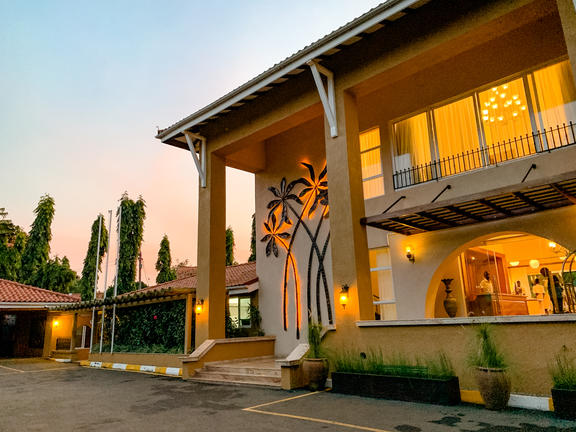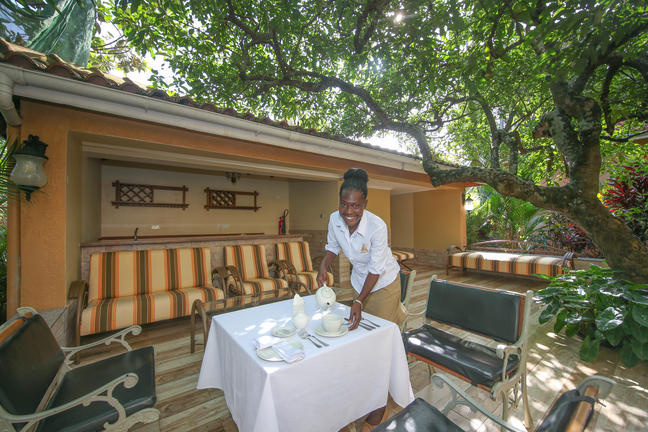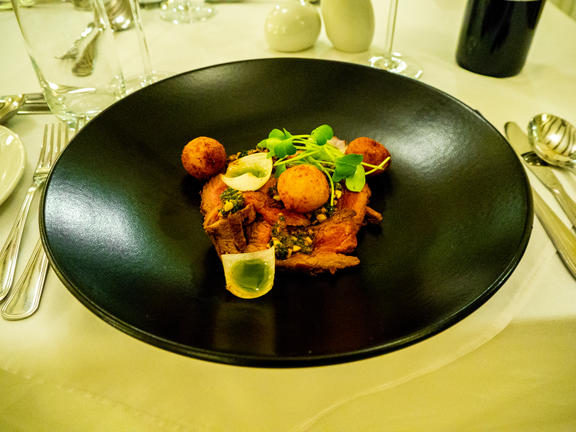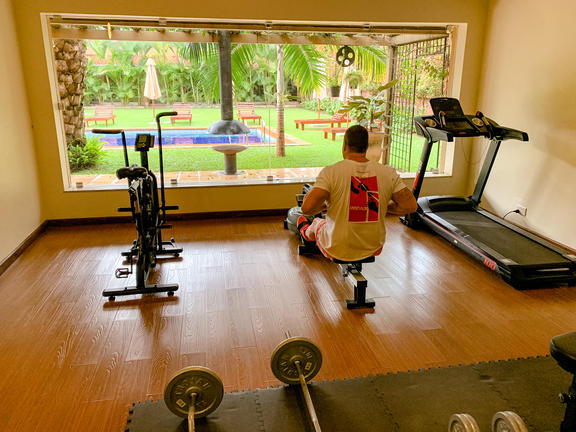 Your Stay
1 Night
Bed and Breakfast

Buhoma Lodge
| Bwindi Impenetrable Forest
Nestled at the gateway to Bwindi Impenetrable Forest, Buhoma Lodge is one of only two lodges set within the national park, and is the perfect lodge of choice when embarking on your bucket-list Gorilla trekking adventure.
Renowned for its warm welcome and attentive service, guests love the homely ambience of this Africa inspired lodge. Constructed using sustainable materials, the elevated central lounge, bar and dining area (serving delicious multi-course meals) offers a cosy spot for guests to unwind, and offers amazing uninterrupted views over the forest. The crackling fireplace adds a mystical atmosphere to cooler evenings.
Tranquil and cosy, the ten spacious eco friendly wooden chalets offer a private escape. Fall asleep to the sounds of the forest and awaken to chattering birds and monkeys as day breaks. Enjoy morning tea/coffee on your private verandah with sweeping views over the primal forest– what better way to start the day.
With Buhoma set just steps away from the trek start point, gorillas have been spotted popping in for an occasional visit, while our resident L'Hoest's monkey troup visit the gardens in front of the lodge almost daily, much to the delight of our guests.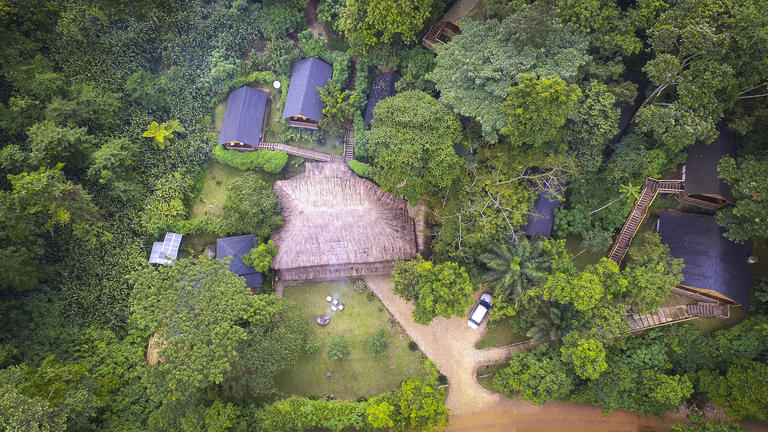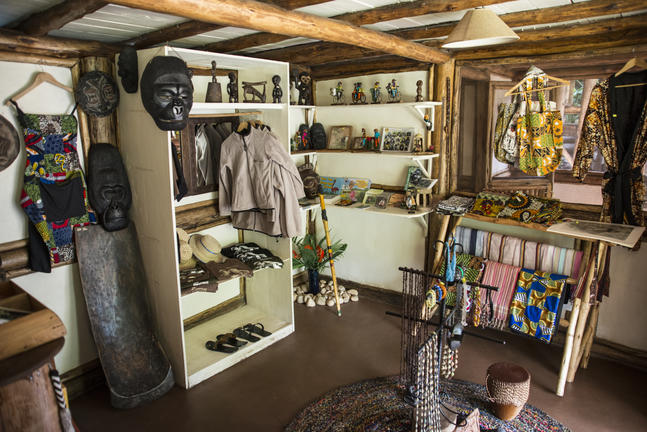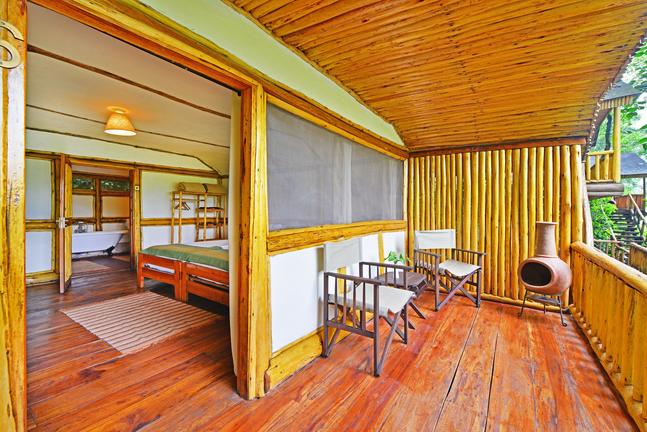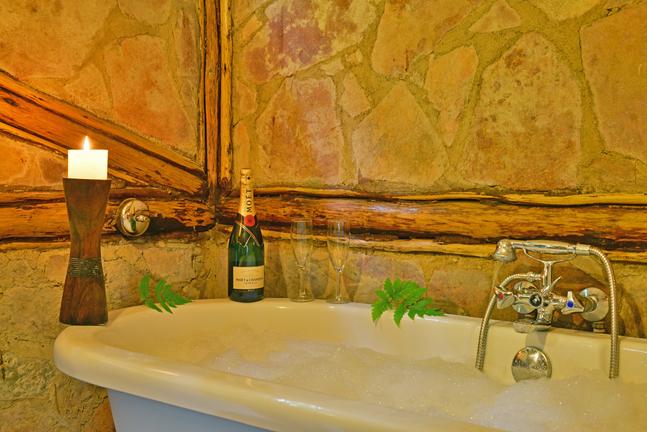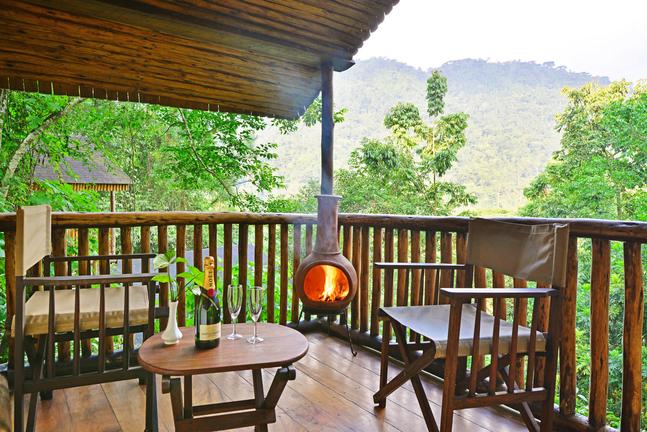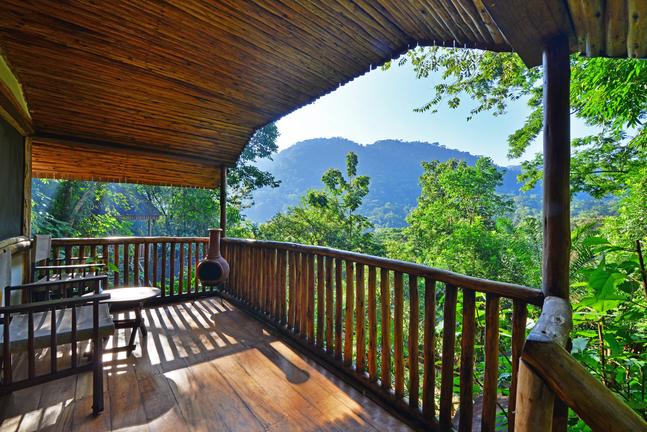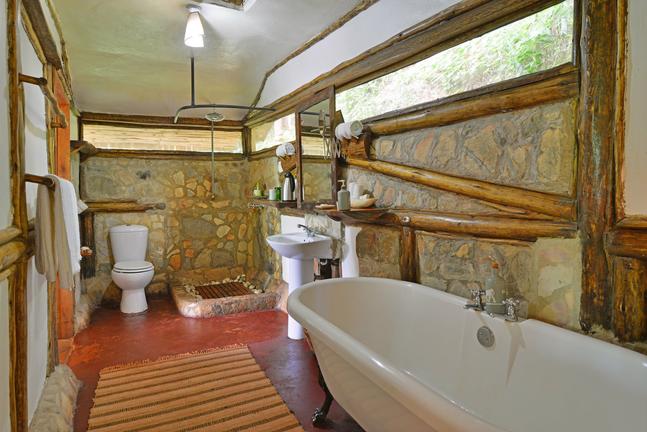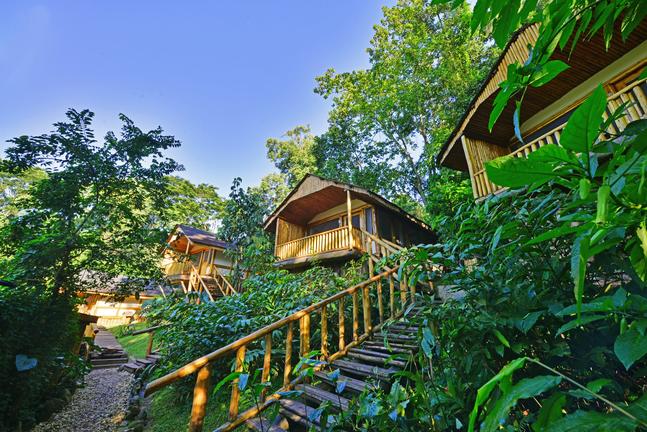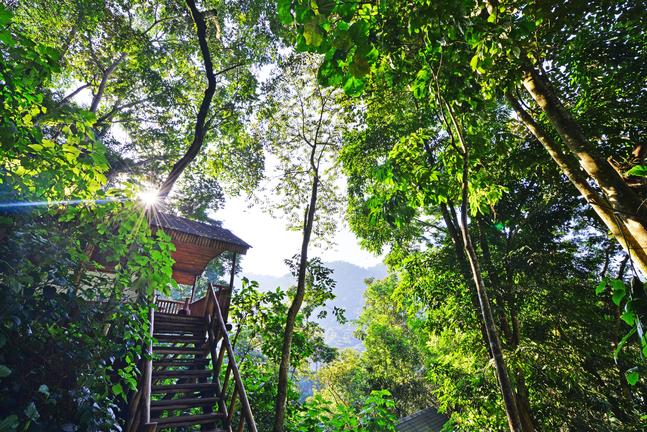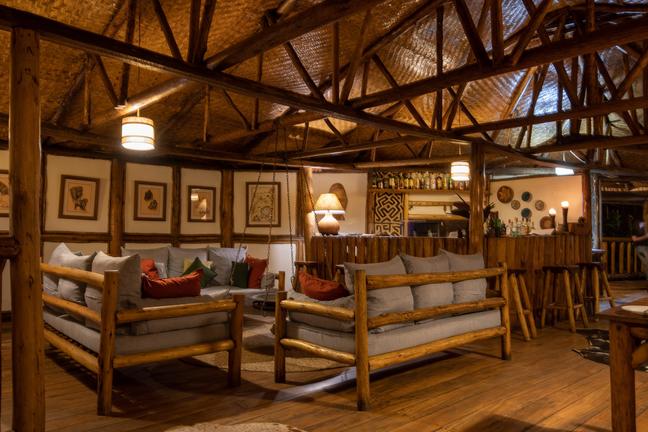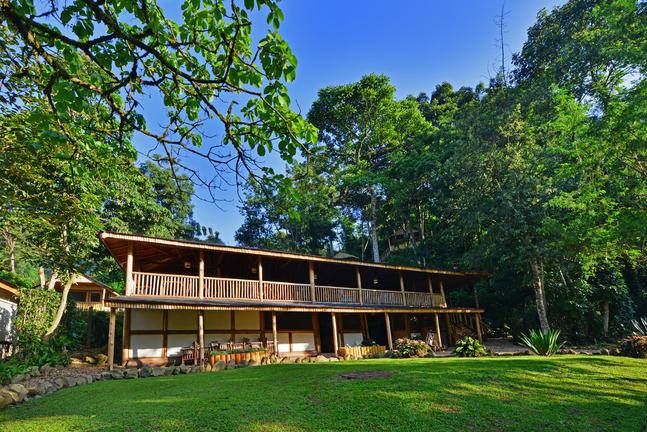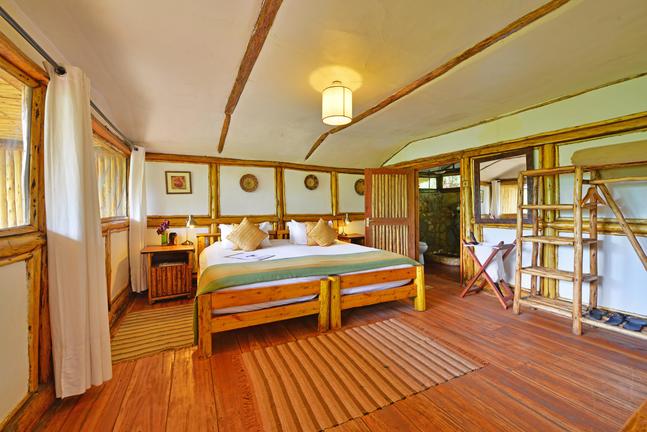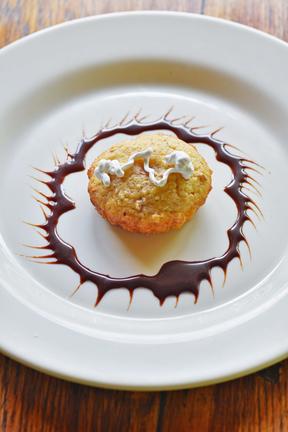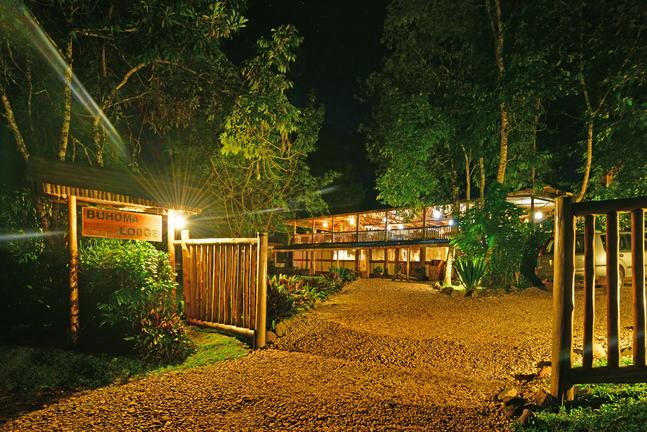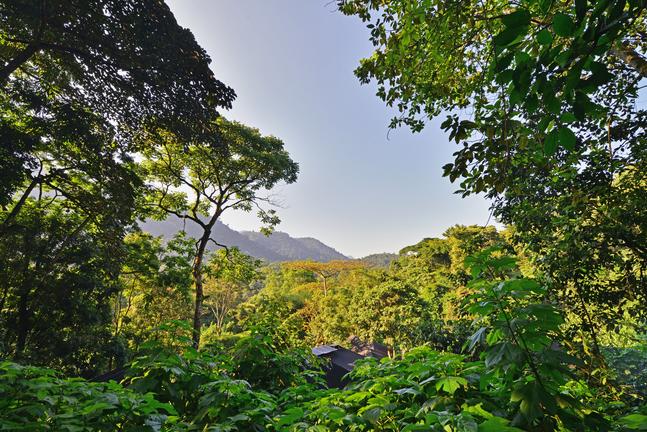 Your Stay
3 Nights
Full Board - Dinner, Bed, Breakfast and Lunch
All Local Brands (excl Spirits) Included
Fast Facts
Lodge
No. Rooms: 10
Special Interests: Birding, Flora, Hiking, History & Culture, Nature, Wildlife

Ishasha Wilderness Camp
| Southern Queen Elizabeth National Park
Ishasha Wilderness Camp is an idyllic retreat for people who truly enjoy the wilderness, coupled with superb accommodation and exceptional service.
The thatched central lounge and dining area provides a cosy and relaxed space for guests, although meals are often served 'al fresco' beside the river. In the evening, the outdoor fireplace beside the river is the perfect place for guests to relax over sundowners and share their day's experiences.
Each of the ten spacious framed canvas rooms, privately nestled along the riverbank, is comfortably furnished and feature en-suite bathrooms. Wake to the delicious aroma of morning coffee served on your private verandah.
Resident troops of Black-and-White Colobus and Vervet monkeys abound and if you are lucky you'll spot Henry, the lone hippo, wallowing lazily below our viewing deck. Game roams freely through camp, with Elephant making frequent guest appearances.
Designed to respect and complement the environment, this low impact, eco-sensitive camp is really something special, and after a few days unwinding here, you may well not want to leave.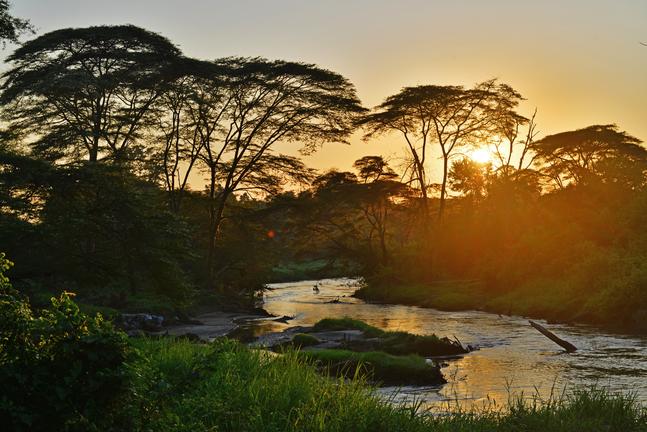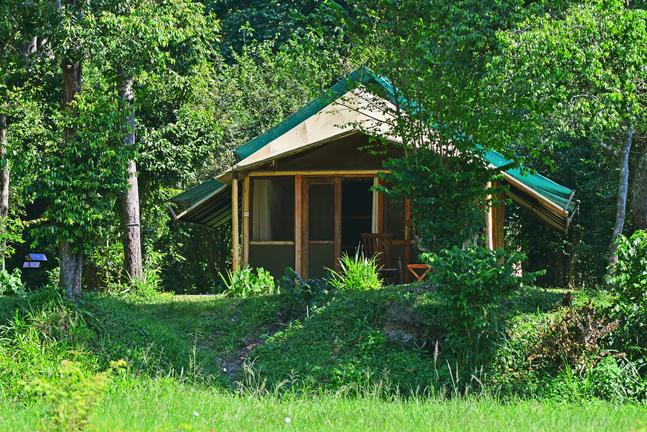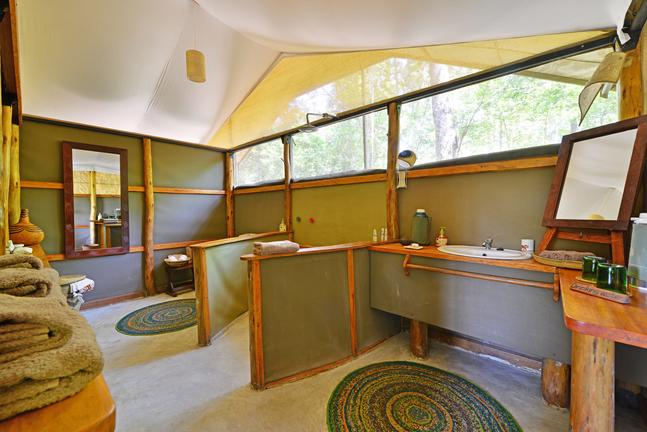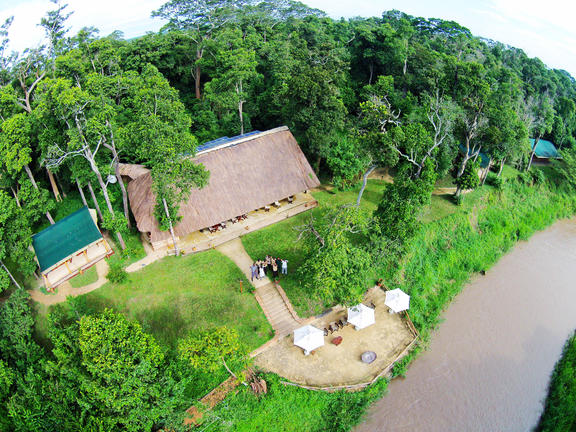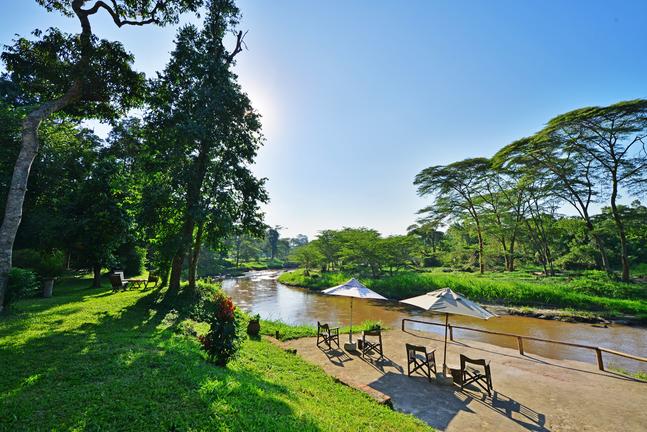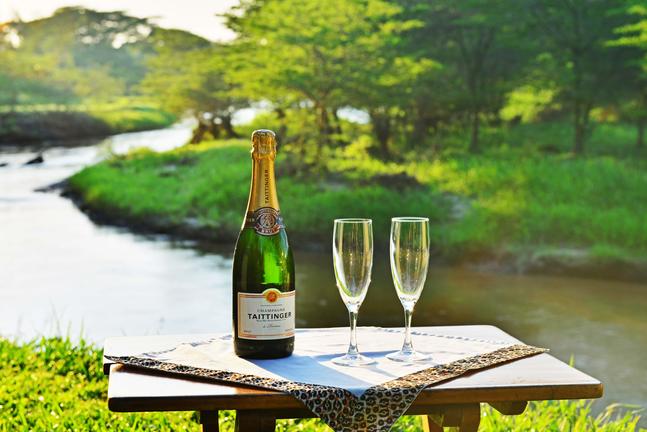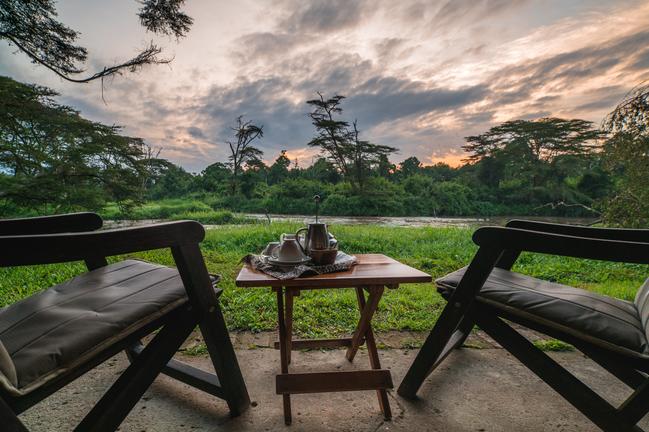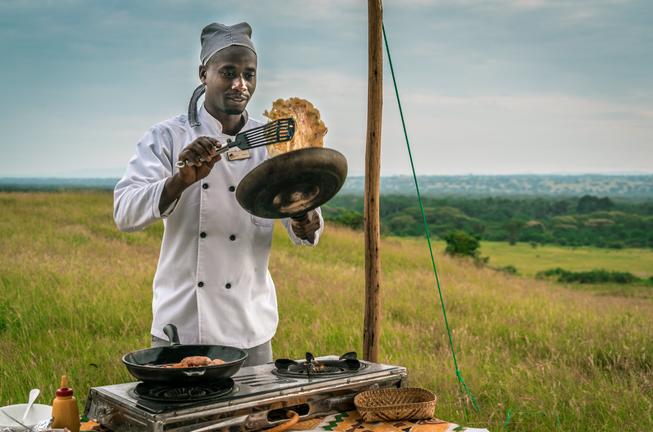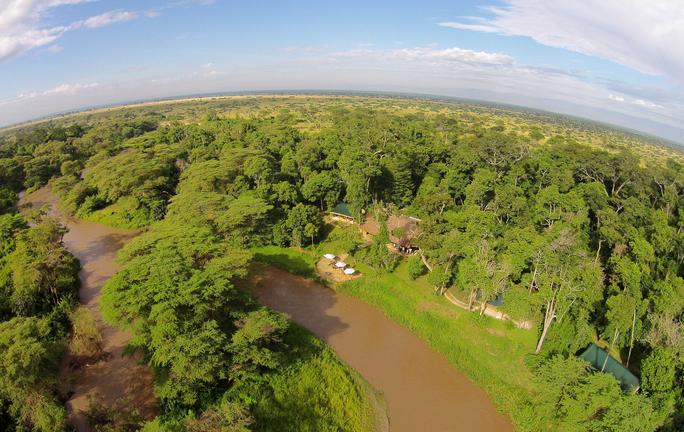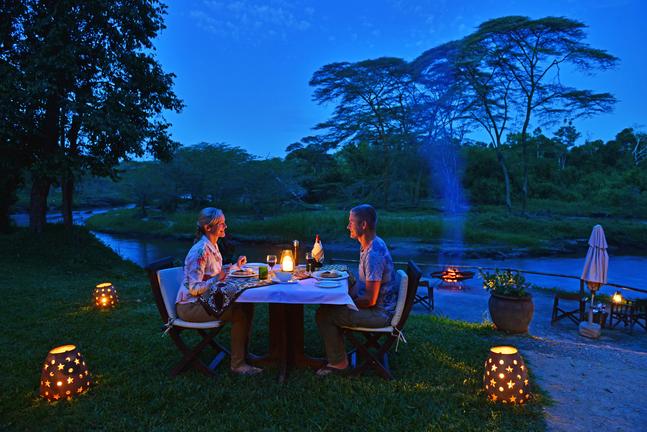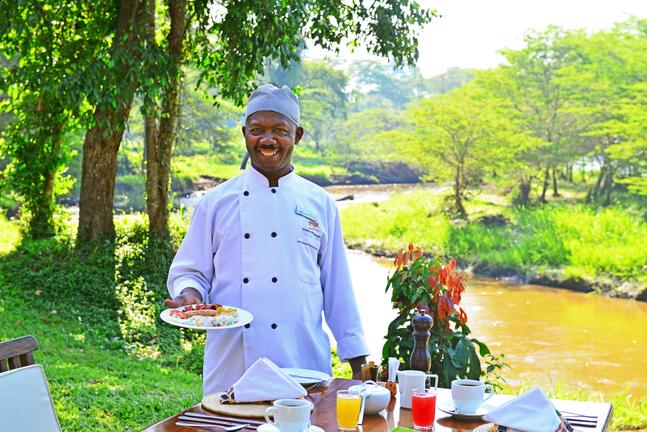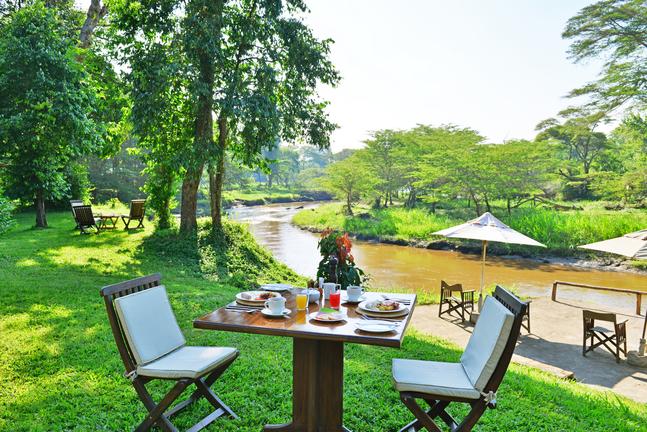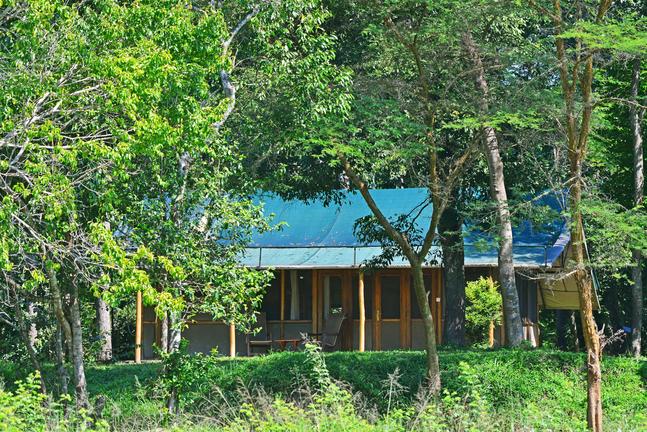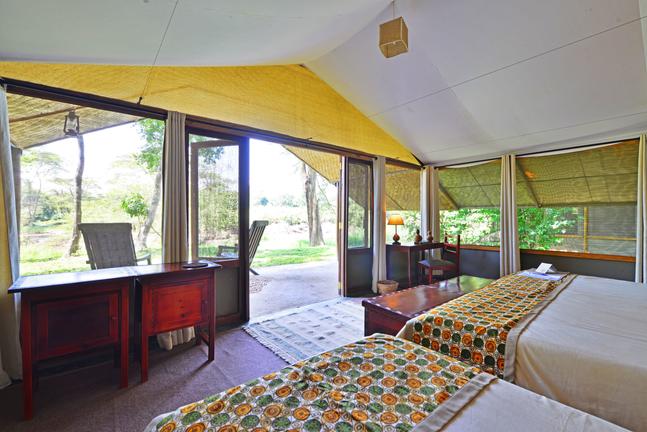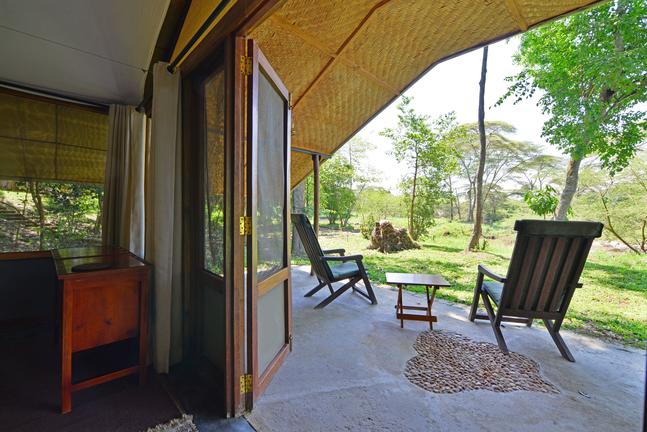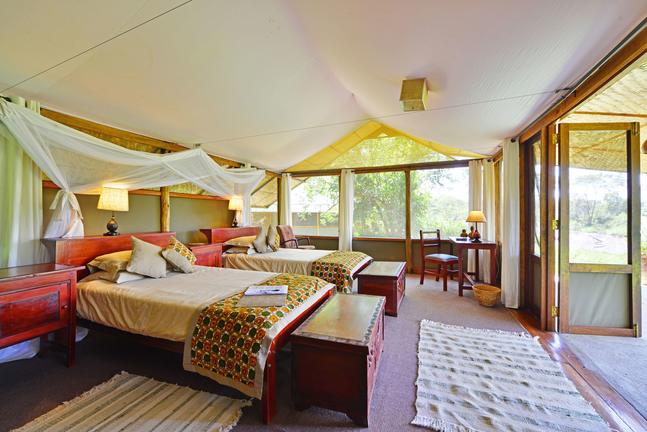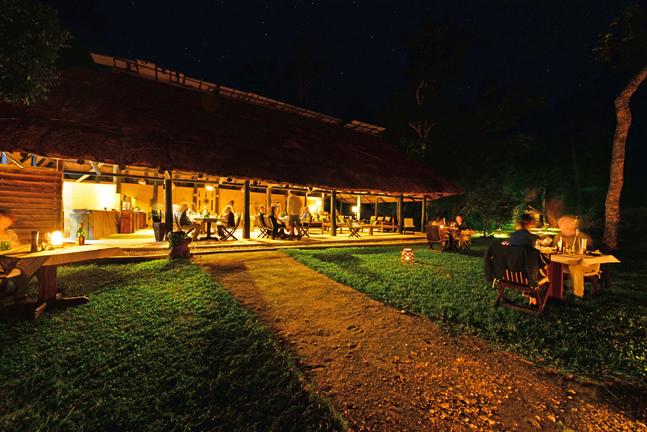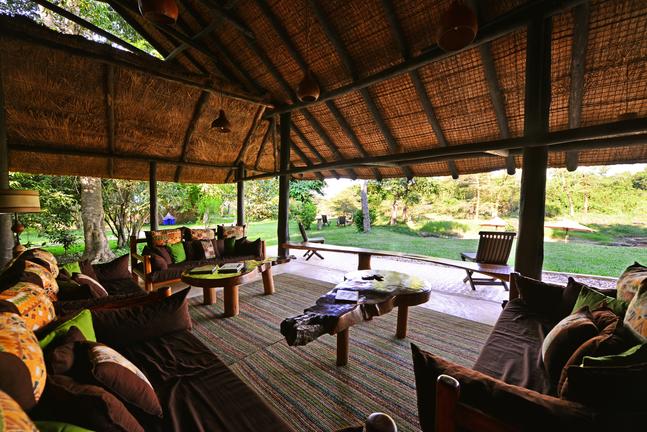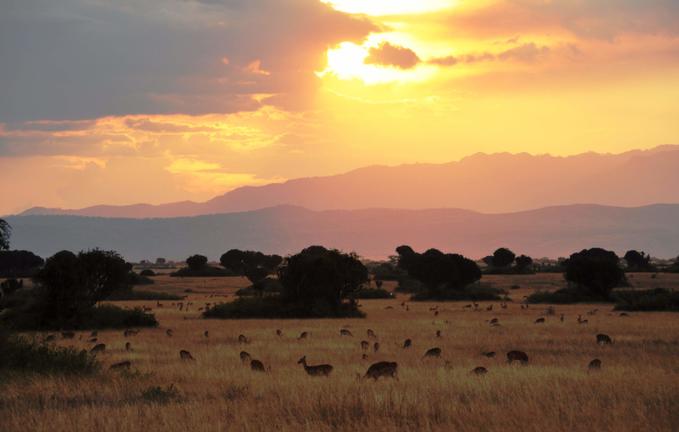 Your Stay
1 Night
Full Board - Dinner, Bed, Breakfast and Lunch
All Local Brands (excl Spirits) Included
Fast Facts
Lodge
No. Rooms: 10
Special Interests: Birding, Fishing, Nature, Relaxation, Wildlife