COVID-19: ACCOMMODATIONS
Olive Grove Guesthouse
| Windhoek
Olive Grove is a small upmarket accommodation establishment situated close to the city centre in a quiet, peaceful area. The guesthouse takes homely atmosphere to a different level.
The newly renovated, open-plan kitchen allows guests to see how meals are prepared, while they enjoy a drink in the lounge. The menu was also reinvented and is now fully a la carte, quite unique for a guesthouse. Home-style food is rounded off with great presentation, pushing up the level of the guesthouse dining experience.

Whilst each of the ten rooms and one suite cater for every need of the most discerning traveller, the emphasis remains one of simplicity and elegance.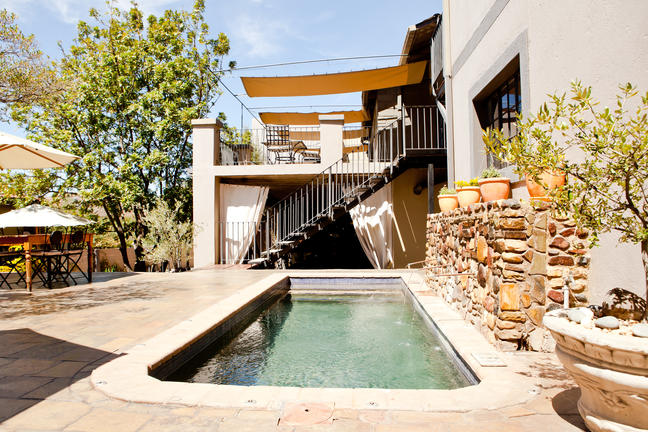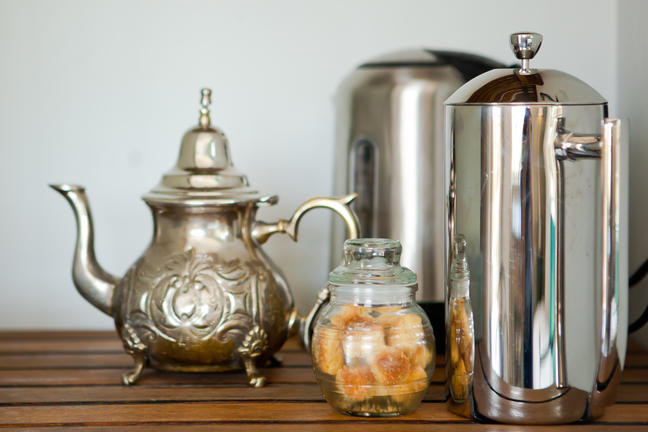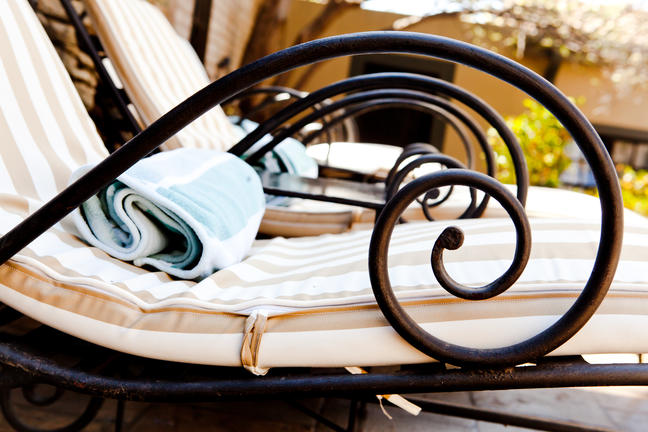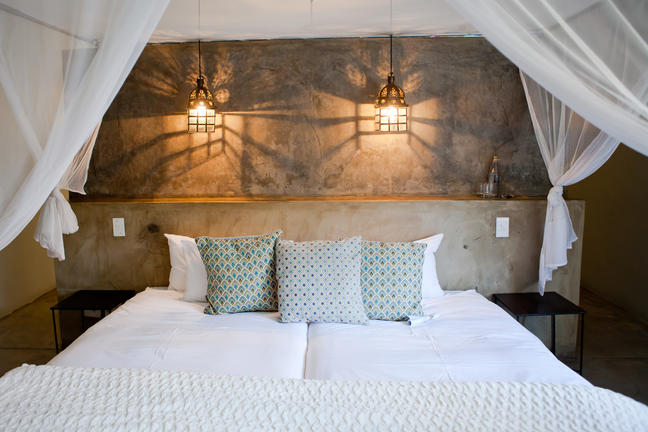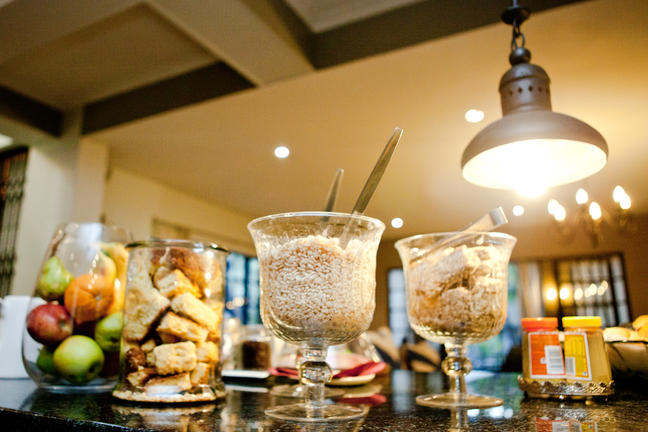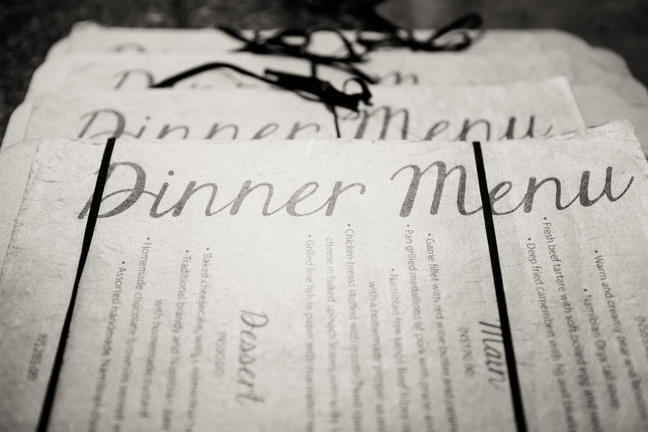 Your Stay
1 Night
Bed and Breakfast
Fast Facts
Guest House
Spoken Languages: Afrikaans, English
No. Rooms: 11
Special Interests: Hiking, Leisure, Relaxation, Shopping, Wine
Camelthorn Kalahari Lodge
| Intu Afrika Kalahari Game Reserve
The 12 rooms are styled the with crisp white linen on comfortable beds. The San-inspired décor compliments this stylish yet rustic style. The en-suite bathrooms are fitted with a large shower, air conditioning and a tea and coffee station. This lodge is designed to cater for the more young at heart and the rooms are therefore at an adequate distance from one another. Each rondavel has a small stone patio from which the captivating scenes of the Kalahari Desert can be taken in.
An inviting, sparkling blue pool which attracts the odd Oryx despite there being a waterhole in close proximity is the first sight to catch your eye as you enter the main area of the lodge. The lounge has comfortable leather seating and is next to the bar that leads to a boma area where large fires are lit and barbecues can be enjoyed at night. An upstairs restaurant overlooking the majestic sights serves an alternative area where sumptuous meals are served. The kitchen is also replenished with organically grown vegetables from the neighbouring farm, Twilight and guests truly enjoy the finest and freshest culinary delights that the Kalahari has to offer.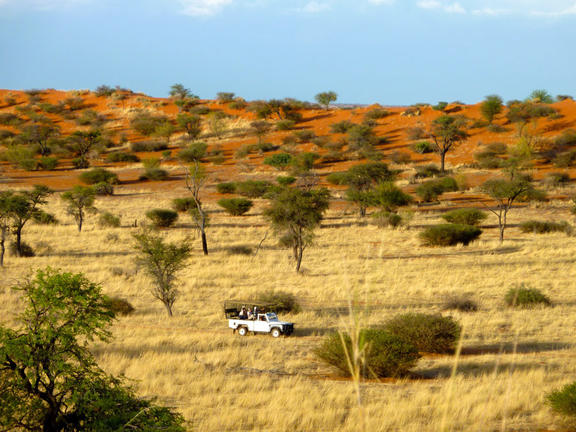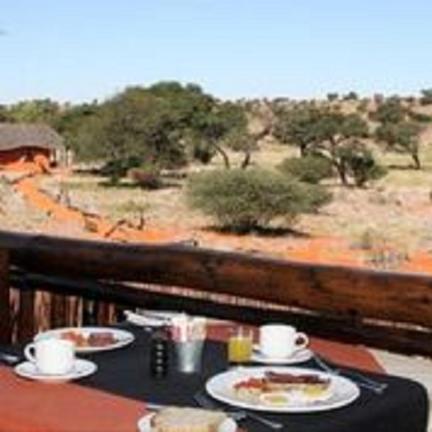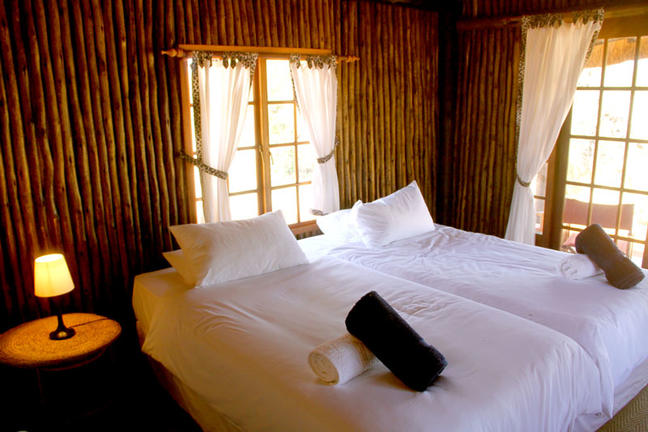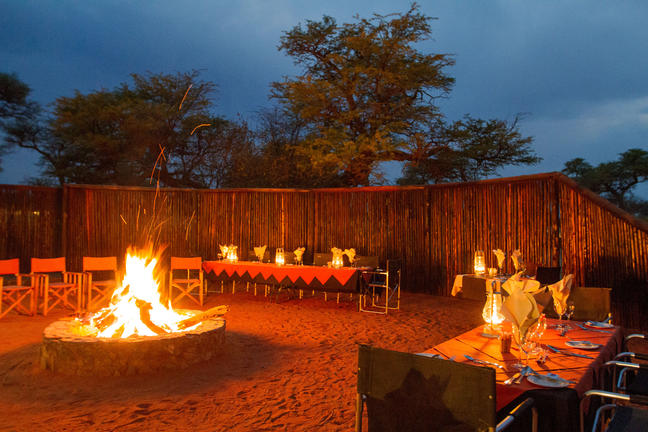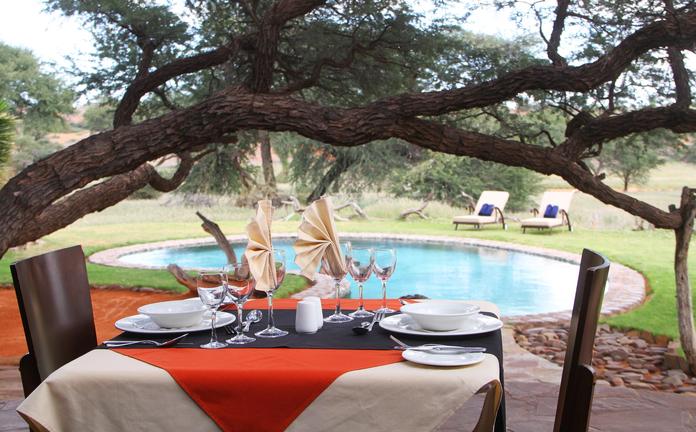 Your Stay
1 Night
Dinner, Bed and Breakfast

Canyon Roadhouse Campsite Gondwana Collection Namibia
| Fish River Canyon
Canyon Roadhouse is located 20 km east of the Fish River Canyon on the C 37.
Fill up with smiles at this innovative lodge that celebrates the good old days of the automobile. It offers peaceful slumber in 24 spacious rooms and boasts a pool, a campsite, a fuel station, an inviting terrace and the most extraordinary restaurant in southern Namibia.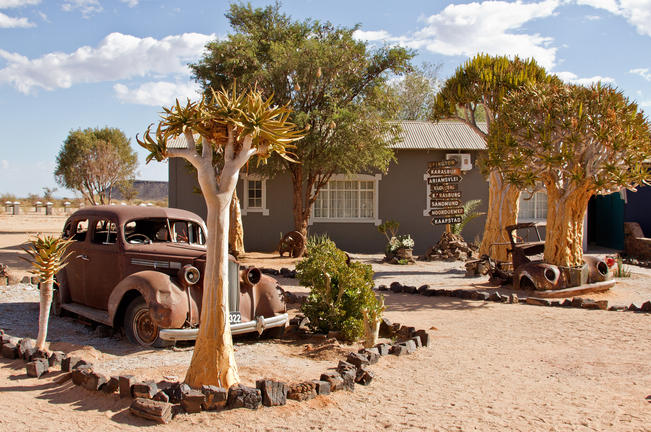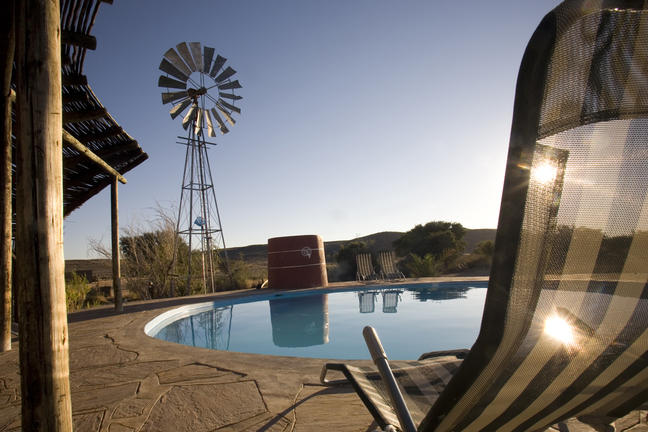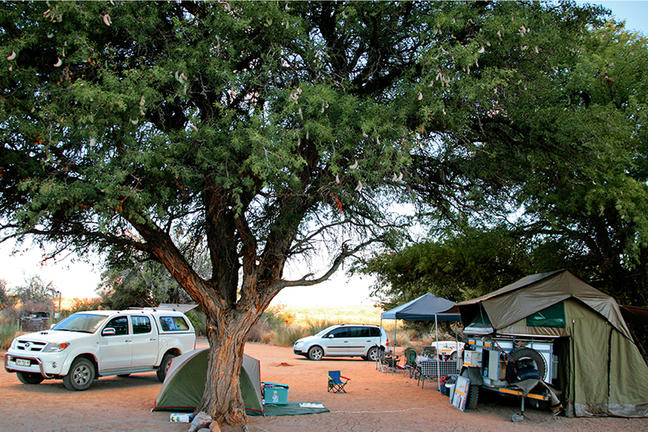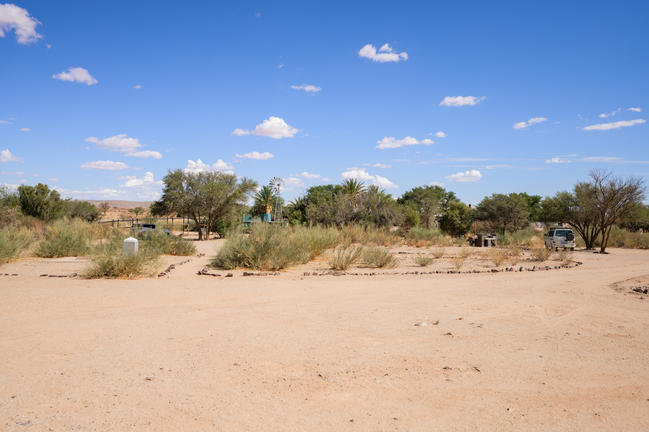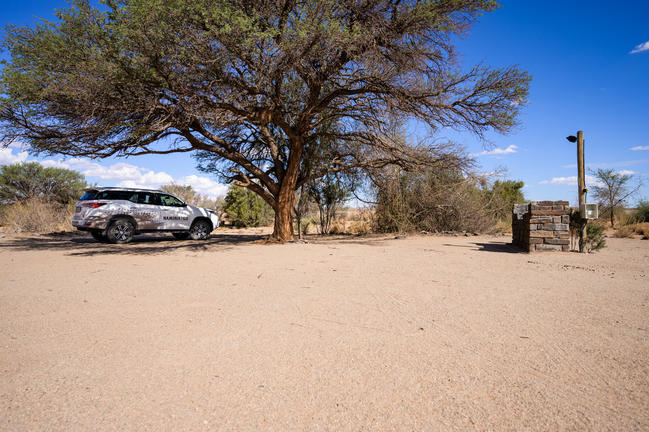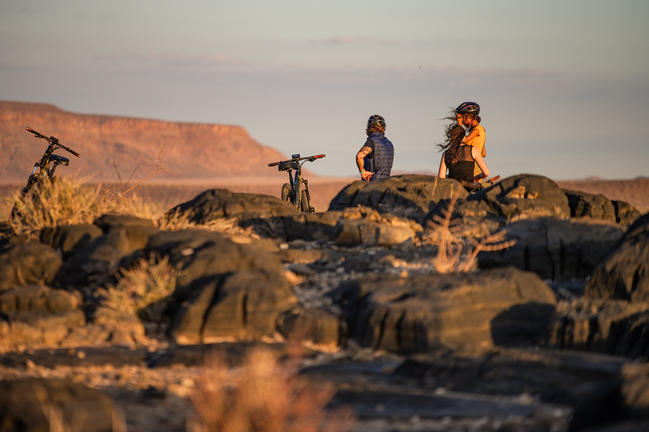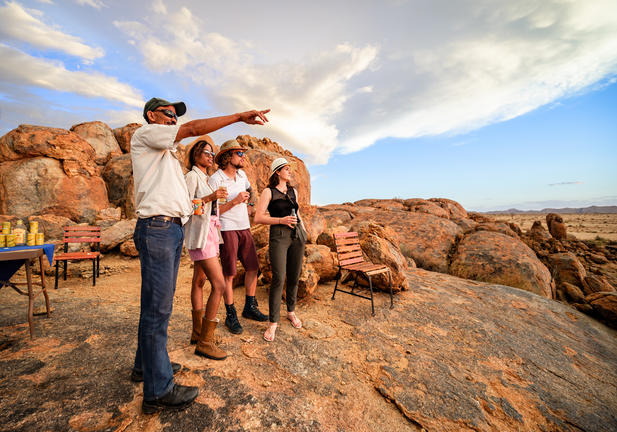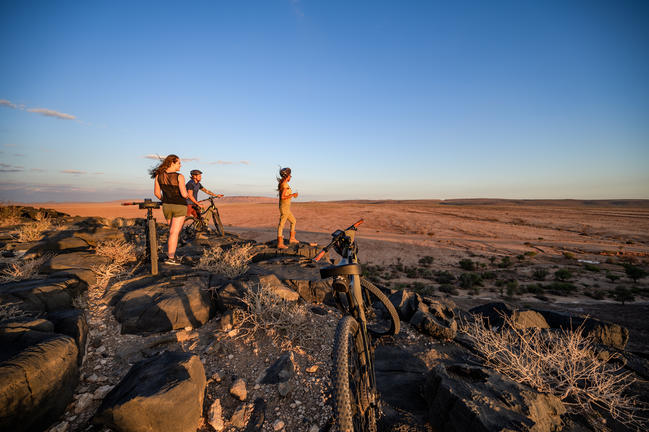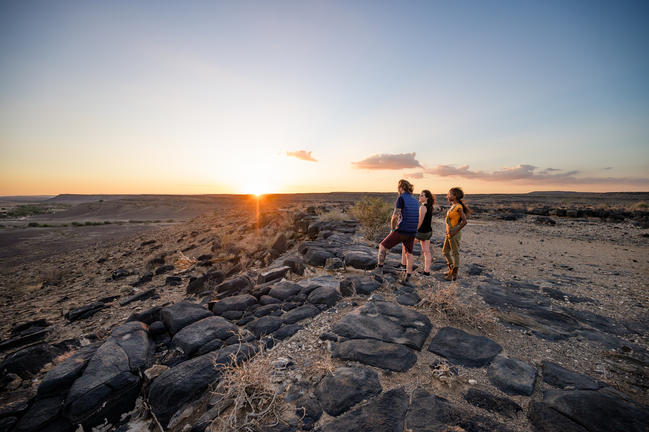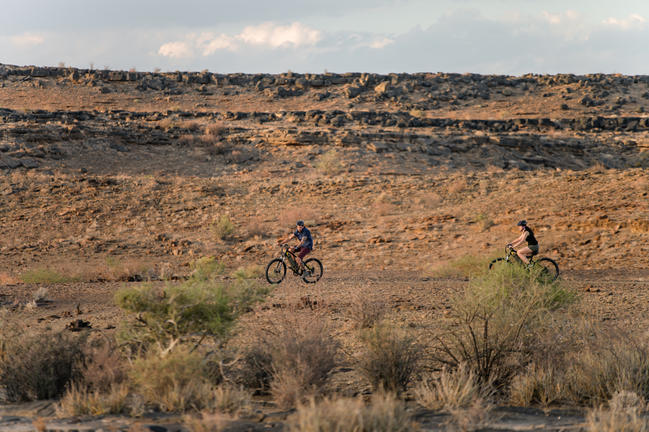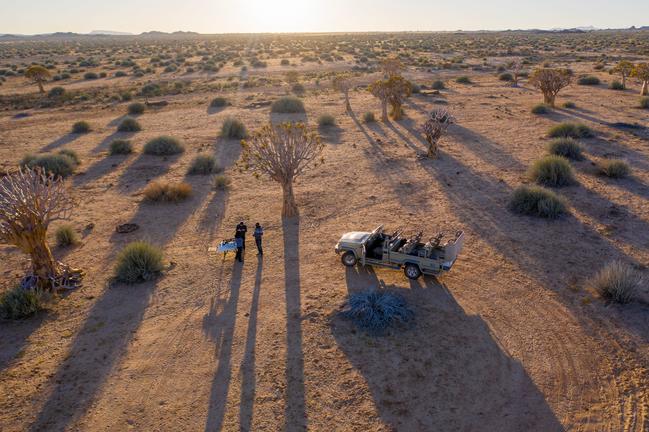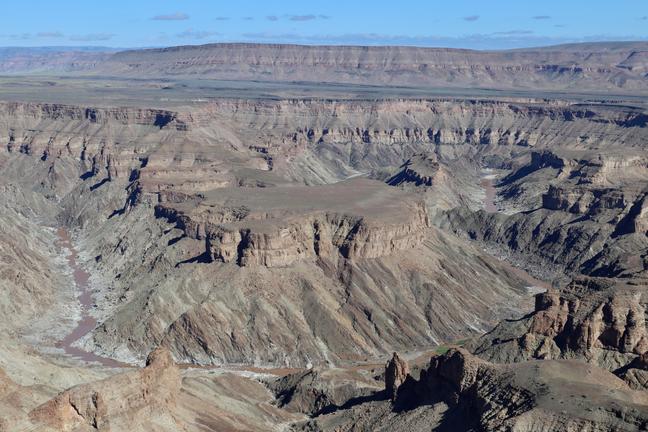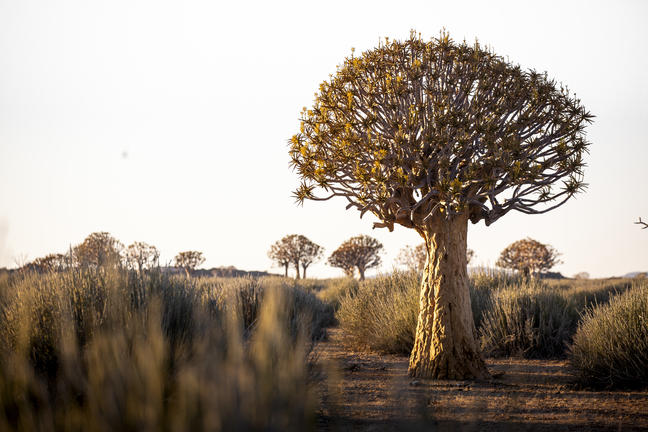 Your Stay
1 Night
Dinner, Bed and Breakfast
Fast Facts
Campsite
Spoken Languages: Afrikaans, English
No. Rooms: 12
Special Interests: Adventure, Hiking, Leisure, Nature, Relaxation
Alte Villa is located in Lüderitz, Namibia. Activities including fishing, hiking, and windsurfing can be enjoyed in the surrounding area. The guestrooms feature sea or garden views and are equipped with a desk and a private bathroom with either a bathtub or a shower. Free Wi-Fi, a communal lounge area with a fireplace, a lush garden and a terrace are offered at this guesthouse. Guests are welcome to enjoy a drink and fresh seafood at the on-site restaurant.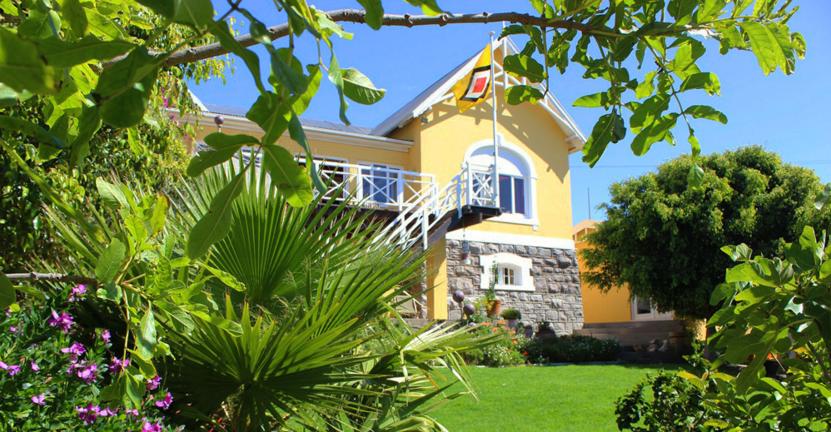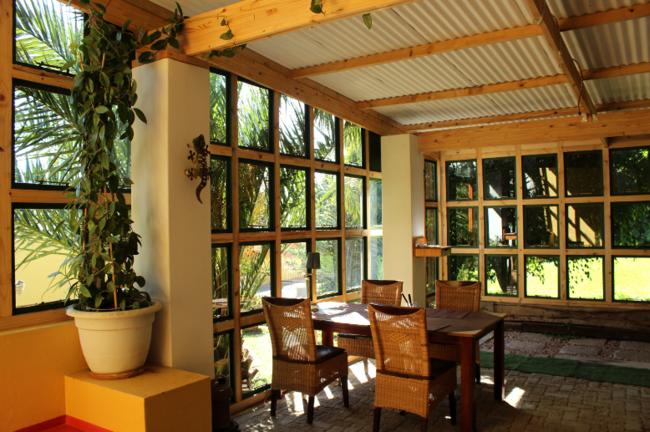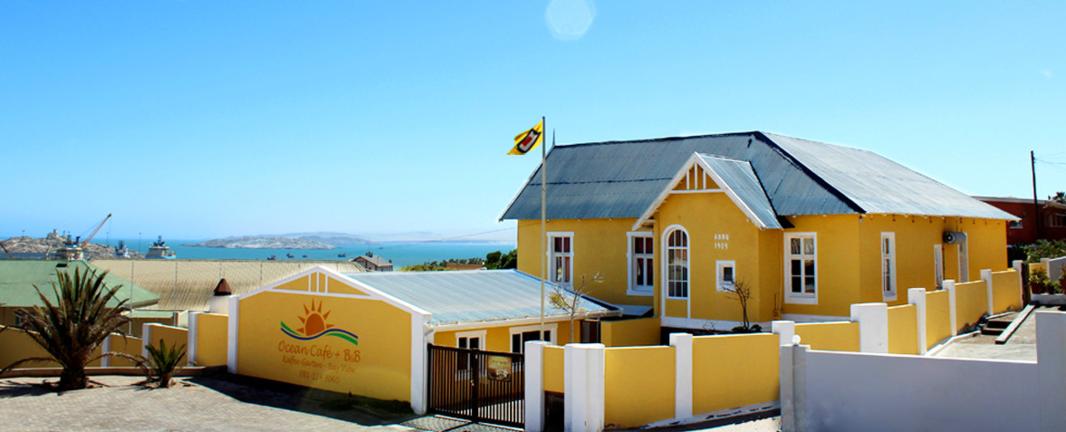 Your Stay
2 Nights
Bed and Breakfast
Desert Homestead Lodge
| Sossusvlei
The wide valley in which the lodge is situated is sheltered by the Nubib, Tsaris and Naukluft Mountains with a view reaching the distant dunes of the Namib Desert in the west. In this exquisite position, the lodge offers stylish accommodation in thatched chalets which were designed with the fragile beauty of this remarkable environment in mind. Desert Homestead Lodge will ensure an unrivalled respite from the desert extremes. Tranquil surroundings, al fresco dining, delectably fresh farm cuisine, refreshing dips in the pool, stunning sunsets and sunrises are the basic pleasures at the lodge. And meandering across endless plains or discovering ancient water courses on a beautifully groomed steed is a magical and alternative way to appreciate the surroundings. The final remnants of each day see nature at her most profound. Rugged landscapes bathed in hues of pastel ... a truly humbling experience.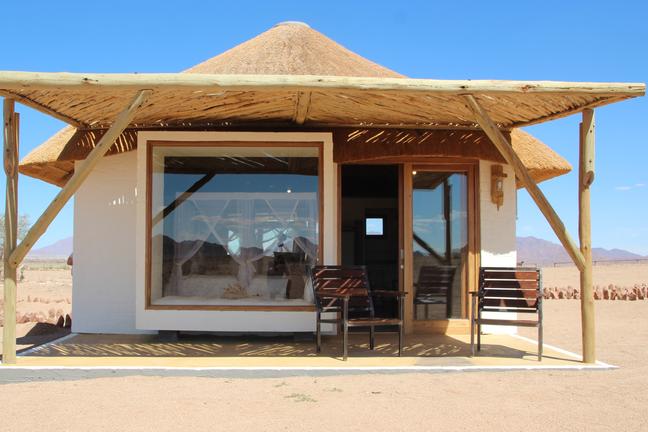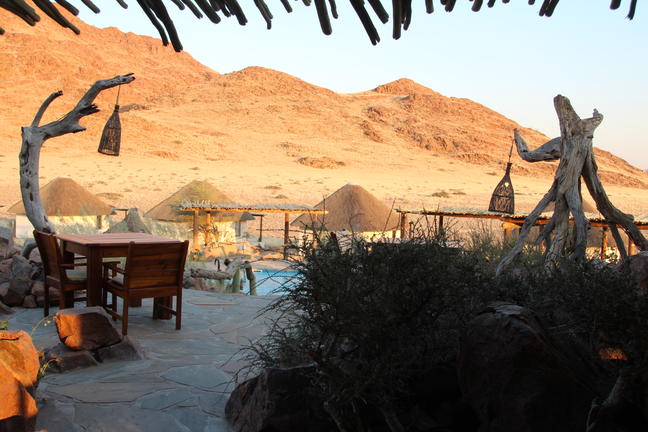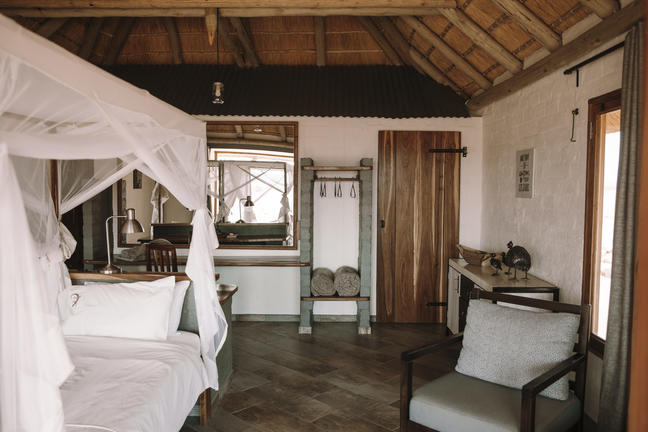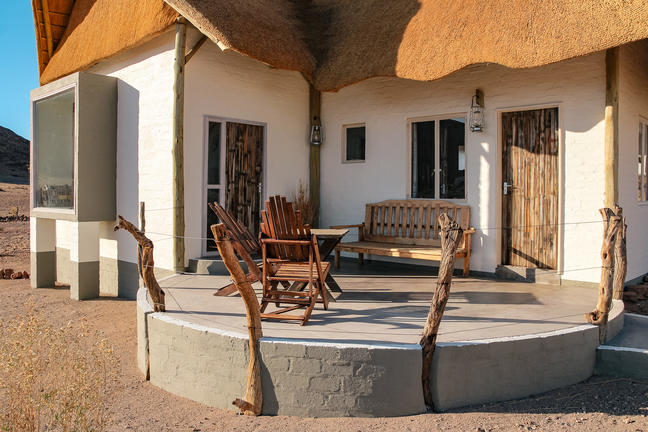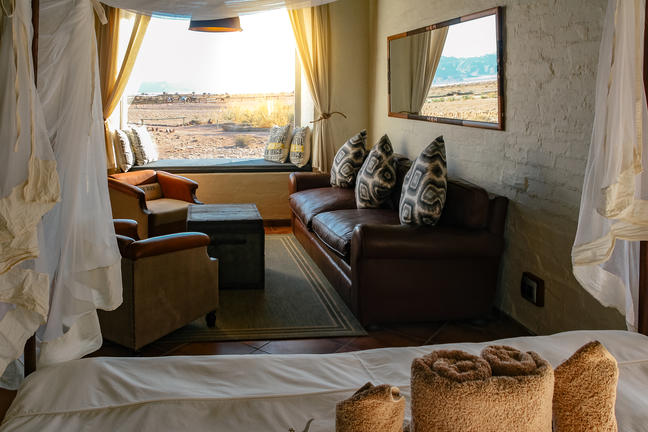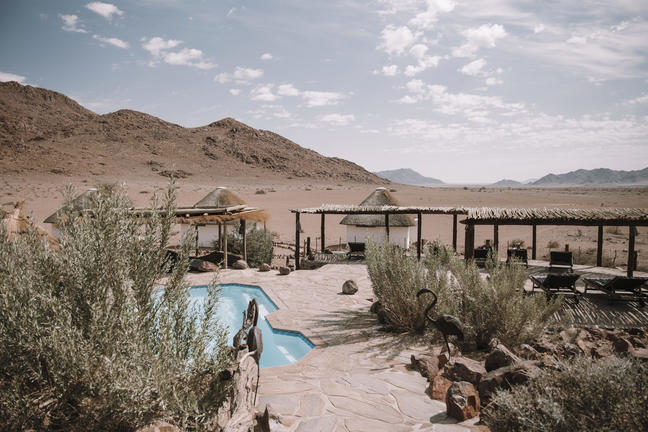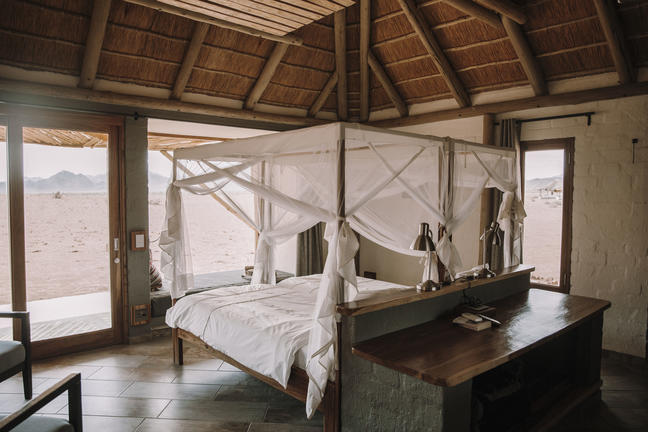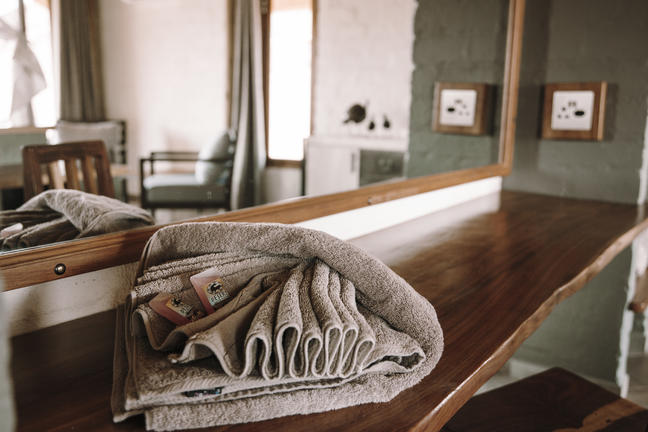 Your Stay
2 Nights
Dinner, Bed and Breakfast
Fast Facts
3 Star
Lodge
Spoken Languages: Afrikaans, English
No. Rooms: 26
Special Interests: Birding, Hiking, Leisure, Nature, Relaxation, Wildlife
Swakopmund Luxury Suites
| Swakopmund
Swakopmund Luxury Suites offers stylish and modern accommodation situated in the heart of Swakompund. The accommodation is provided in light and airy rooms, all comfortably furnished. Crisp white interior and earthy elements, high quality bedding and stylish en-suite bathrooms define the rooms. All of which include TVs with satellite channels, air-conditioning and tea and coffee-making facilities and the terrace offers a peaceful place for guests to relax and enjoy the fresh air. Breakfast is included and is served at Café Bojo.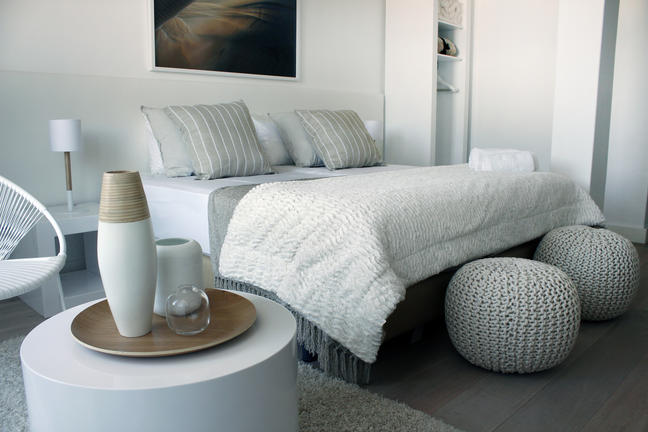 Your Stay
2 Nights
Bed and Breakfast
Camp Kipwe
| Twyfelfontein
Camp Kipwe is an intimate and remote bush lodge located in Namibia's arid yet starkly beautiful Twyfelfontein region, home to many ancient Bushman etchings. The 9 specially-designed rooms are unique and private, with an outdoor bathroom, thatched roofs and spectacular views over the surrounding area. A luxury thatched suite with a lounge equipped with air-conditioning, a satellite television, a double room with en-suite bathroom, laundry service and a mini-bar.
Camp Kipwe offers guided nature walks around the Twyfelfontein Conservancy, as well as trips to see the Bushman etchings, the mysterious Organ Pipes and Burnt Mountain. For a very special experience, an Elephant Nature Drive is a must-do; explore the terrain in search of these elusive desert-dwelling elephants who have adapted to the dry and sandy conditions of northern Namibia.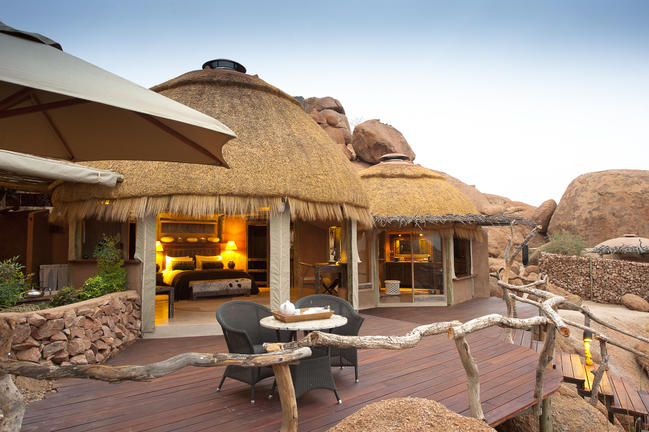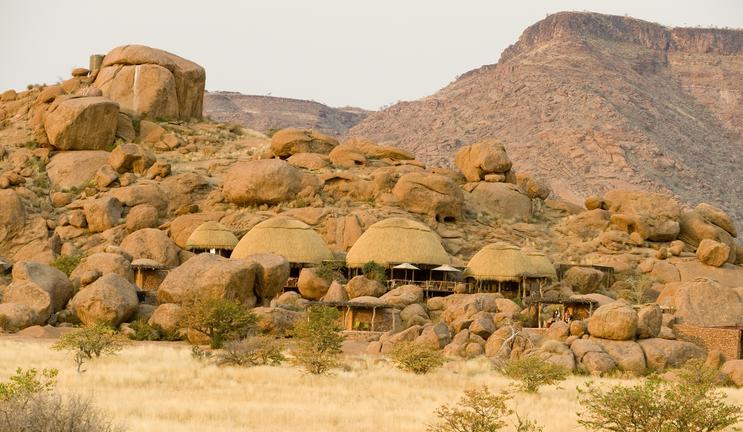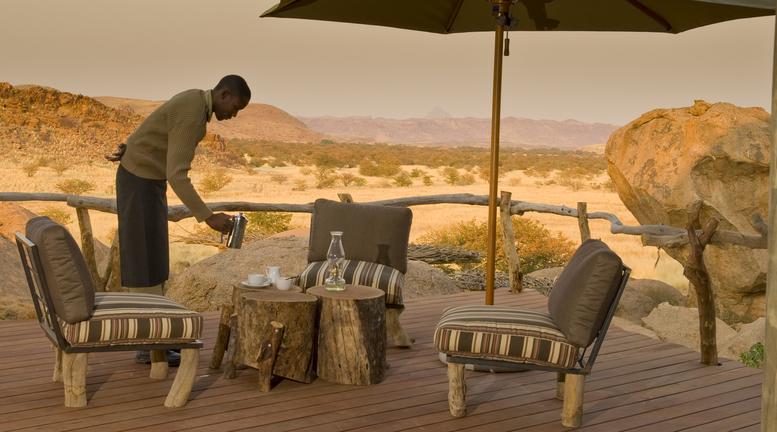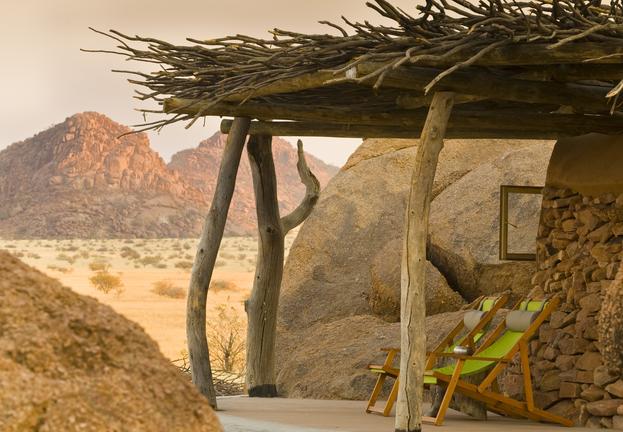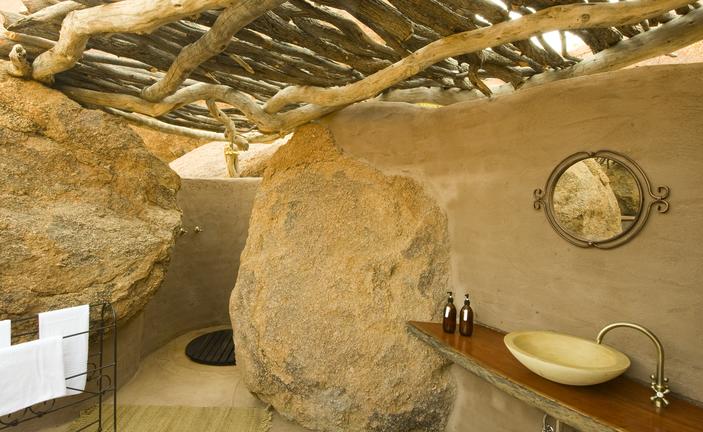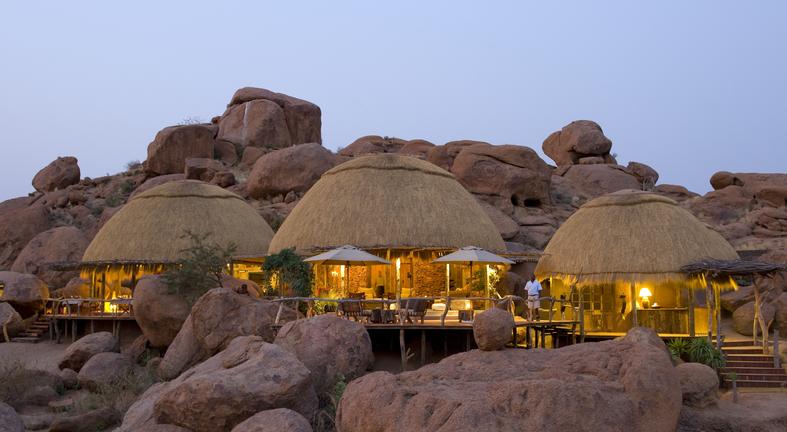 Your Stay
2 Nights
Dinner, Bed and Breakfast
Fast Facts
Lodge
Spoken Languages: Afrikaans, English
No. Rooms: 10
Special Interests: Adventure, Birding, Flora, Hiking, History & Culture, Indigenous Culture / Art, Leisure, Nature, Relaxation, Wildlife

Taleni Etosha Village
| Etosha South
Affordable Luxury at Etosha National Park near Okaukuejo
Situated only 2km from the Andersson entrance gate to Etosha National Park, Etosha Village uniquely combines affordability with comfort, style and exquisite cuisine.
The 45 luxury individual suites offer a fully air-conditioned bedroom with an en-suite bathroom and a patio to enjoy the beauty that surrounds you. Two small children (under 12) can be accommodated with their parents on a fold-out sleeper couch in the unit.
Facilities include an open-plan bar with big screen television, 2 sparkling pools plus a kiddie pool, a restaurant serving delectable cuisine as well as a fully stocked utility and curio shop.
Explore Namibia's animal kingdom with a morning or full day Guided Game Drives to Etosha National Park.
Enjoy the Walking Trails on our reserve where various small game can be spotted from the lookout decks and hides.

Sundowner Drives and Stargazing Sessions allow guests to experience the magic of our sunsets and famous star studded skies.
Let our team whisk you away to an enchanted venue in the Mopane Forest for a magnificent Boma Dinner Experience for your special function or private dinner.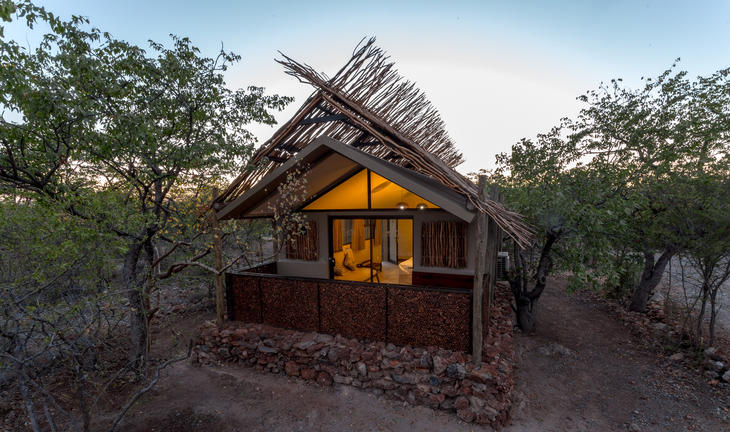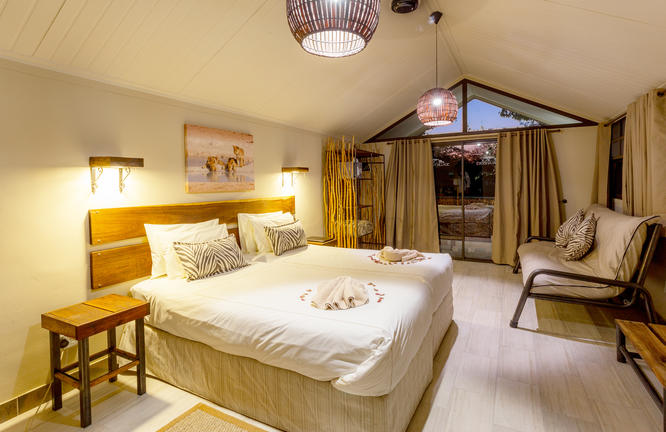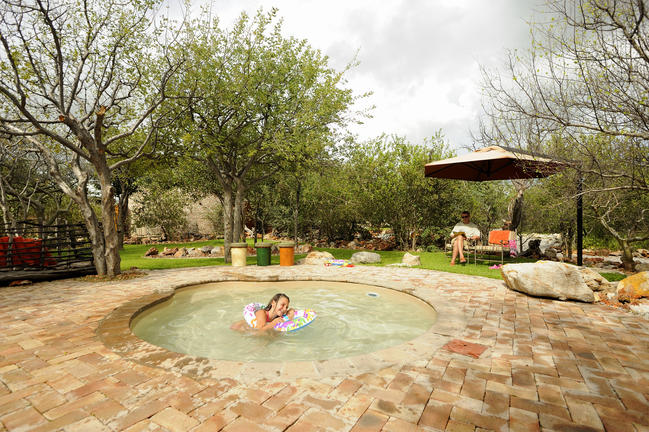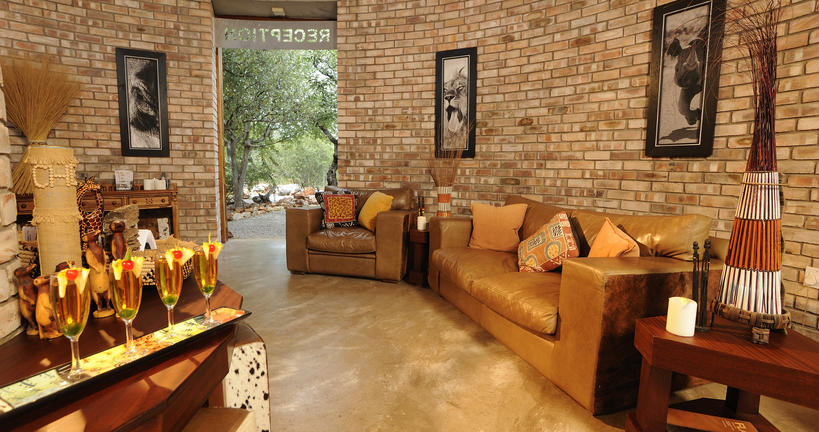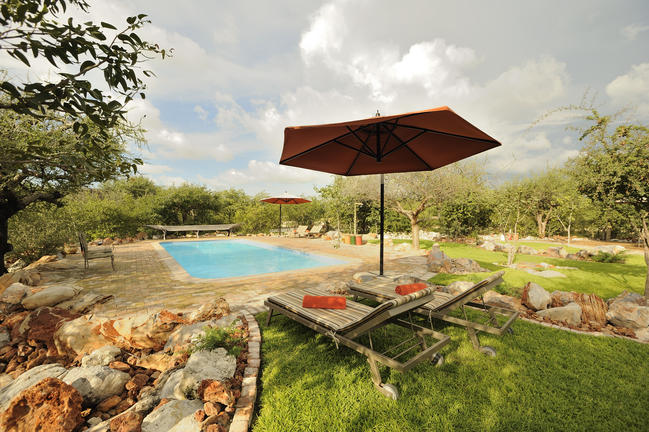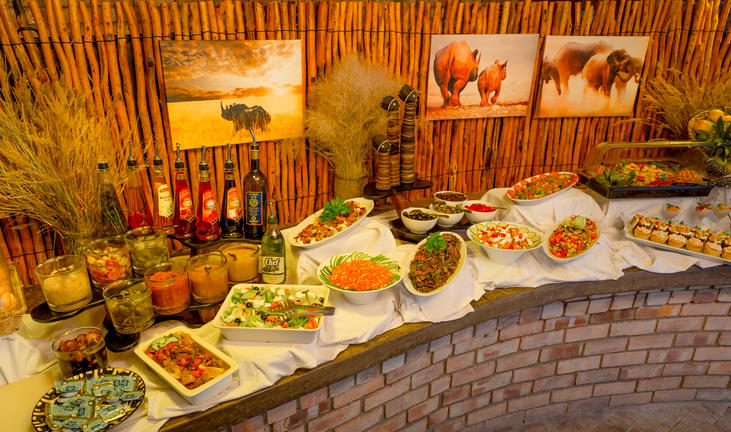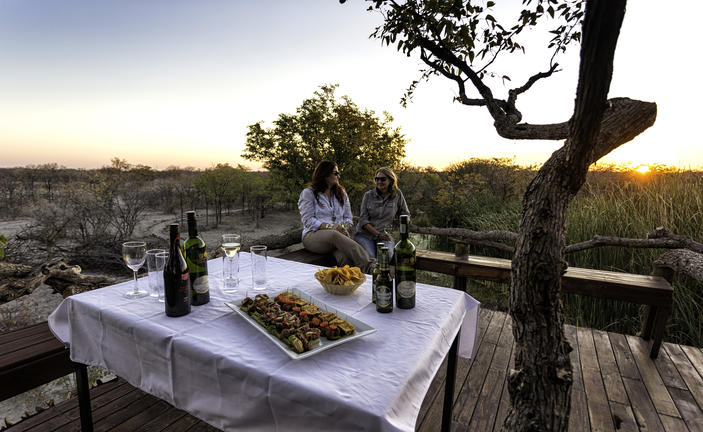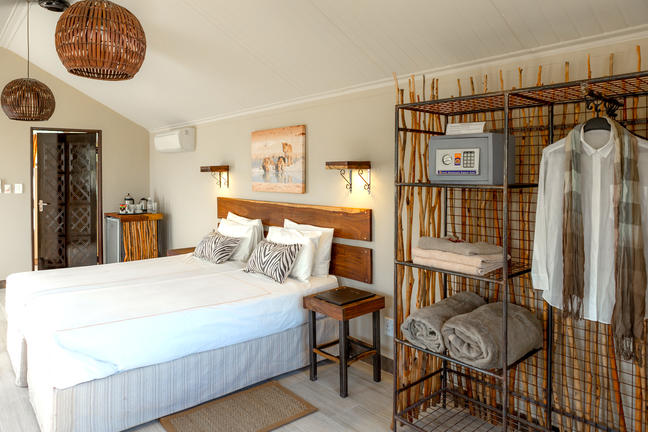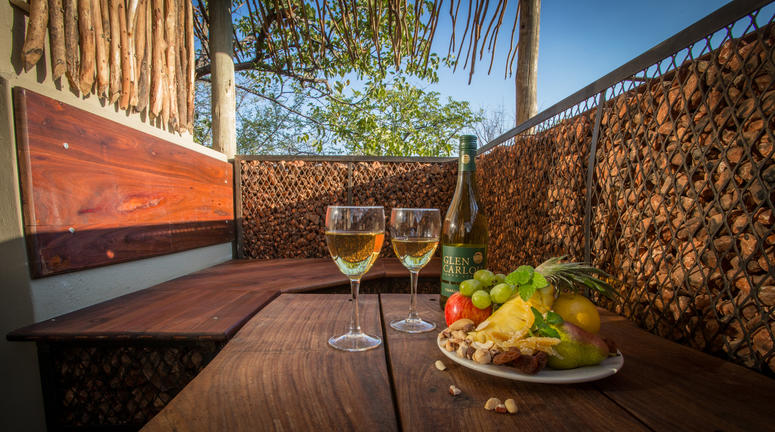 Your Stay
1 Night
Dinner, Bed and Breakfast
Fast Facts
Lodge
Spoken Languages: Afrikaans, English
No. Rooms: 55
Special Interests: Adventure, Big 5, Birding, Nature, Relaxation, Star Gazing, Wildlife
Mushara Bush Camp
| Etosha East
Mushara Bush Camp is the ideal establishment for families visiting the Etosha National Park, as it is the first totally child friendly lodge in the area with complimentary child-minders, kiddies pool and kiddies corner.
The main Bush Camp area is thatched with the true bush camp feel to it. Your days can be spent absorbing the peaceful bush surroundings or exploring Etosha National Park, while the early
evenings see a camp fire lit where you can exchange stories of the day's wildlife sighting. Dinner, lunch and breakfast are served on the thatched verandah with the bush being a mere step away.
The 16 custom made en-suite tents are built from a combination of canvas, wood and local limestone. With their own 8 square metre private verandah and roof to floor windows, theses rooms are spacious and airy. Each large bathroom has an oversized window and shower looking into the surrounding bush. The brushed cement floors and lime stone walls keep the rooms cool from the afternoon sun. Four of these tents are ideally suited for families with small children as they have a
sleeper couch for two children.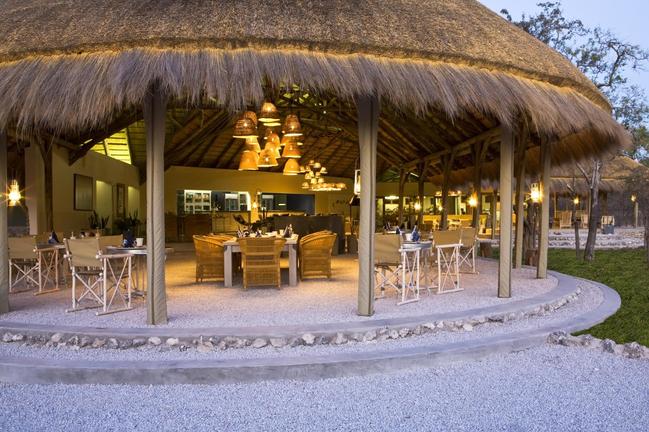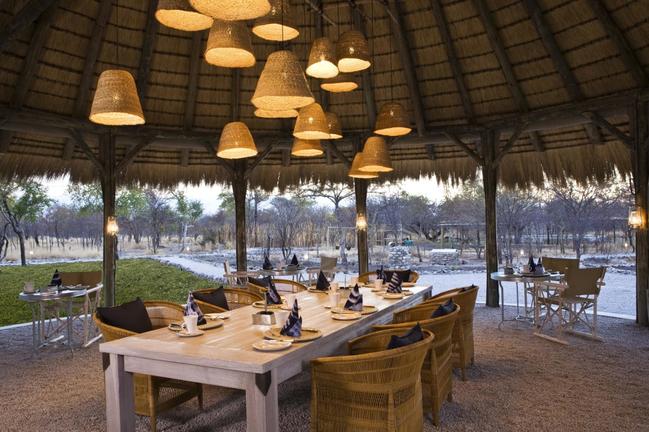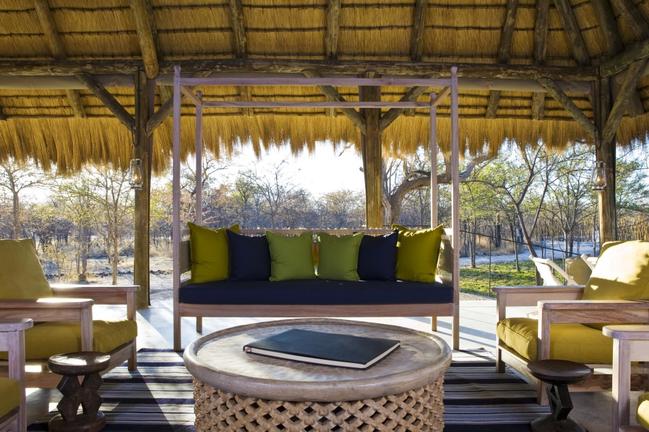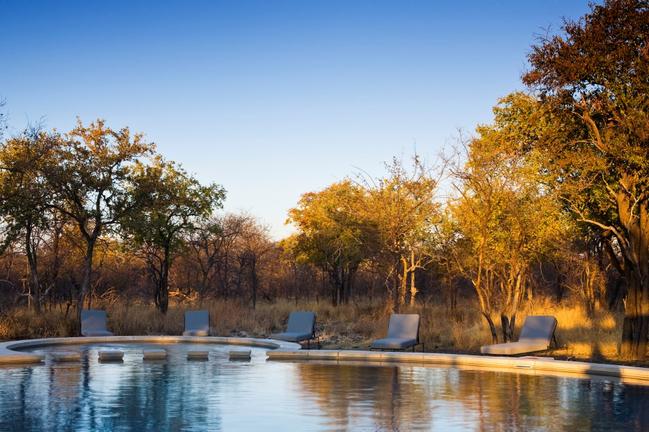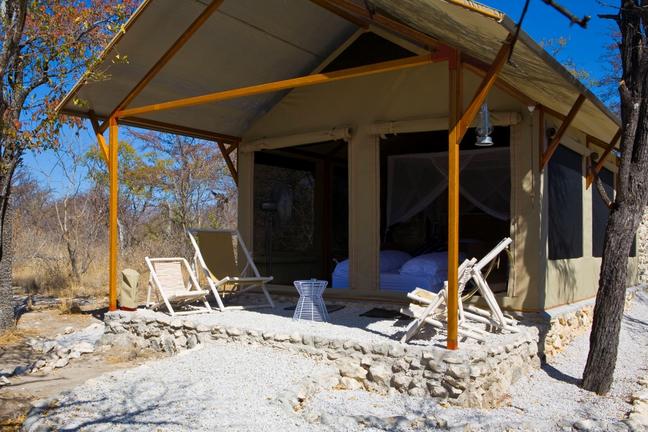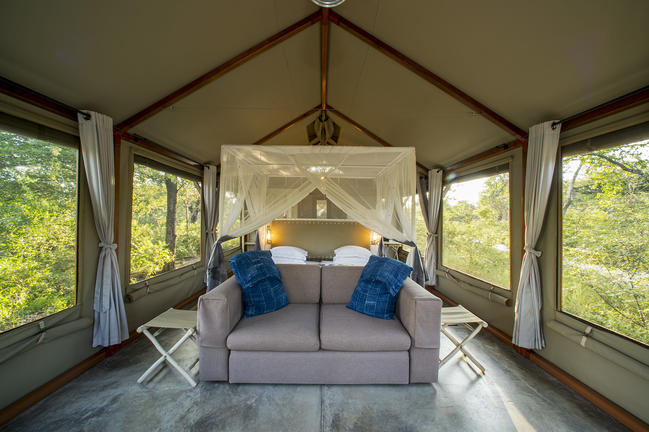 Your Stay
2 Nights
Dinner, Bed and Breakfast
Fast Facts
Safari Lodge
Spoken Languages: English
No. Rooms: 16
Special Interests: Adventure, Nature, Wildlife
Okonjima Plains Camp
| Okonjima Nature Reserve
Plains Camp honours the Hanssen's family cattle-farming heritage with its three-tier accommodation facility of 10 spacious View Rooms, 14 spacious Standard Rooms and six affordable Garden Rooms.
It is family-friendly and wheelchair accessible.
The Plains Camp is 700m from the airstrip within the secluded wilderness area of Okonjima Nature Reserve and has majestic sunset views. Its design honours the Hanssen's family cattle-farming history with its three-tier accommodation facility of 10 large View Rooms, 14 spacious Standard Rooms and six affordable Garden Rooms. It is family-friendly and wheelchair accessible.
Okonjima was a cattle farm since the early 1920s that was bought by Brahman breeders Val (VJ) and Rose Hanssen in 1970. By the time Namibia gained its independence in early 1990, they needed to address increasing livestock losses and growing interest in Namibia as a tourist destination. Three years later their herds of Brahman and Jersey cattle were sold and Okonjima's attention turned to recovering the grass plains and transforming it into a nature reserve, with a primary focus on carnivore conservation through The AfriCat Foundation. Today it's a luxurious African safari destination in the heart of Namibia that's ideal for wildlife photography and famed for its cheetah, brown hyena and leopard sightings.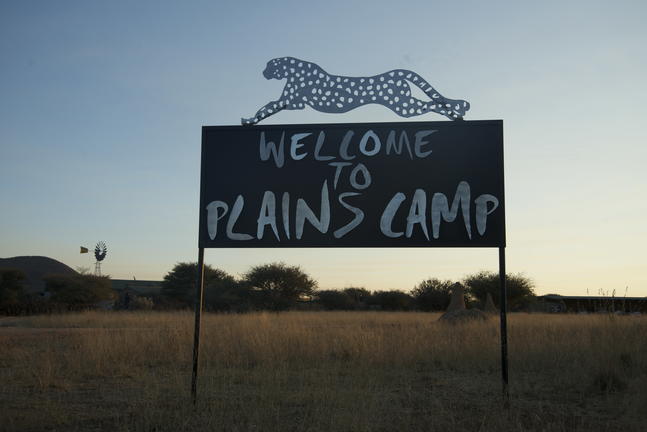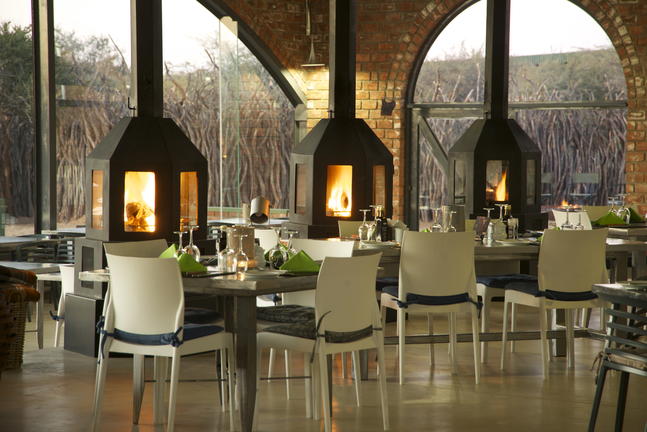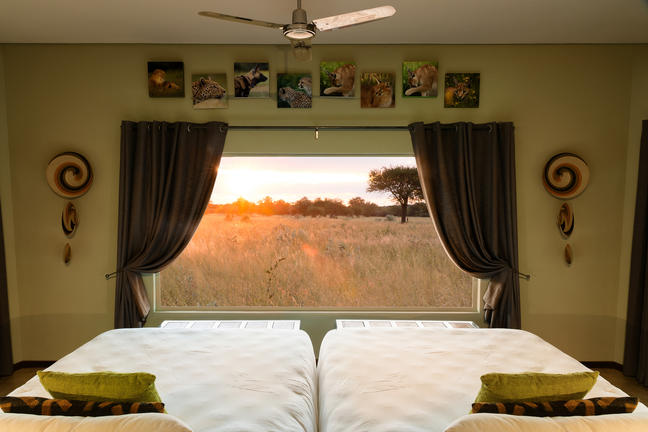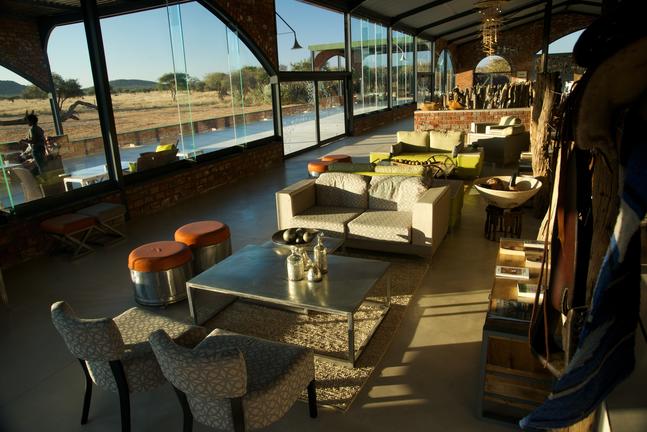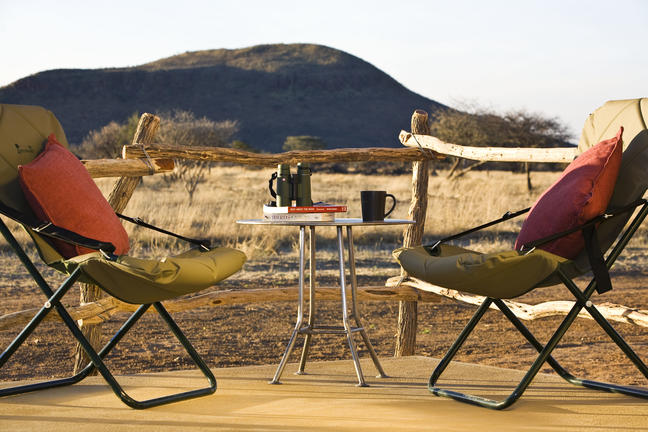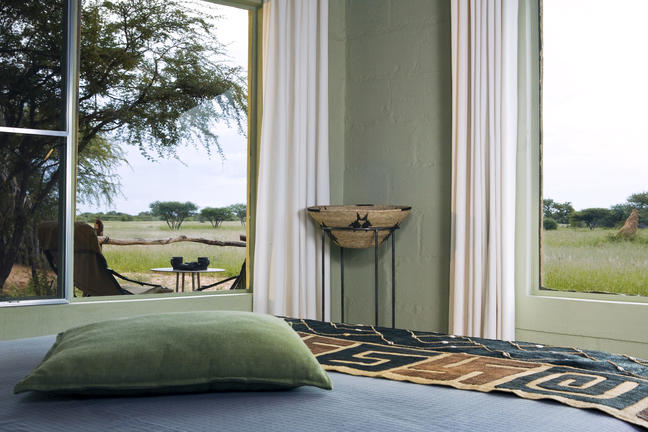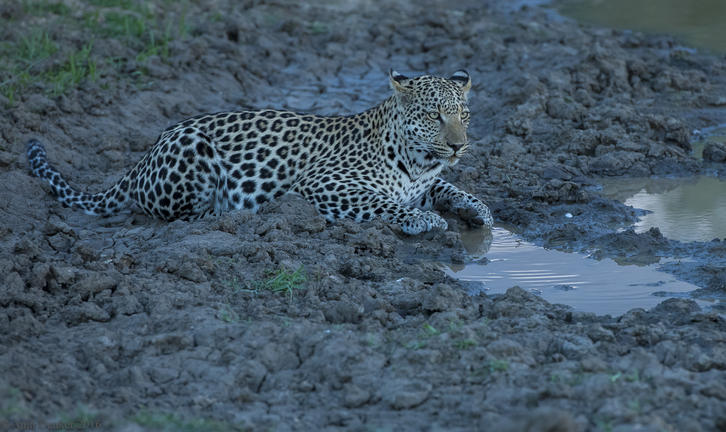 Your Stay
1 Night
Half Board Plus - Dinner, Bed, Breakfast and Activities
Fast Facts
Lodge
Spoken Languages: Afrikaans, English, German
No. Rooms: 30
Special Interests: Adventure, Birding, Hiking, Nature, Relaxation, Wildlife