Table Bay Hotel
| Cape Town
11 Aug 2018 - 14 Aug 2018
Set on Cape Town's historic V&A waterfront this elegant hotel offers 329 fully air-conditioned rooms, all of which feature views of either the ocean or Table Mountain. The rooms have luxurious walk-in cupboards, marble finishes and writing desks and each is equipped with a butler station and an honour bar. Bathrooms have separate showers and baths. Vanities include a personal hairdryer and a full range of internationally acclaimed cosmetics and toiletries. Hotel facilities include an outdoor pool, an exercise room and a day spa. Cosmopolitan, gracious and relaxed, The Table Bay Hotel is the sum of all that is good about Cape Town.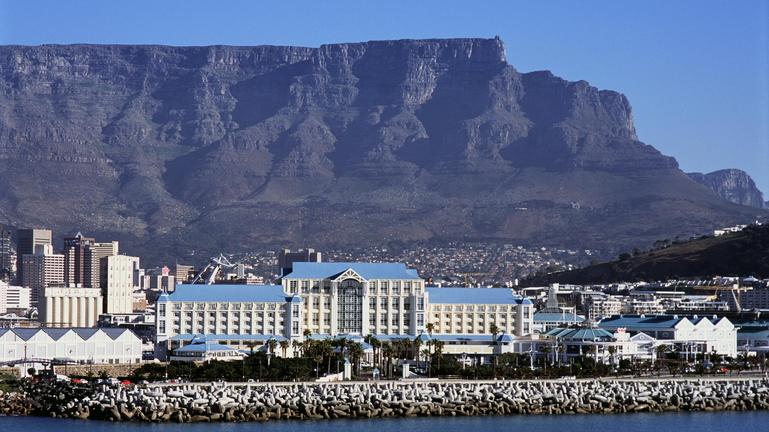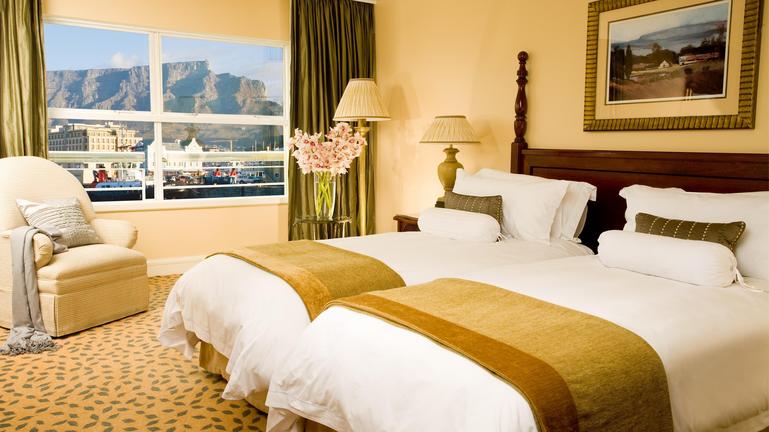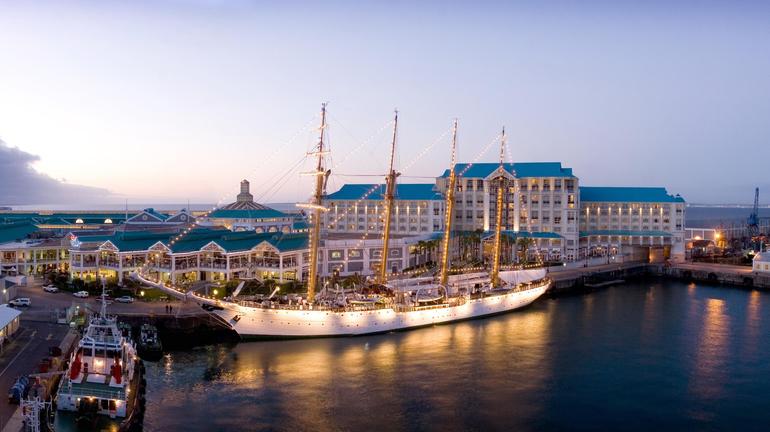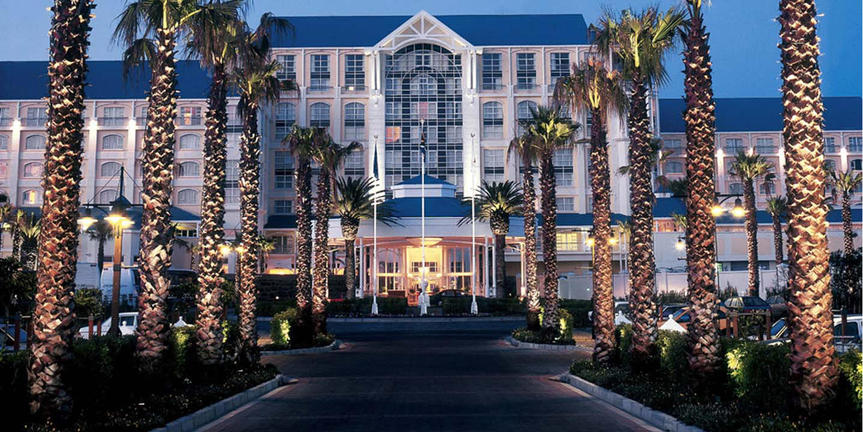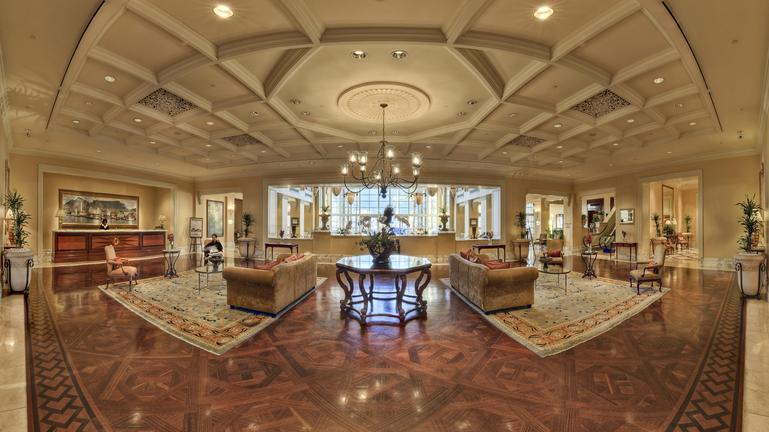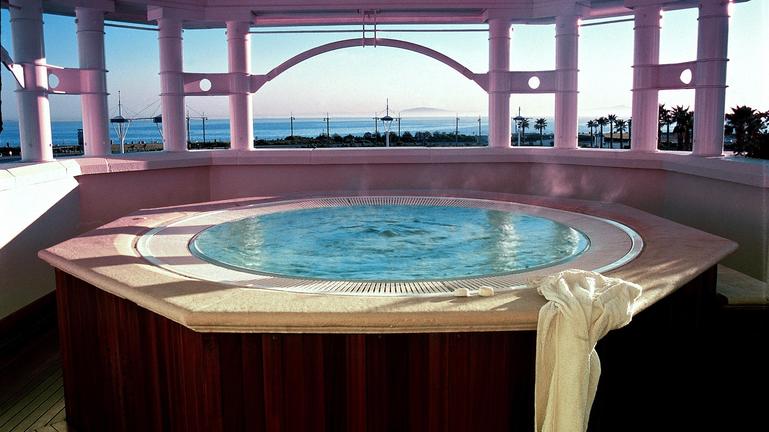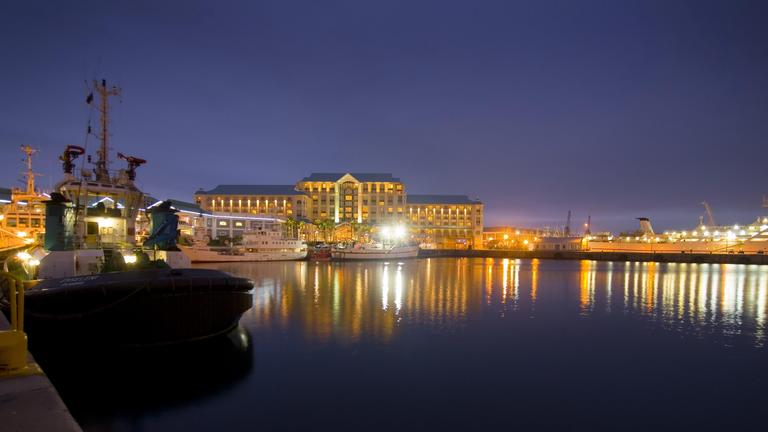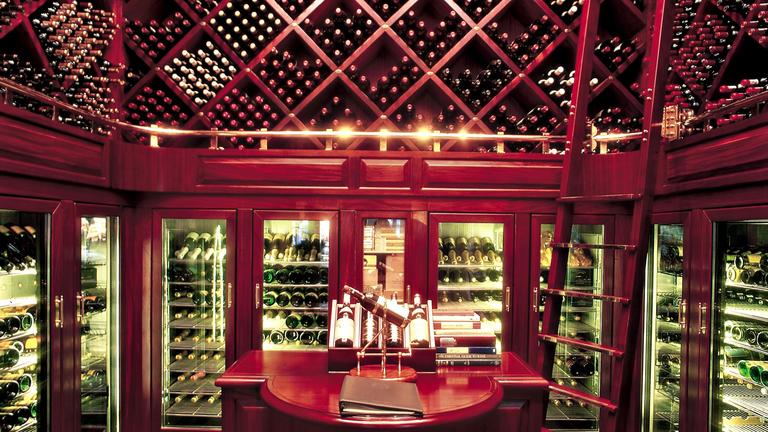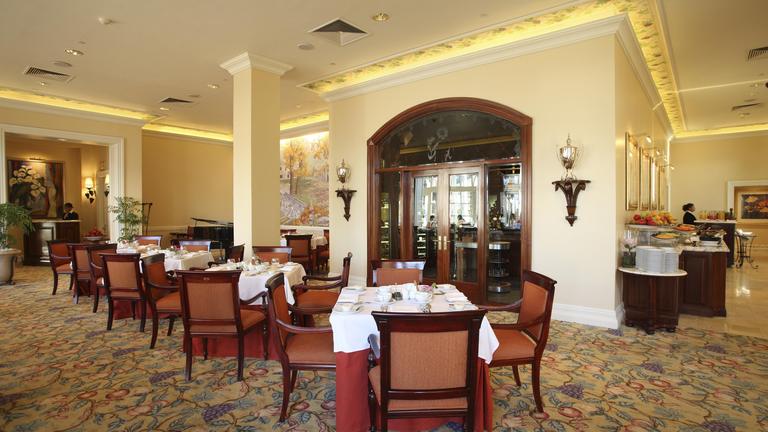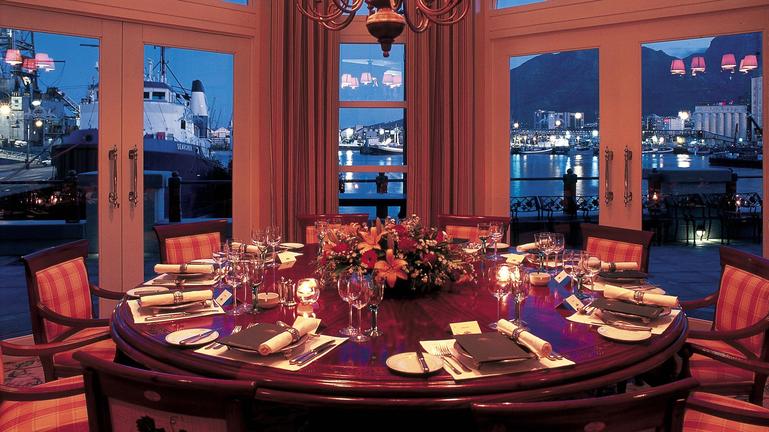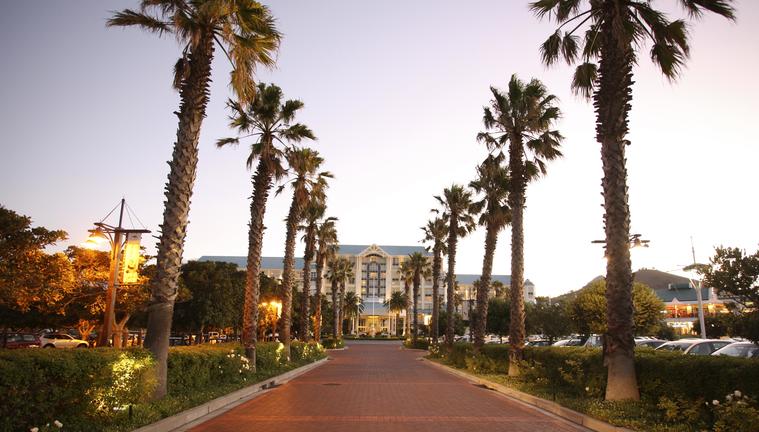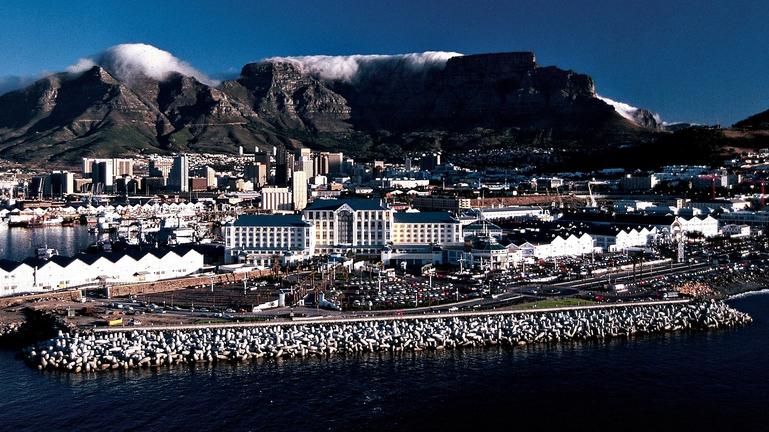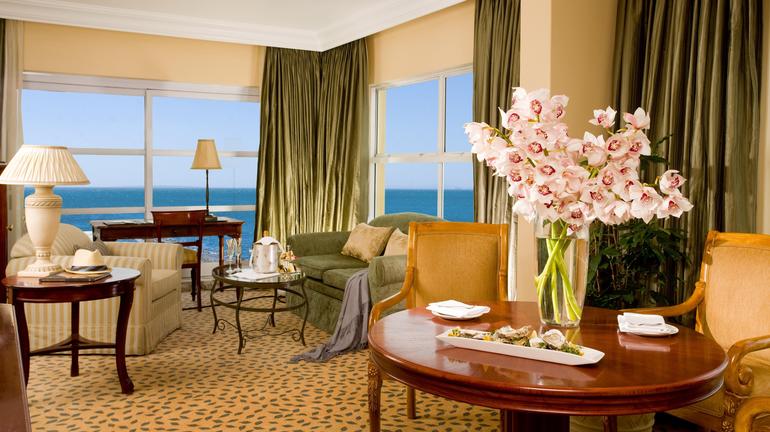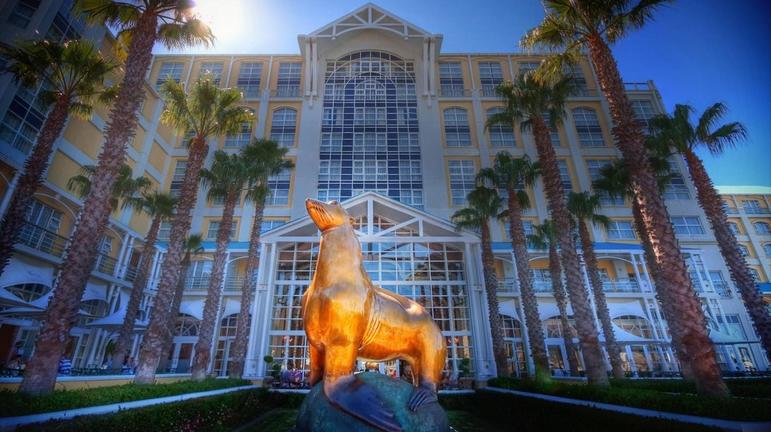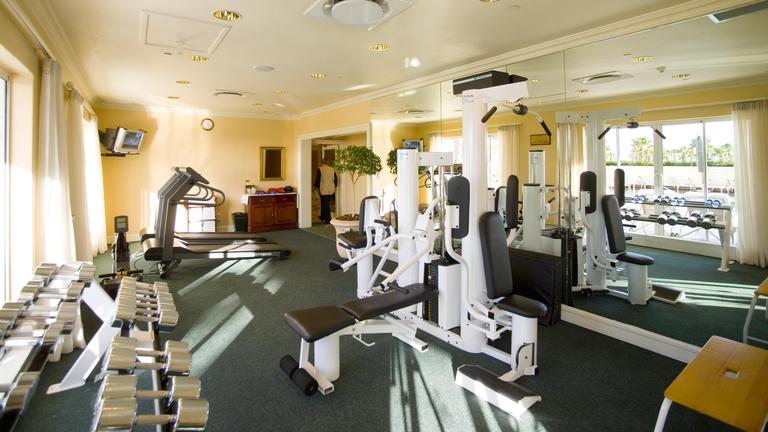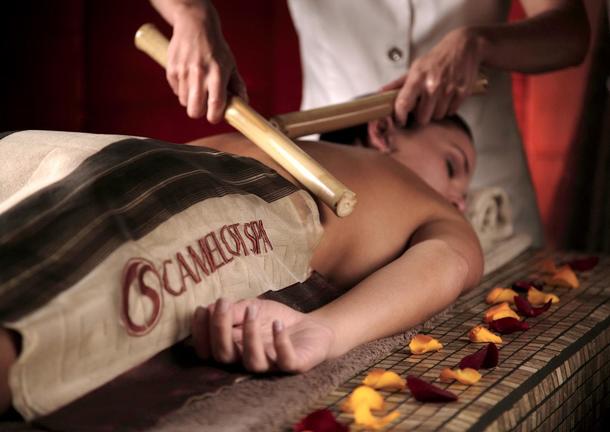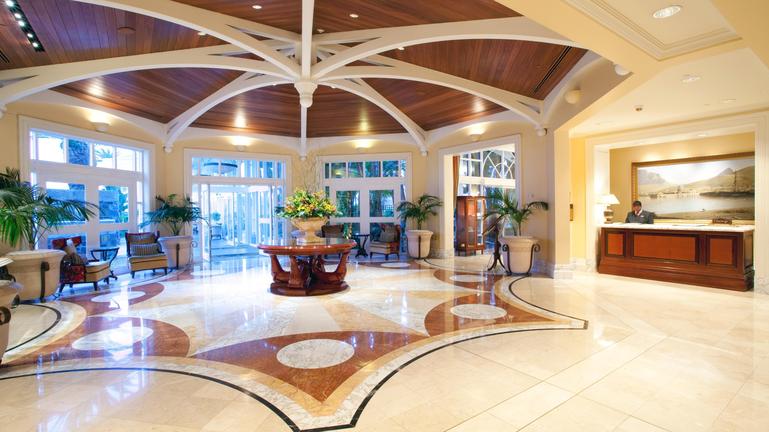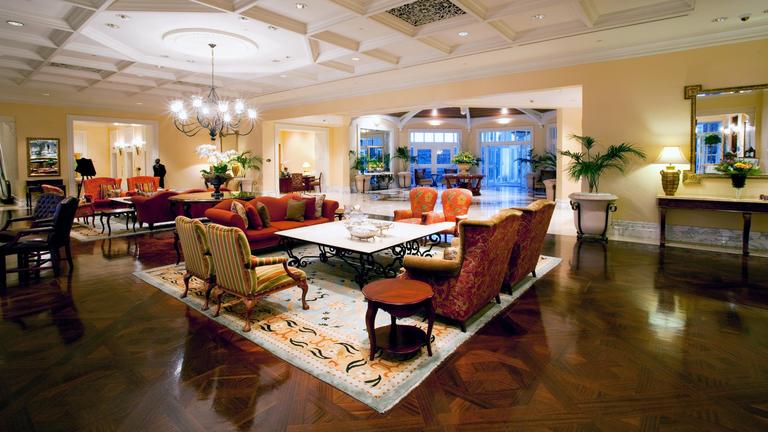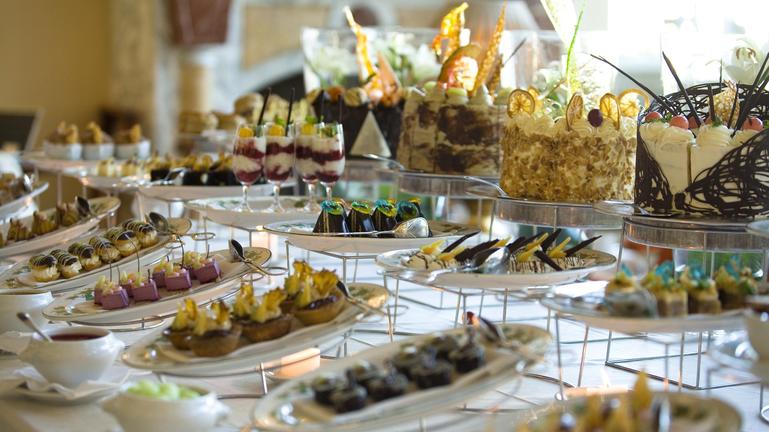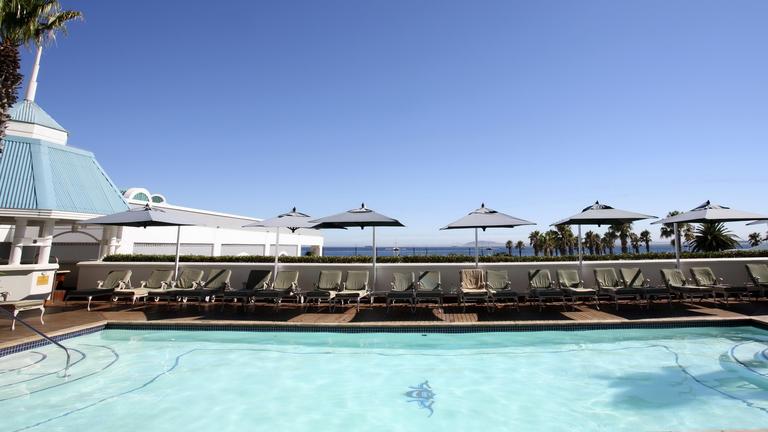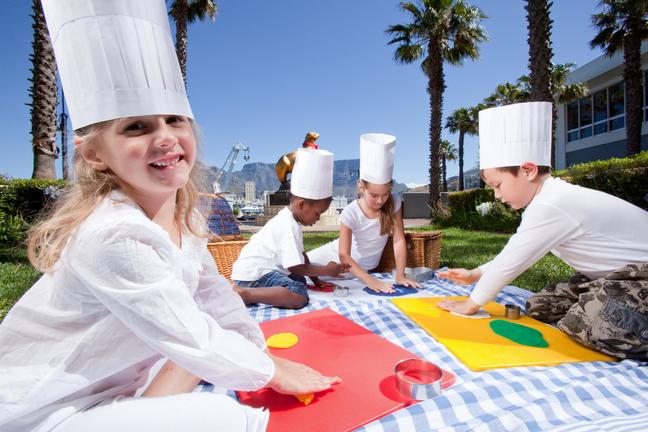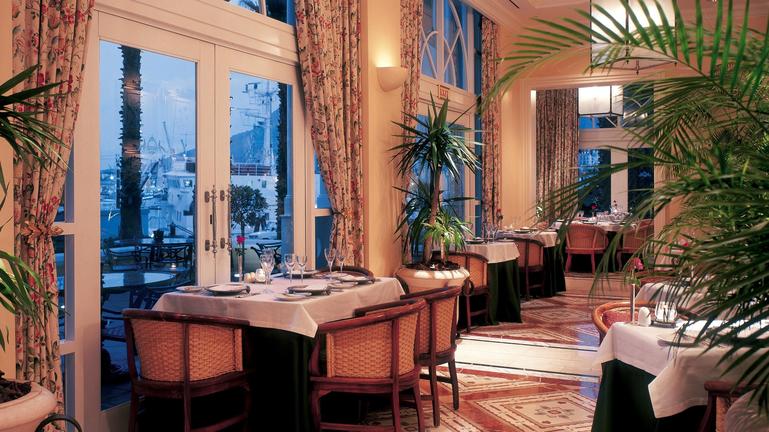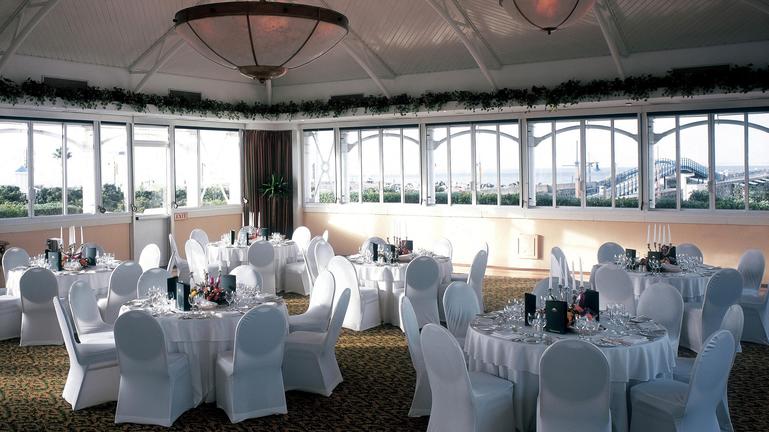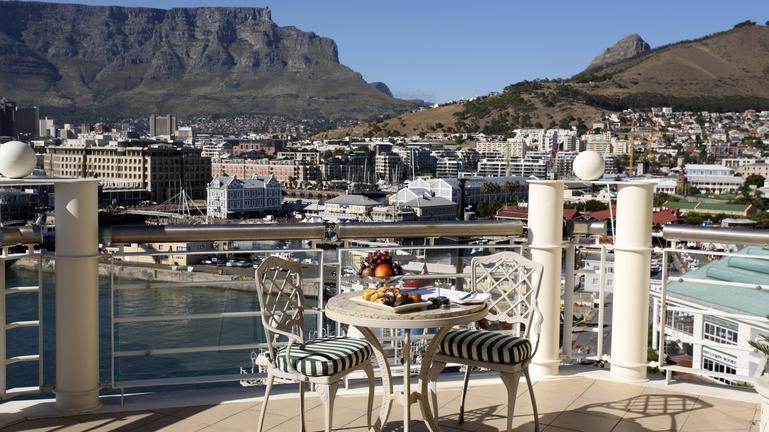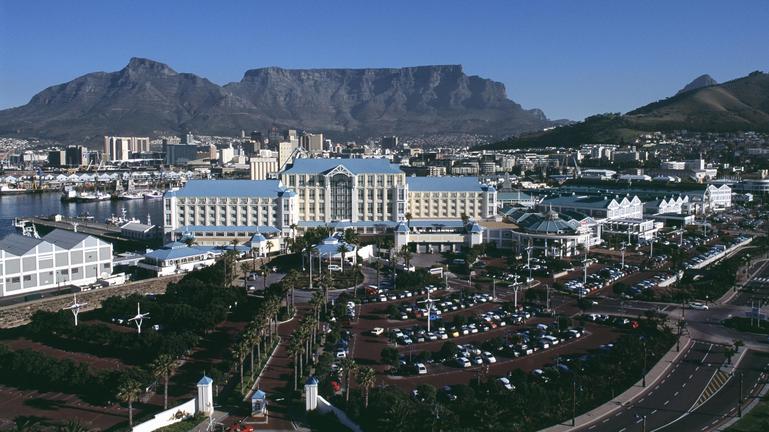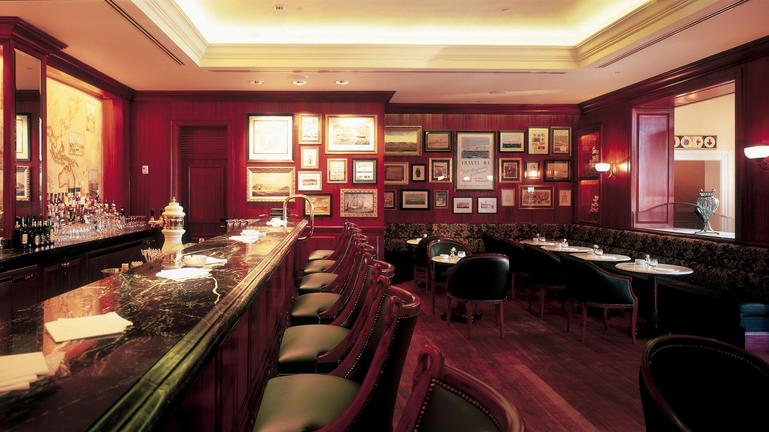 Your Stay
3 Nights
Bed and Breakfast
Your Rooms
1x Double Room
Fast Facts
5 Star
Hotel
Spoken Languages: English
No. Rooms: 329
Special Interests: Beach / Coastal, Fishing, Flora, Hiking, History & Culture, Leisure, Nature, Relaxation, Shopping, Wine
Garden Route National Park
| Garden Route
14 Aug 2018 - 15 Aug 2018
A mosaic of ecosystems, it encompasses the world renowned Tsitsikamma and Wilderness sections, the Knysna Lake section, a variety of mountain catchment, Southern Cape indigenous forest and associated Fynbos areas. These areas resemble a montage of landscapes and seascapes, from ocean to mountain areas, and are renowned for its diverse natural and cultural heritage resources.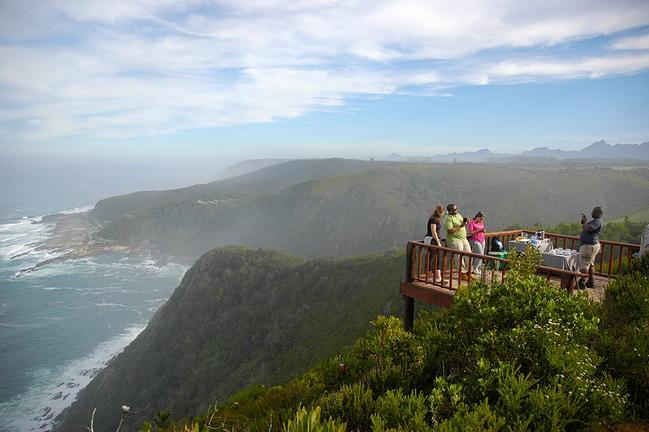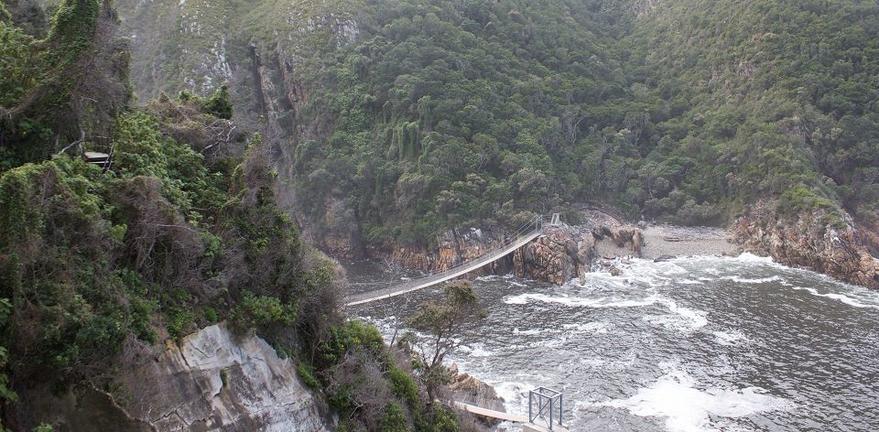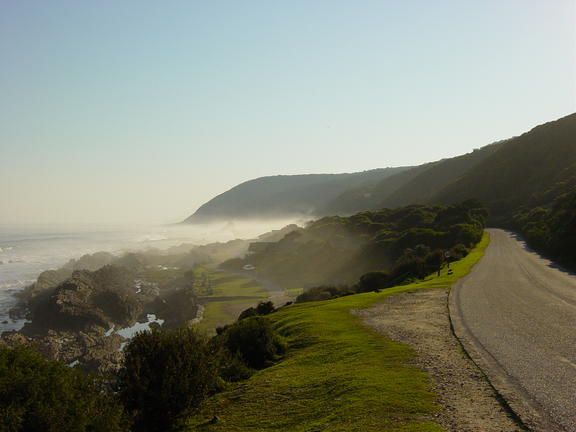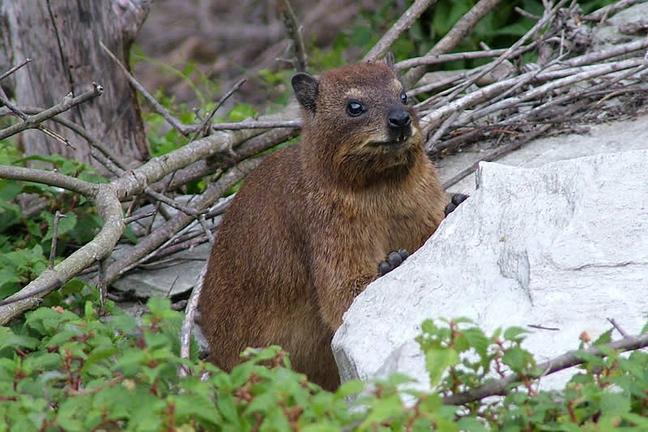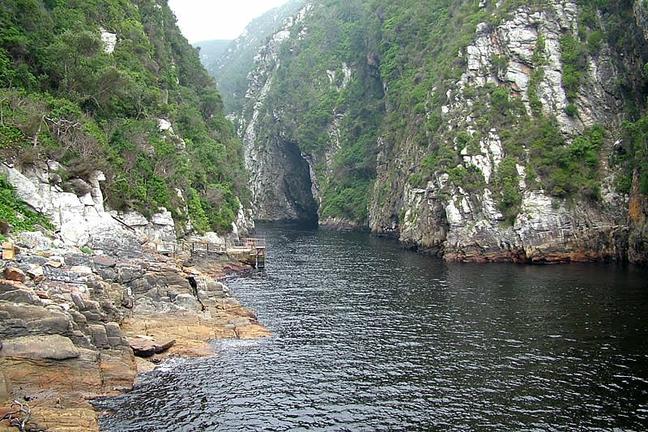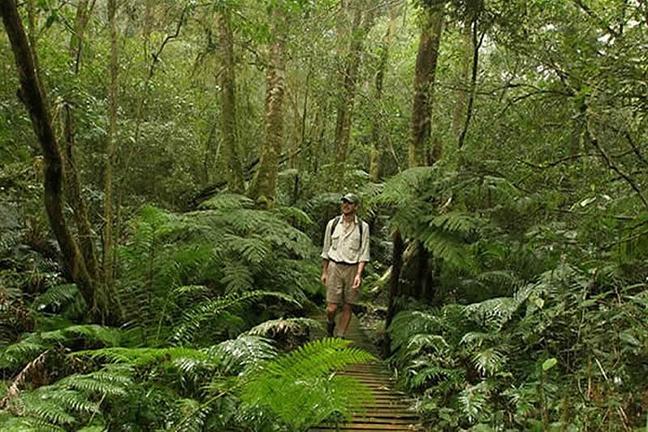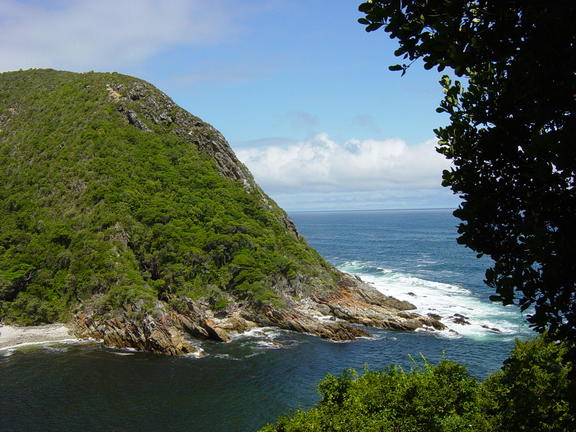 Your Stay
1 Night
Dinner, Bed and Breakfast
Your Rooms
1x Double Room
Misty Mountain Reserve
| Tsitsikamma National Park
15 Aug 2018 - 16 Aug 2018
Misty Mountain Lodge and chalets borders the malaria-free Tsitsikamma National Park, situated off the Route 62. It offers a variety of accommodation options and scenic views of the Indian Ocean and Tsitsikamma Mountains. Spread over 48 hectares, each of the spacious lodges offers its own unique décor, percale linen, towels and complimentary eco-friendly bathroom amenities. Each is also equipped with tea-and-coffee making facilities, a bar fridge, TV, a patio and barbecue facilities on request. The Farm Cottages are positioned at the entrance to Misty with mountain views and open green pastures while the Luxury Tented Camps are positioned along the lake and the Ocean View Lodges are all sea facing. A variety of meals are available in the on site restaurant, ranging from country breakfasts, picnic and braai baskets to 3- course dinners, complimented by a comprehensive wine menu. Those wanting a little more adventure will be happy to know that the reserve offers many exciting in-house activities from scenic indigenous forest walks,an outdoor pool, to fresh water fishing, a 9 hole mashie chip and wedge golf course and is one of the destinations for the Big Year MTB, boasting 4 mountain biking routes varying in difficulty. The reserve is also surrounded by many wild animal sanctuaries and adventurous activities including canopy tours, bungy jumping, waterparks and much more all ready for your choosing. Misty Mountain Reserve is easily reached within 168km from the Port Elizabeth Airport. Tours and shuttle service available on request.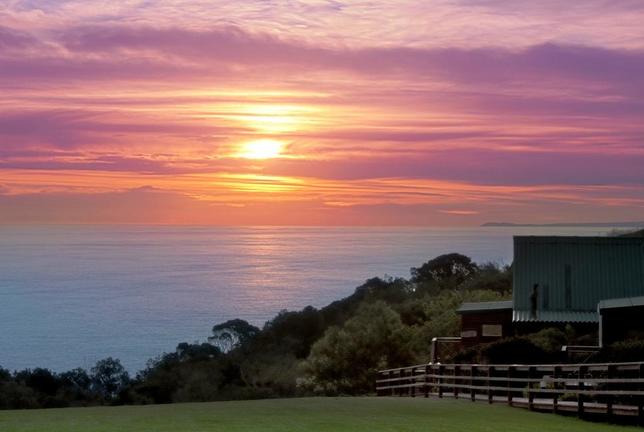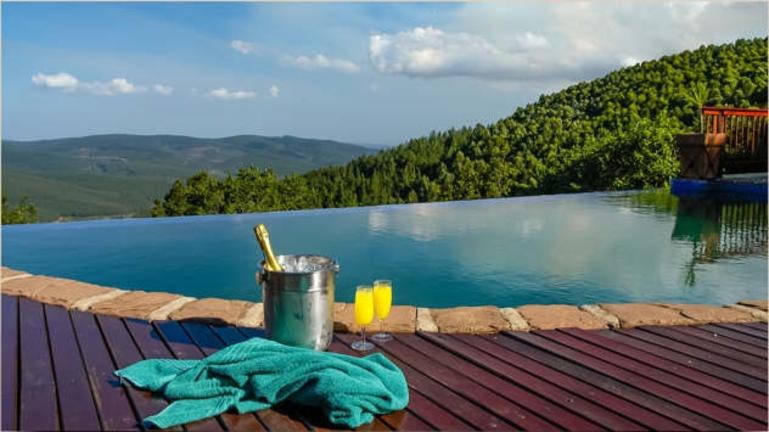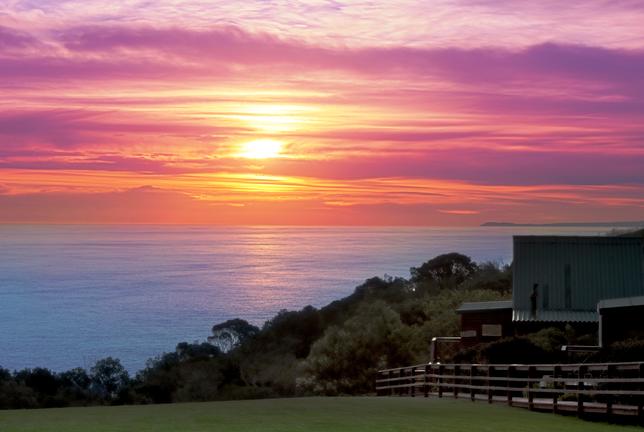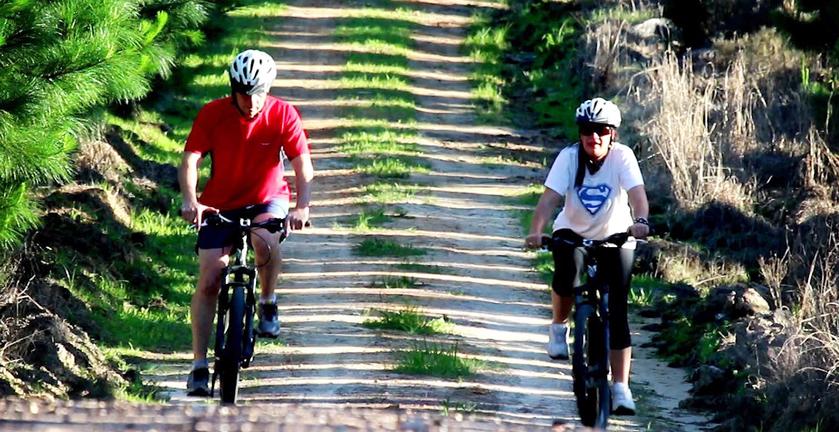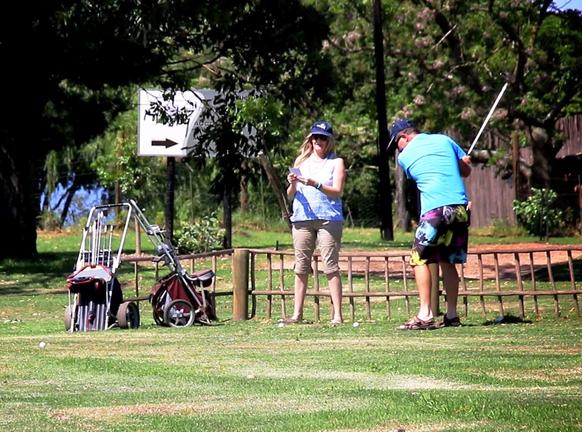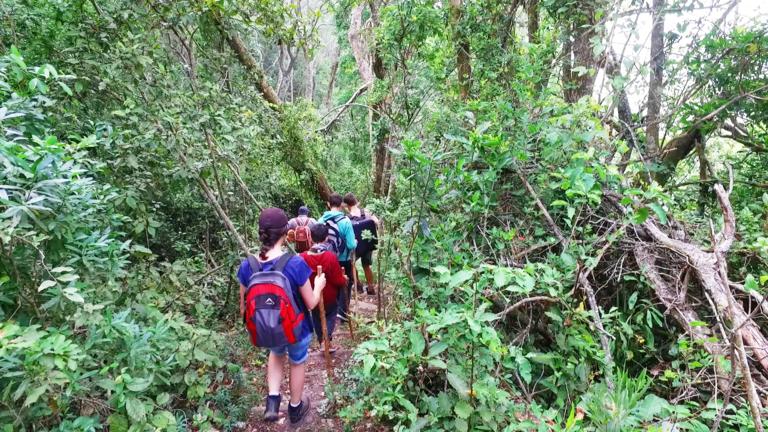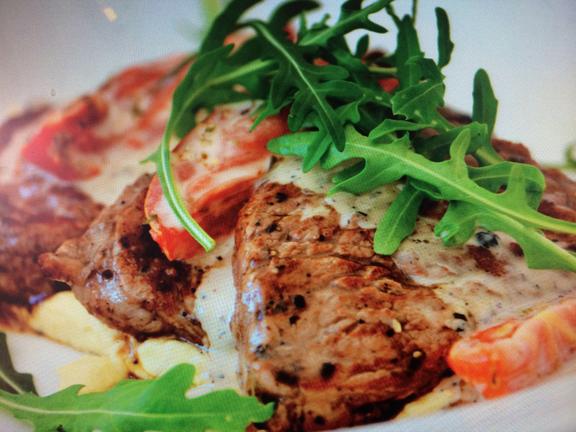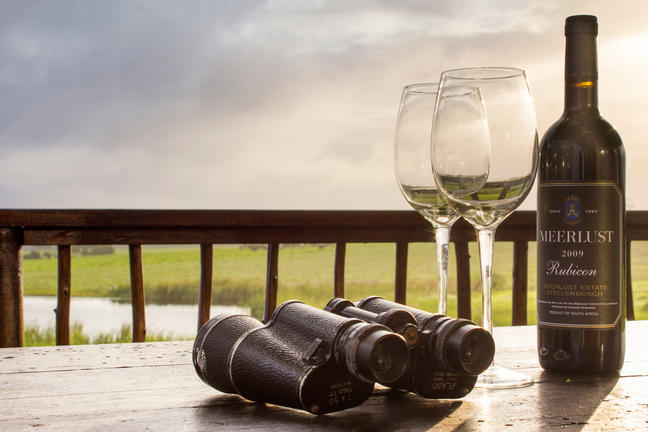 Your Stay
1 Night
Dinner, Bed and Breakfast
Your Rooms
1x Double Room
The Fernery Lodge & Chalets
| Tsitsikamma National Park
16 Aug 2018 - 17 Aug 2018
At the base of the awe inspiring Tsitsikamma Mountains, alongside ancient rivers that make their way towards the Indian Ocean, lies the beautiful Forest Ferns Estate. Occupying a magnificent position on 109 hectares that borders onto the Tsitsikamma National Park, it has enchanting views of the rugged coastline, river gorge, and surrounding plantations… the perfect spot to reacquaint yourself with nature and renew the harmony of your soul. The Fernery lodge is exclusive and unique, situated on the Sanddrift River gorge above a 30 meter waterfall, and overlooking the Indian Ocean. It offers guests breathtaking views, beautifully appointed living areas, 6 superbly furnished luxury suites which are tastefully and individually decorated. Every effort has been made to ensure our guests comfort, from crisp percale linen and large luxurious bathrooms to underfloor heating and satellite television. Other features include heated towel rails, tea and coffee making facilities, a mini bar fridge, digital safes, hair-dryers and cosy bath robes. Open fire places in the lounge and dining room, a jacuzzi, sauna and swimming pool for the exclusive use of Lodge guests, are but some of the features that make the Lodge a really special destination.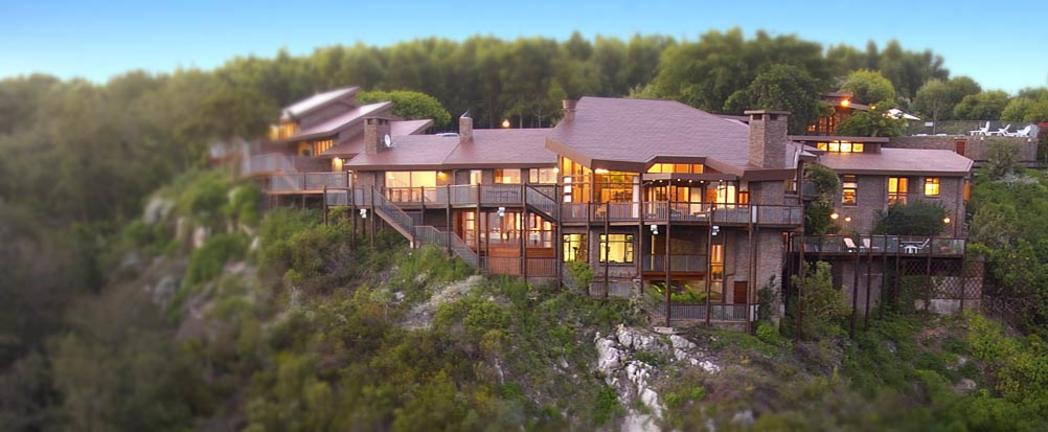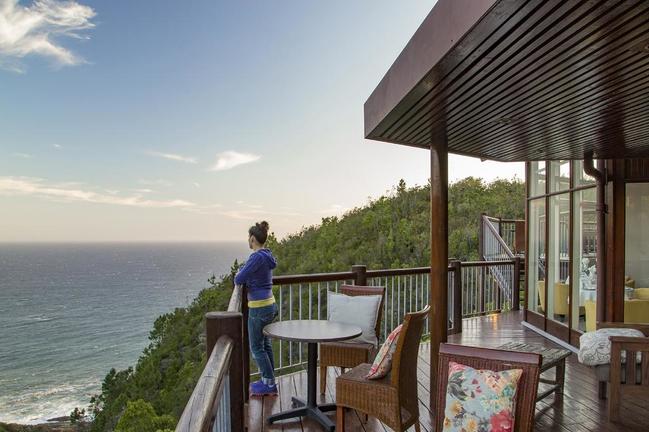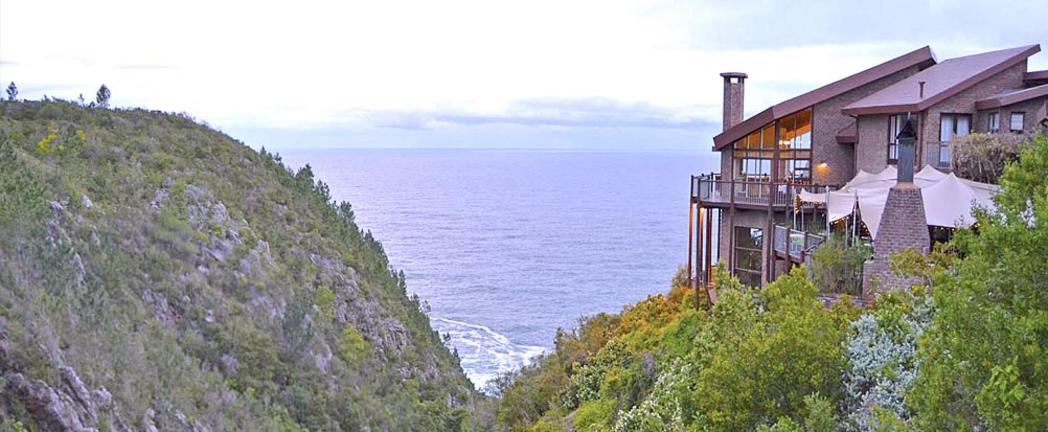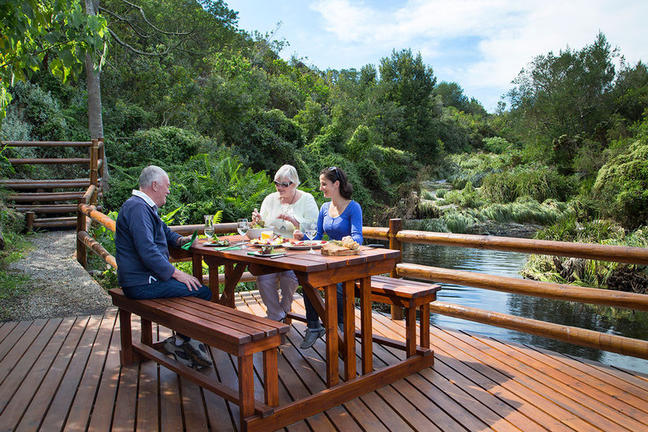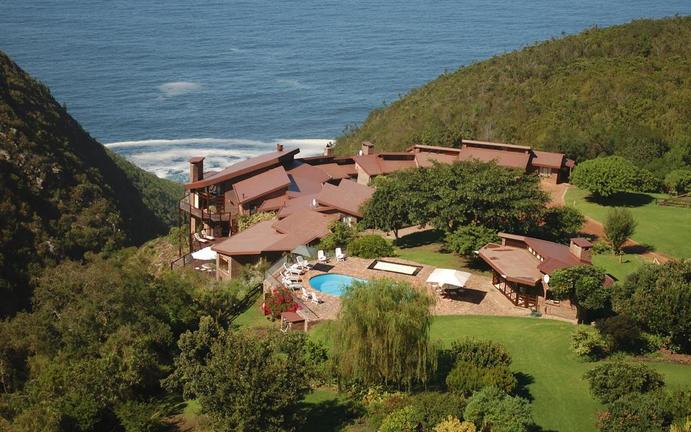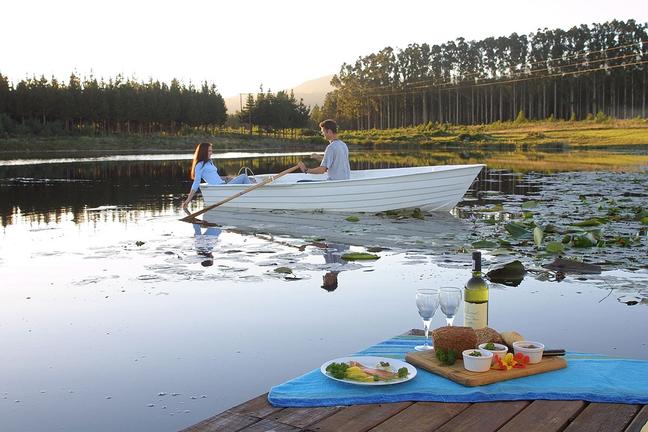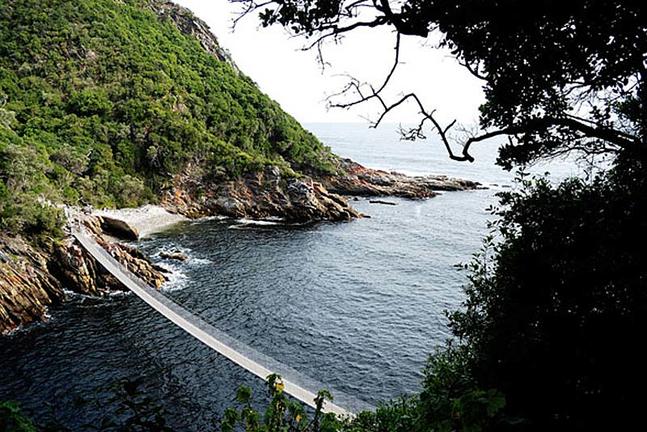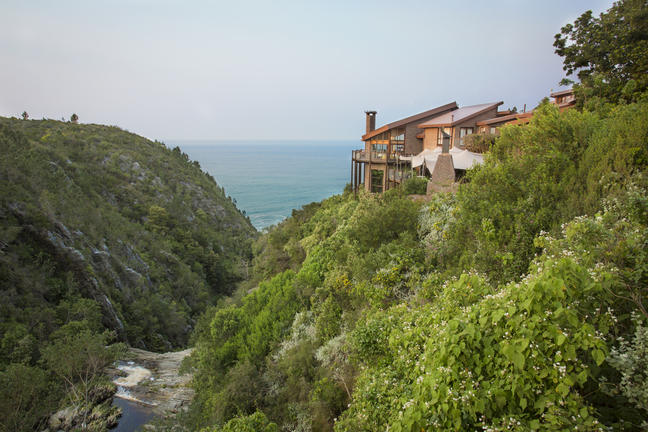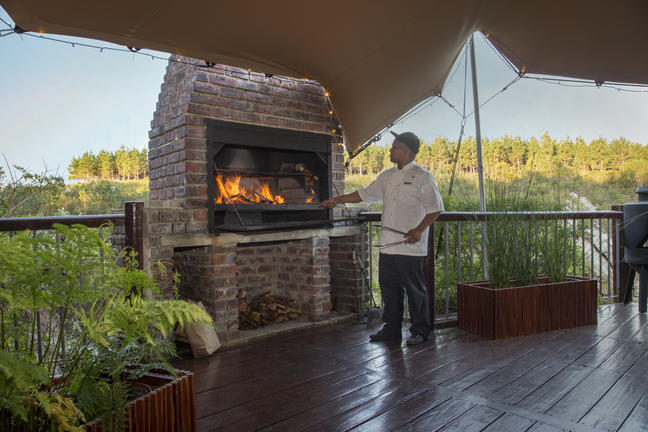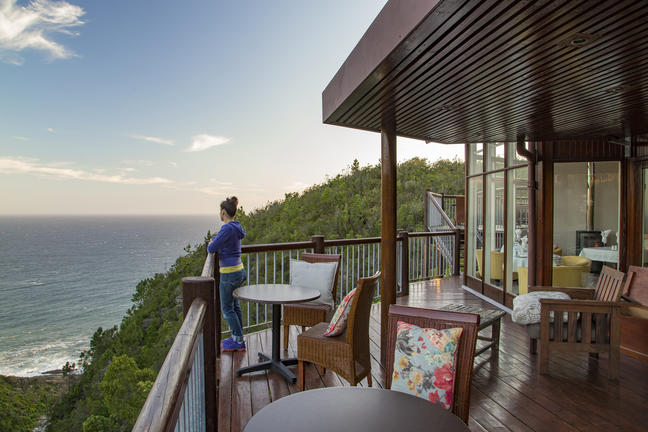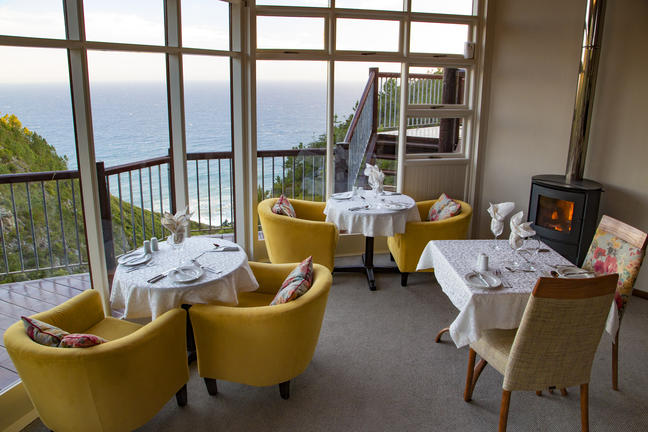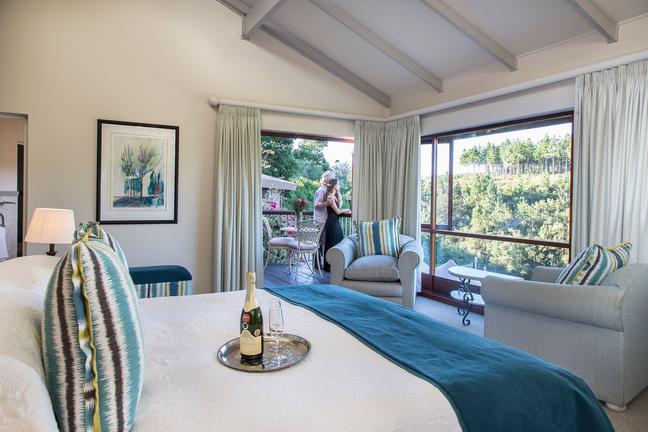 Your Stay
1 Night
Dinner, Bed and Breakfast
Your Rooms
1x Double Room
Peermont D'oreale Grande Hotel at Emperors Palace
| Johannesburg
17 Aug 2018 - 18 Aug 2018
Discover untold luxury and regal comfort ... the 5-star Peermont D'oreale Grande hotel at Emperors Palace is conveniently located next to O.R. Tambo International Airport in Johannesburg. The hotel features 182 beautifully designed and impeccably appointed rooms and suites that are fitted with plush, state-of-the-art indulgences. The hotel's comfort levels are enhanced by superior levels of service and guest relations, as well as international language and culture proficiencies, while the Club Floor and Lounge offers a full bouquet of personal and concierge services dedicated to the discerning business traveller. A complimentary shuttle service to and from the airport is available. Dine in the newly-styled Aurelia's restaurant, indulge your senses at Octavia's Sensorium Day Spa or sip a cocktail while watching the African sunset at Neptune's Pool Bar at the spectacular pool terrace with its Roman water fountain cascading into clear waters.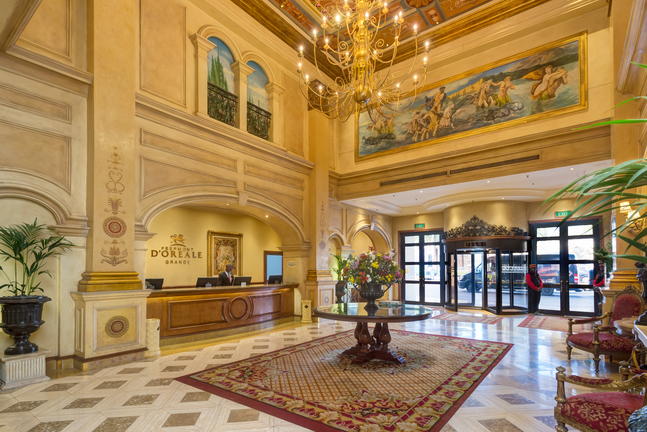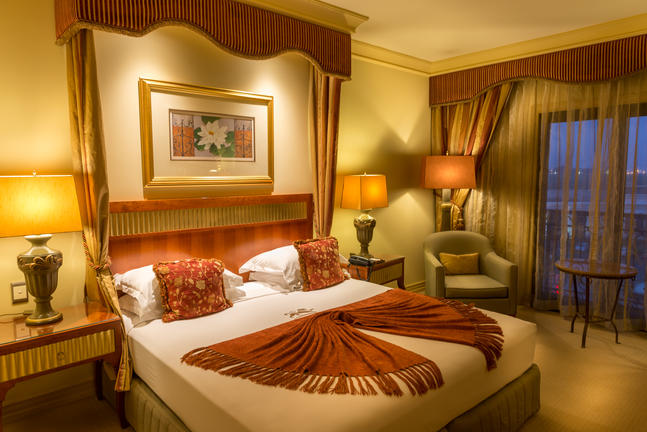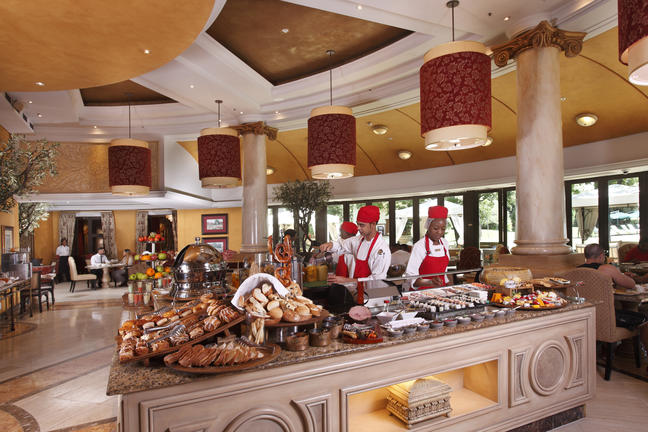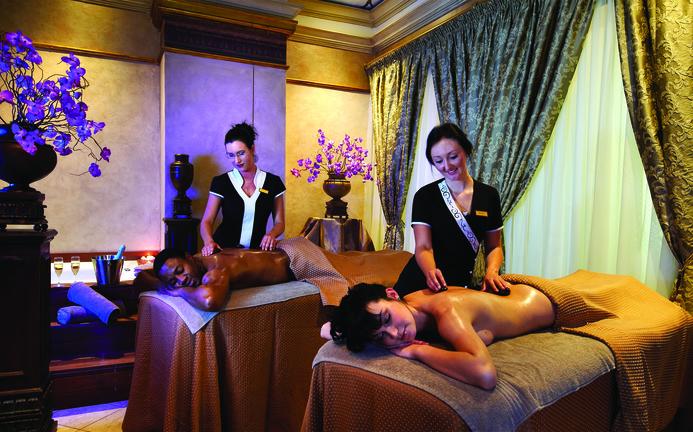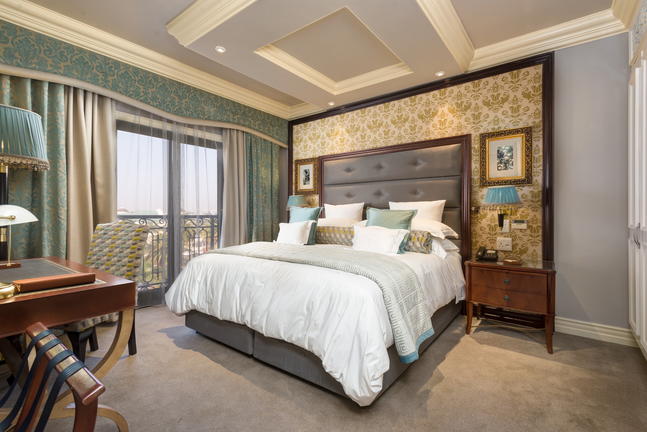 Your Stay
1 Night
Bed and Breakfast
Your Rooms
1x Double Room
A'Zambezi River Lodge
| Victoria Falls (Zimbabwe)
18 Aug 2018 - 20 Aug 2018
The immense beauty of the Zambezi has captured the hearts of explorers for over a century. A'Zambezi is famed for its African-style design, curvy lay-out, distinctive thatched roof and its perfect blending into the surrounding environment. Likewise, its accommodation follows the same theme, with thoughtfully decorated river-theme rooms in a variety of options.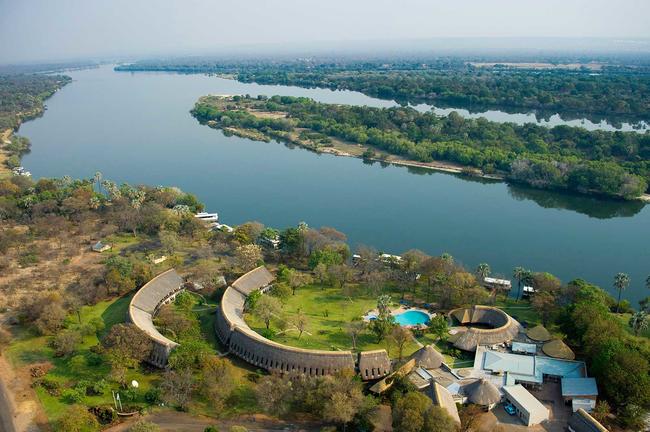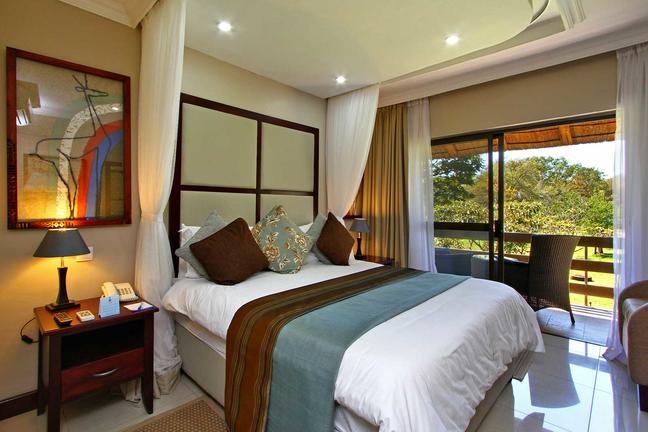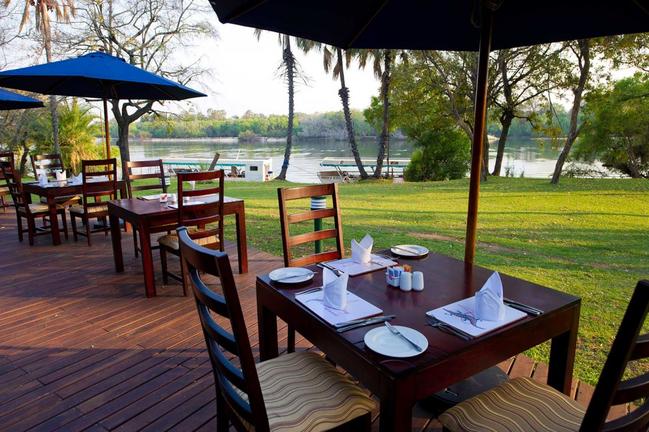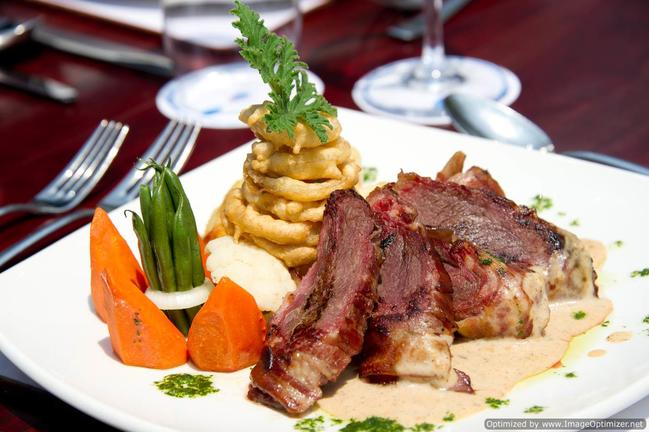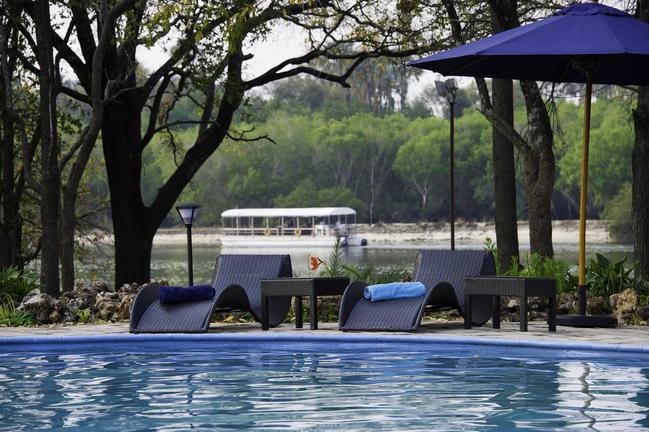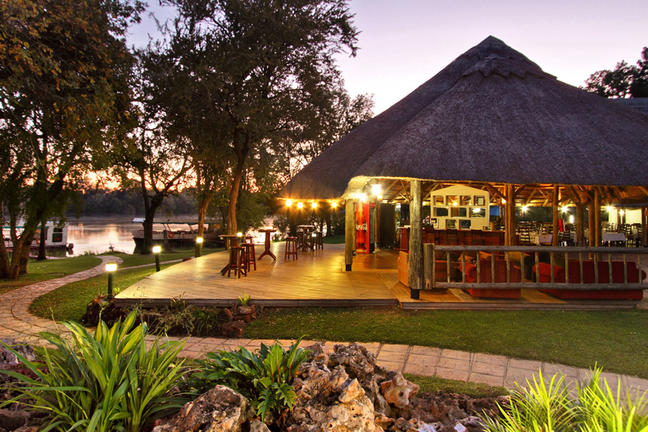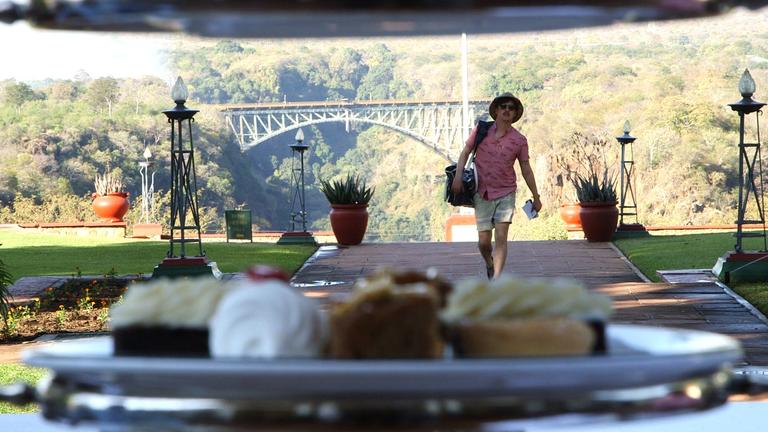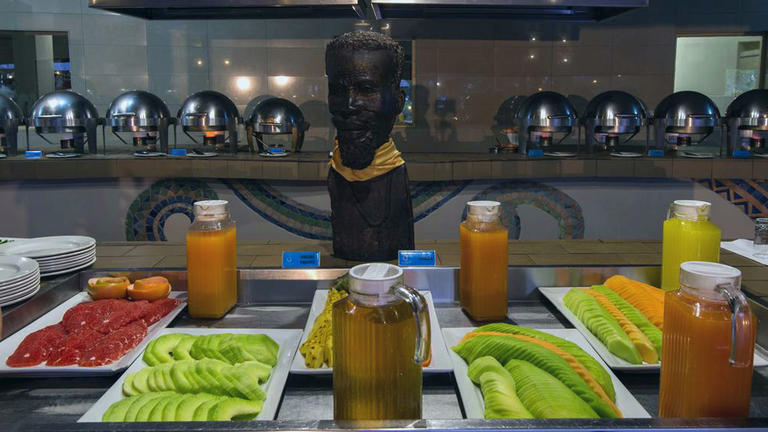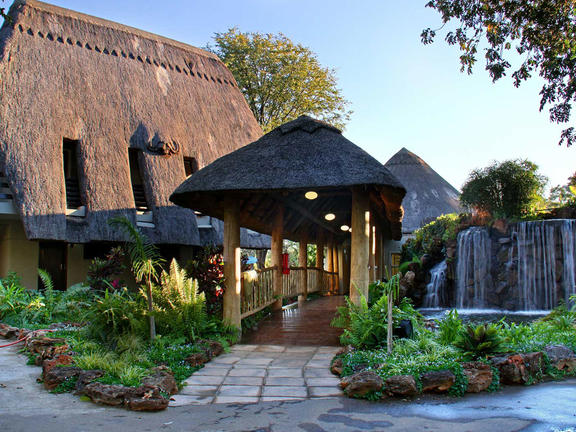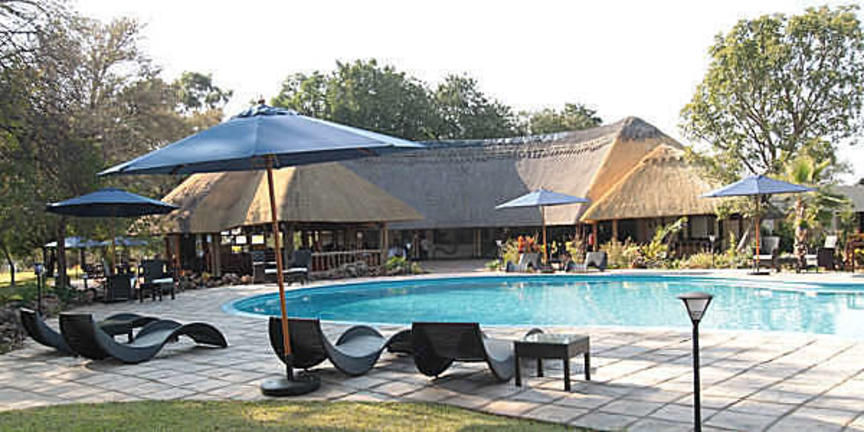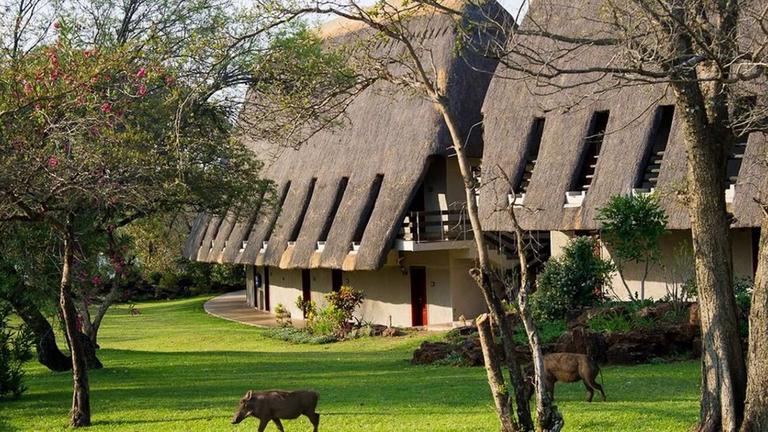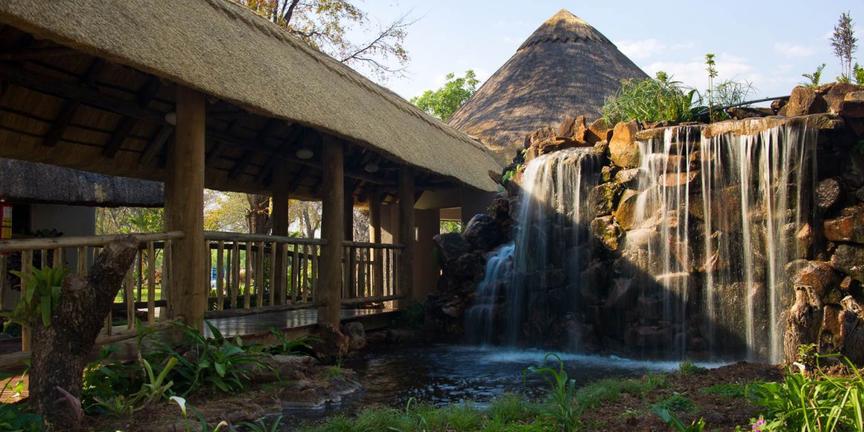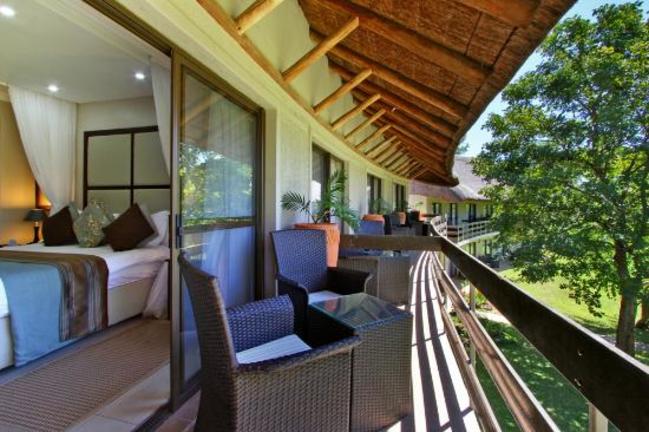 Your Stay
2 Nights
Bed and Breakfast
Your Rooms
1x Double Room
Hippo Hollow Country Estate
| Hazyview
20 Aug 2018 - 21 Aug 2018
Hippo Hollow Country Estate is situated outside Hazyview on the Sabie River between the Drakensberg Mountains to the west and the low-lying bushveld to the west. It is the ideal destination from which to access the reserves of the Lowveld and the sights of Mpumalanga. Hippo Hollows is only ten minutes from the Kruger National Park and the panoramic route which includes Pilgrim's Rest, Graskop, Bourkes Luck Potholes, God's Window, the Blyde River Canyon, and the many fantastic waterfalls of the escarpment is close by. Hippo Hollow Country Estate provides the ideal breakaway from the rigorous of city life. The hotel has an 'Out of Africa ' feel about it, and leaves you feeling totally relaxed and refreshed.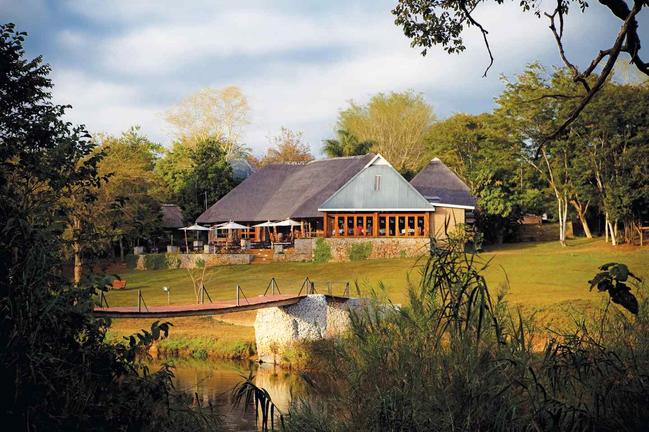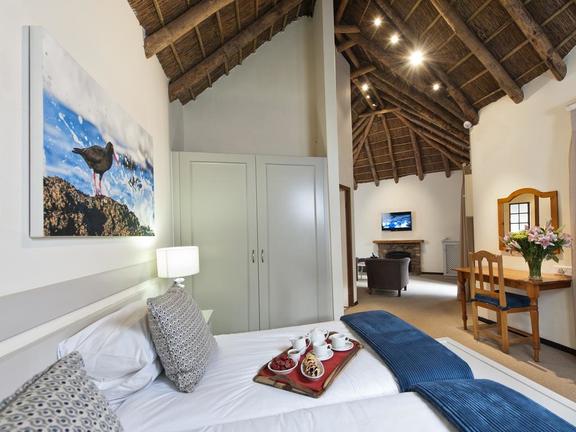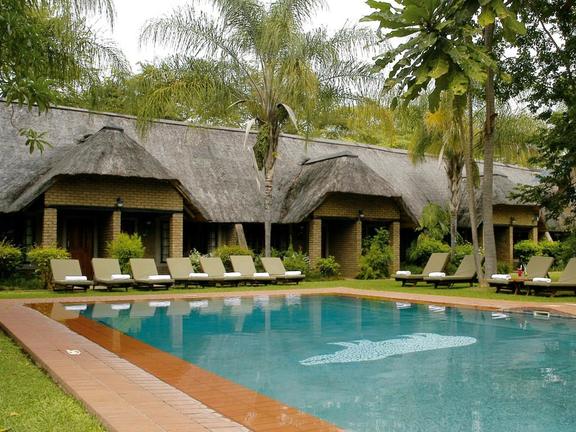 Your Stay
1 Night
Dinner, Bed and Breakfast
Your Rooms
1x Double Room
Elandela Private Game Lodge
| Kruger National Park
21 Aug 2018 - 24 Aug 2018
Elandela Game Lodge is an Owner Managed, Luxurious 4 star Private Game Lodge. This exquisite private property is situated in the Greater Kruger National Park region of South Africa – prime big five country!
Elandela Private Game Lodge is perfectly situated in the wildlife rich, riverine bush of the Klaserie River, inside the huge Elandela Private Game Reserve. Elandela boasts spectacular sunset views of the nearby Blyde River Canyon and Drakensberg mountains!
The owners, Rocco and Yvonne Gioia, will use their combined experience of successfully managing Elandela Private Game Lodge in order to ensure you the ultimate in South African wildlife experiences. Elandela Private Game Lodge is famous for warmth and vitality - in fact, you will notice the tranquil atmosphere and friendly ambience from the very moment you arrive!
Elandela Private Game Lodge and Private Reserve is the tangible culmination of many decades of passionate and selfless dedication to ensuring that all those who tread these lands have a true taste of its ancient, but living, world of trees and plants and wild animals. The present guardians of this special place are Rocco and Yvonne Gioia. The fact that Rocco converses freely in Spanish makes it easier for our Spanish and South American guests to fully understand and immerse themselves in the wonders of our South African Bushveld. Under the guidance of Yvonne you will find a dedicated, yet friendly, compliment of staff members, labouring with the sole intention of making your stay here at Elandela a most pleasurable one.
Here at Elandela we pride ourselves on implementing the meaning of the word "ELANDELA" - track and follow the wild animals in their own bushveldt habitat.
Come and experience the roars of our White Lions reverberating through Elandela Lodge - an intimate and exclusive haven for you and your loved ones in the South African Bush!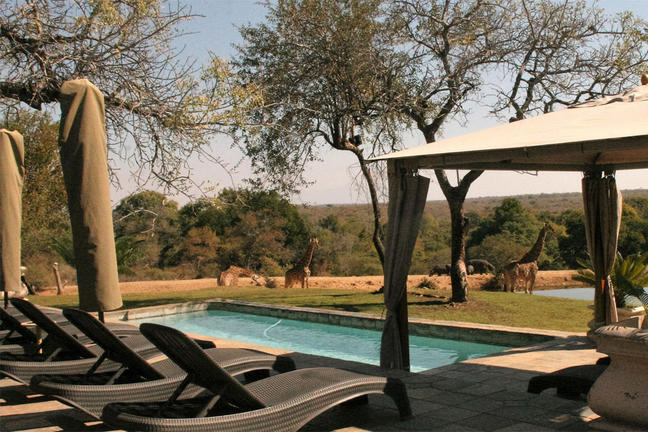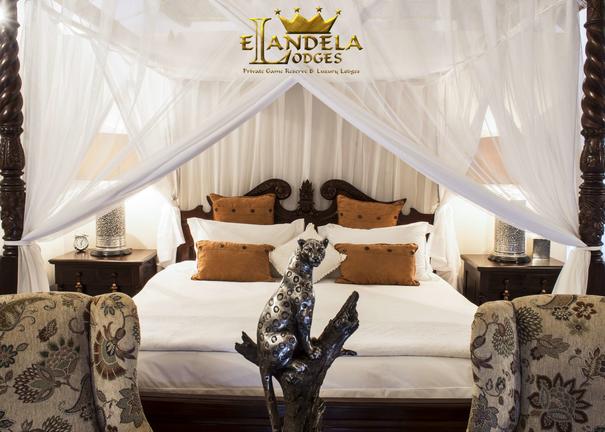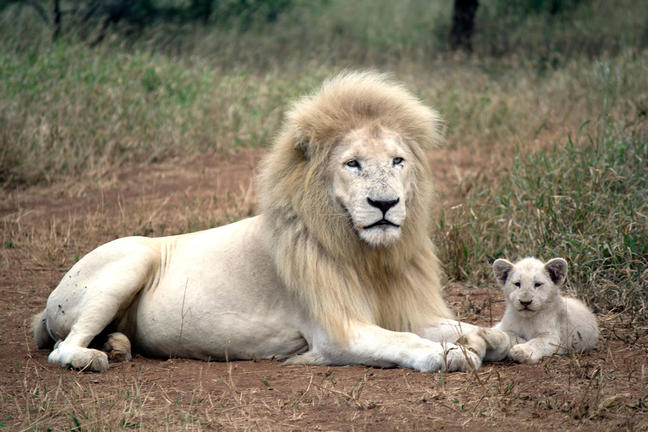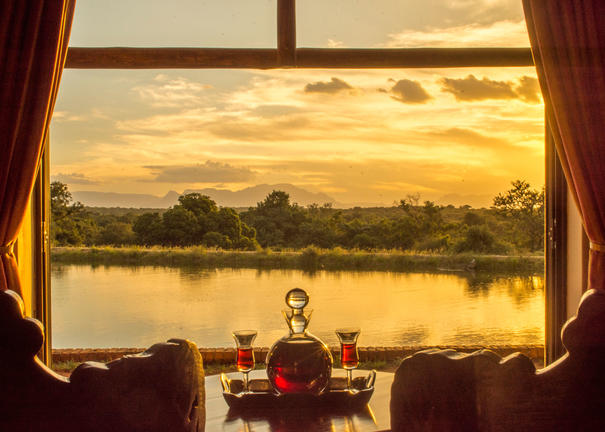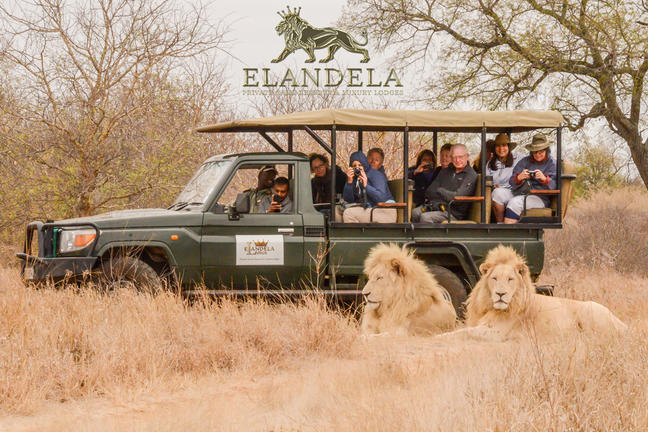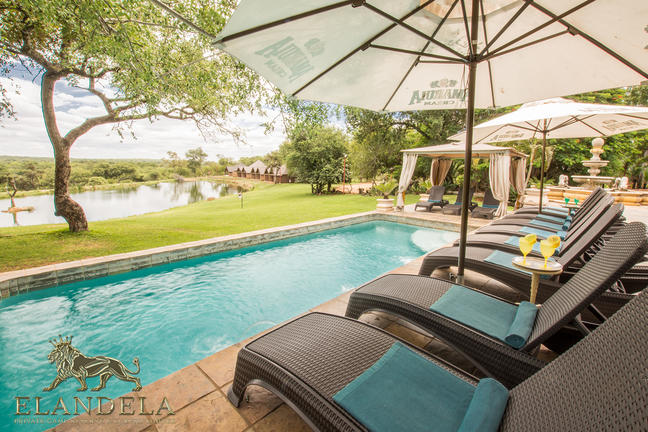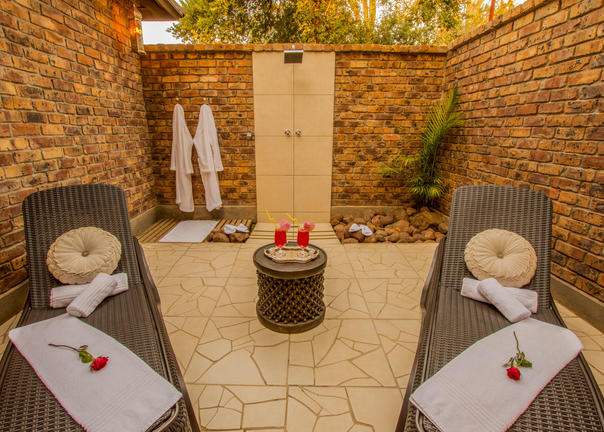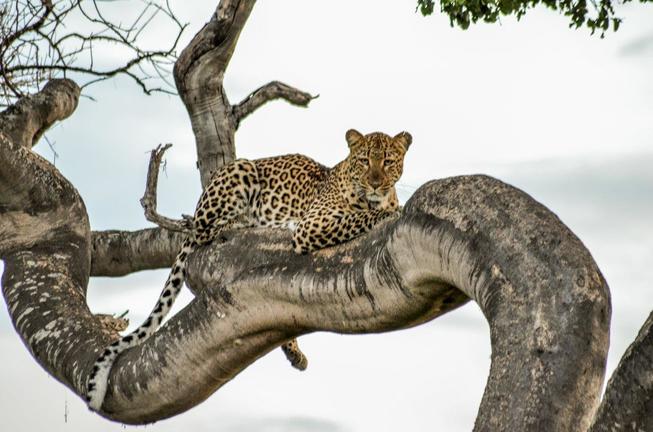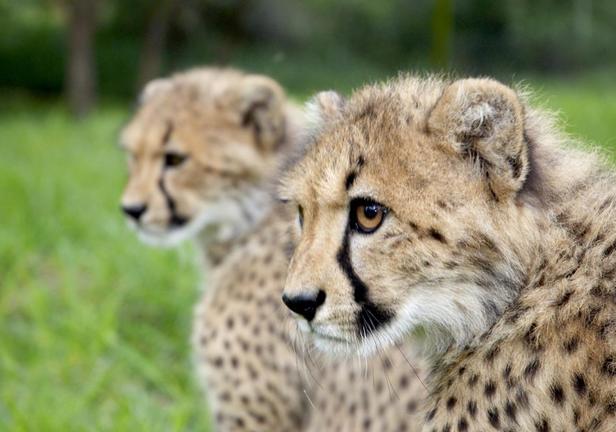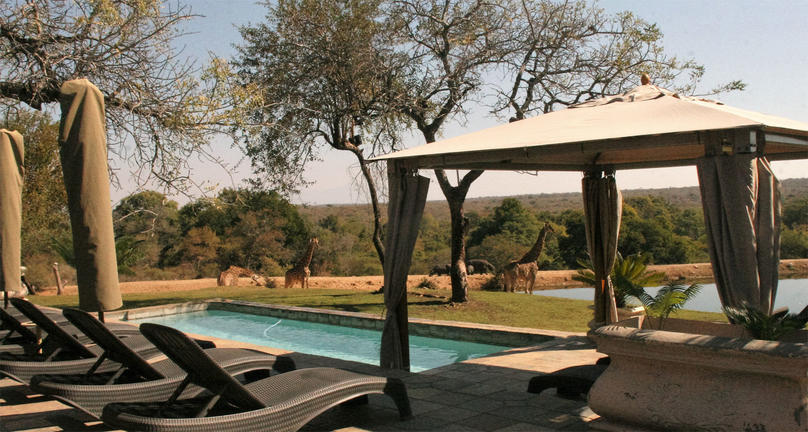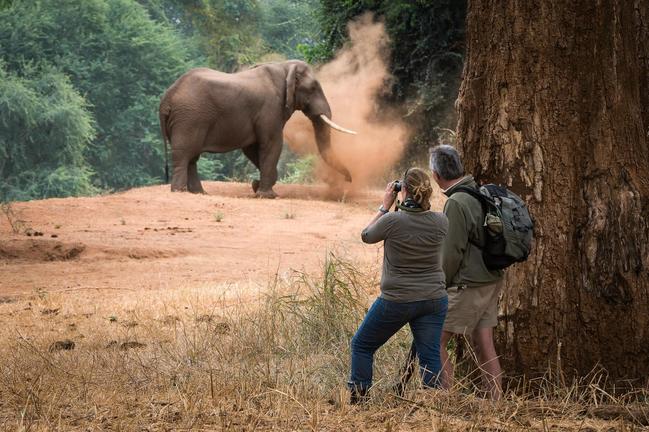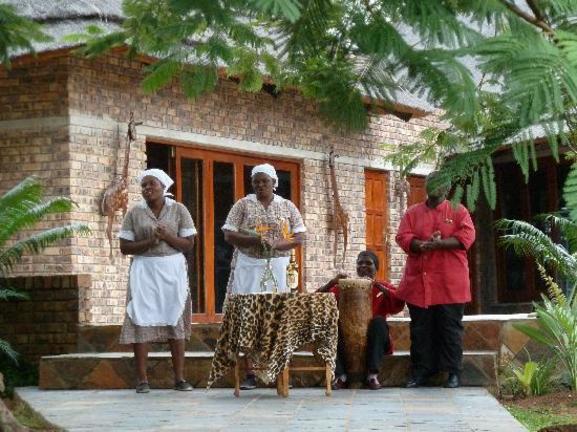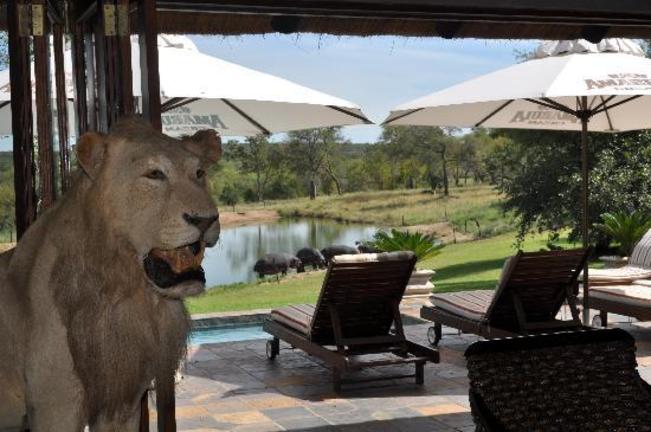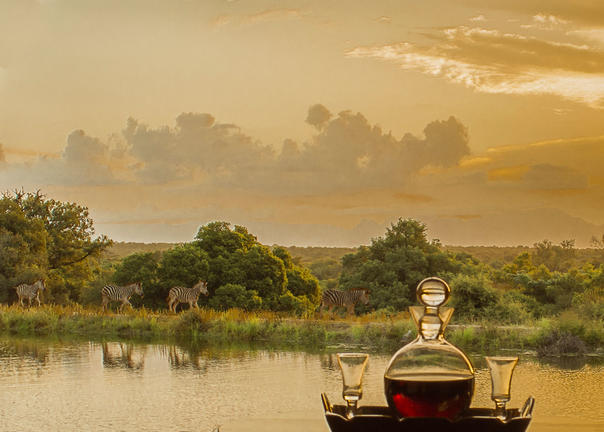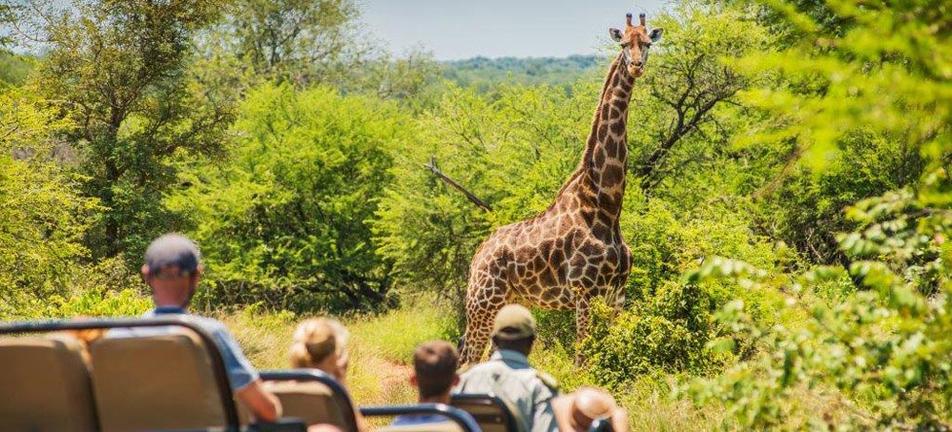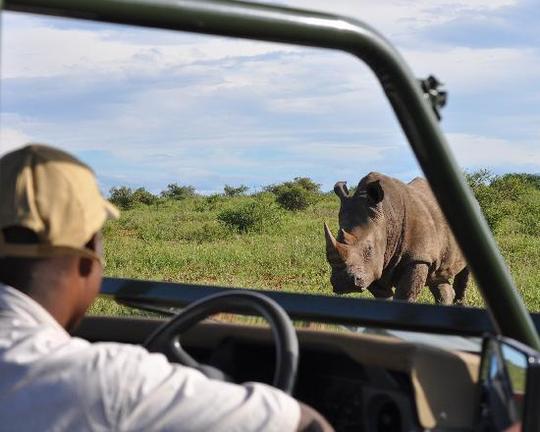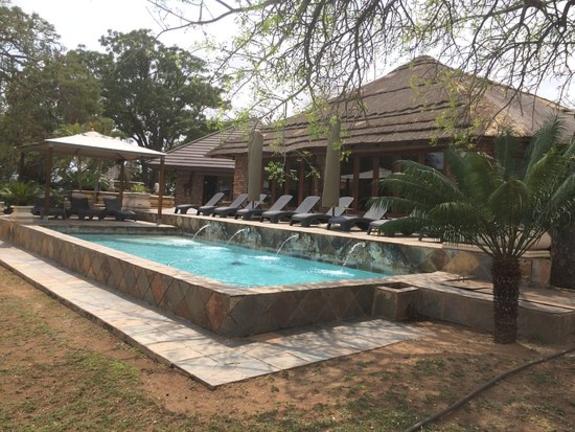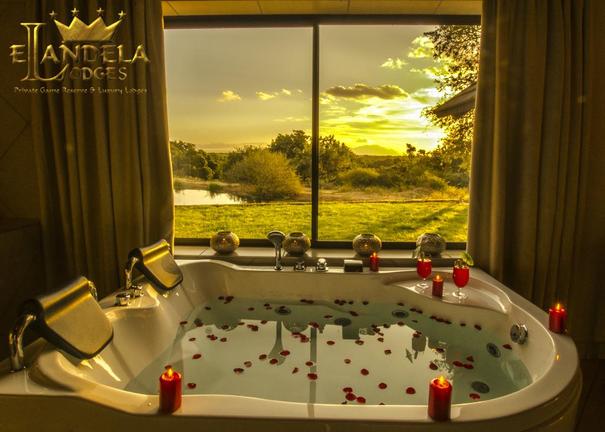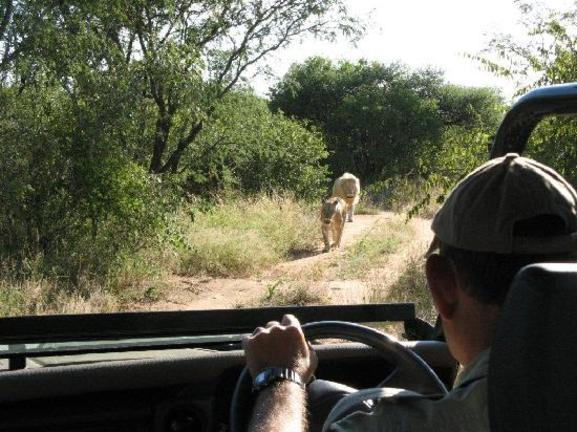 Your Stay
3 Nights
Full Board Plus - Dinner, Bed, Breakfast, Lunch and Activities
All Local Brands (Spirits, Wine and Beers) Included
Your Rooms
1x Double Room