Rhino Watch Safari Lodge
| Solio Game Reserve
Set in the centre of the Kenyan highlands, Rhino Watch Safari Lodge boasts views of Mount Kenya and is 20 minutes away from Nyeri town. Accommodation options include tents, chalets and a honeymoon house. Guests can make use of the Wi-Fi at the restaurant and the TV room. Guests can enjoy an array of outdoor activities including game drives, bird watching, horse riding, giraffe rides, biking and hiking on Aberdare National Park.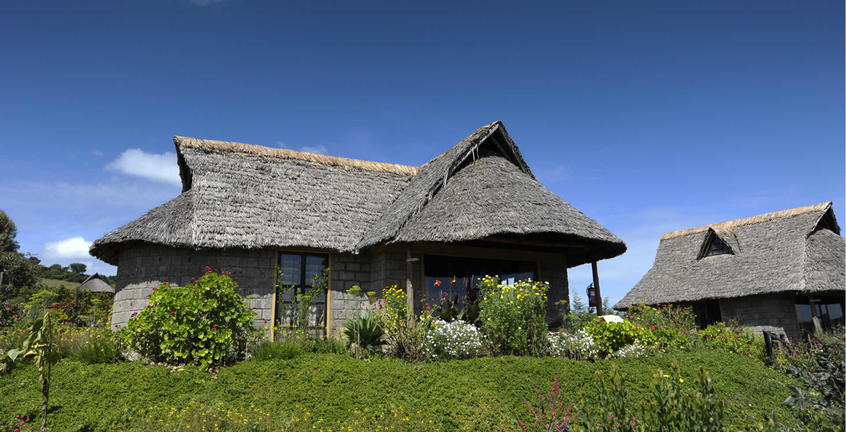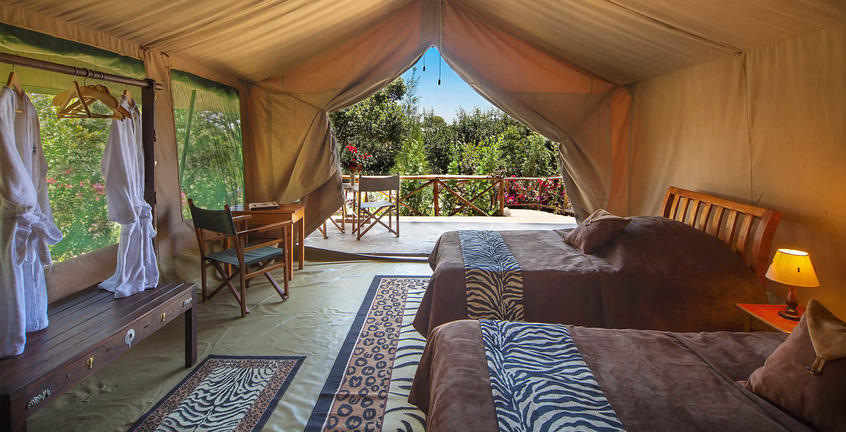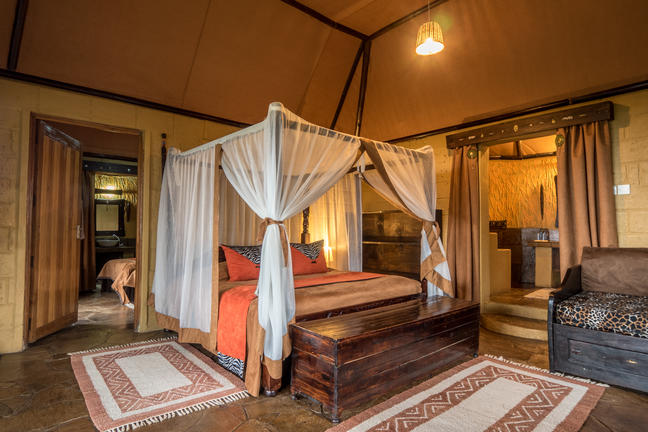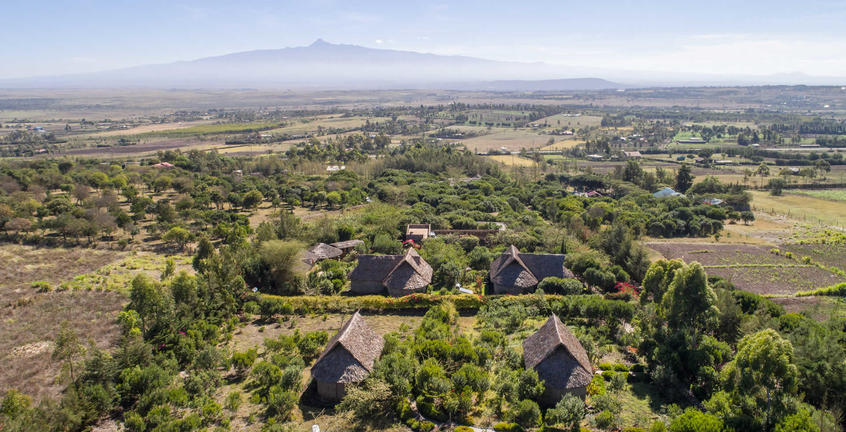 Your Stay
1 Night
Full Board - Dinner, Bed, Breakfast and Lunch
Flamingo Hill Tented Camp
| Nakuru
Flamingo Hill Camp is situated within the famous Lake Nakuru National Park, which lies within the Great Rift Valley of Kenya. Nestled between the "honeymoon hills", and set in beautifully landscaped grounds with natural foliage and a variety of indigenous African plants and flowers, Flamingo Hill Camp provides superb, tented accommodation.
Flamingo Hill Camp is an eco-friendly establishment. Part of the money earned from the camp is used for environmental restoration and endangered species.
Cosy, warm and inviting with a personal touch, Flamingo Hill Camp offers the traveler a home away from home.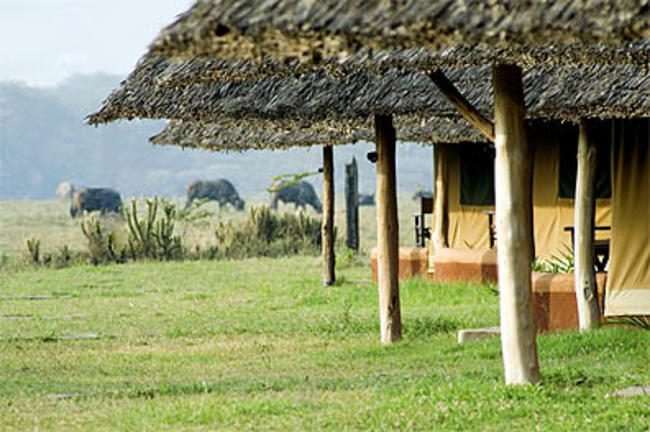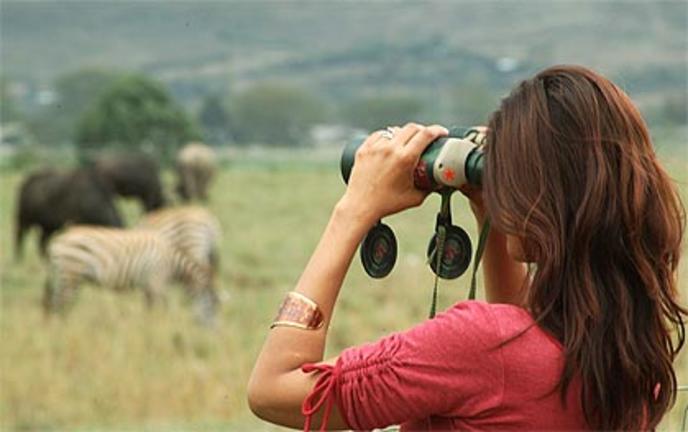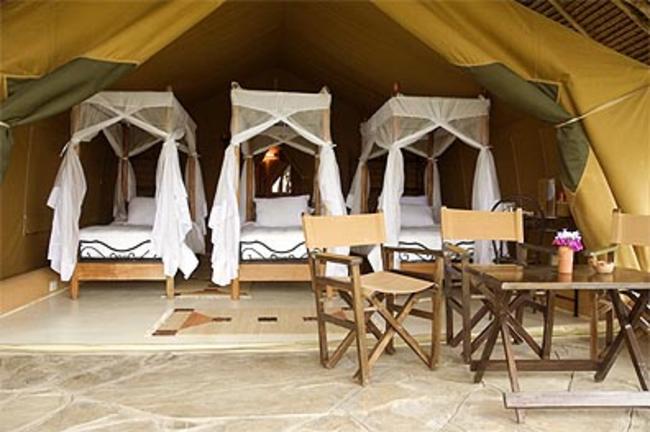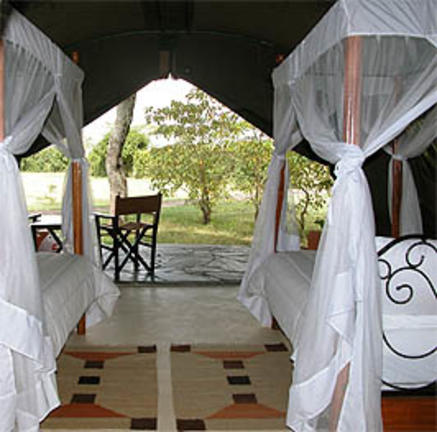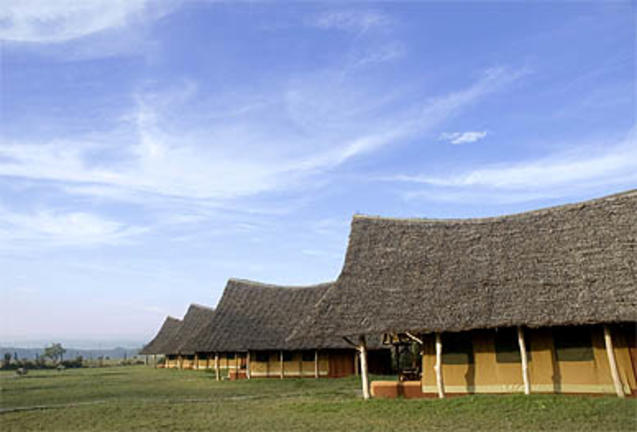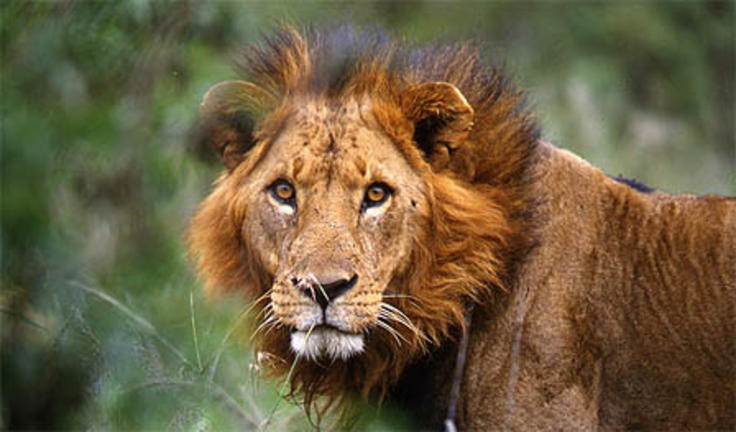 Your Stay
1 Night
Full Board - Dinner, Bed, Breakfast and Lunch
Julia's River Camp
| Masai Mara
Hidden on a sleepy bend of the Talek River, in the midst of the Masai Mara's endless savannah, our exclusive tented camp, opened in 2012, is the perfect place to start your safari adventures! Its privileged location guarantees that we see and hear lots of wildlife without even leaving the camp… lions, hippos, wildebeest, elephants and even leopard have visited!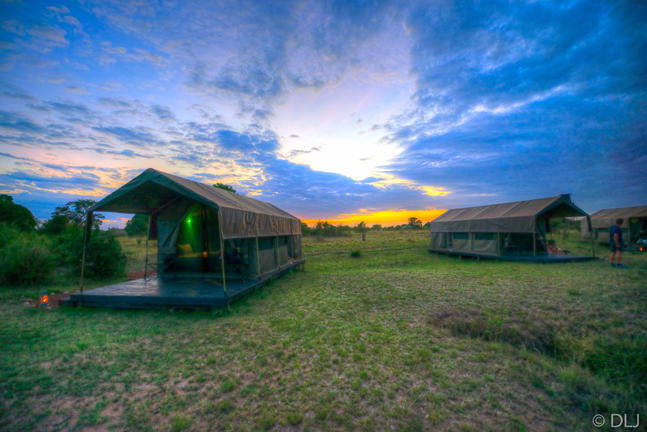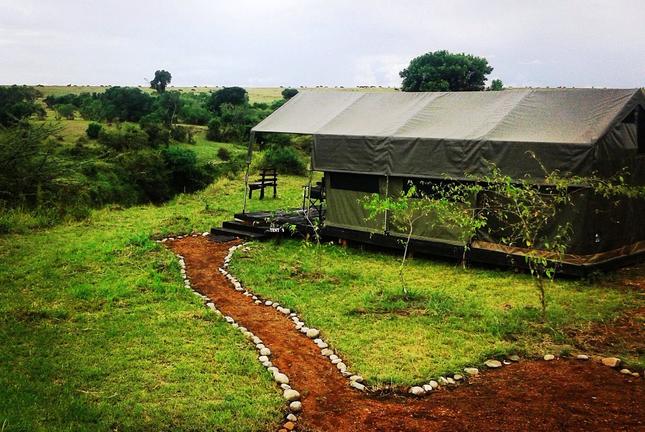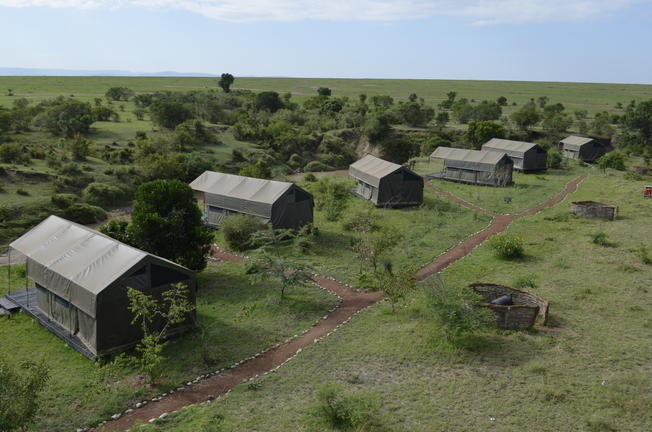 Your Stay
2 Nights
Full Board - Dinner, Bed, Breakfast and Lunch
Whilst this impressive camp holds claim to the best views over the Masai Mara and is the only place you can sit watching the herds of animals moving across the savannah below you, the real reason you are here is to support the community projects that Mara West is famed for.
Andrew Aho (the owner / manager) moved to Kenya 15 years ago to set up a NGO project in the Masai Mara. They eventually settled on top of the Oloololo ridge and started building schools and clinics for the local villages in the area. Soon he had volunteers coming to assist him in the clinics from all over the world and so the first Mara West tents were erected to accommodate them. Today the camp has transformed into a charming, attractive tented camp to accommodate clientele from all over the world who want to come and appreciate the magnificence of the Masai Mara and to see the fantastic work that Andrew and his team have done for the communities.
There are 6 Luxury Tents, each one tastefully furnished to provide clients with comfort and luxury. The tents have two queen size beds, an attractive en suite bathroom and a verandah facing the breathtaking views. Ideal for anyone who wants to visit the Masai Mara, couples looking for luxury and privacy. Families looking for comfort and safety and friends looking for exclusivity.
There are 8 Luxurious Chalets in Mara West, each one beautifully furnished to provide clients with the comfort and luxury that far surpasses any expectation. Through the canvas walls you can hear the sounds of the bush around you however the wooden poles and the lockable glass doors and windows make the nervous feel safe. Each chalet is furnished with 2 queen size beds, sofas and en suite bathrooms. Ideal for couples or groups who are looking for luxury and privacy. Perfect for families with young children that want to keep close and who need the security of being able to lock the doors and windows once they leave.
There are 20 Economy Banda's in Mara West each one is very simply, but tastefully furnished giving the client all the necessary features required. All the tents have a double or twin beds with electricity; they all share a bathroom and each bathroom is spacious with 2 showers and 2 loos in each of them. There is also a large dining area, sitting area, a campfire and a great verandah where these people can socialise if required. Ideal for those on a budget, who want to stay in affordable but clean and attractive accommodation with very good food and service.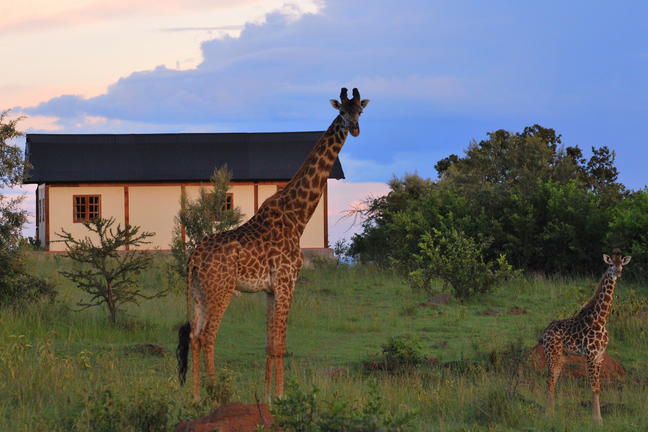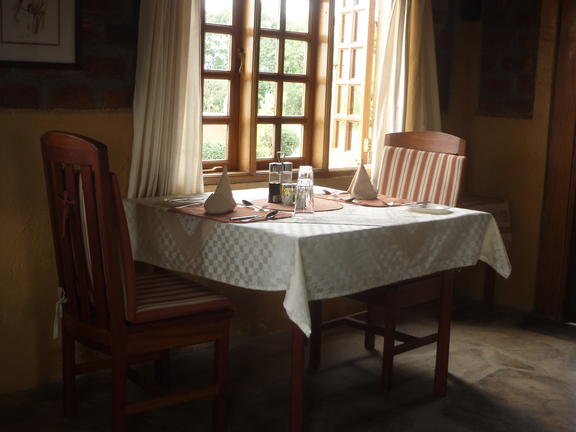 Your Stay
1 Night
Full Board - Dinner, Bed, Breakfast and Lunch
Speke Bay Lodge
| Lake Victoria, Tanzania
Speke Bay Lodge is located on the southeastern shore of Lake Victoria in Tanzania. It is 15 kilometers away from the Serengeti National Park, and 125 kilometers north of Mwanza. The main buildings and luxury accommodation are round in form, painted white and thatched with grass roofs in the traditional style of the local tribe, the Sukuma. It is an ideal place to start or end a safari, or relax during travels.
The lodge offers excursions in boats and on mountain bikes. Guests can fish from the beach for Tilapia, enjoy the peacefulness, go birdwatching or wander around on the lodge's 100 hectares of Savannah. The lodge's tented camp comprises of twelve tents, each covered by a thatched roof, which also creates a private and shady sitting area. The tents are fully furnished and equipped with two beds, hot showers and lavatories are close-by.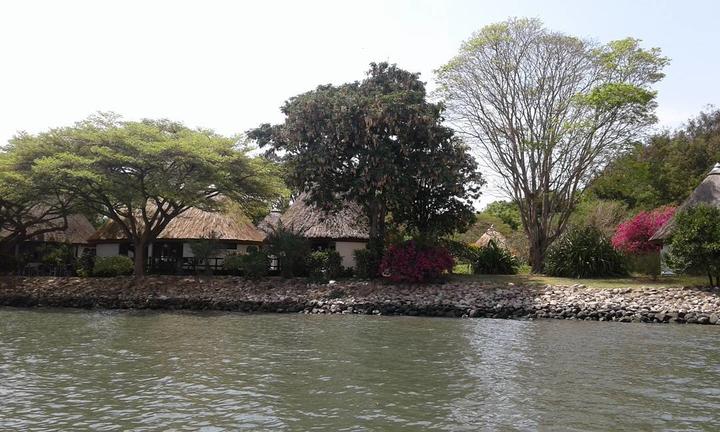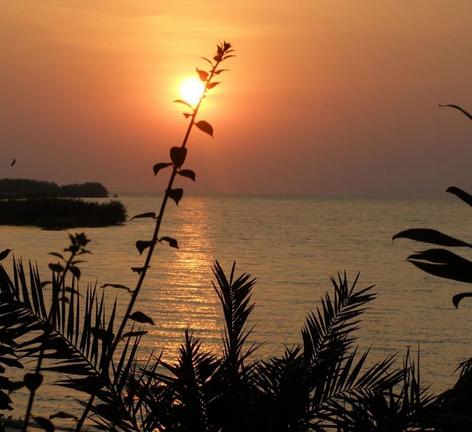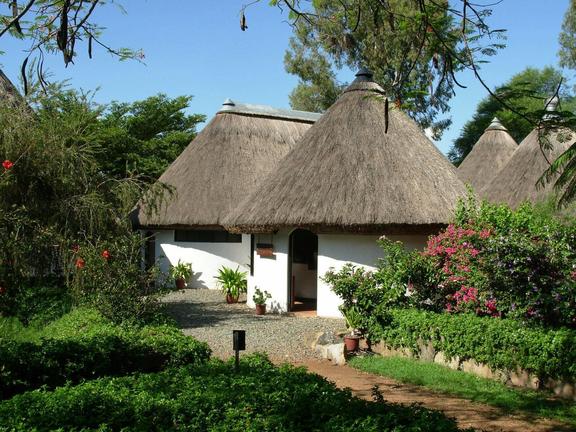 Your Stay
1 Night
Full Board - Dinner, Bed, Breakfast and Lunch
Mara Kati Kati Tented Camp
| Central Serengeti
Mara Kati Kati is a mobile camp strategically situated in north Serengeti, ideal for exploring the Mara Ecosystem. The camp offers comfortable accommodation together with the unique opportunity to enjoy a real safari experience on a camp. In its comfortable tents, guests will feel completely immersed in the surroundings and able to enjoy and take in the rich animal life and vegetation of the area. The tents are situated at ground level with a private porch, overlooking the Savannah. Ample and comfortable, there is a choice of a double bed or two twin beds. The rooms have a bathroom with a bucket shower. The family tent consists of two interconnected tents and a shared bathroom and private porch. The camp has two dining tents where meals are served.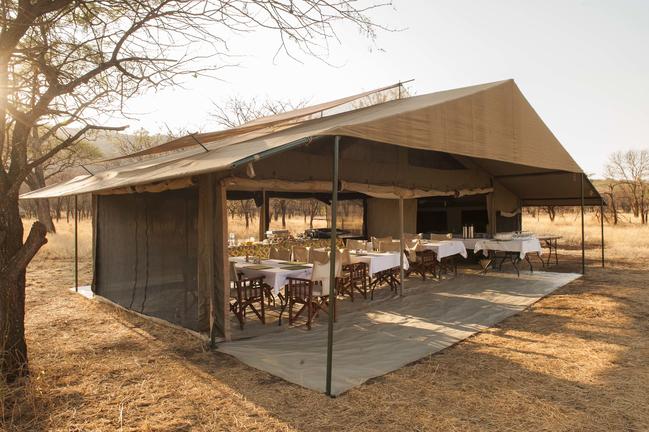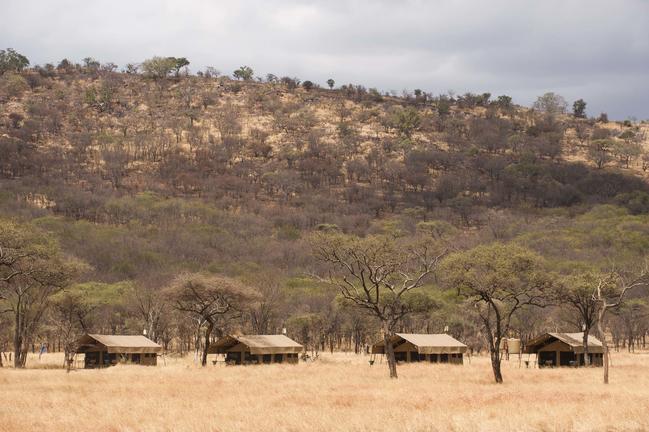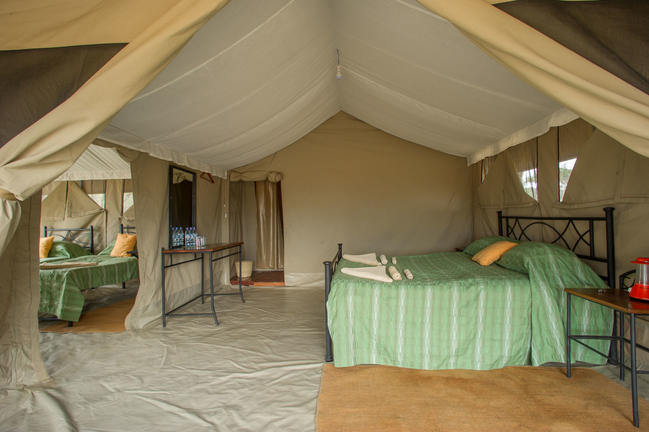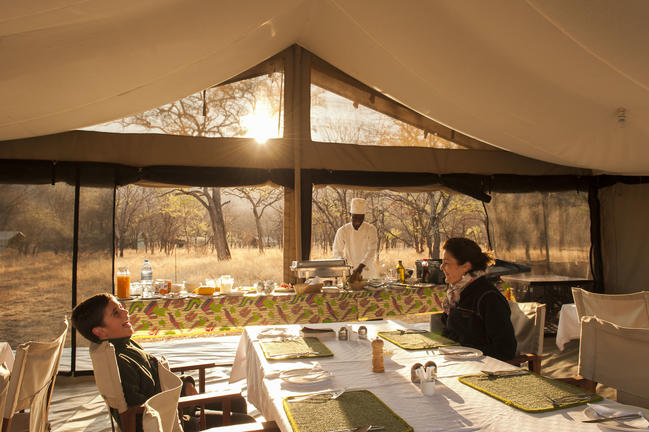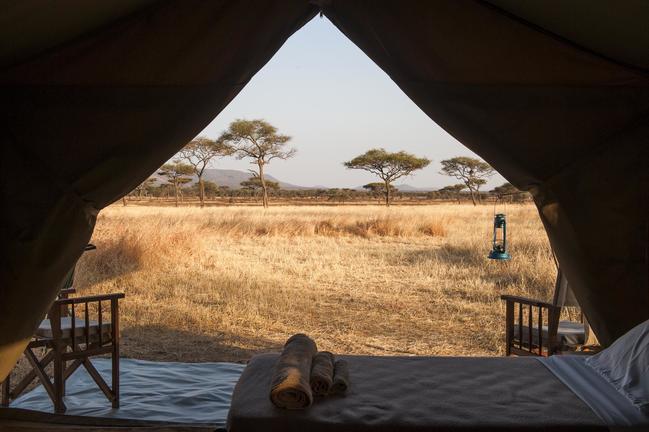 Your Stay
2 Nights
Full Board - Dinner, Bed, Breakfast and Lunch
Fast Facts
Tented Camp
Spoken Languages: English, Swahili
No. Rooms: 10
Special Interests: Adventure, Big 5, Birding, Flora, Nature, Wildlife
Serengeti Ndutu Kati Kati Tented Camp
| Ndutu
Serengeti National Park
Situated in the south of Serengeti . With fantastic beautiful views to the African Savannah. In the best spot to enjoy the migration from December to April.
The camps enable guest to experience an authentic African safari and at the same time offering the perfect balance between comfort, intimacy and splendid isolation. The camp is ecofriendly running on solar lighting. The camp consists of tent double spacious fully furnished tents and one familly tent with en suite facilities, including a separate en suite WC and bucket shower.
The camp completes its facilities with a mess tent where meals are served and a lounge tent.
Ndutu Kati Kati Tented Camp –Open from December to April in the southern plains of Serengeti in the Serengeti National Park side.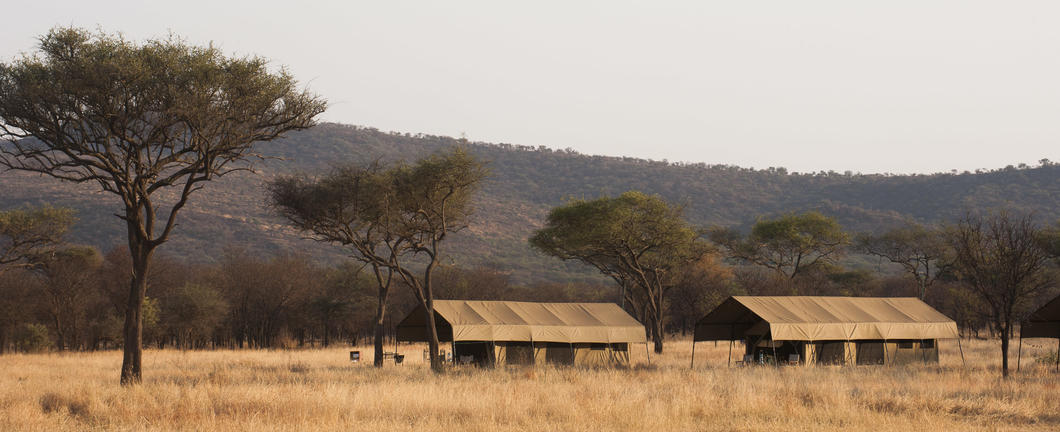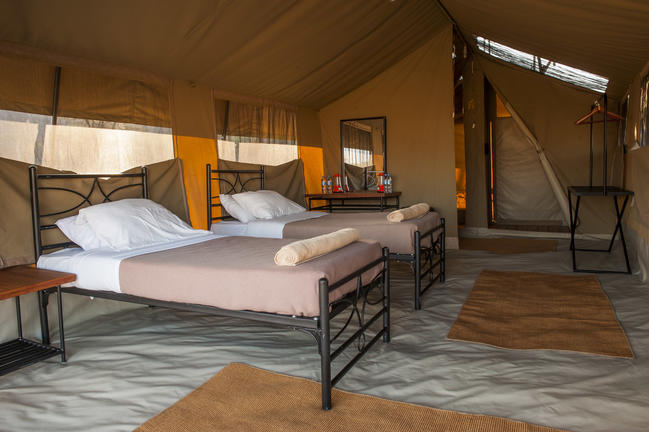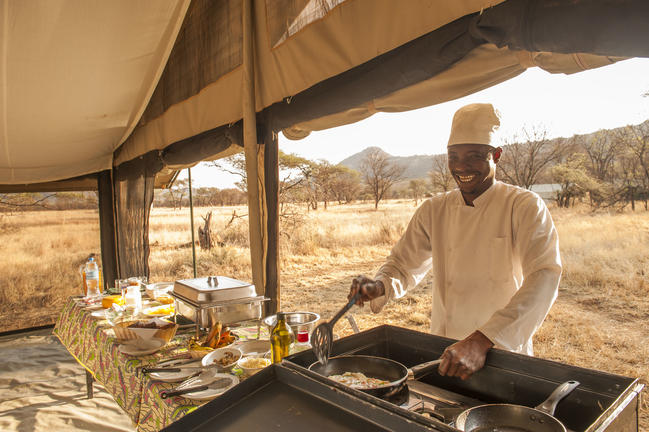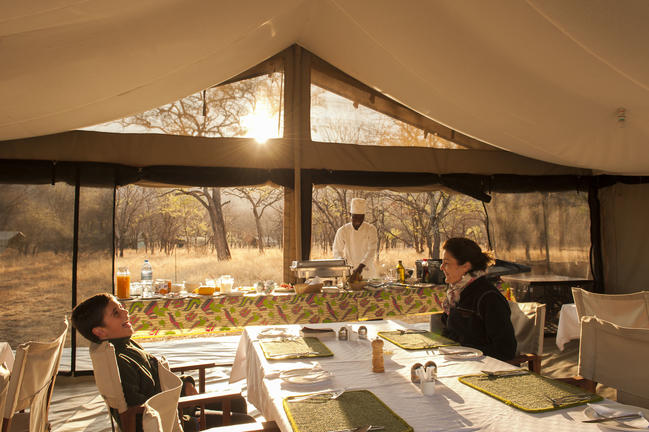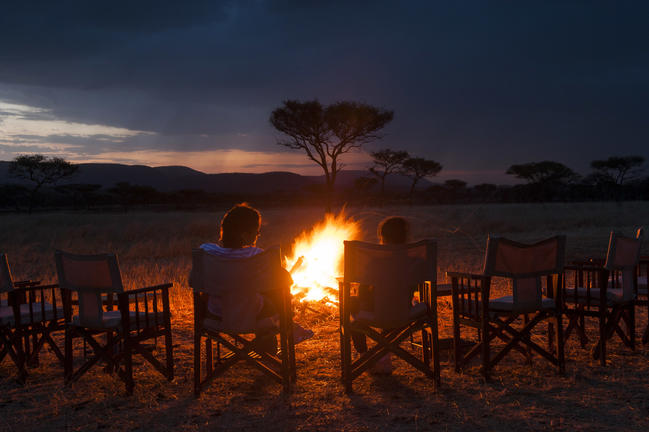 Your Stay
1 Night
Full Board - Dinner, Bed, Breakfast and Lunch
Fast Facts
Mobile Camp
Spoken Languages: Swahili
No. Rooms: 10
Special Interests: Adventure, Big 5, Birding, Flora, Nature, Wildlife