Okahirongo Elephant Lodge
| Purros
Okahirongo Elephant Lodge is situated in the Purros Conservancy in Kaokoland, one of the last truly wild areas in the North West of Namibia and it features beautiful mountain landscapes and rugged tranquility. Activities include game drives in open 4x4 vehicles, tracking the renowned desert adapted elephants, walks and visits to the local Himba village.
Okahirongo Elephant Lodge is located in the Purros Conservancy, 55 km from the skeleton coast and around 200 km south of the Kunene River in the north of Namibia. Often described as one of the last true wilderness areas, the Kaokoveld is home to the nomadic Himba tribe as well as uniquely desert adapted Elephant, lion, black rhino and giraffe.
The lodge, in the Purros Conservancy area, is a no risk malaria destination and can be reached by 4x4 vehicles. Alternatively a 2 ½ hour flight from Windhoek in a small aircraft will take you to a landing strip, which is located approximately 5 minutes from the lodge.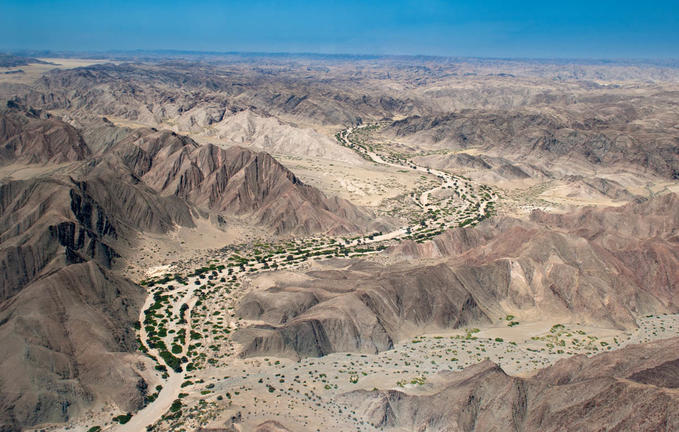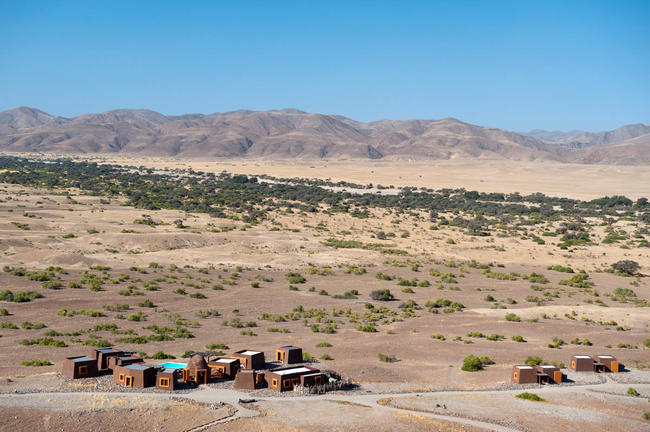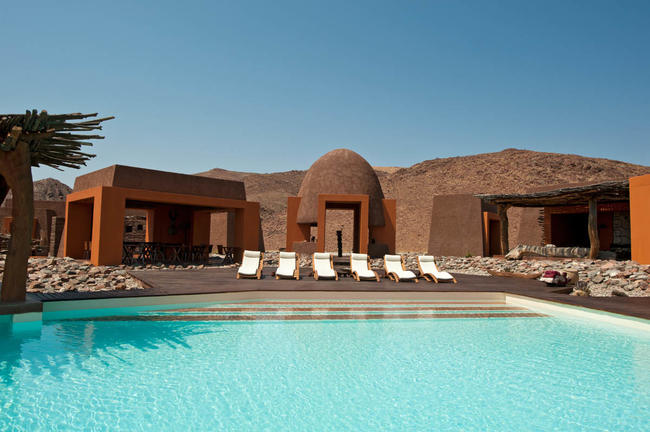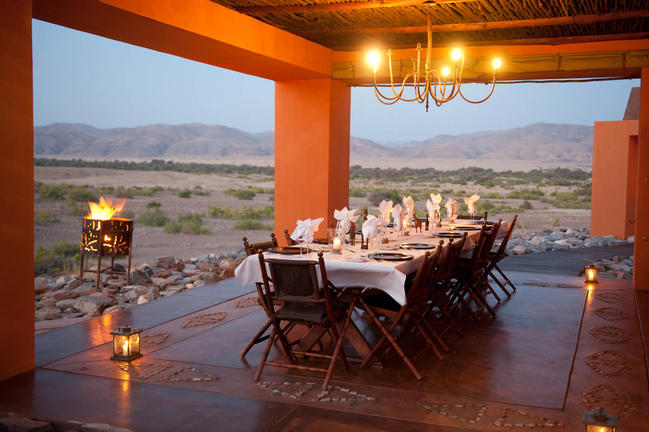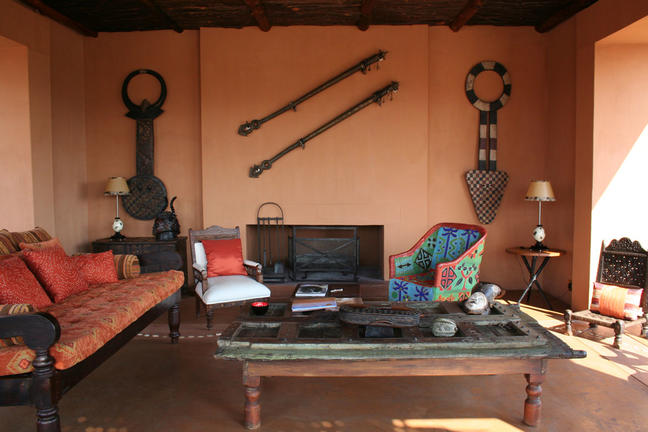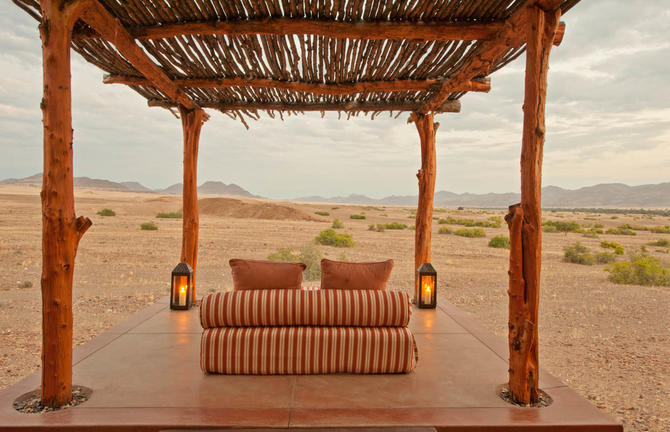 Your Stay
3 Nights
Fully Inclusive - Bed, All Meals, Fees and Activities
All Local Brands (Spirits, Wine and Beers) Included
Okahirongo River Camp
| Kunene
Okahirongo River Camp is an eco-friendly lodge built on a sweeping ridge and opening up to breathtaking views of the Kunene River. The central area, constructed above the rapids, comprises two lounges, a library and dining room, decked out in African elegance. The turquoise waters of the swimming pool spell out refreshment from the desert heat and the spacious sundeck invites sunbathing or simply delighting in the exotic grandeur of the natural surrroundings. Excellent Service, delicious African-Italian cuisine and exquisite South-African wines will round of your stay and make Okahirongo River Camp a most memorable safari experience.
Cleverly built into the rocky terrain, the four luxurious double tents, one twin tent and one family suite are constructed with wood and canvas and each have a magnificent view of their own. The interiors have been furnished with a minimalist African chic. Lavish four-poster beds, splendid indoors and outdoors showers and spacious decks guarantee utmost comfort and the exclusive right of being at one with nature. Fall asleep to the sound of the rushing river below – the perfect African lullaby.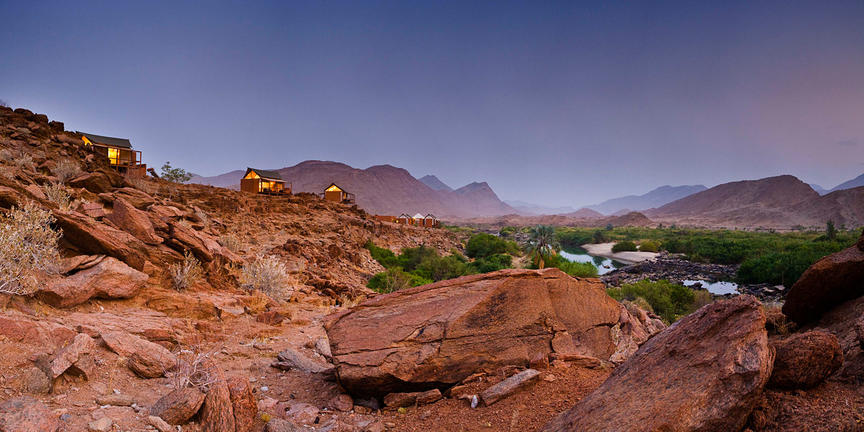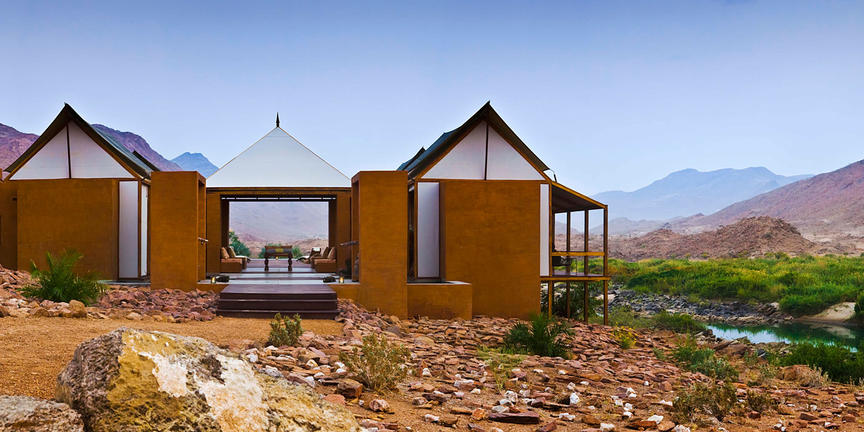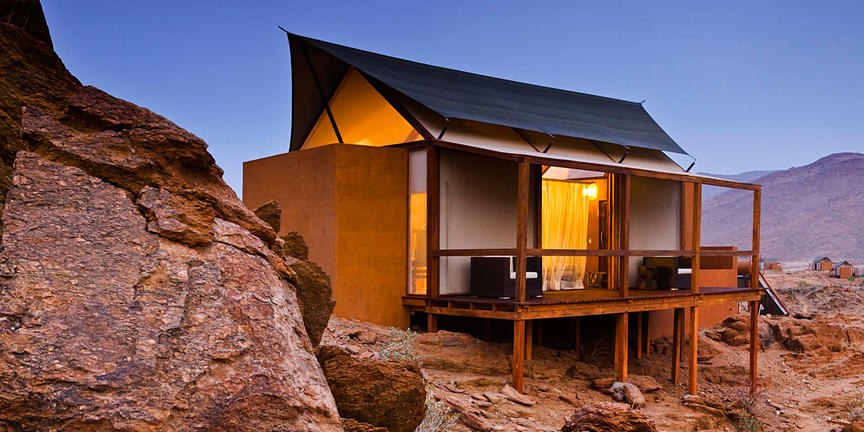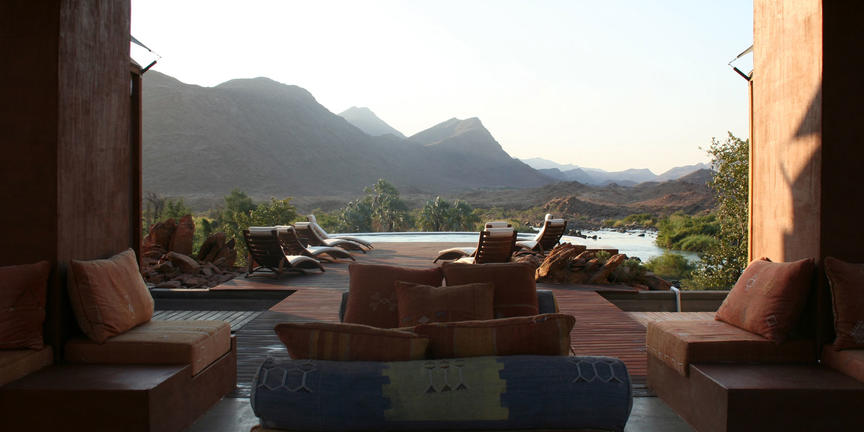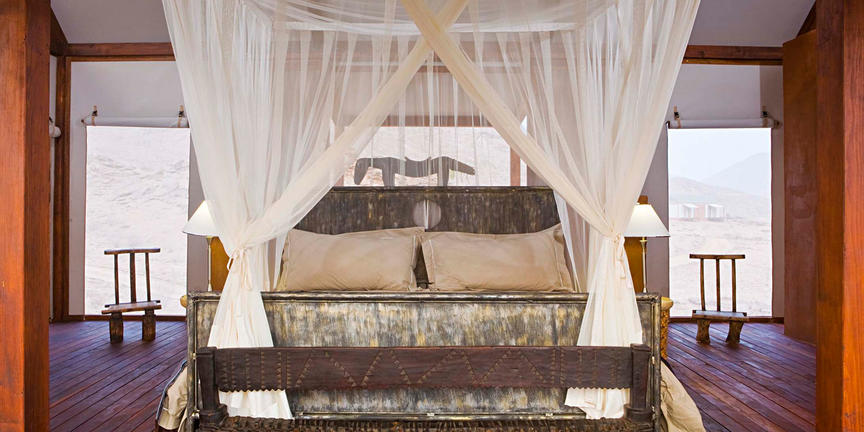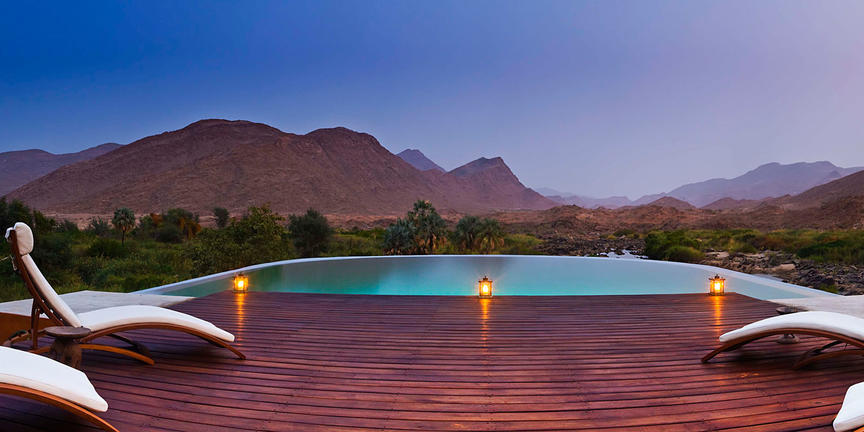 Your Stay
2 Nights
Fully Inclusive - Bed, All Meals, Fees and Activities
All Local Brands (Spirits, Wine and Beers) Included