Kumbali Country Lodge
| Lilongwe
Kumbali Country Lodge boasts everything you could expect from a nature reserve lodge and much more besides. It is one of the most tranquil alternatives to a Malawi hotel that you will find anywhere.
Plump pillows and refined decor await you. Should you require anything our Room Service will deliver it straight up, allowing you time for rest and relaxation.
Instead of the concrete jungle, you can gaze out at a forest reserve idyll, sipping on a gin and tonic whilst watching the African sun set in the distance.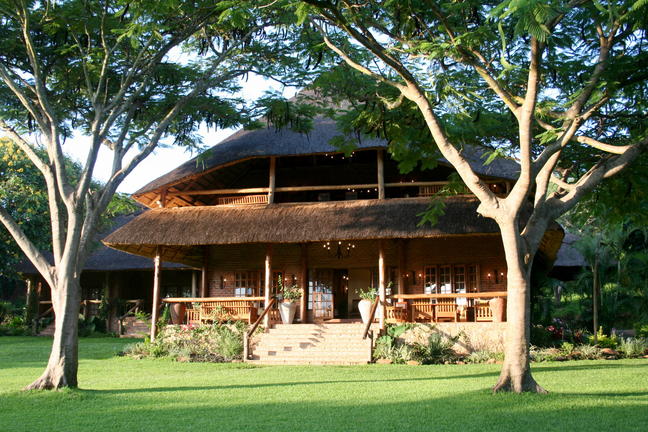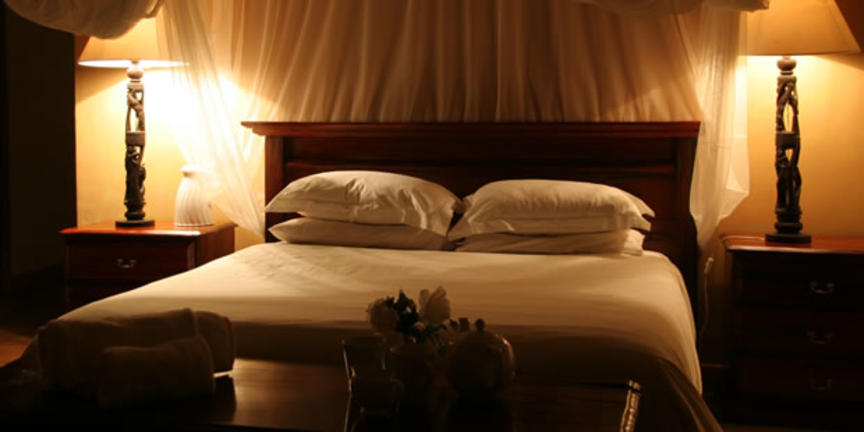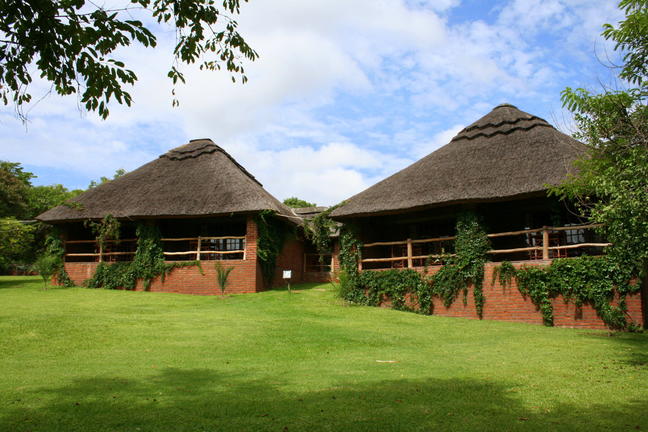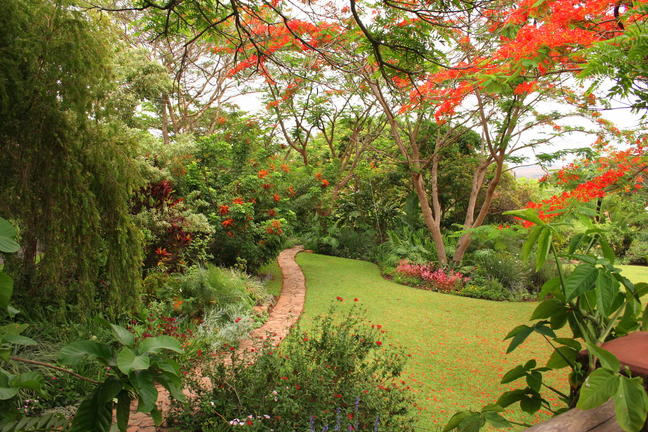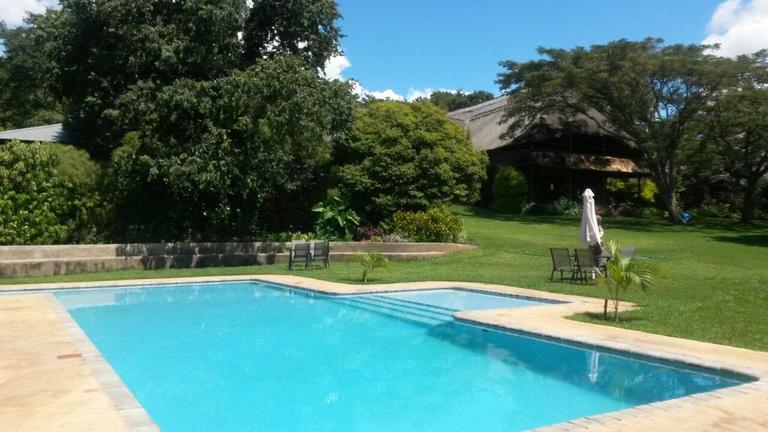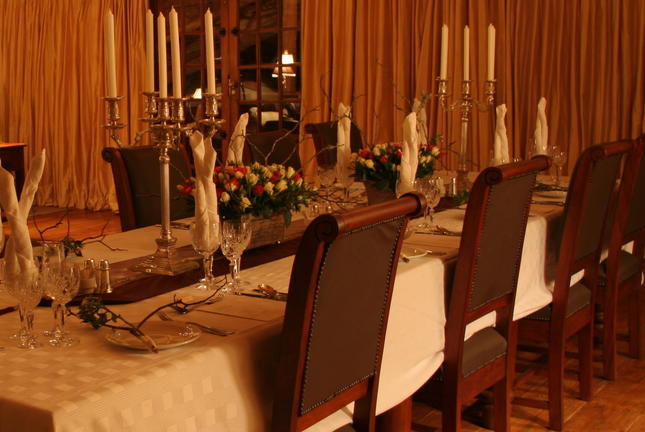 Your Stay
1 Night
Dinner, Bed and Breakfast
Mvuu Camp
| Liwonde National Park
Mvuu Camp has a spectacular vantage point along the Shire River that draws all manner of fauna to its banks. The camp, comprising 14 units as well as a nearby campsite, is a clever mix of spacious stone and canvas chalets and specially designed family tents. An impressive thatched dining and lounge area offers a magnificent river vista that is framed by two large baobab trees. Dinners are sometimes held under the stars in a specially constructed boma. A custom-built education and conference centre with facilities for up to 40 delegates or smaller corporate and team building functions is available.
Mvuu Camp offers a wide range of accommodation options such as full board rates and camping, and a variety of activities including boat safaris on the Shire River, game drives, nature walks & trails and non-stop birding. Trips to community projects in nearby villages and Nanthomba School are also popular.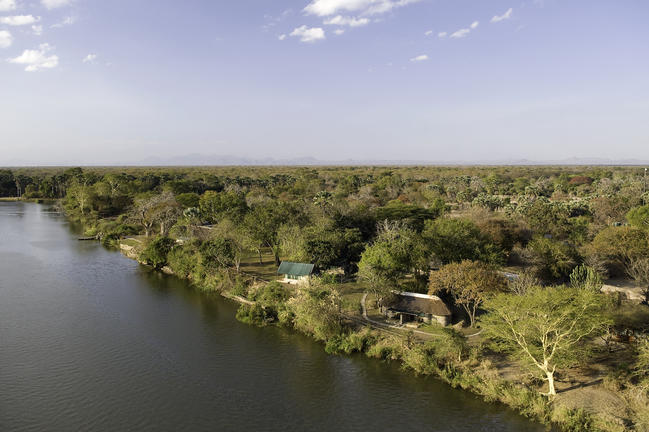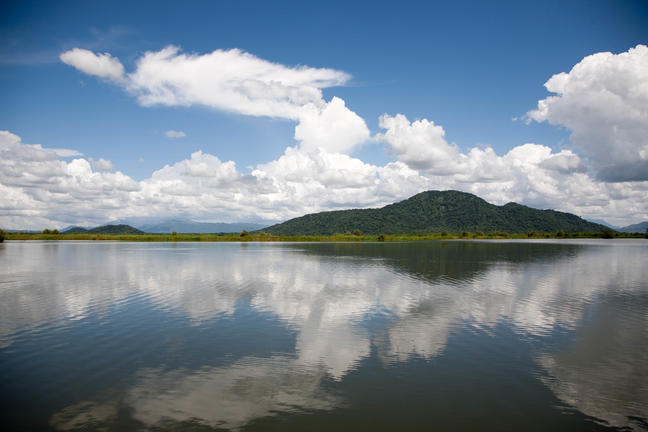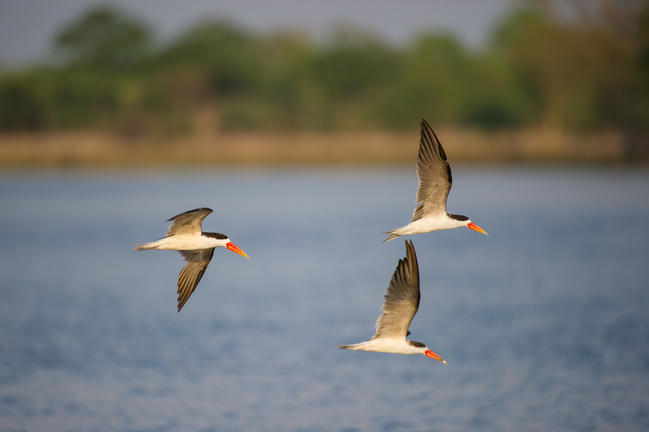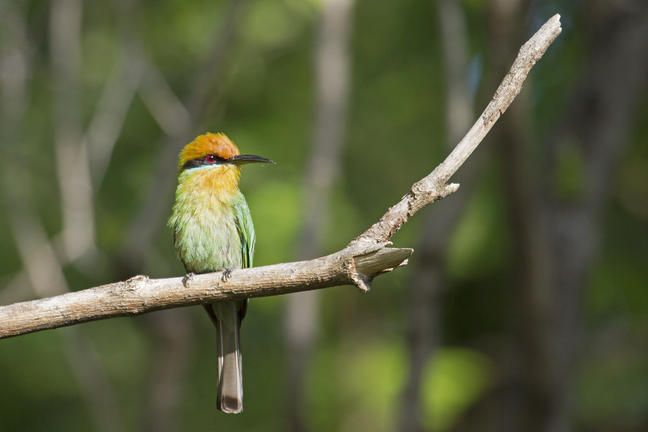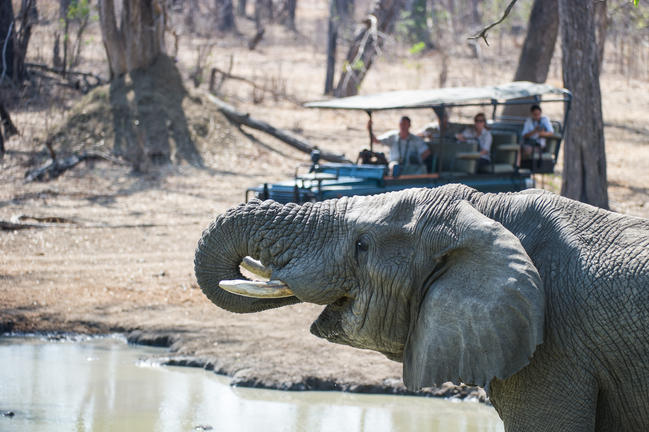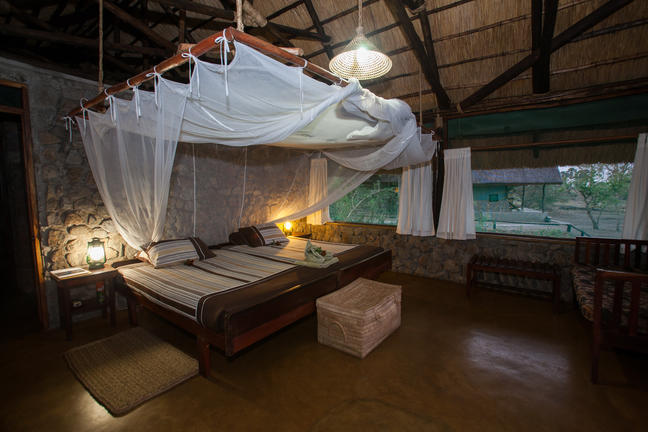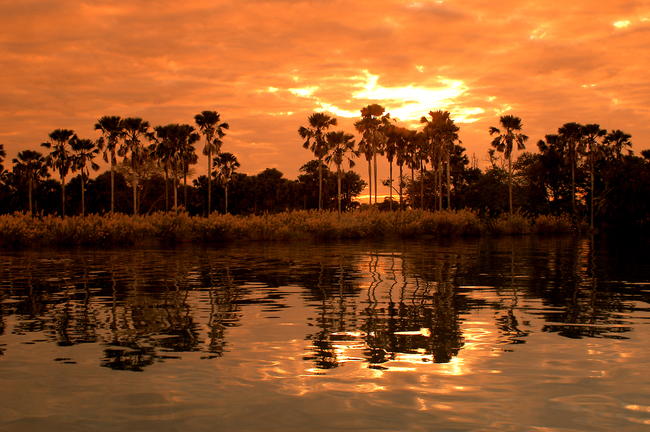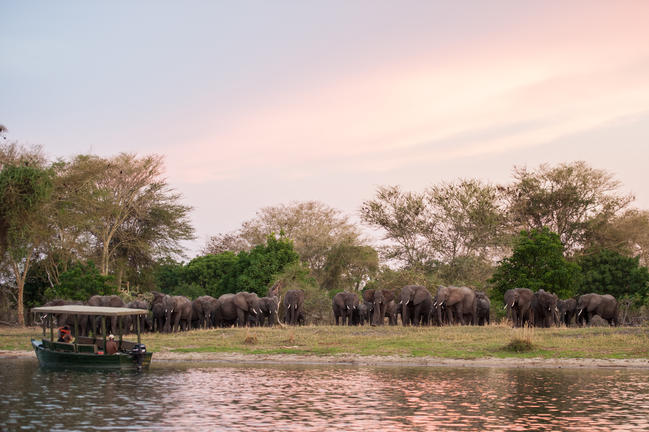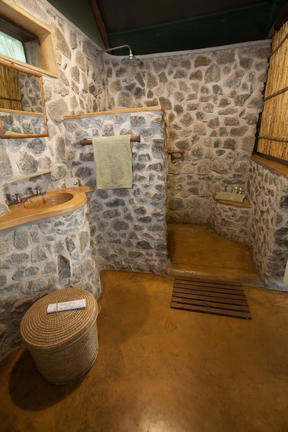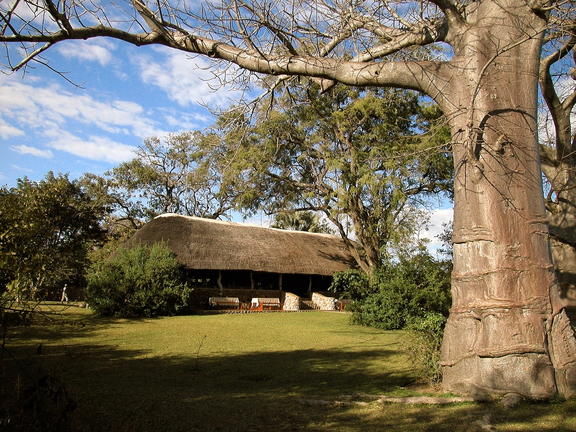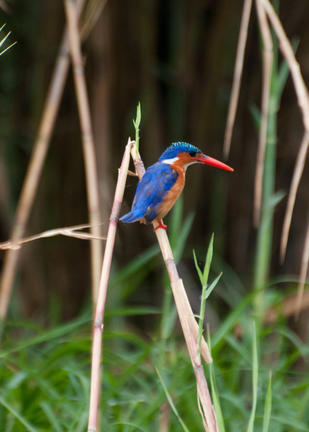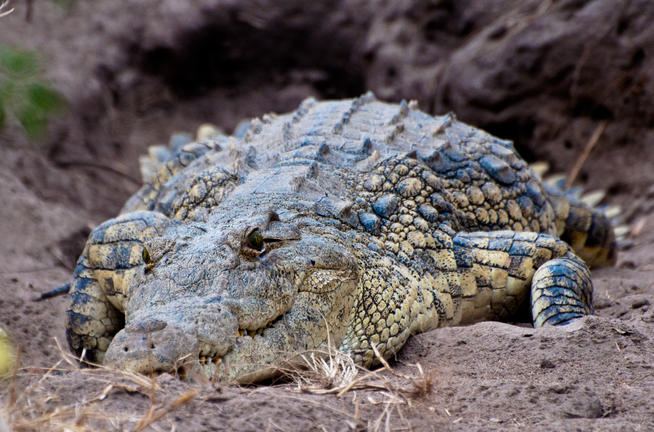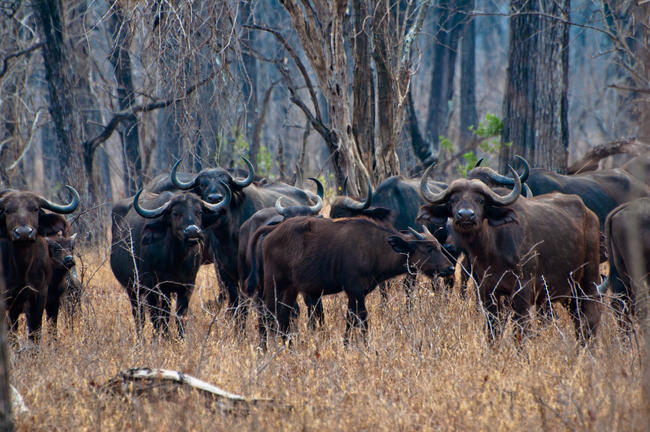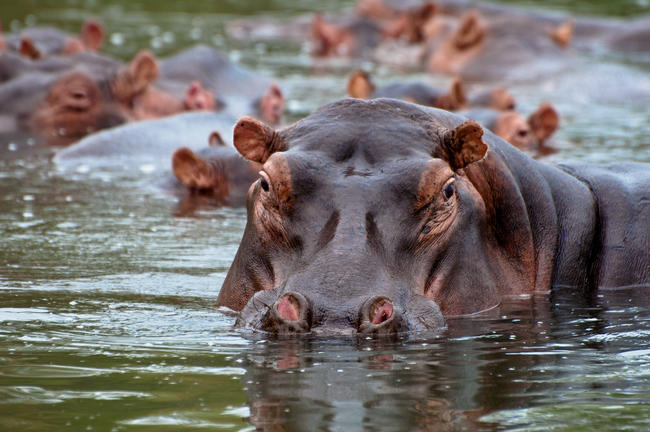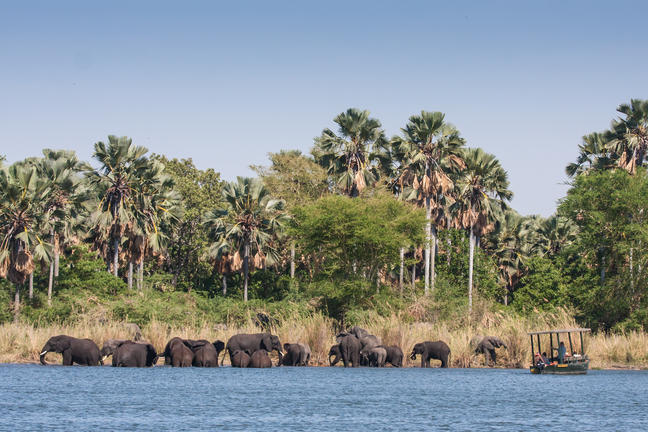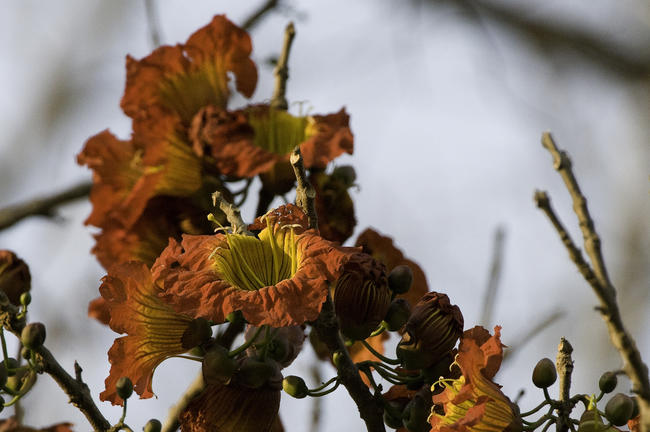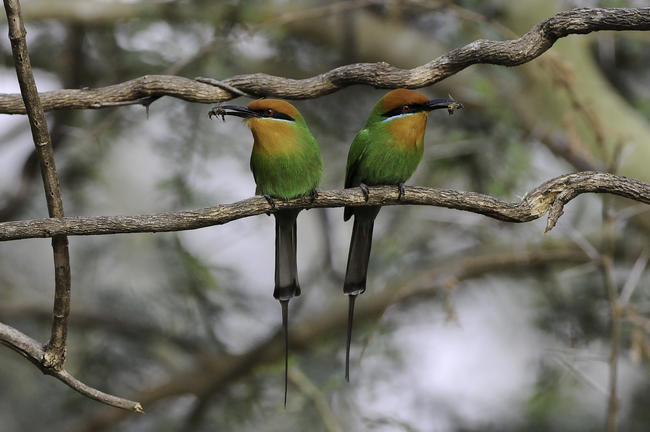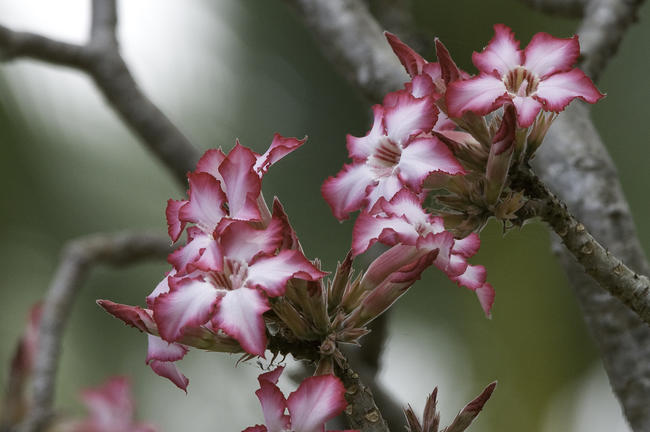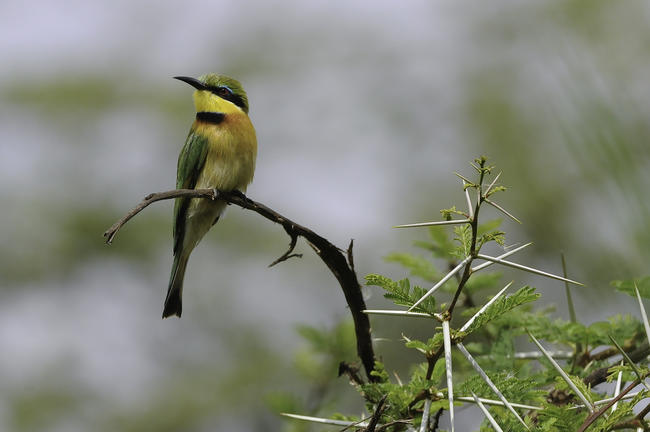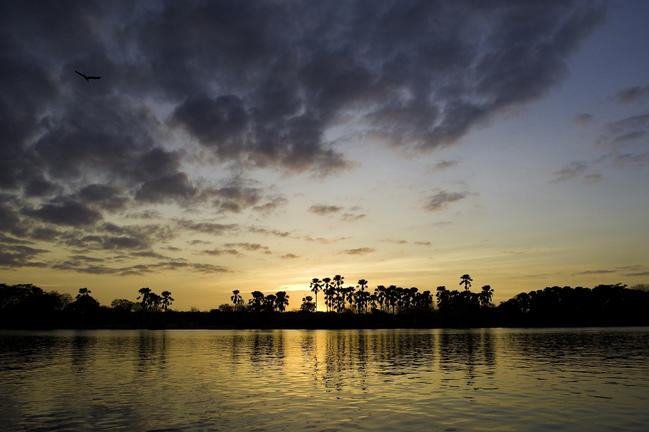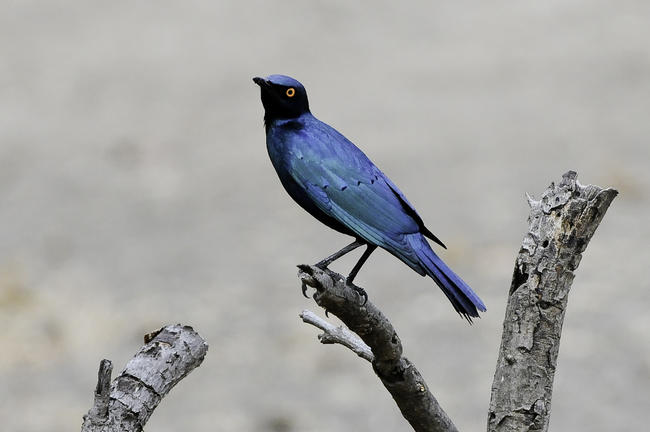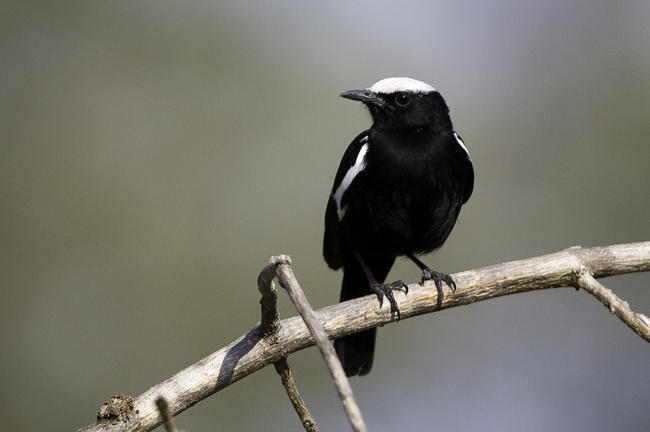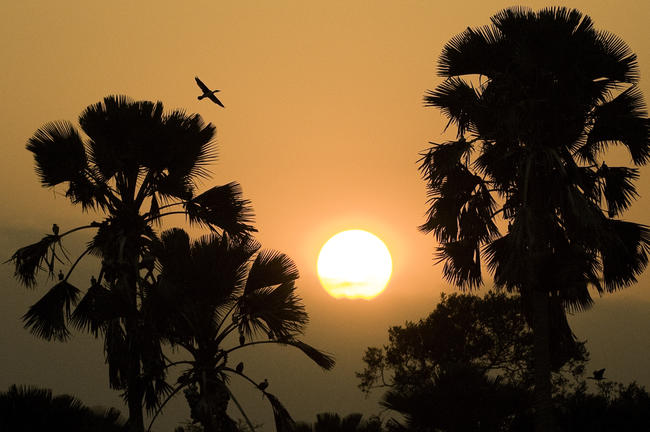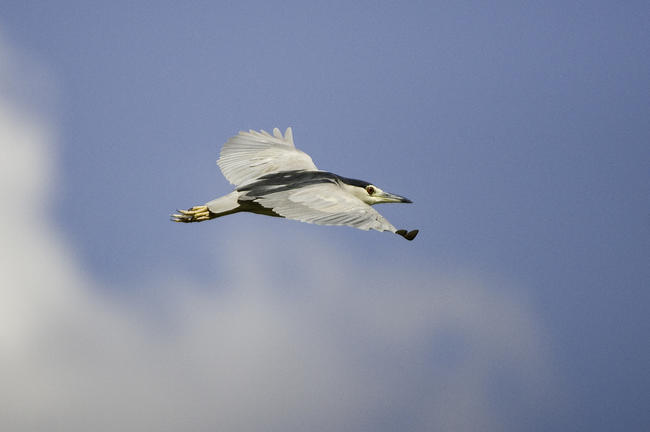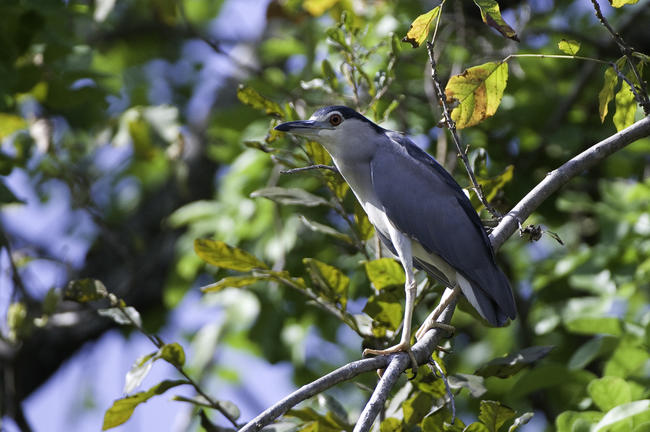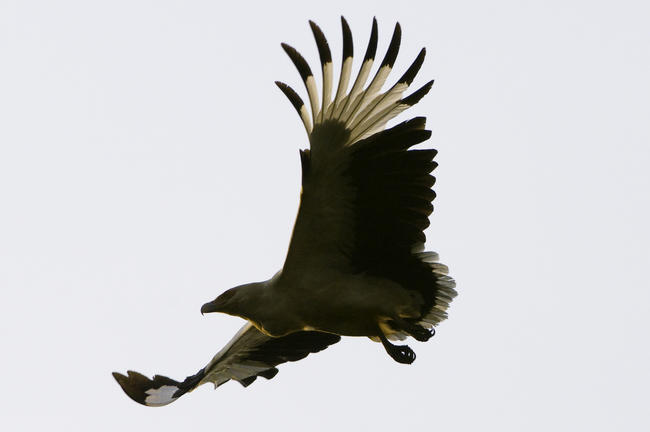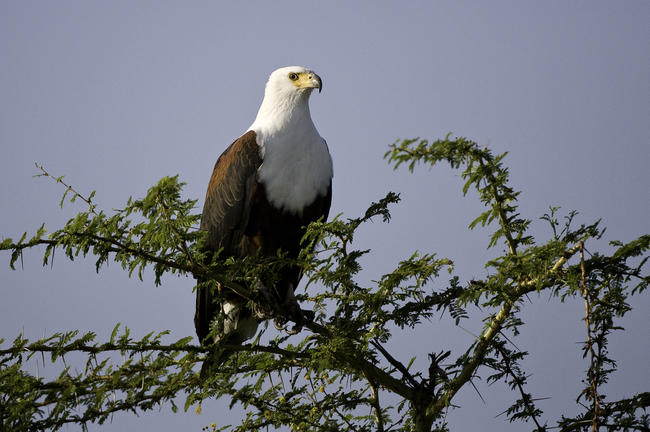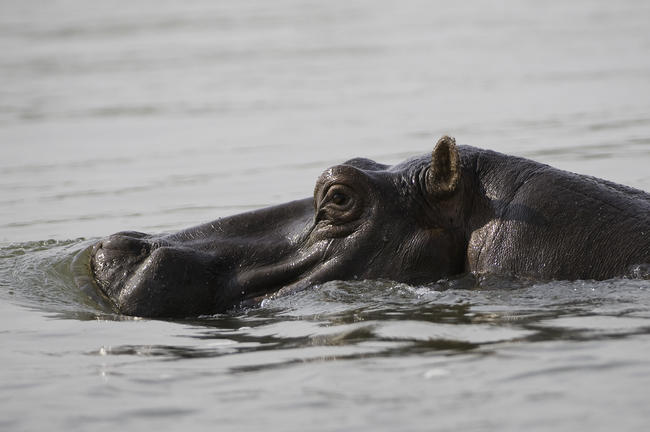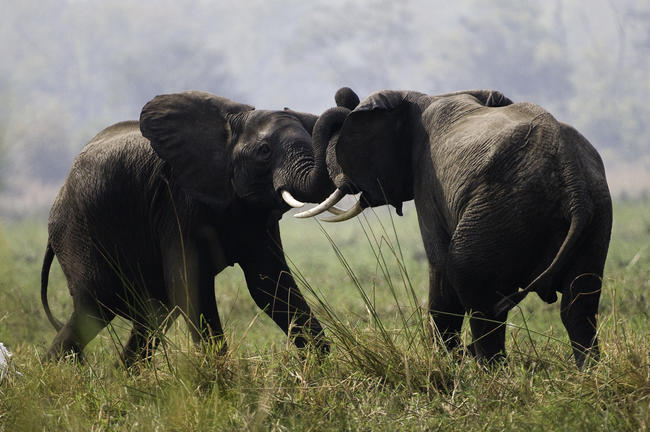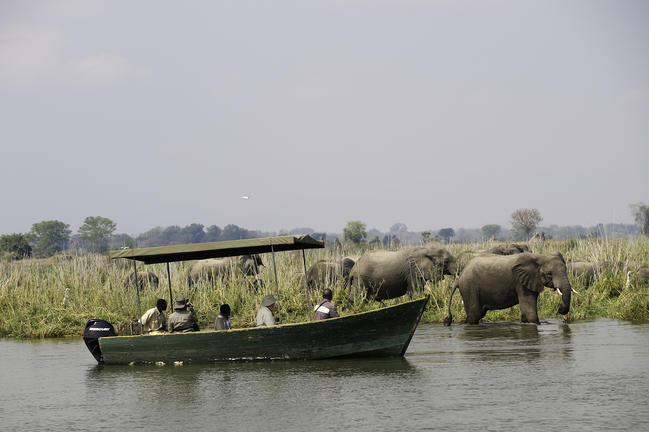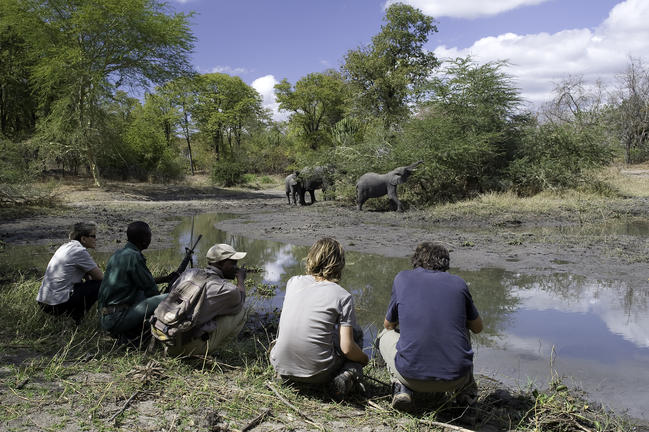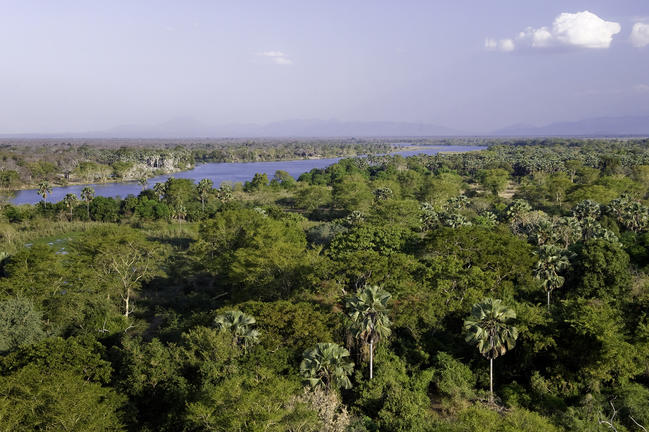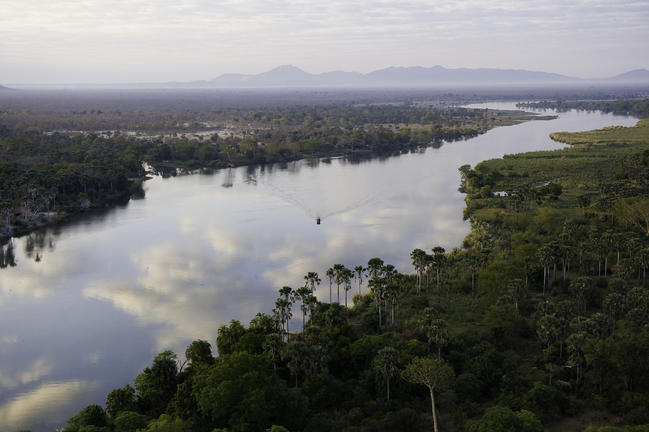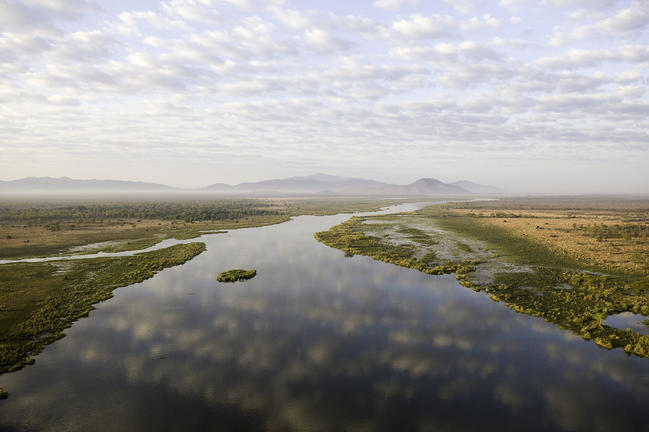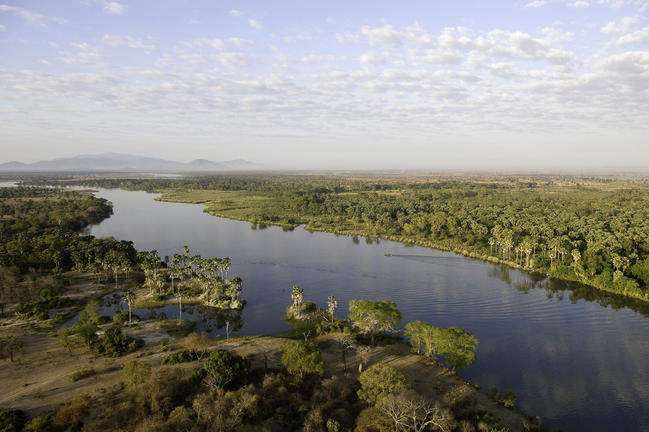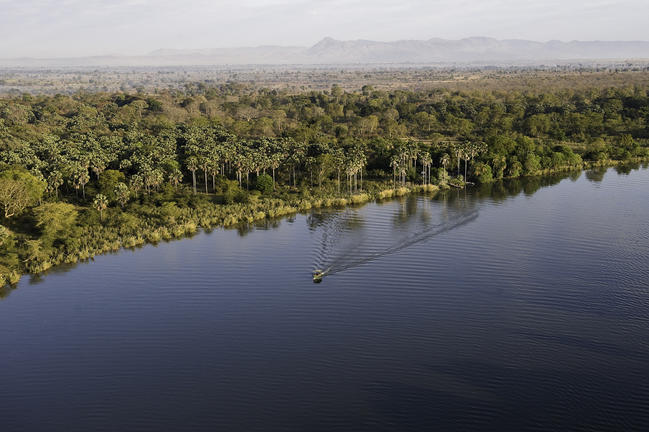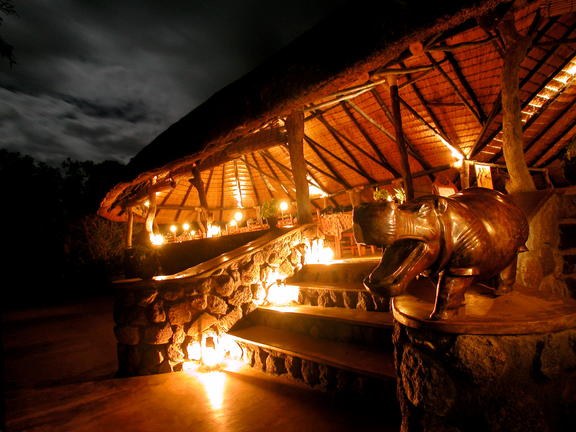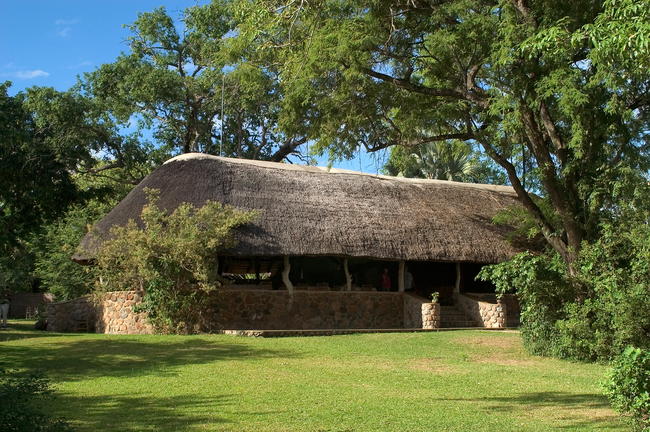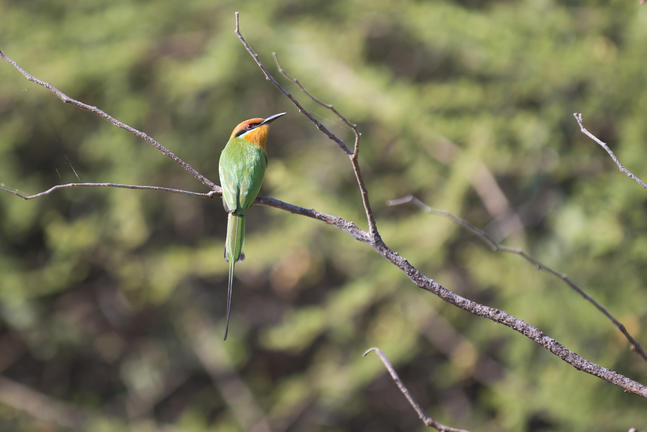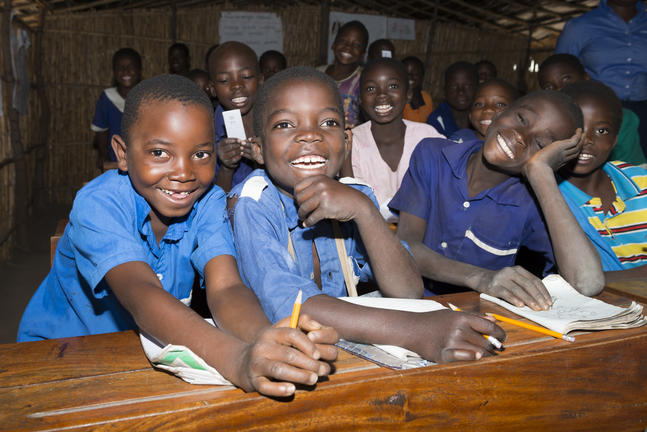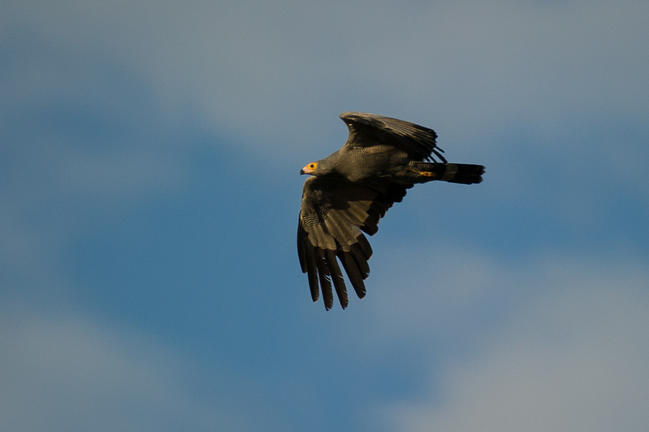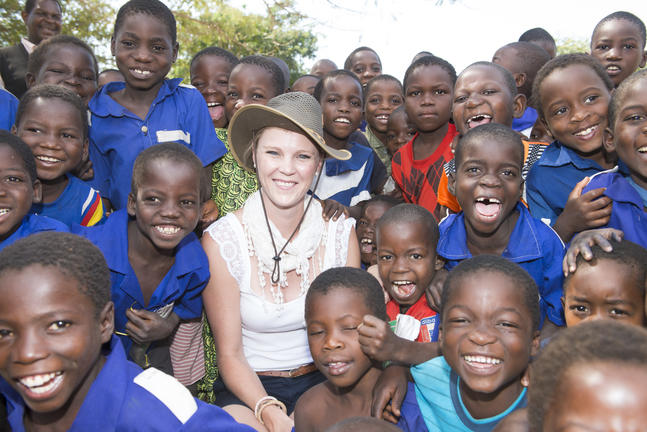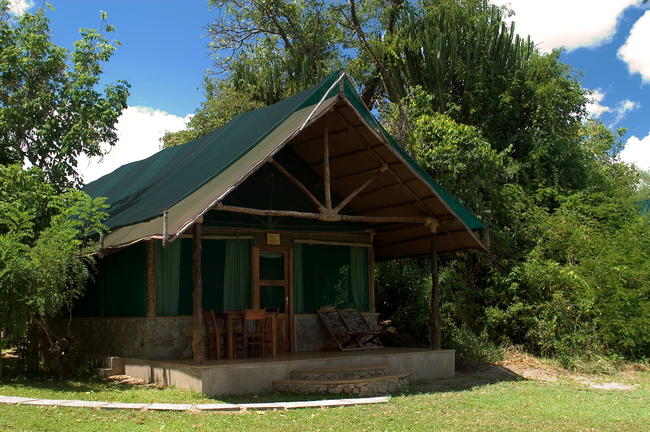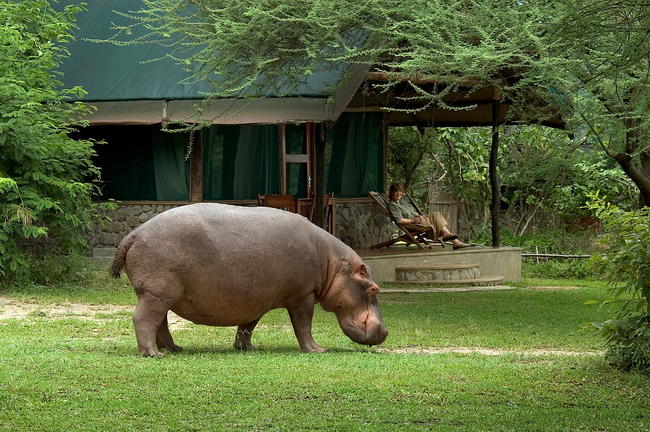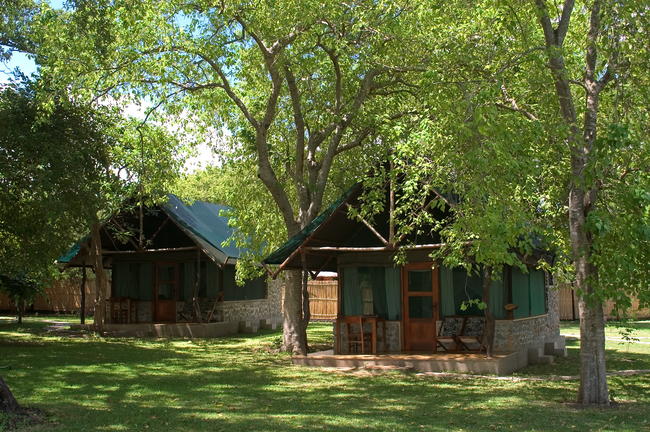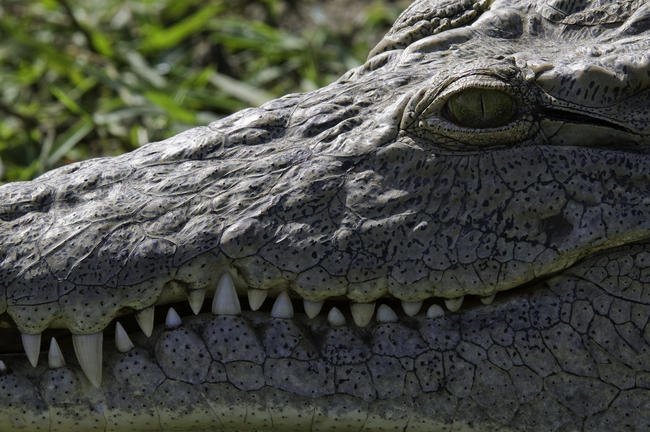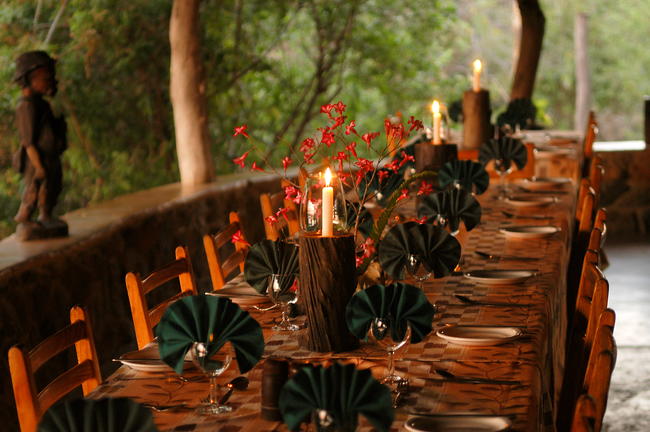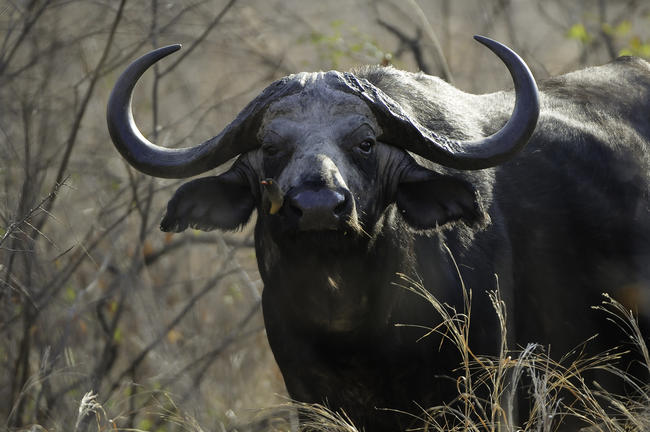 Your Stay
3 Nights
Full Board Plus - Dinner, Bed, Breakfast, Lunch and Activities
Fast Facts
Safari Lodge
Spoken Languages: English
No. Rooms: 14
Special Interests: Birding, Nature, Relaxation, Star Gazing, Wildlife
Zomba Forest Lodge
| Zomba
Zomba Forest Lodge is a cosy, intimate guest house nestled in 20 acres of beautiful mixed woodland and secret gardens. A perfect retreat where relaxation is guaranteed.
There are 3.5km of nature trails around the property and a huge variety of birds, including sunbirds feeding from flowers mere inches from the veranda.
Completely off-grid, ZFL is an ideal place to hide away, to sit back and relax, away from the pressures of 'real life'! Enjoy the luxury of switching off in a day in age when being connected is seemed to be so important – Come and try it out.
Alternatively, why not step it up and go walking on one of the many trails around the lodge, or Plateau; or simply lie in the hammock, enjoy the bird song, butterflies and a good book.
However, it isn't all about relaxing and hiking, it is also about enjoying great food. Here you will enjoy some of the best home-cooked food in Malawi.
ZFL is more than a lodge, more than a hotel; as guests you are welcomed and treated like friends by the owners Tom and Petal. Their home is beautiful and humble, and yet promises a warm and enriching experience.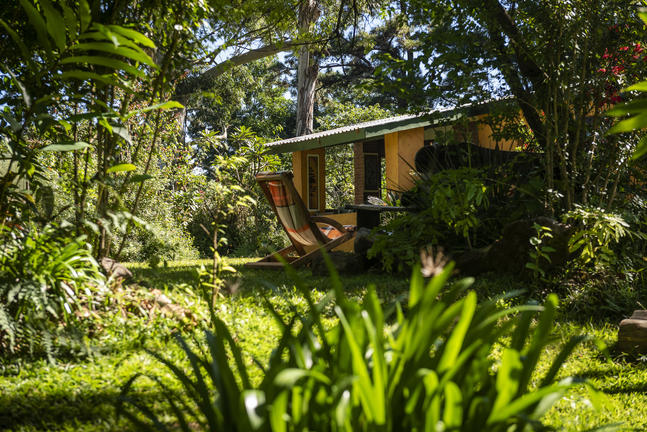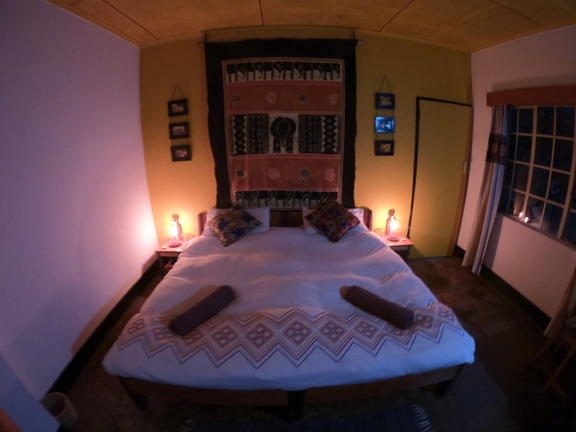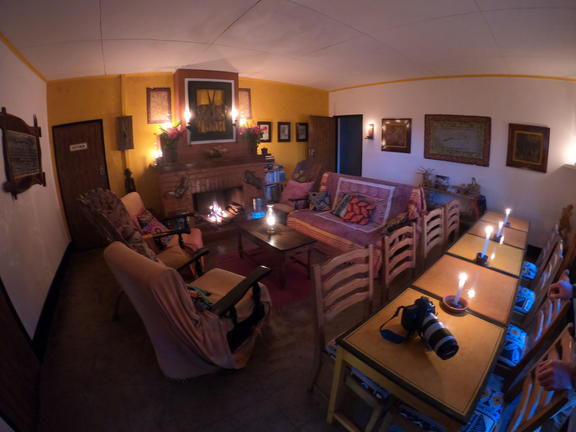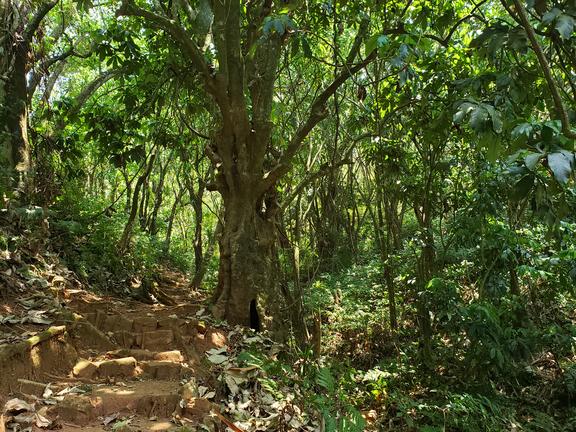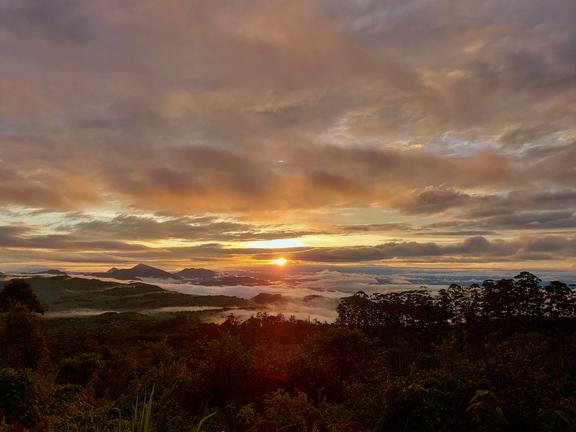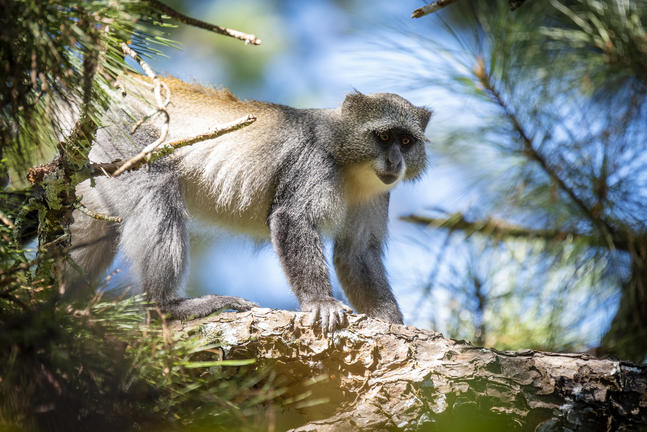 Your Stay
2 Nights
Full Board Plus - Dinner, Bed, Breakfast, Lunch and Activities
Blue Zebra Island Lodge
| Nankoma Island
The perfect getaway for nature lovers looking for a combination of adventure and relaxation in a tranquil, private setting. Exclusively situated on Nankoma Island, a wild paradise in Lake Malawi National Park (UNESCO World Heritage site). Unobtrusive and eco-friendly, operating on solar power.
Offering a unique and sustainable travel experience, Blue Zebra is a conservation driven lodge working with the Department of National Parks and Wildlife in Malawi to protect three islands making up the Marelli group: Nankoma, Maleri, and Nakantenga. These uninhabited islands are home to a vast array of fresh water fish, including some of the most rare and colourful in the world. They support diverse flora and fauna and are a bird watcher's paradise.
Accommodation: a unique set-up with 9 en-suite safari-style tented chalets and 1 Superior Cottage overlooking Lake Malawi. Secluded executive chalets boast stunning views from private balconies, some with lake access. The chalets are set in an unspoiled environment, immersed in nature.
Facilities: spa, infinity pool, cocktail bar, restaurant, games room, meetings room, curio shop.
Activities: nature trails, birding, kayaking, snorkeling, seasonal scuba, water-sports, sunset cruise.
Just a 2 hour drive from Lilongwe, this is a great combination with Zambian Safaris as well as various wildlife parks in Malawi.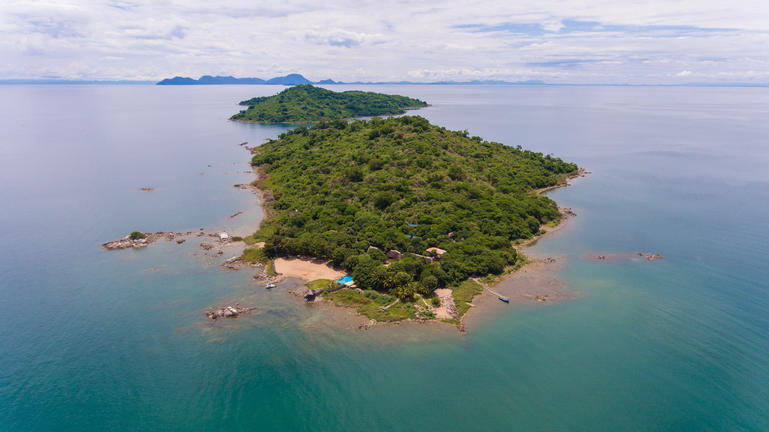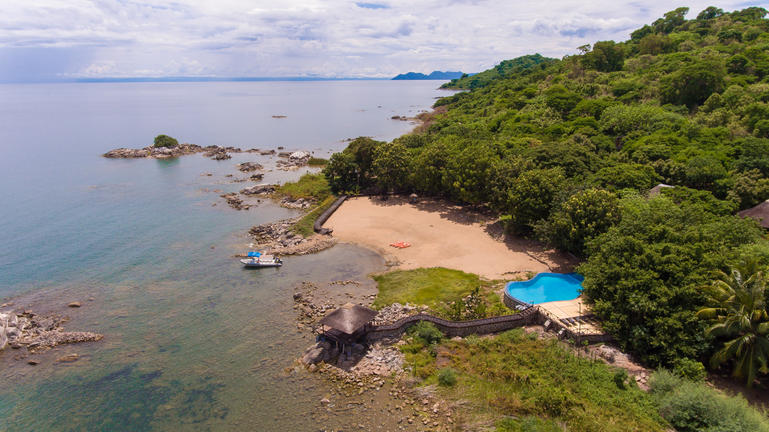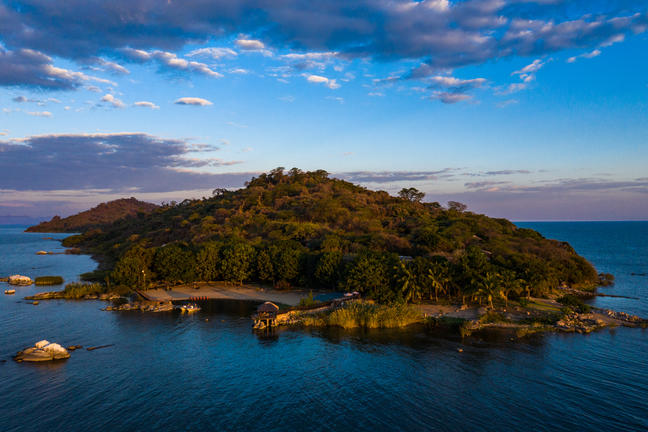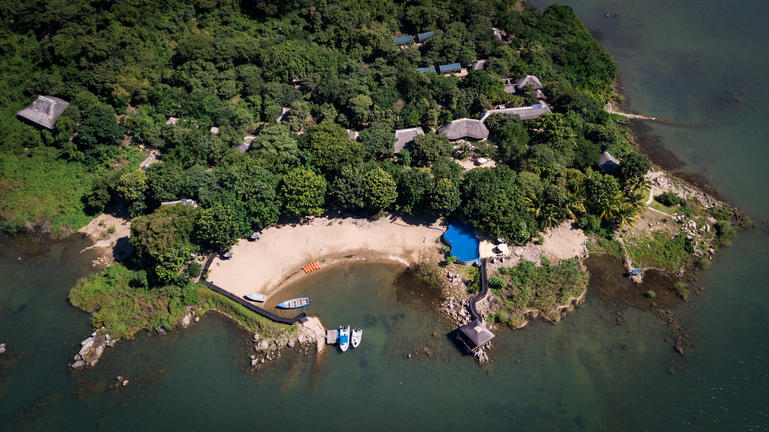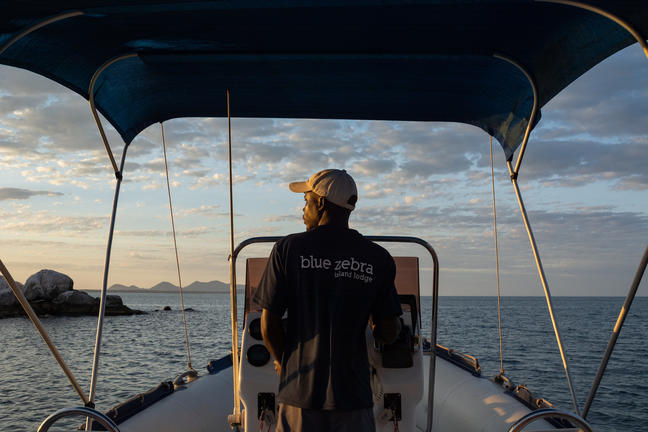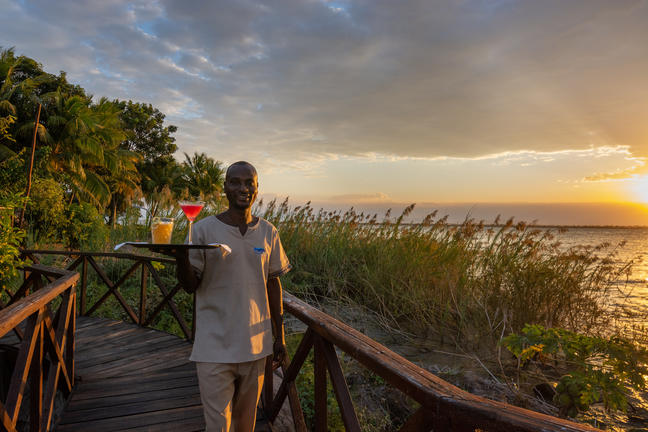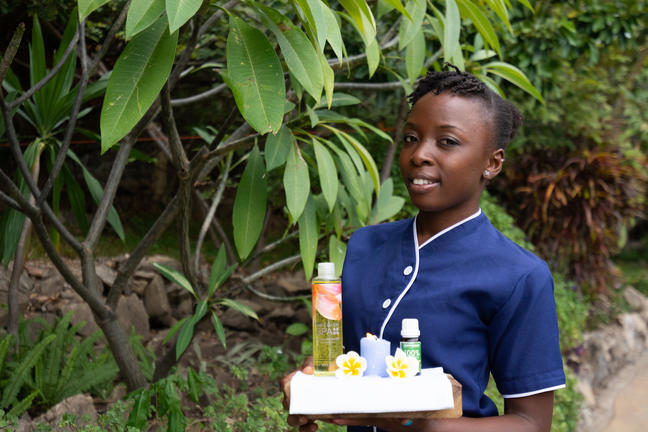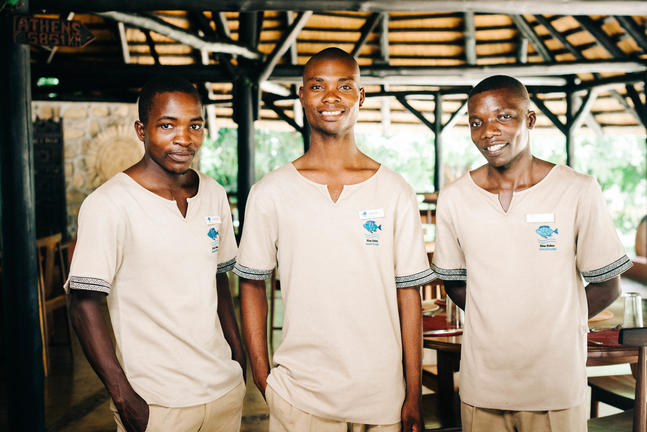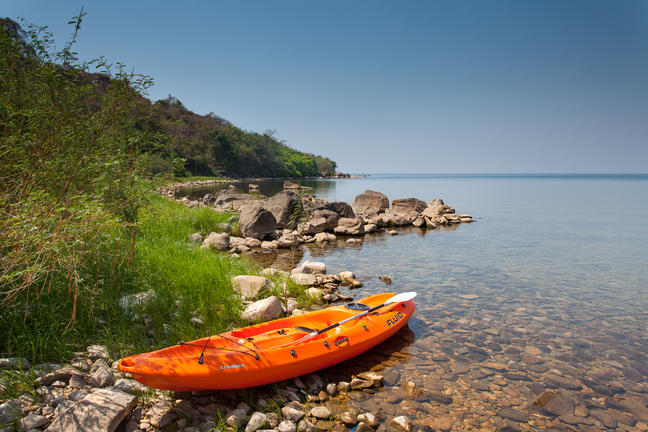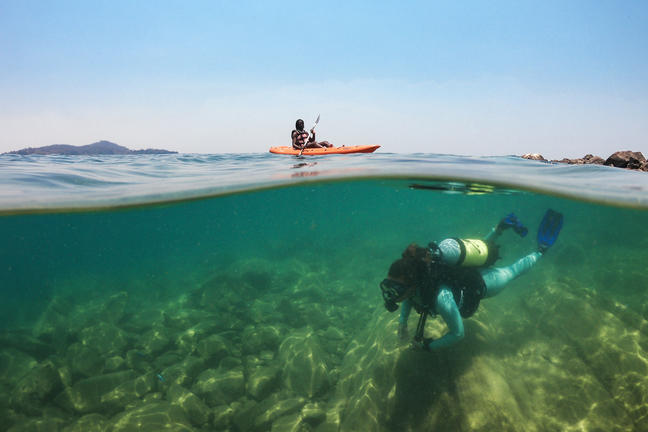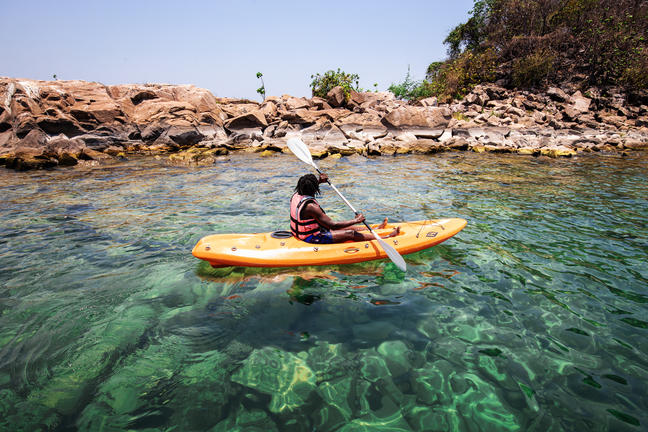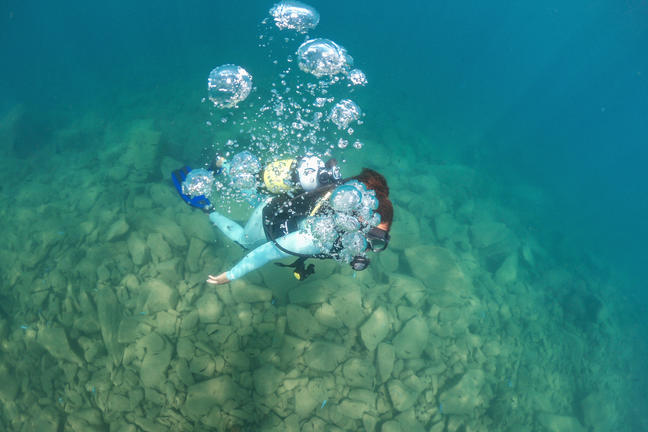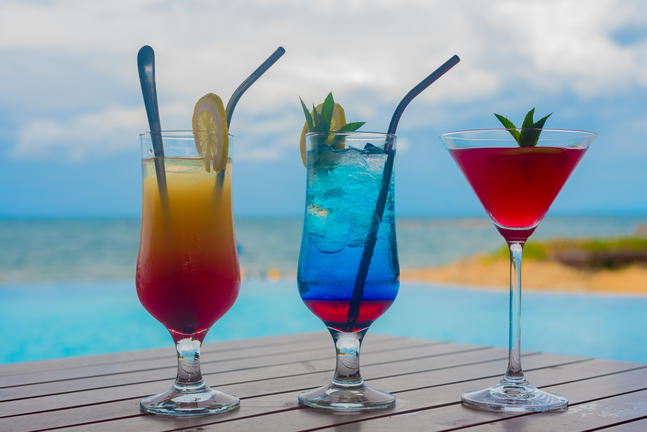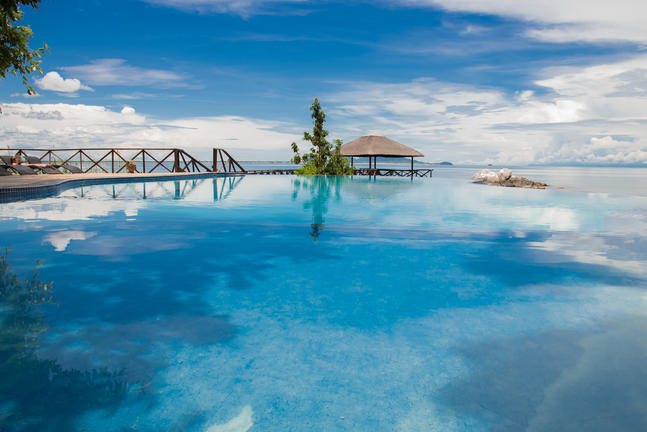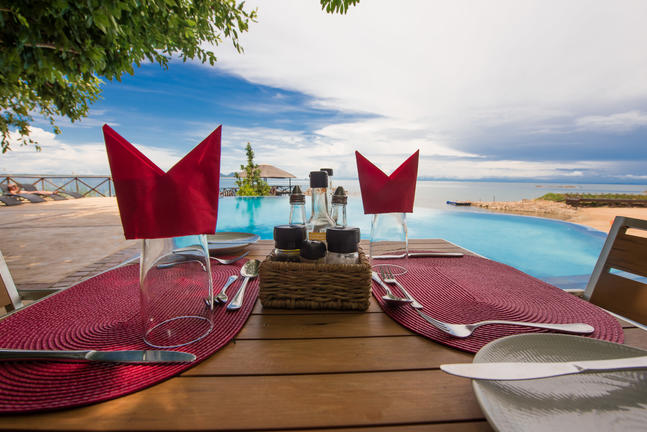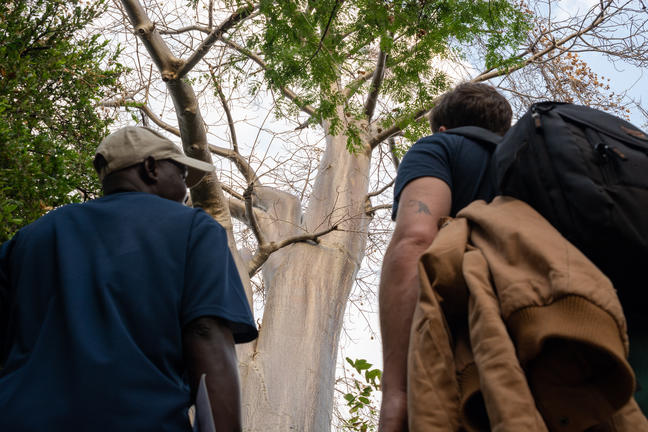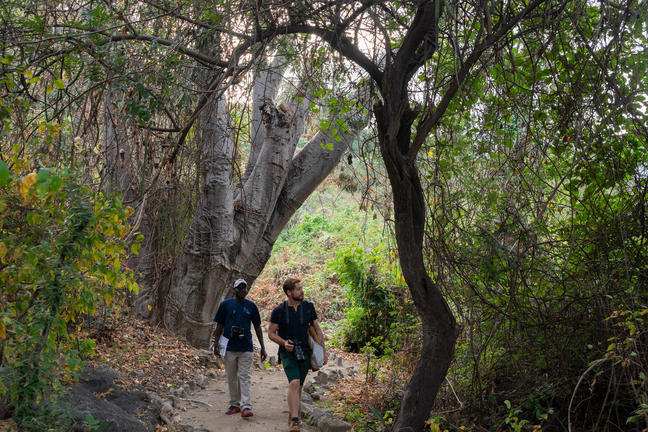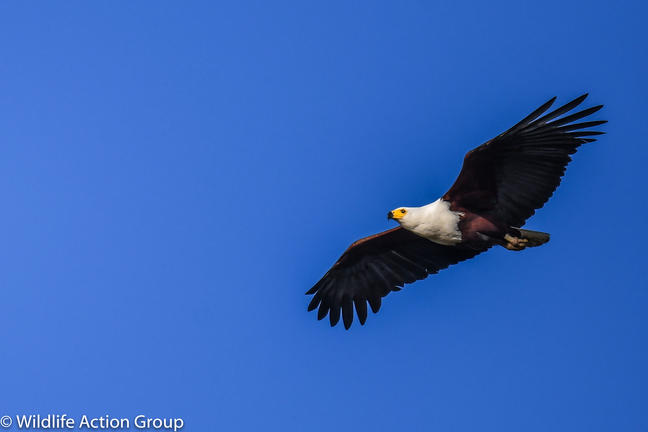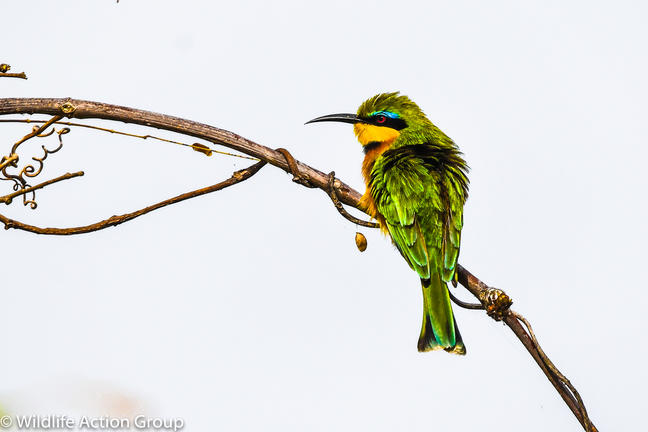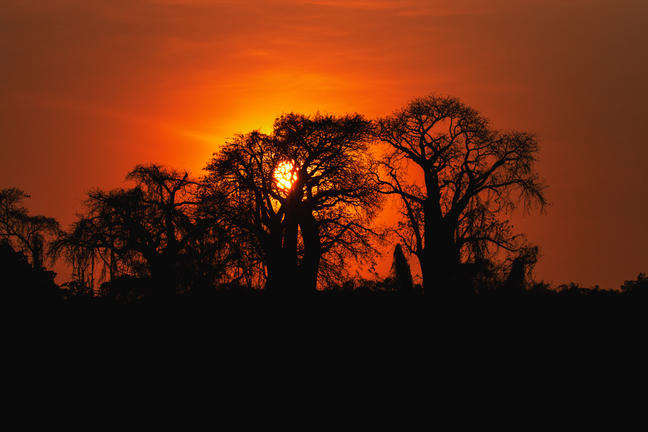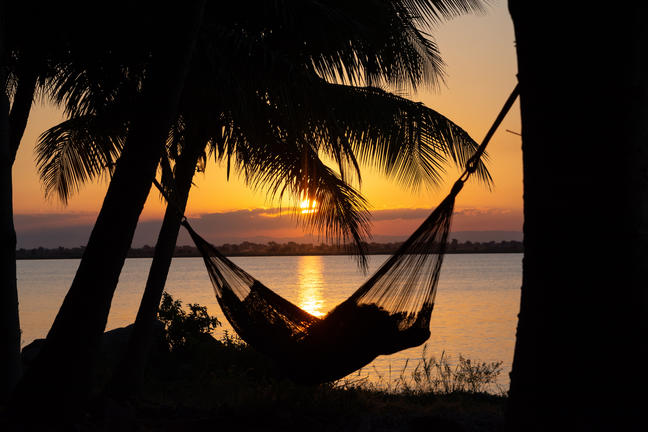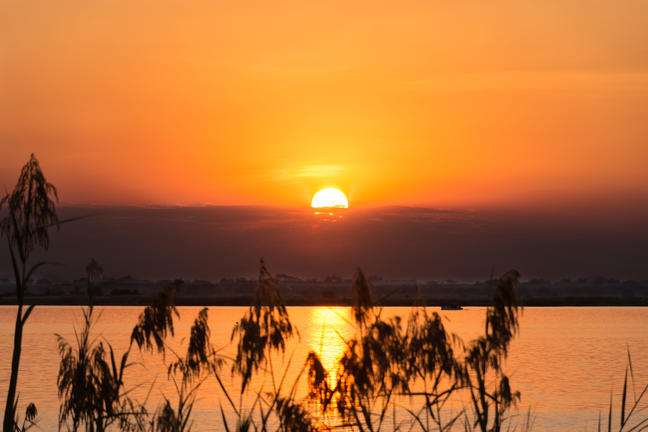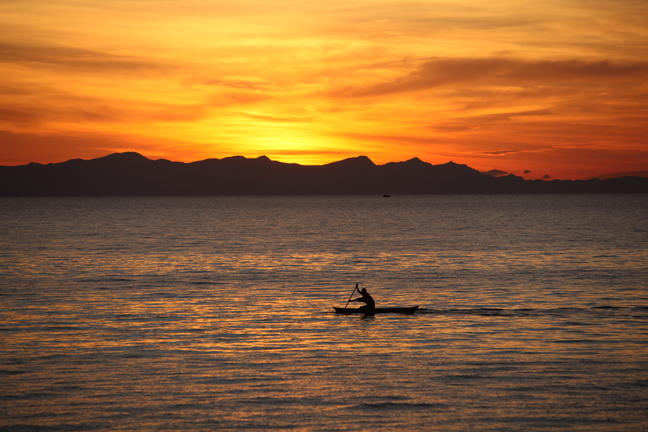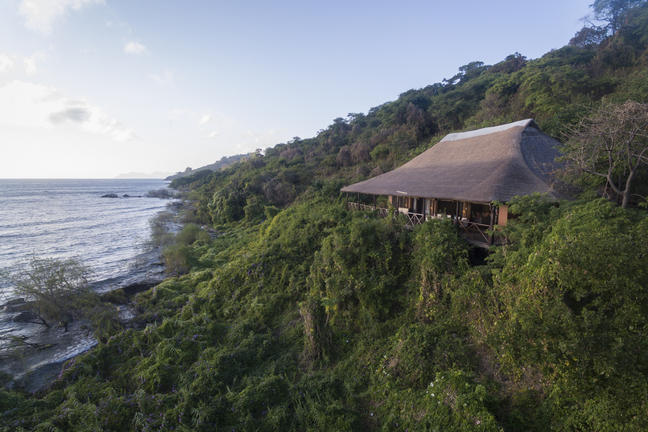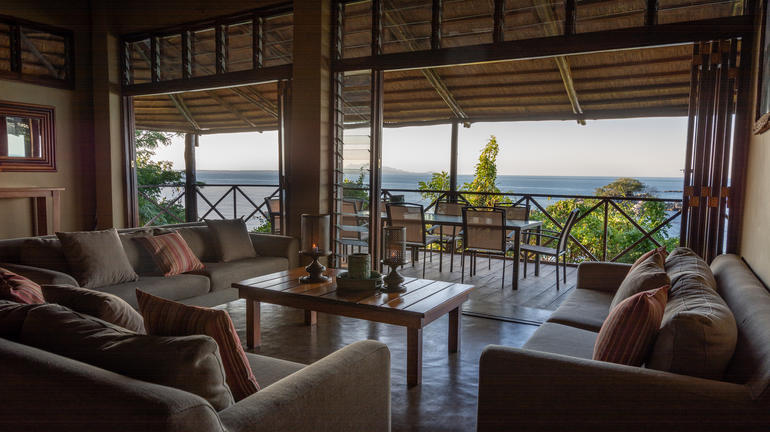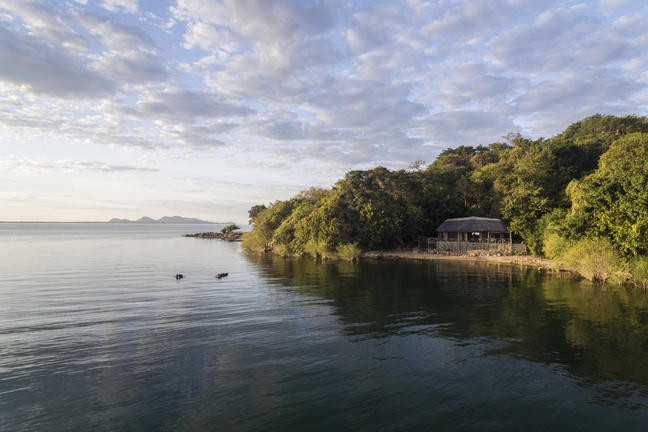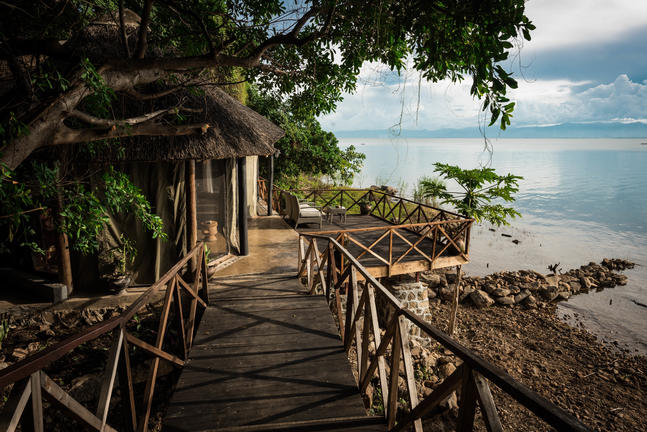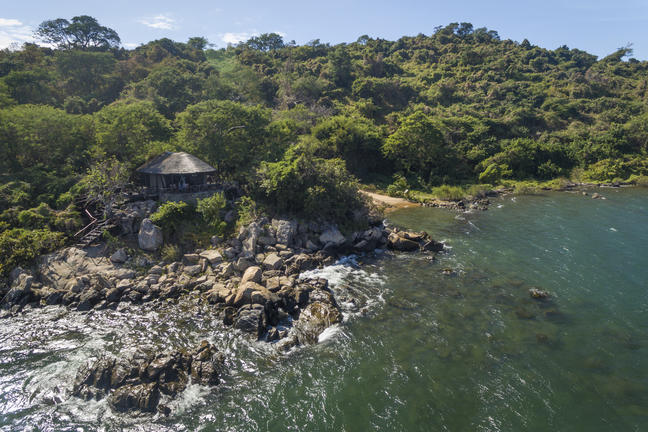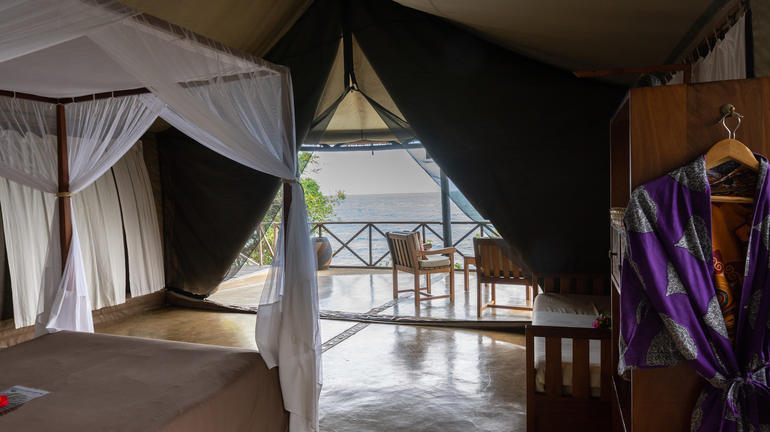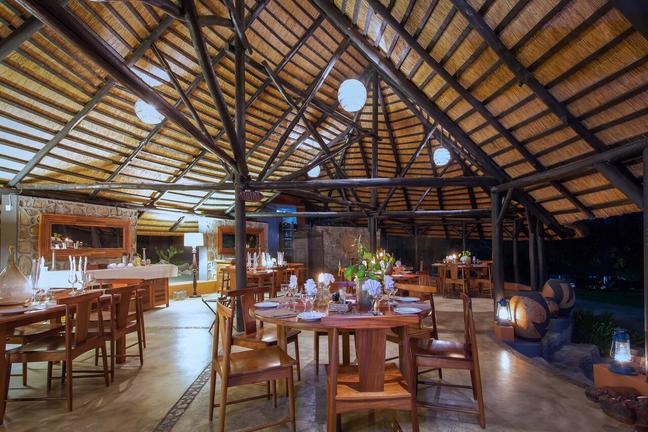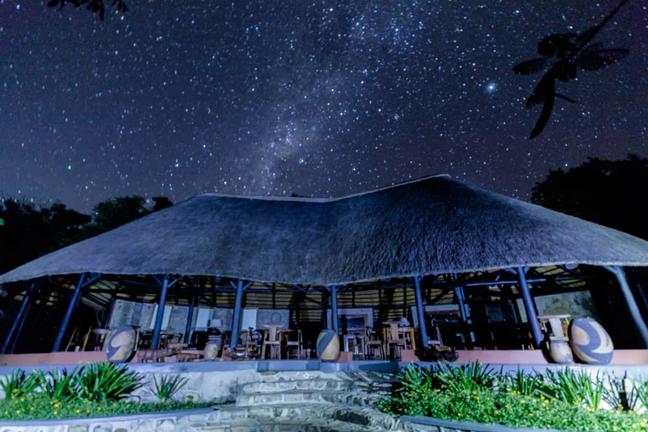 Your Stay
3 Nights
Full Board Plus - Dinner, Bed, Breakfast, Lunch and Activities
Fast Facts
Lodge
Spoken Languages: English
No. Rooms: 10
Special Interests: Adventure, Beach / Coastal, Birding, Flora, Hiking, Leisure, Nature, Relaxation, Watersports