Ngare Sero Mountain Lodge
| Arusha National Park
Set in tropical gardens amid lush forest and crystal clear waters on the slopes of Mount Meru, Ngare Sero Mountain Lodge is a blissful place to relax and unwind in the stunning beauty of East Africa. The property has been adapted from an early colonial farmhouse built in the early 20th century and it is one of the oldest family lodges in Arusha. With only 10 cozy garden rooms and 2 main house suites, the lodge provides personal service for its residents since 1974. Spend your days in nature - hike in the forest inhabited by colobus and Sykes monkeys as well as hundreds of small animal and bird species or paddle across the lakes and try your luck trout-fishing. Have a refreshing dip in the spectacular pool and enjoy your sun-downers on the veranda watching the changing colours of the Kilimanjaro glacier. The Lodge is located only 30 minutes away from Kilimanjaro International Airport and Arusha town center and it is a perfect base perfect base for your safari in Northern Tanzania.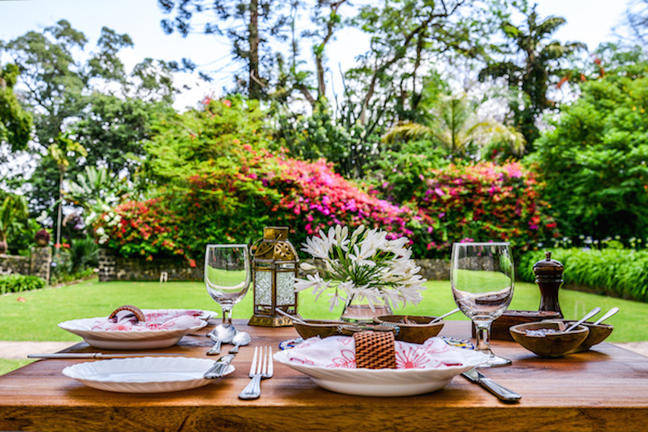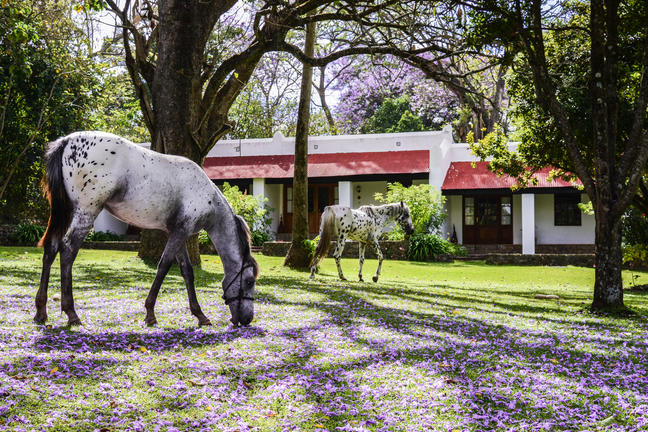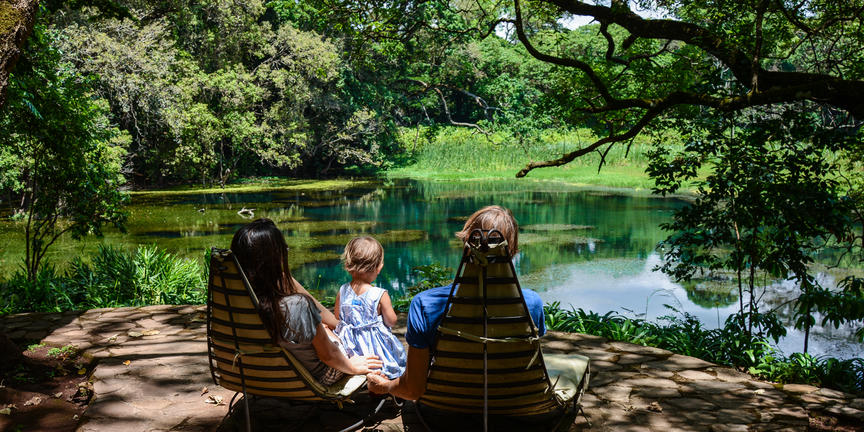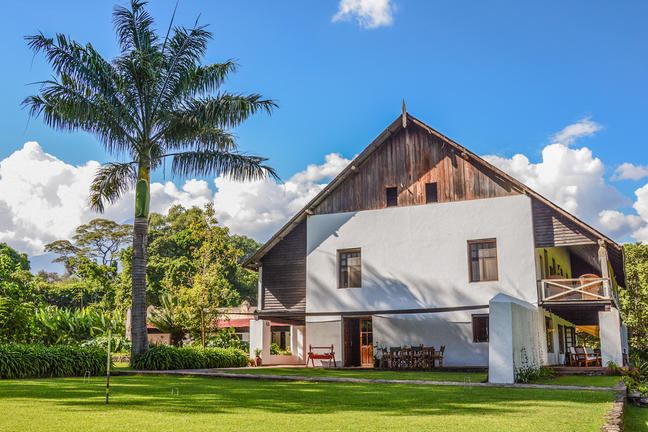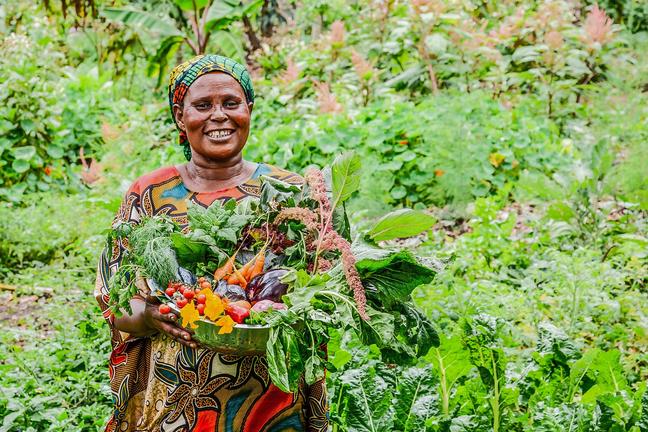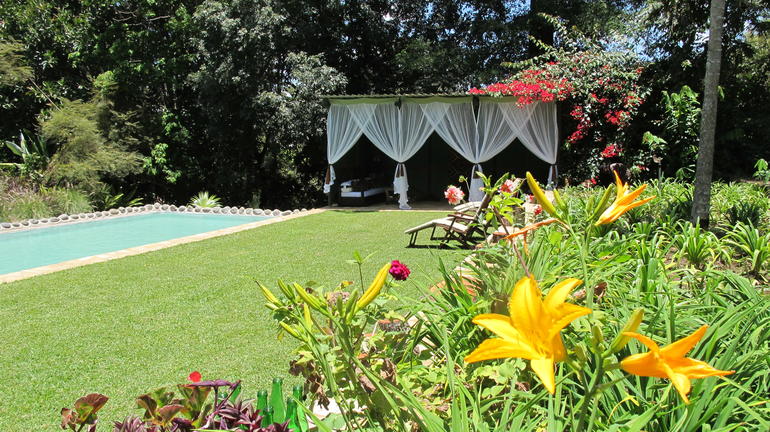 Your Stay
2 Nights
Full Board - Dinner, Bed, Breakfast and Lunch
Melia Serengeti Lodge
| Central Serengeti
Located in the heart of the Serengeti National Park in Tanzania, Melia Serengeti Lodge is an excellent option for a nature vacation. The guest rooms and suites offer breath-taking views of the surrounding landscape. Room feature air-conditioning, Wi-Fi, minibars, coffee makers and private terraces, and suites feature TVs and dining areas. Guests can enjoy inclusive meals and drinks at the on-site restaurant and bar. Amenities include a fitness centre, a swimming pool and a spa. The surrounding area offers activities such as embarking on game drives, walking safaris and picnics.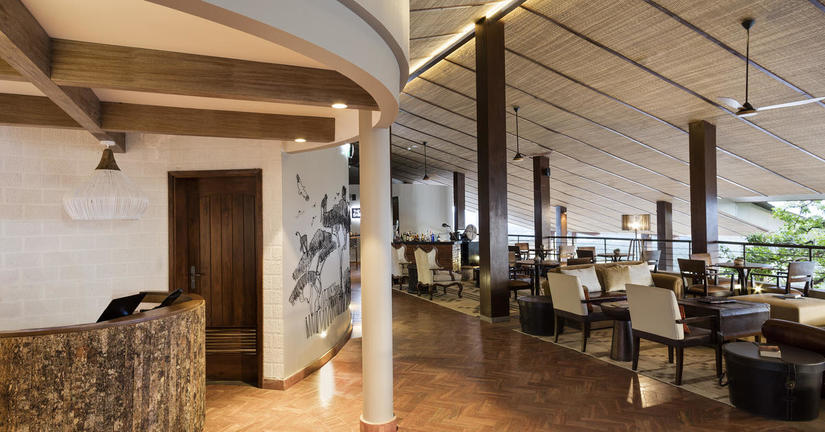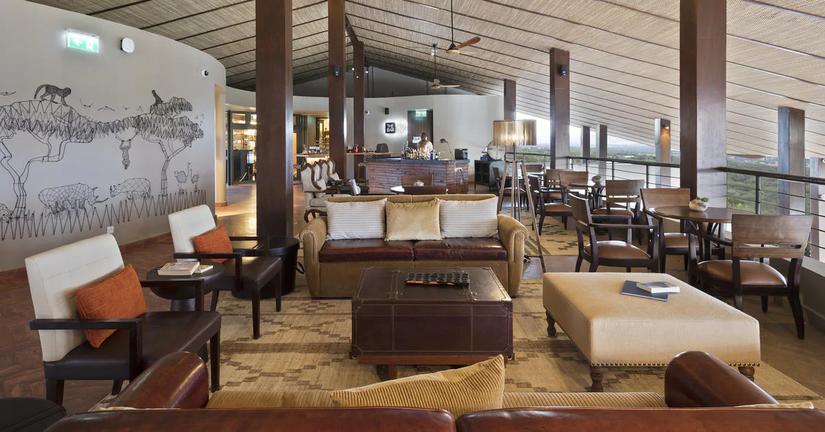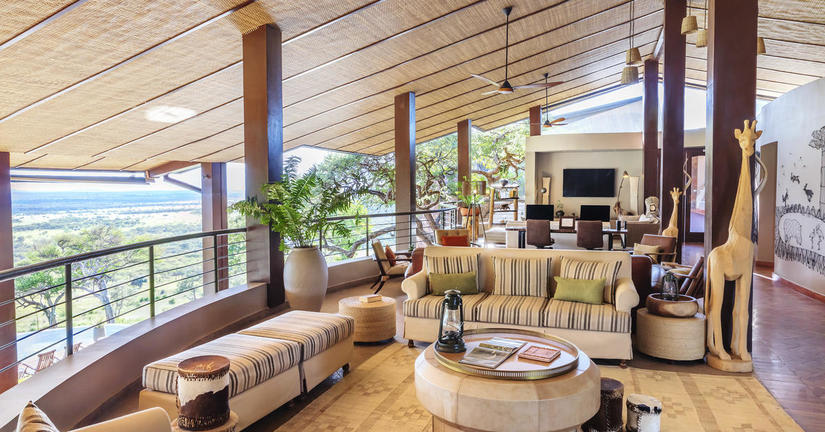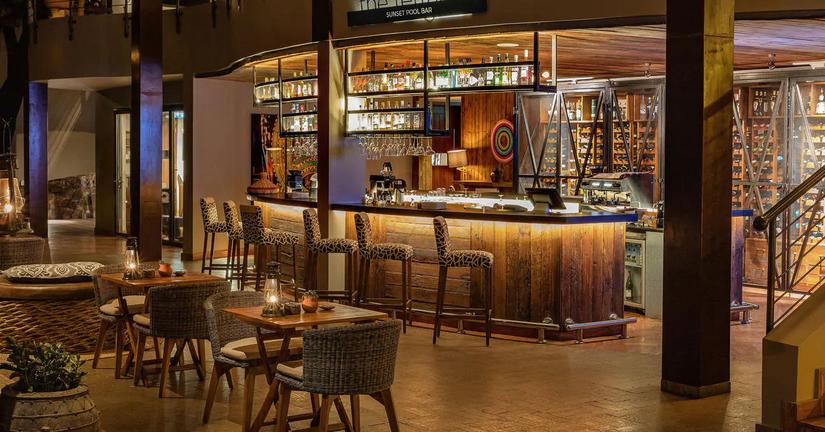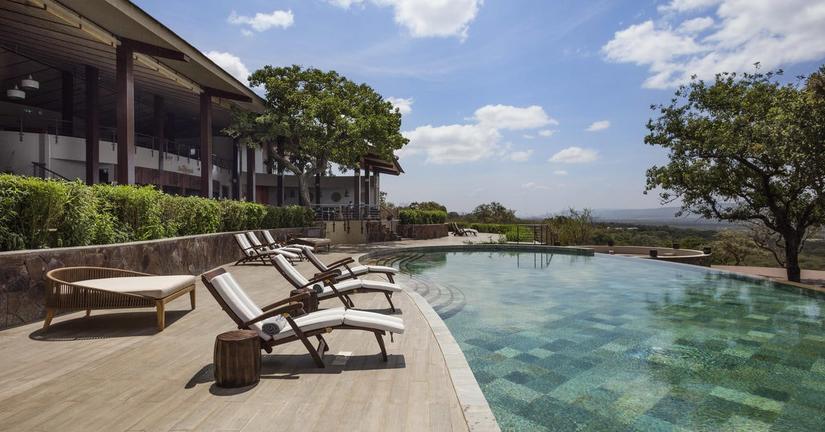 Your Stay
3 Nights
Full Board - Dinner, Bed, Breakfast and Lunch
Your Rooms
1x Savannah room
Kitela Lodge
| Ngorongoro Region
Kitela Lodge is a small, exclusive lodge situated on top of a valley overlooking a coffee plantation, the Eastern wall of the Ngorongoro crater and a beautiful waterfall. It consists of 20 spacious suites in cottages built in the style of an old colonial farm offering guests a relaxing, quiet atmosphere surrounded by beautiful gardens. Includes pool and massage threatment cabins. Kitela Spa offers guests simplicity, respect for local traditions and sustainable ecology in a perfect African setting. Stimulate your senses and enjoy the ultimate in indulgence in our spa. Kitela Spa offers a selection of treatments for the sheer bliss of relaxing the body, mind and soul.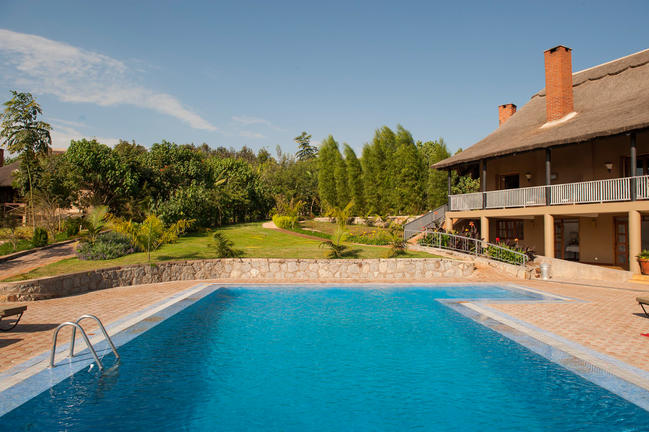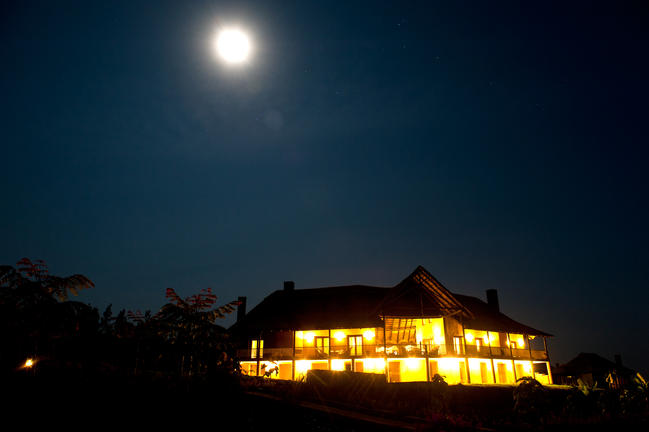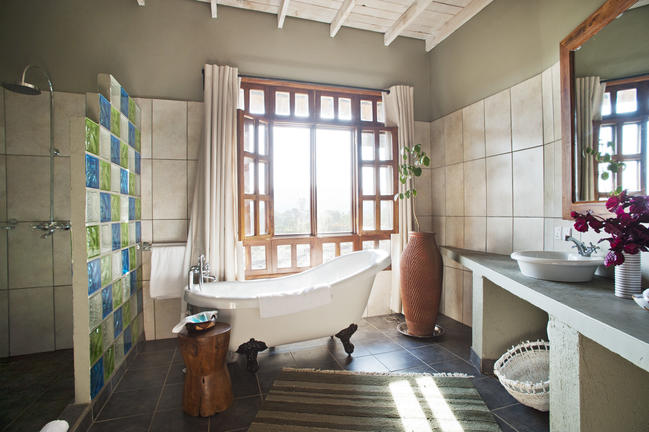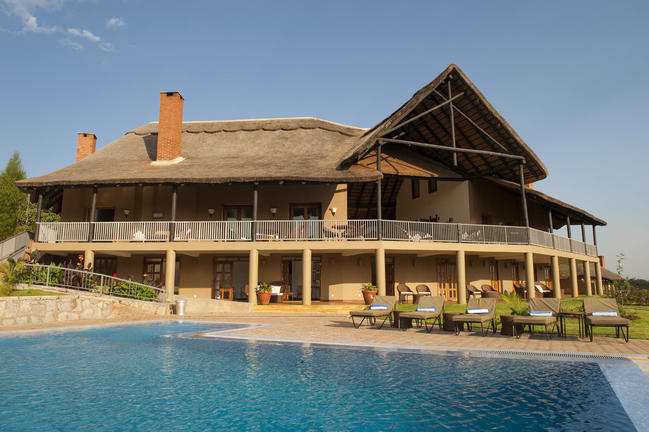 Your Stay
1 Night
Full Board - Dinner, Bed, Breakfast and Lunch
Fast Facts
Lodge
Spoken Languages: English, Spanish, Swahili
No. Rooms: 20
Special Interests: Adventure, Big 5, Flora, Leisure, Nature, Wildlife
No content for Missing Point
Your Stay
1 Night
Full Board - Dinner, Bed, Breakfast and Lunch
Africa Amini Maasai Lodge
| West Kilimanjaro
Africa Amini Maasai Lodge is Located at the foot of Mt. Kilimanjaro near the Ngabobo village the Africa Amini Maasai Lodge is built on 400 acres protected wildlife territory which was gifted to Africa Amini Alama by the villagers of Ngabobo to honour the organization for their constant charity work during the last years. The main purpose of the lodge is to empower the community and generate income for the social, educational, conservation project and medical projects The lodge was built by women and men of the village of Ngabobo with local materials. The staff is mainly recruited out of the local community and trained in order to meet international standards and clients requirements. The concept of permaculture and therefore the conservation of nature is integrated in the lodge concept while planting trees. One of the purposes of the permaculture practice at the Africa Amini Maasai Lodge is to educate the Maasai how to create and use their natural resources in order to benefit their health and nutrition. Therefore a beekeeping project and a chicken farm are created as one of the Maasai women projects. Last but not least the lodge uses solar power as the main electricity source. As an authentic Maasai project the lodge offers people from all over the world a unique and in-depth Maasai experience. The Maasai people themselves consider the lodge as an essential part of their village and like to warmly welcome tourists in their home place. Together with the Maasai community a conservation area was created around the lodge property to enable an undisturbed roaming of wild animals who you as a visitor will be lucky to enjoy.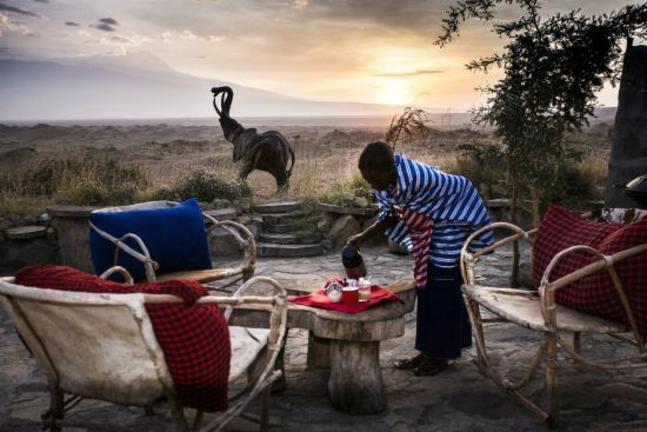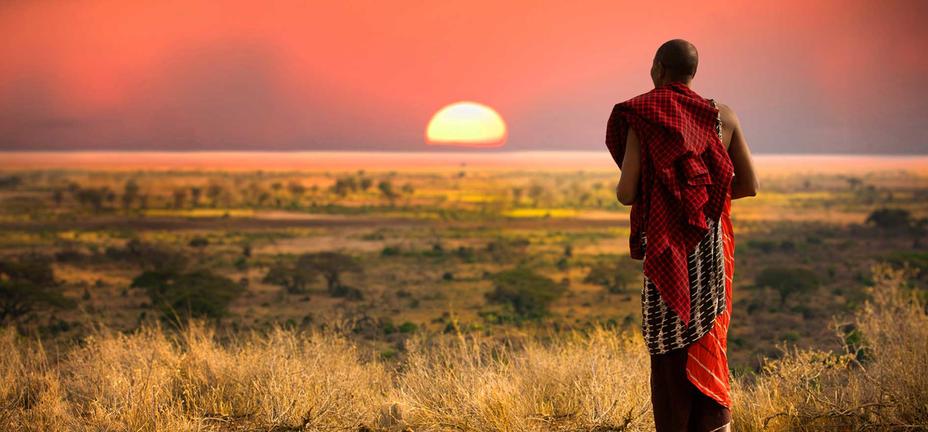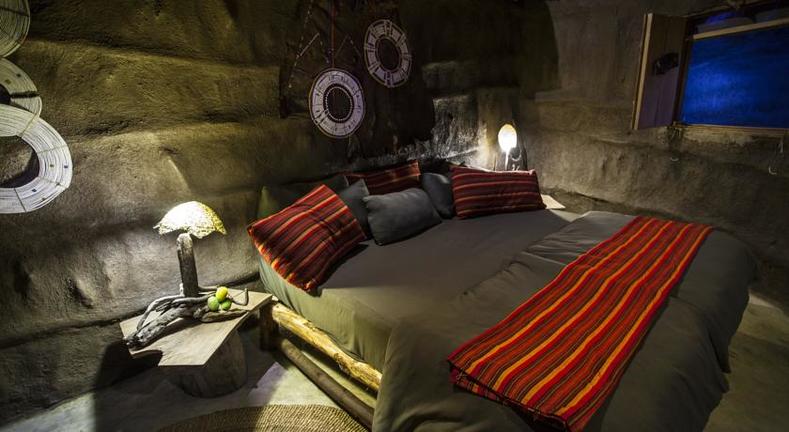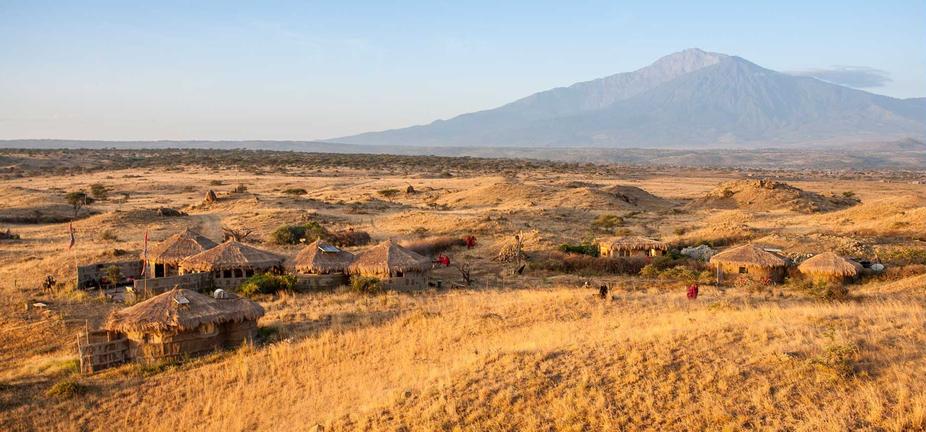 Your Stay
2 Nights
Full Board - Dinner, Bed, Breakfast and Lunch