Jupiter International Hotel Bole
| Addis Ababa
Situated in Addis Ababa, the Jupiter International Hotel Bole is just 5 kilometres from the city's National Palace and minutes from several other attractions in the city. The hotel offers elegant rooms with tastefully designed interiors, cosy furniture and a range of ideal facilities. Guests can dine at the on-site restaurant, and a well-stocked bar lounge is available for before and after dinner drinks. The hotel also features a spa.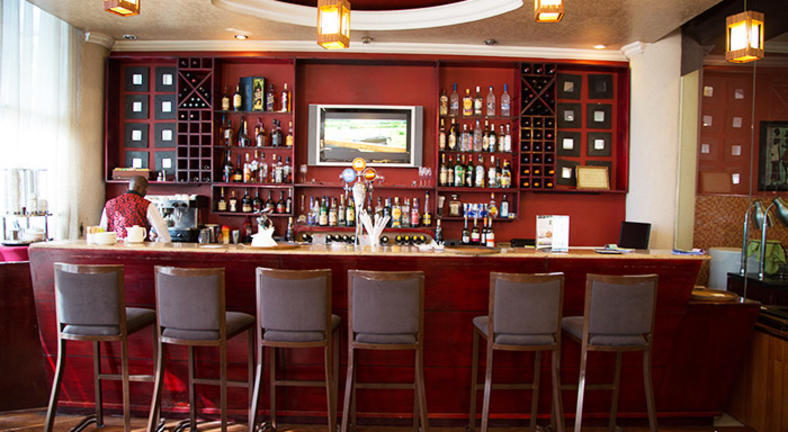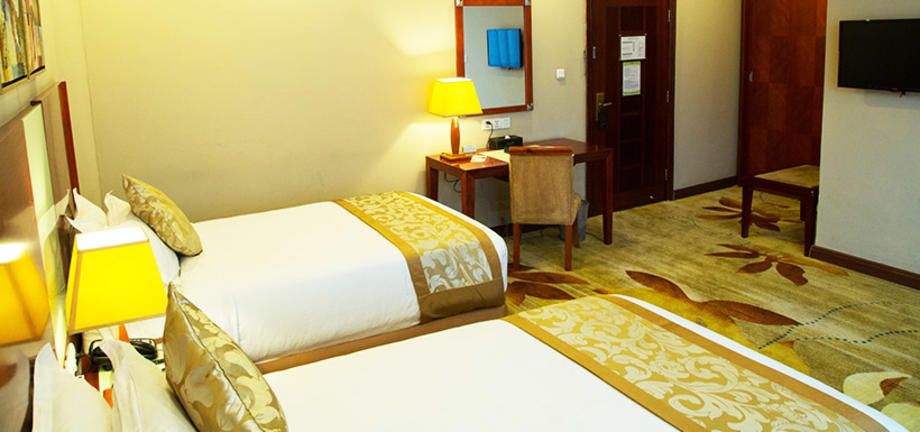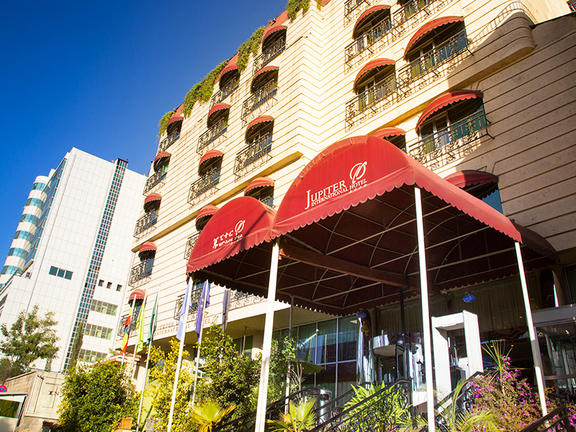 Your Stay
1 Night
Bed and Breakfast
Blue Nile Resort Hotel
| Bahir Dar
Conveniently located 8 kilometres from Bahir Dar Airport, the Blue Nile Resort Hotel offers comfortable rooms and suites with views of Lake Tana, equipped with bathrooms, minibars, TVs with 25 paid and free to air channels, and Wi-Fi access. The hotel will be happy to assist guests with arranging full-day or half-day excursions to attractions such as the island monasteries, the Blue Nile Falls, and other historical sites. Travel agents at the hotel can also assist guests with travel planning to the Semien Mountains, Lalibela, and Axum.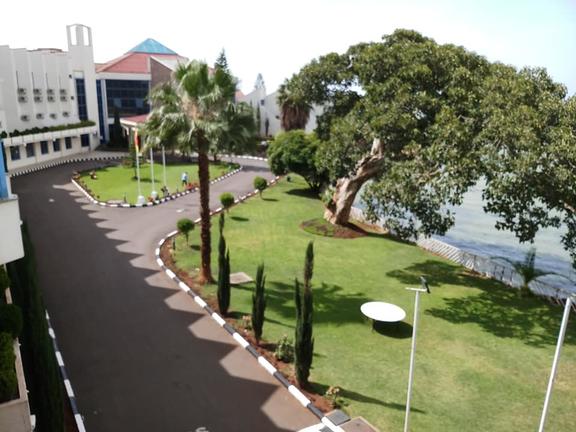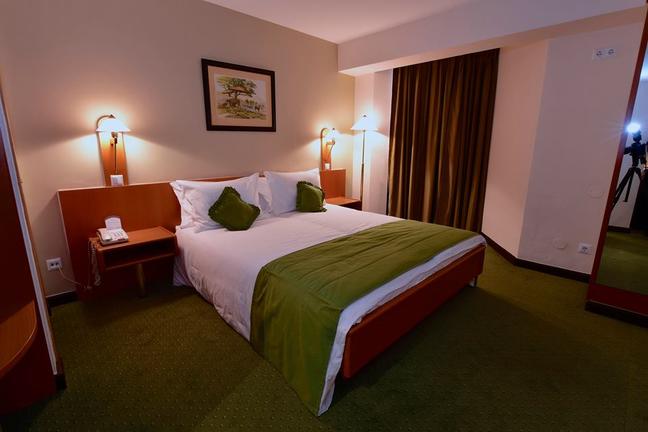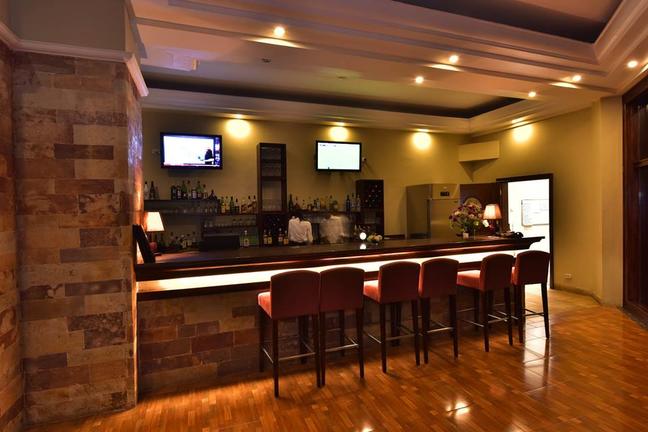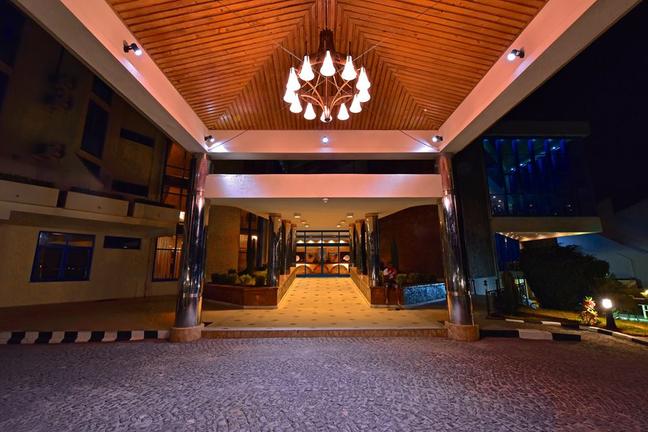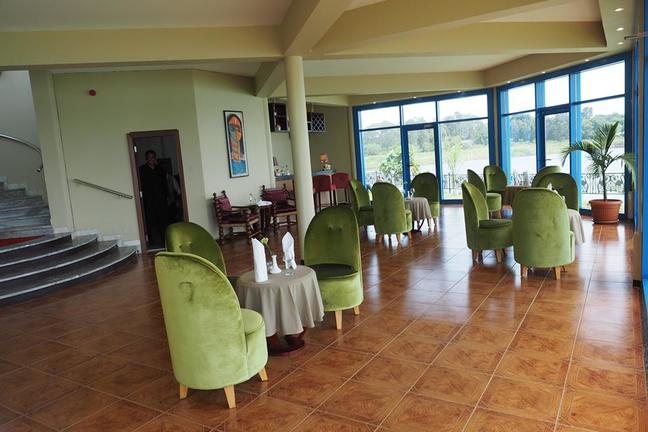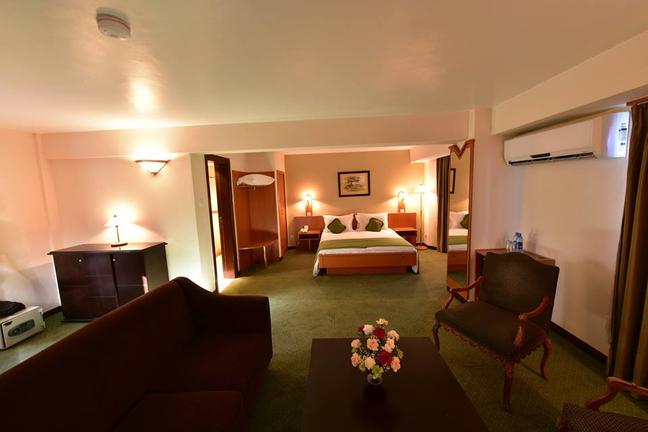 Your Stay
1 Night
Full Board - Dinner, Bed, Breakfast and Lunch
Situated in Gondar, Ethiopia, the Goha Hotel features elegantly designed and furnished rooms with bathrooms with showers, writing desks, sitting areas, TVs and Wi-Fi. The on-site restaurant serves traditional and European cuisine throughout the day, and 24-hour room service is available for in-room dining. The restaurant provides live entertainment with traditional music and dance every Saturday and Sunday. The hotel also offers a sunny terrace and a swimming pool.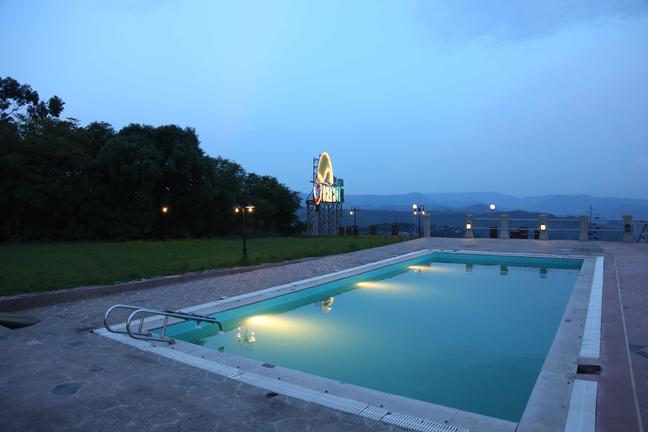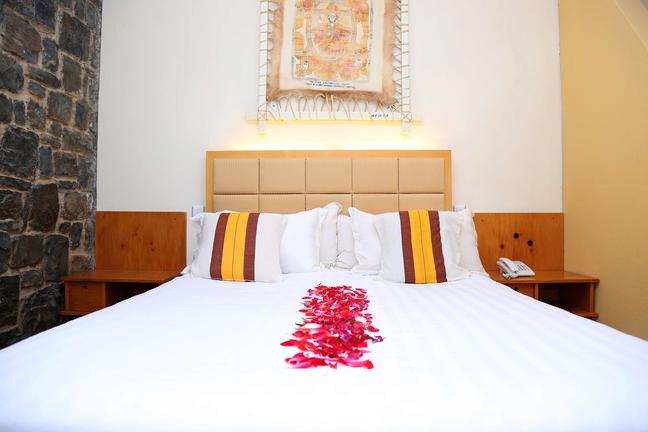 Your Stay
1 Night
Full Board - Dinner, Bed, Breakfast and Lunch
Simien Lodge
| Simien Mountains National Park
Situated in Ethiopia's Simien Mountains National Park, Simien Lodge is the highest hotel in Africa. The lodge sits on the edge of the escarpment offering some of the most spectacular views in the world. Accommodation consists of spacious semi-circular rooms, with bathrooms, tiled floors heated by a solar system, and tea and coffee machines, as well as tukuls, with two rooms and two bathrooms. Guests can dine at the on-site restaurant which features a spacious area with a log fire centrepiece and have drinks in the cosy bar fitted with warm comfortable furnishings. Activities in the area include base jumping, trekking, mountain biking, and wildlife and bird watching.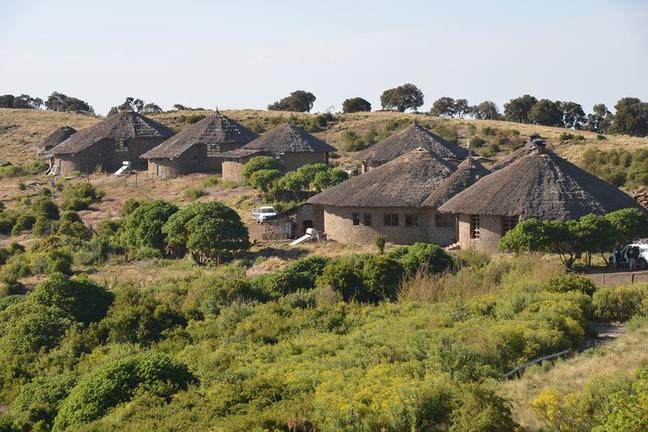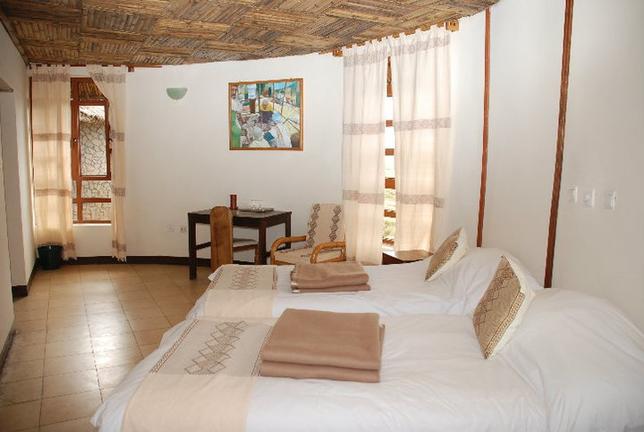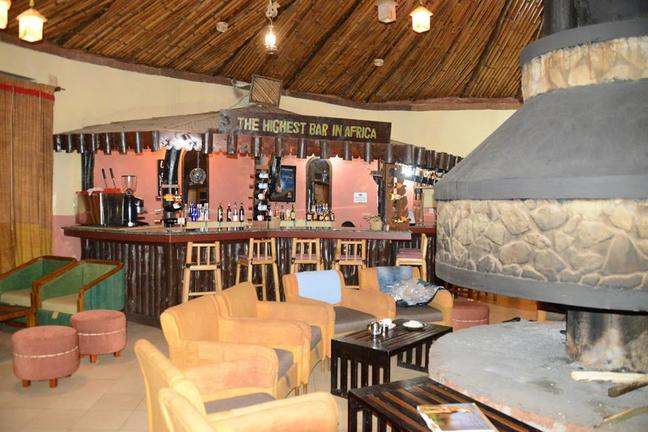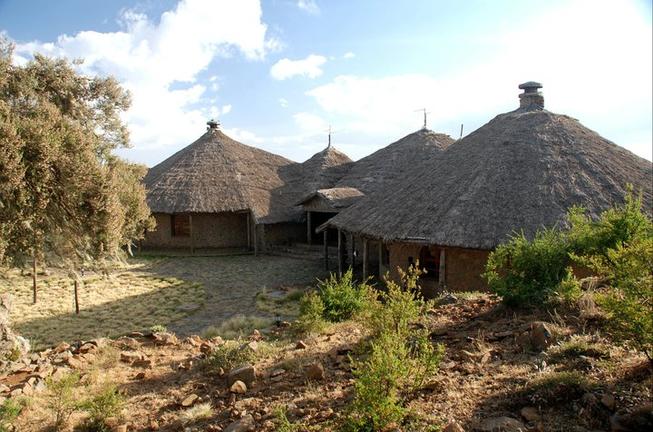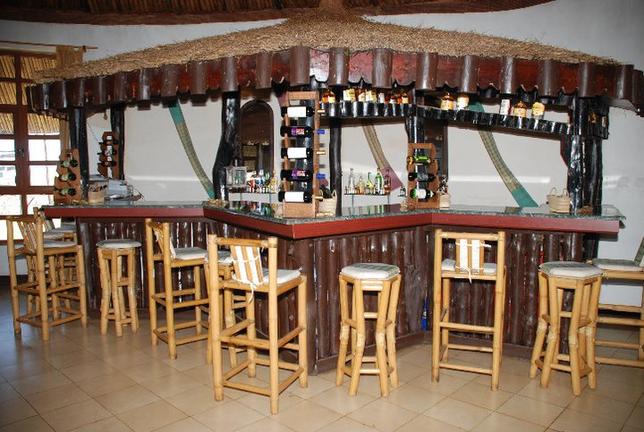 Your Stay
1 Night
Full Board - Dinner, Bed, Breakfast and Lunch
Sabean International Hotel
| Axum
Situated in Aksum, the Sabean International Hotel features suites that epitomise a harmonious blend of luxury, aesthetics, and comfort, all equipped with satellite TV, high-speed internet, minibars, and safes. The hotel also offers an on-site restaurant.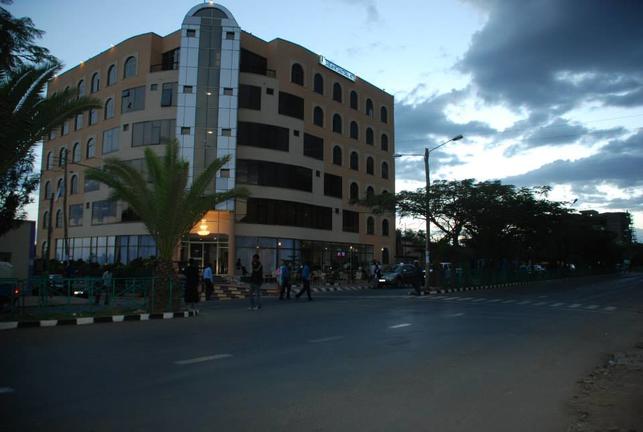 Your Stay
2 Nights
Bed and Breakfast
Maribela Hotel
| Lalibela
Maribela Hotel is located in the heart of the mountains at Lalibela with breathtaking views of the Ethiopian Highlands. Guests are accommodated in spacious, elegant rooms fitted with all the modern conveniences required to ensure a comfortable stay. Each room has a balcony with a day bed, and complimentary toiletries, slippers and towels are provided in the private bathrooms. Daily housekeeping is included in the room rate.
Breakfast is complimentary for all guests at the onsite restaurant which serves Ethiopian and Continental dishes. Guests can choose to dine inside, or outside on the rooftop terrace from where the beautiful views can be enjoyed. A selection of drinks is available at the main bar, and guests can partake in a complimentary traditional coffee ceremony held around a small bonfire which is lit every evening. Other facilities include a 24-hour front desk, a tour desk, daily same-day laundry, and Wi-Fi.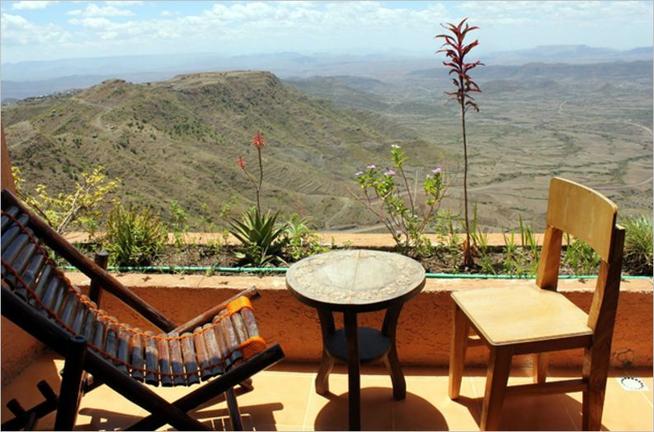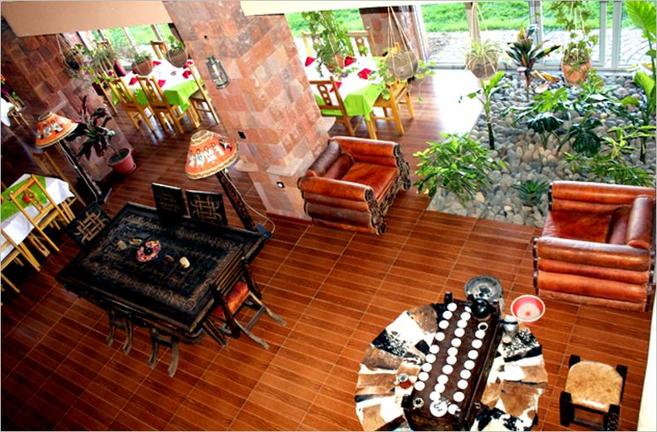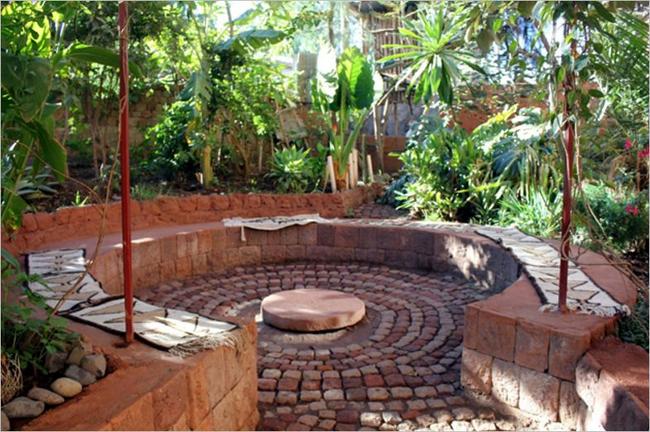 Your Stay
2 Nights
Full Board - Dinner, Bed, Breakfast and Lunch