Elewana Arusha Coffee Lodge
| Arusha
Located in the middle of a verdant coffee plantation, Arusha Coffee Lodge is a sanctuary of aromatic tranquility and a welcome retreat after a long international flight, or the dust and excitement of a thrilling bush safari.
Take residence in one of 30 luxury wooden chalets - 12 Plantation Suites and 18 Plantation Rooms - nestled amongst the surrounding gardens and sea of coffee trees.
Turning off the road, a tree-lined drive guides you to the warm and inviting main area with its quiet understated aura of luxury. Vibrant gardens, a spa, and a swimming pool await, and a restaurant, Bacchus, and café bistro, 3° South, boast menus to satisfy the most discerning of palates, successfully fusing international culinary prowess with locally-sourced ingredients.
Visitors are also welcome to enjoy convenient gift shopping at the Traders Walk Boutiques, located on site. Browse through a collection of five boutiques offering arts and crafts, jewellery, clothing, gourmet coffee and cakes and traditional Swahili food.
Images
Video
Rooms
Facilities
Activities and Services
Restaurants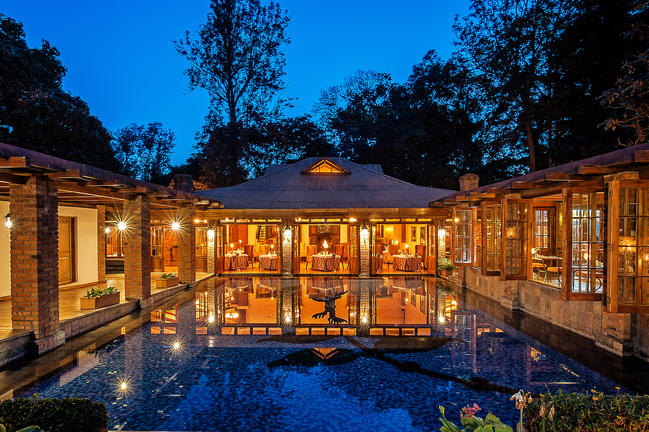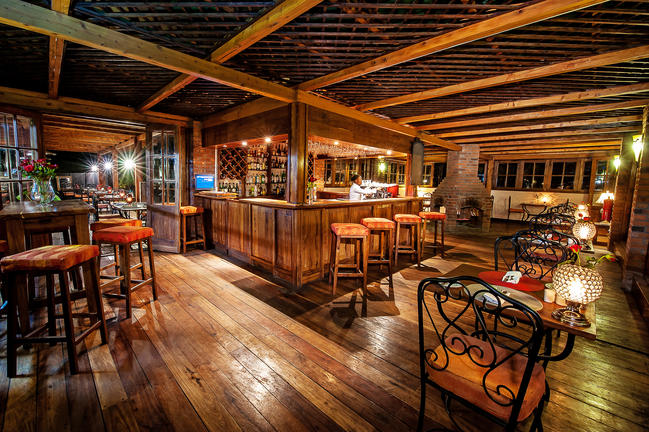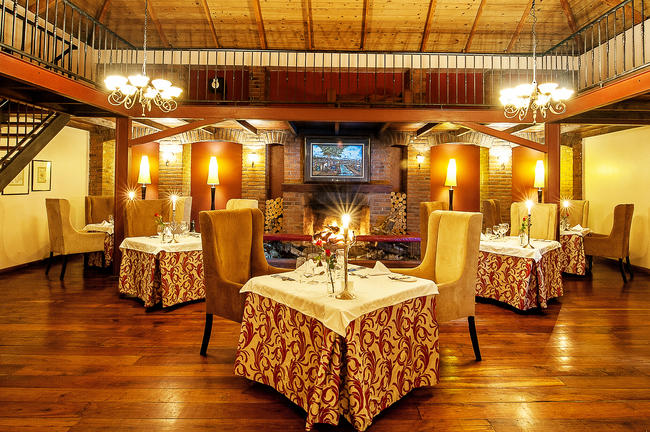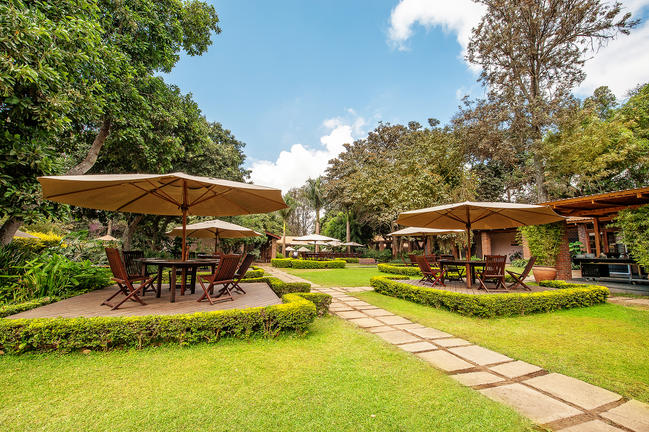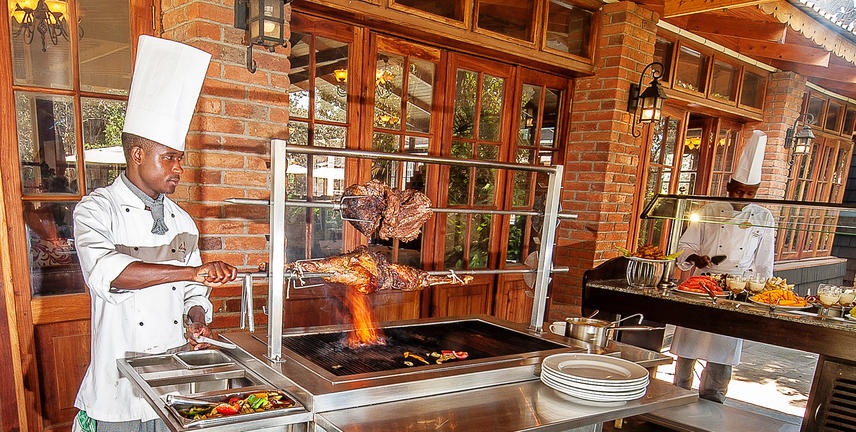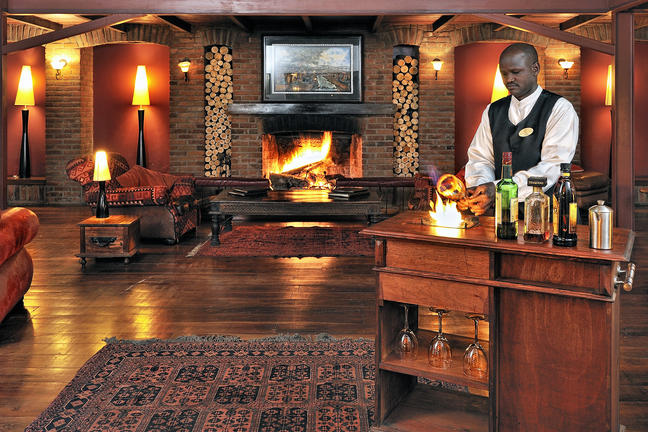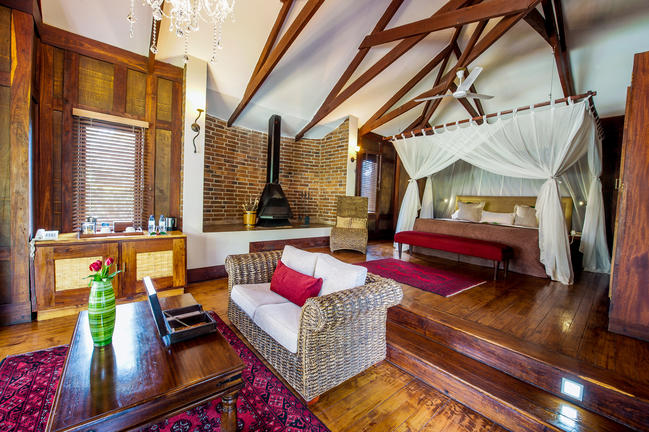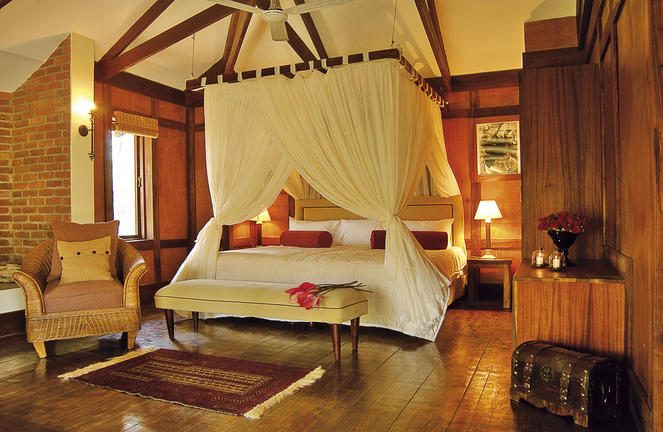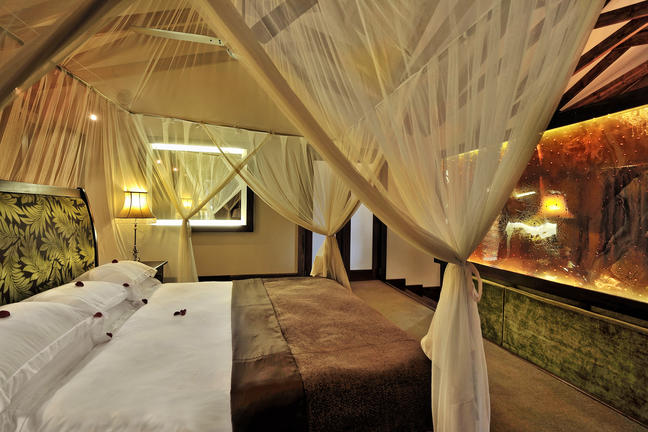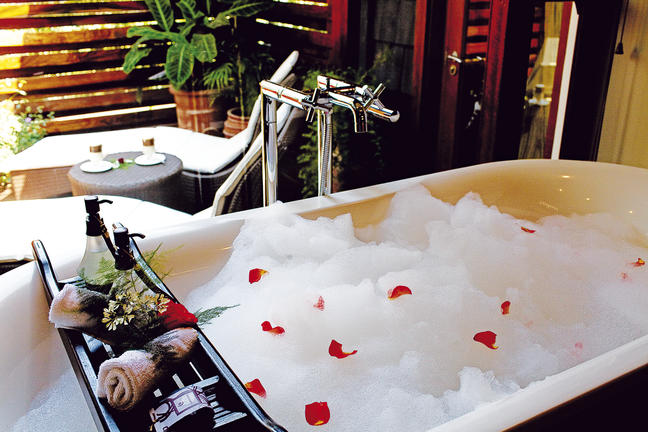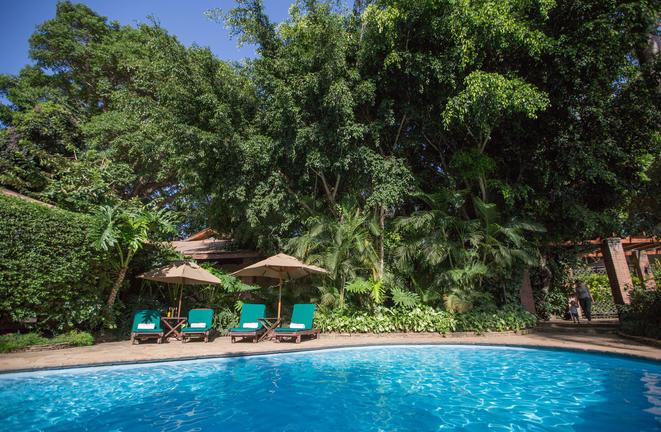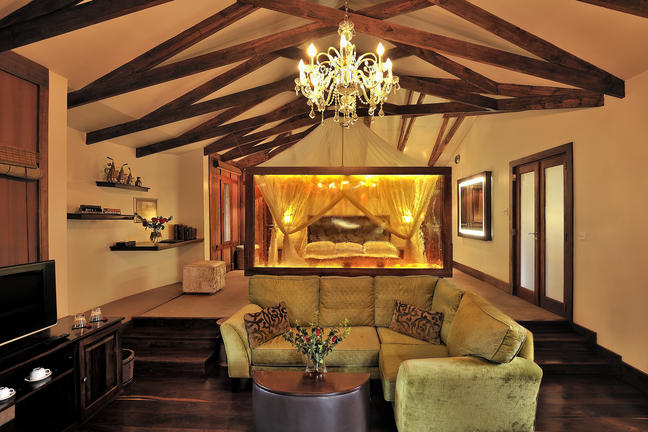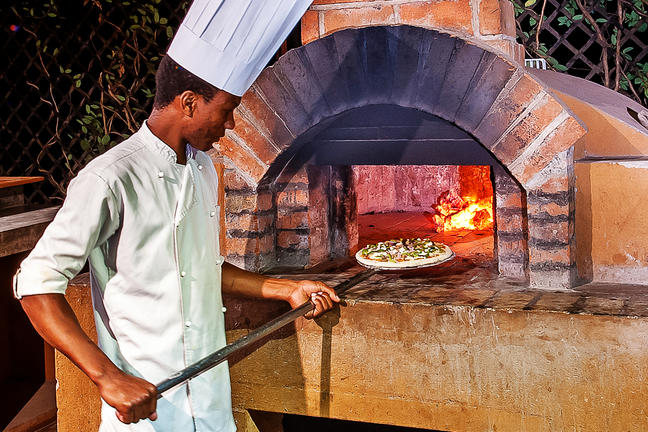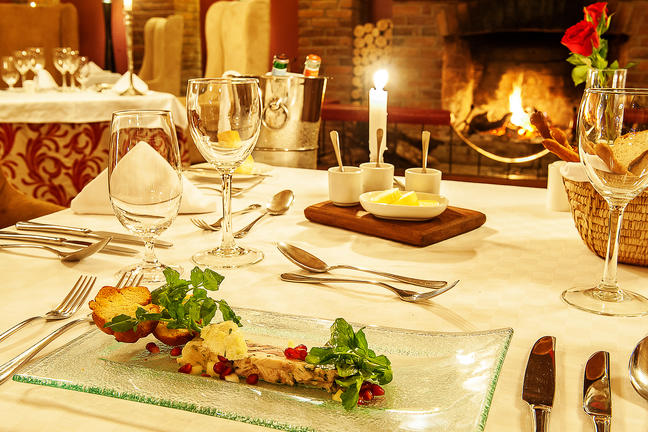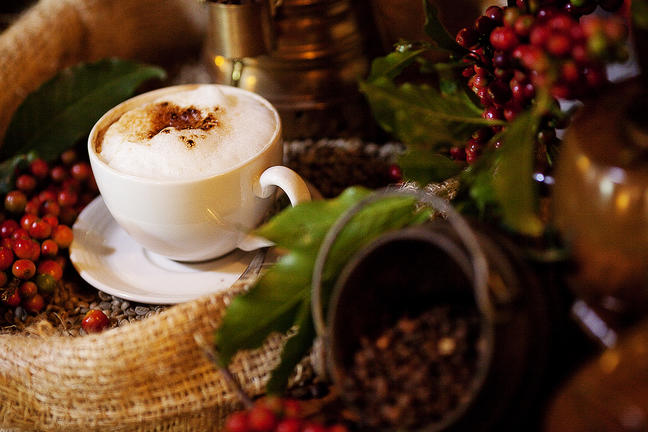 Your Stay
1 Night
Dinner, Bed and Breakfast
Fast Facts
Lodge
Spoken Languages: English, Swahili
No. Rooms: 30
Special Interests: Adventure, Gourmet, Indigenous Culture / Art, Leisure, Nature, Relaxation, Shopping, Wine
Sanctuary Swala Camp
| Tarangire National Park
In the heart of Maasai country and a remote corner of the Tarangire, in total seclusion amongst giant acacia trees and looking out beyond the flat savannah, Sanctuary Swala offers a very exclusive safari experience. The picturesque landscape is filled with ancient baobab trees, ambling elephants and birds in flight. Built to the highest eco-friendly standards, this camp has a particularly low-carbon footprint.
Sanctuary Swala's welcoming communal spaces blend chic style with relaxed open-air living. Traditional peaked thatch roofs harmonise beautifully with the surroundings bush and keep these areas cool in the hot months. Set on stilts around ancient towering baobab trees, the elevated dining area, lounge and library, are sound-tracked by the sing-song of the hundreds of species of birds that have their home in the mature acacia trees' canopy. Complimentary Wi-Fi is available in the main area and in guests' tents.
Twelve spacious canvas pavilions ensure unrivalled tranquillity, overlooking a popular watering hole. King-size beds swathed in neutral linens mingle fresh design with a new take on safari living. Indoor and outdoor bush-view showers ensure more magical moments because connecting with wildlife is key: the floor-to-ceiling 180° views, and the pavilions' private decks, mean you won't miss a sight.
Images
Video
360 Panoramas
Rooms
Facilities
Activities and Services
Restaurants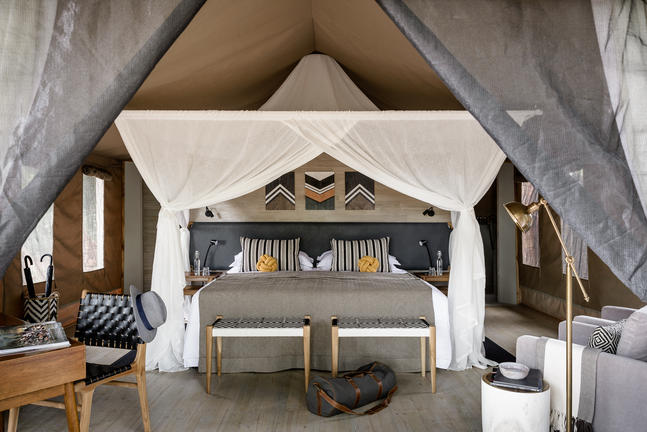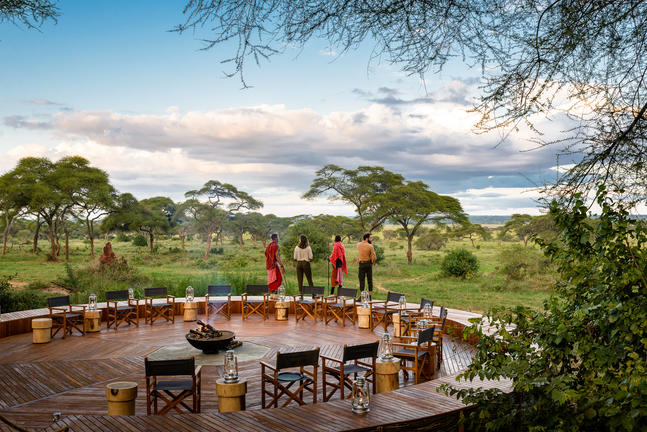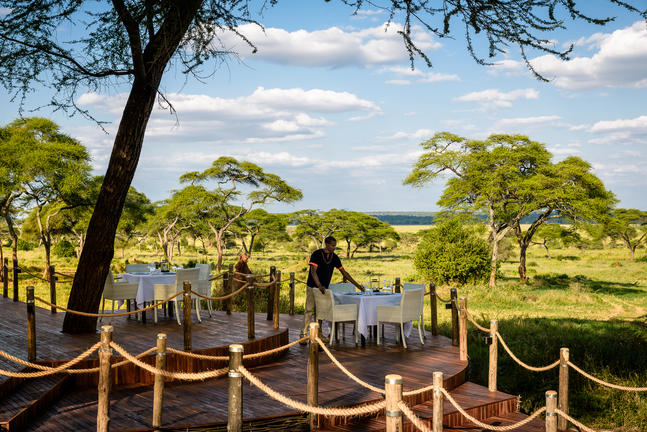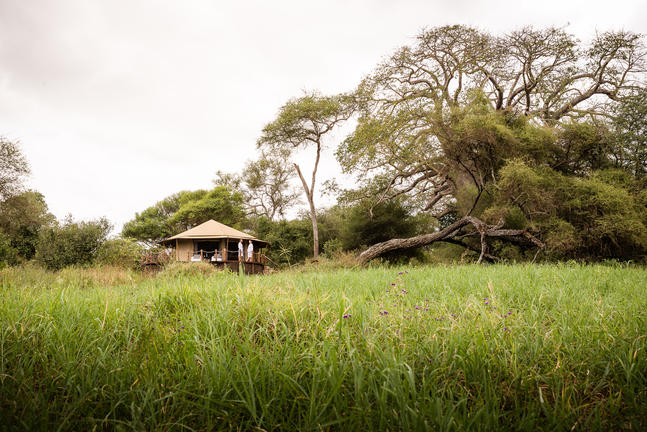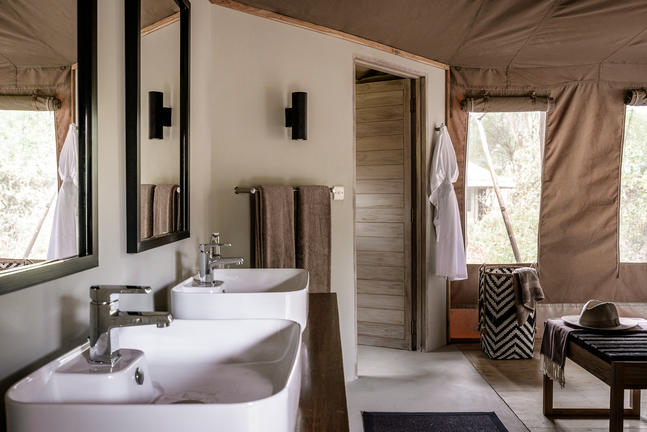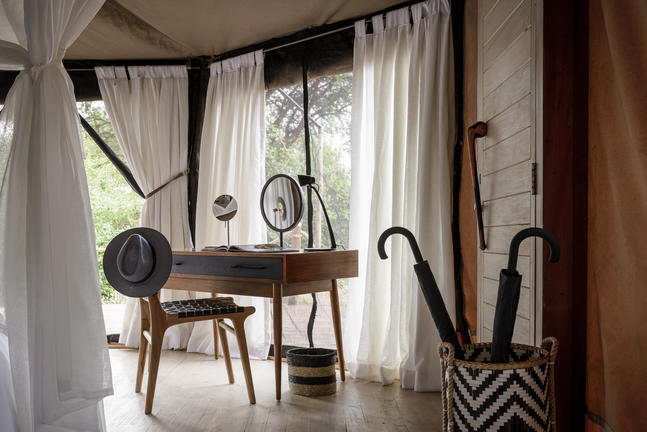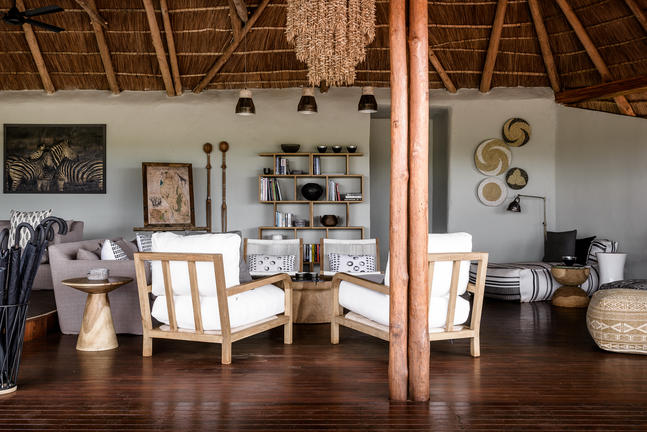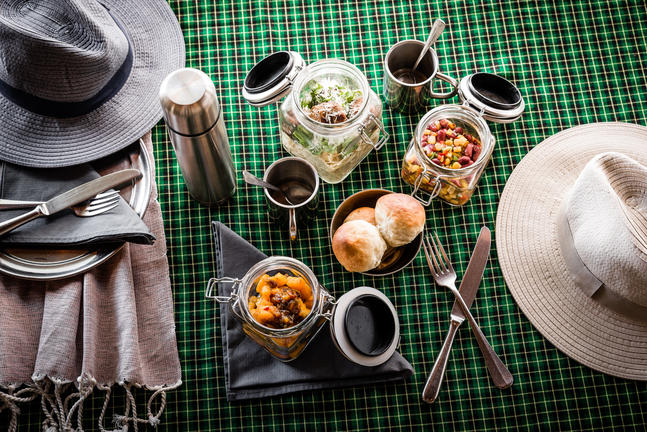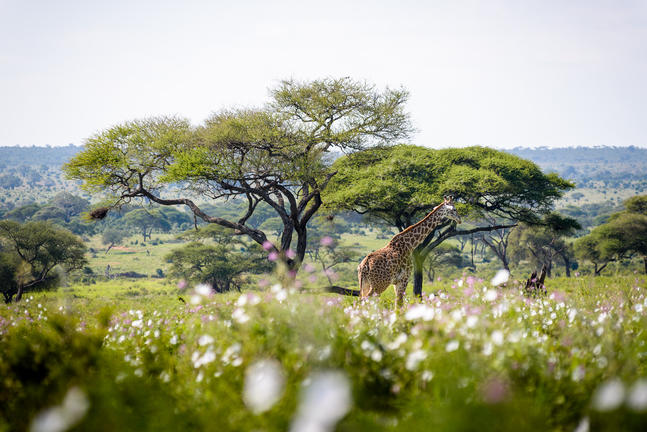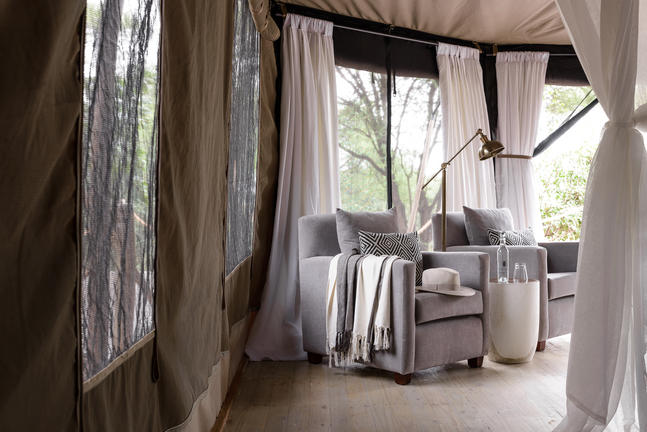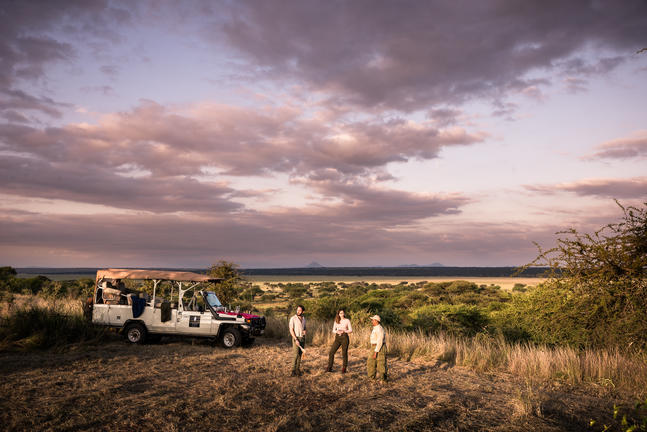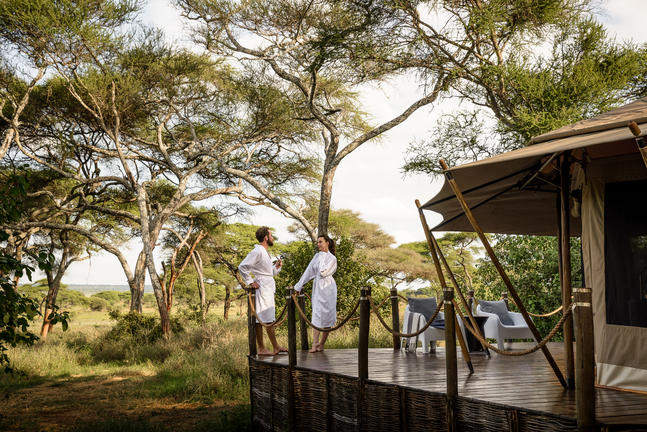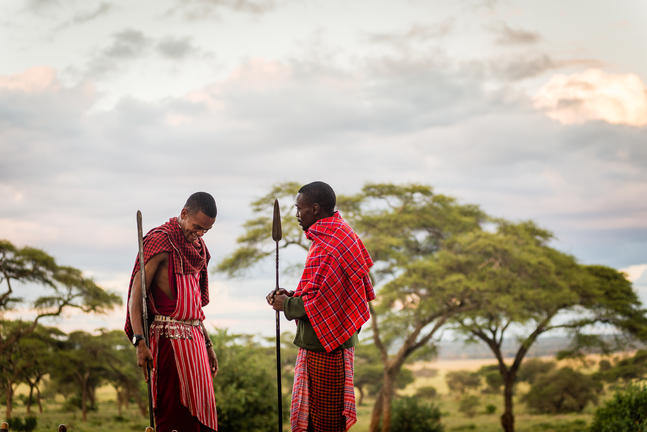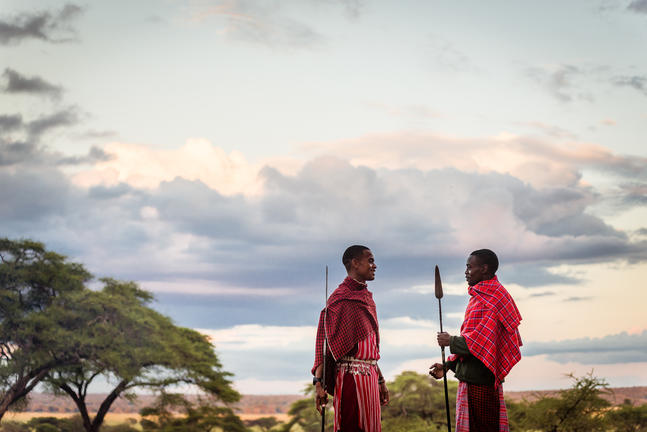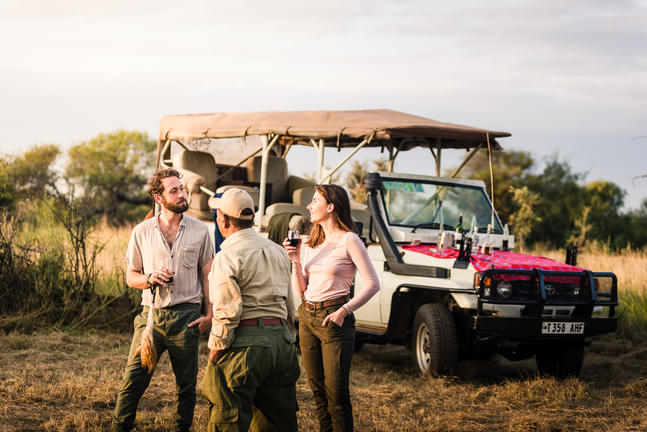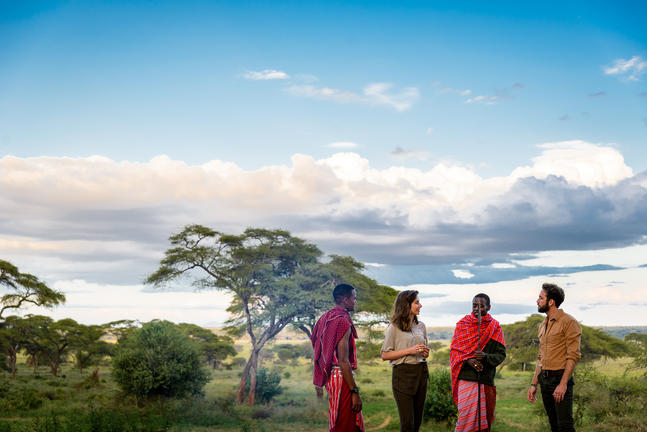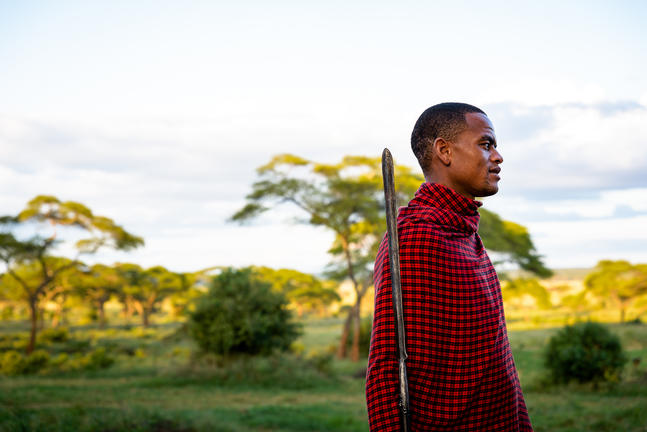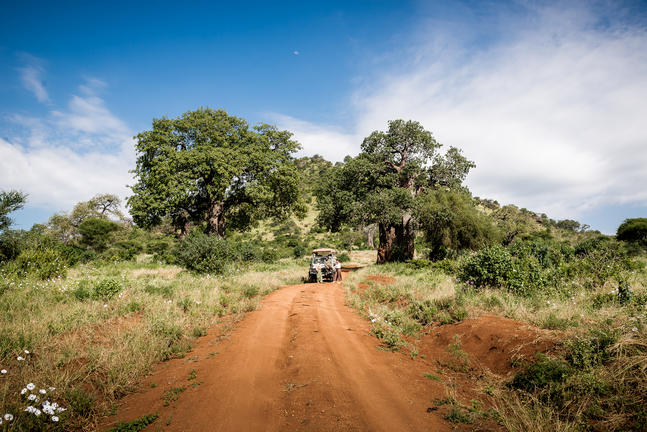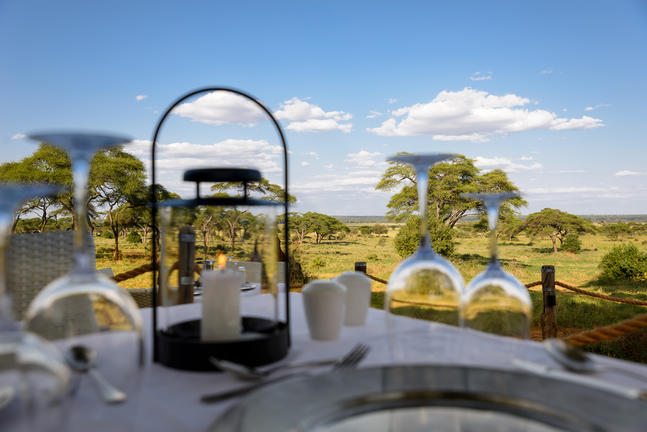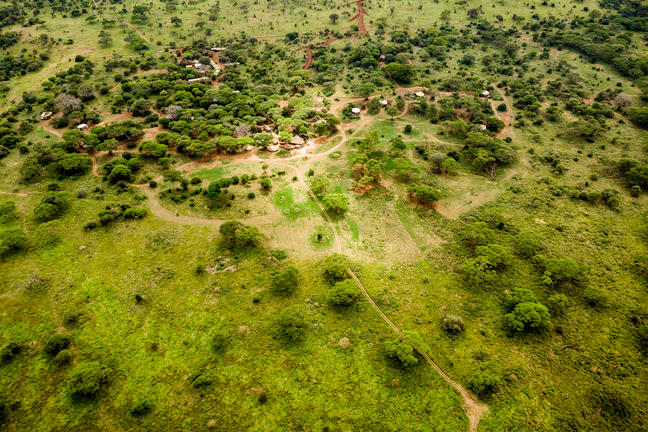 Your Stay
2 Nights
Full Board and Activities
Fast Facts
5 Star
Safari Lodge
Spoken Languages: English, Swahili
No. Rooms: 12
Special Interests: Birding, Flora, Leisure, Nature, Relaxation, Star Gazing, Wildlife
Ngorongoro Serena Safari Lodge
| Ngorongoro Crater
Perched on the jagged rim of the crater, wreathed in morning mist, camouflaged in river-stone and cloaked in indigenous creepers, the Ngorongoro Serena Safari Lodge is a triumph of ecological and architectural fusion. Sensitively constructed so as to take nothing from its environment whilst affording endless vistas over the heat-shimmering reaches of the crater below, the clustered boulder-built buildings of the Lodge hug the crater rim, linked by rope-lashed timber walkways that skirt the buttressed roots of ancient, liana-hung trees.
The interior, radiating out from the primeval log fire glowing at the heart of the Lodge, blends the concentrated hush of a game-viewing hide with the ochre, rust and charcoal images of a prehistoric cavern. Lit by flaming wall-lanterns, clad in gigantic volcanic boulders and decorated by the iron spears, bright-beaded robes and intricately carven artefacts of the Maasai, the Lodge is a unique blend of world-class luxury, timeless volcanic splendour and ethnic style. As for the views, from lilac-streaked sunrise, to indigo star-studded night, the immeasurably ancient Ngorongoro Crater delivers a theatre of vistas, most unchanged since the dawn of time.
Strung around the crater rim, each with its own rock-enclosed balcony, the rooms feature brass lamps, embossed leather headboards, wildwood mirrors, Maasai carvings and flamboyant prehistoric wall motifs depicting fleeing giraffes, stylised gazelle and plunging buffalo. Each room draws on a cave-grey, indigo-blue and jasper-red colour-scheme, is fully air-conditioned and enjoys uninterrupted views over the Crater's unmatched splendour.
At the end of an action-packed day, guests can also follow a gentle nature trail that loops around the Lodge through moss-hung glades and plunging ravines, take a guided walk to the Crater's rim, relax with a herbal massage, or watch as the burning sun sinks behind the mountains from a unique vantage point on the craggy heights of the Crater's rim.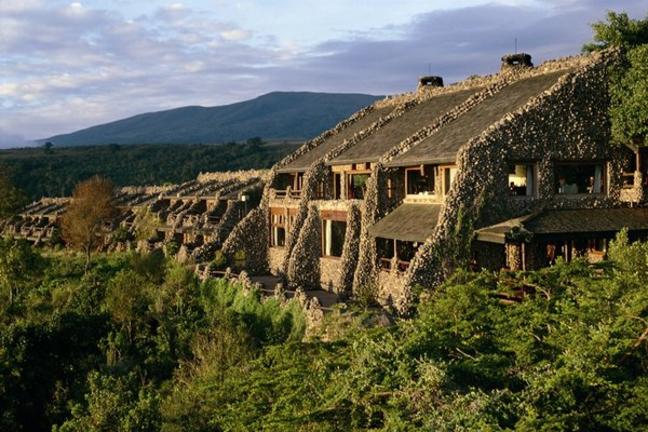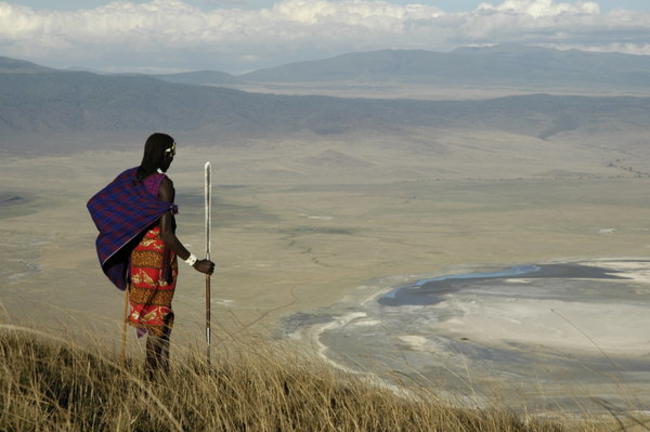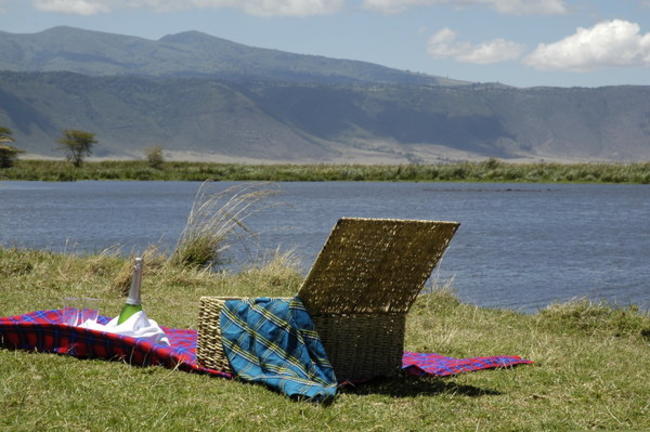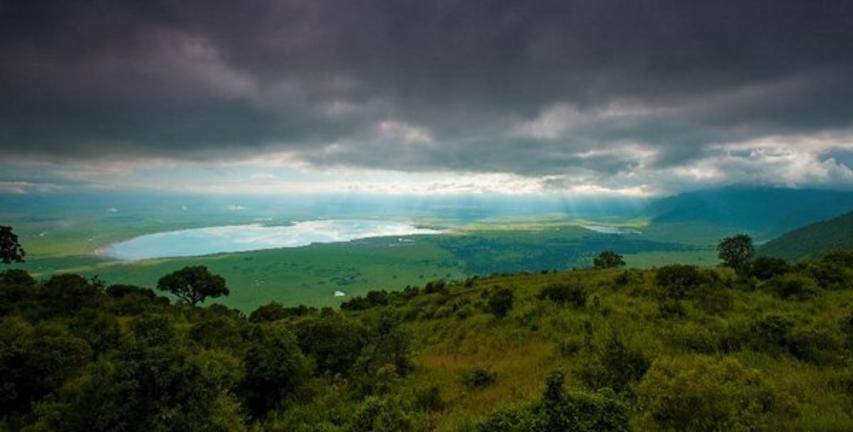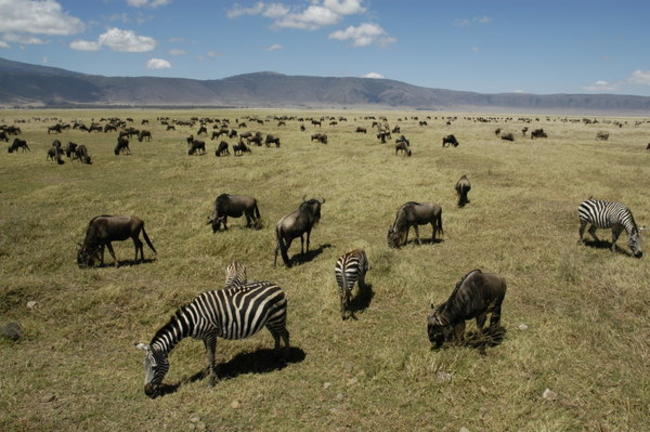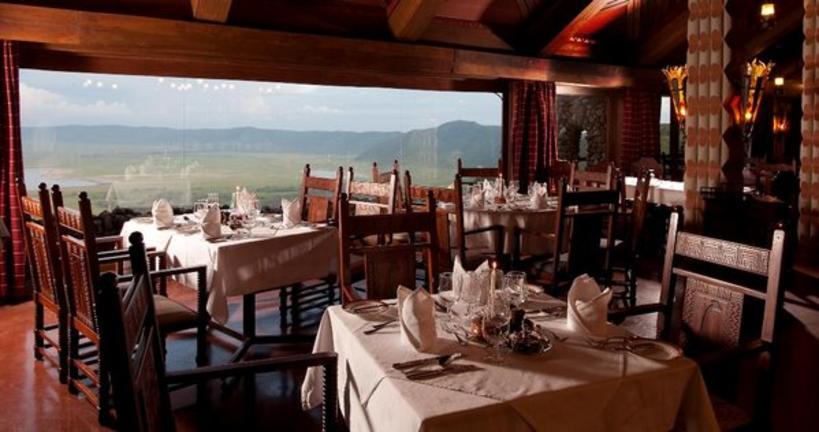 Your Stay
2 Nights
Full Board and Activities
Lake Masek Tented Lodge
| Southern Serengeti
Lake Masek Luxury Tented Camp is situated in the Ngorongoro Conservation Area, overlooking Lake Masek. The unique location is witness to the wildebeest migration which takes place from December to April each year. There is resident Big 5 game all year round in the area. The camp is Eco friendly, all the electric power is supplied by solar panels and water is collected during the rainy season. All the products used are biodegradable in order to ensure that the environment is kept pristine.
Guest accommodations feature 20 luxury tents with en suite facilities and either king sized beds, twins or triple beds. Each tent is built on a raised wooden platform with a veranda from which guests can observe the wildlife visiting Lake Masek. The bedroom area is ample and tastefully furnished. The bathroom area with twin washbasins, a standalone bath and an outside shower is separated from the bedroom area by way of a screen. Guests can enjoy a relaxing bath or take a shower under the stars.
Images
Rooms
Facilities
Activities and Services
Restaurants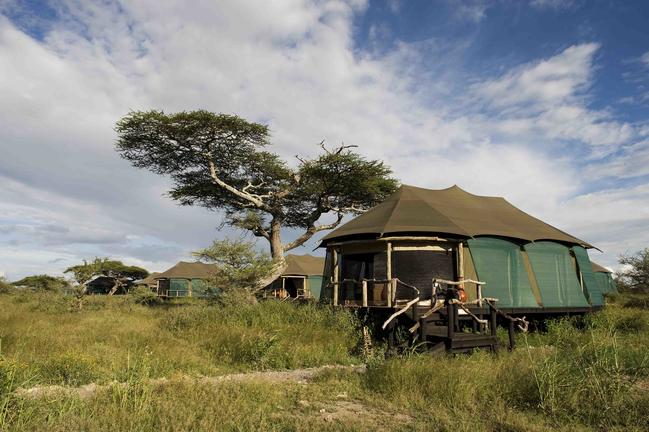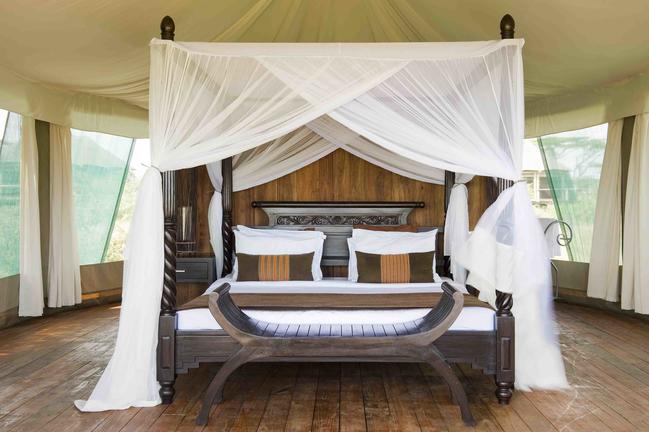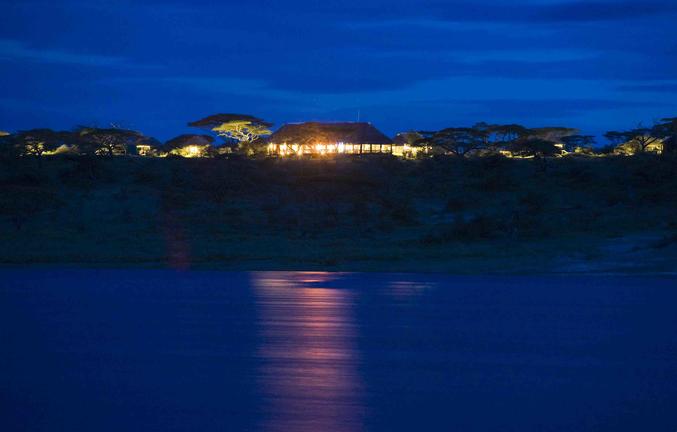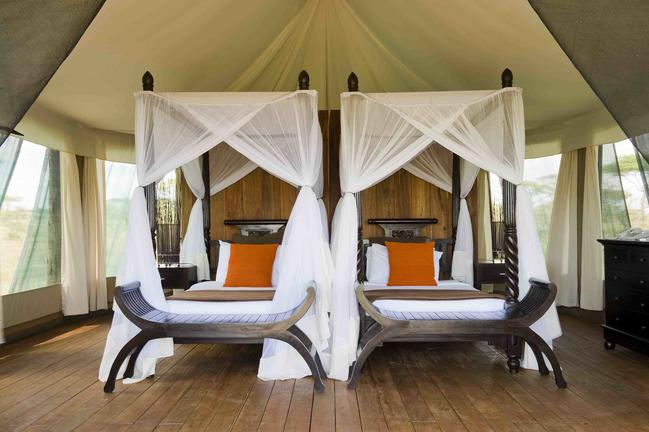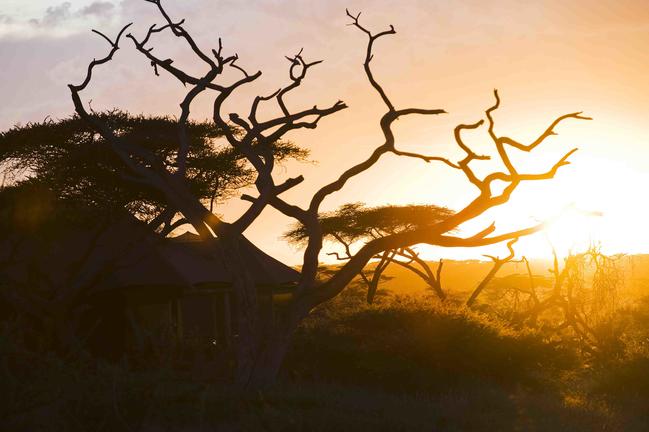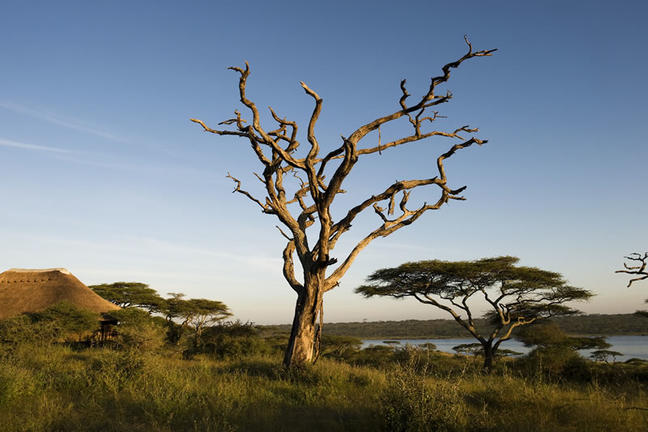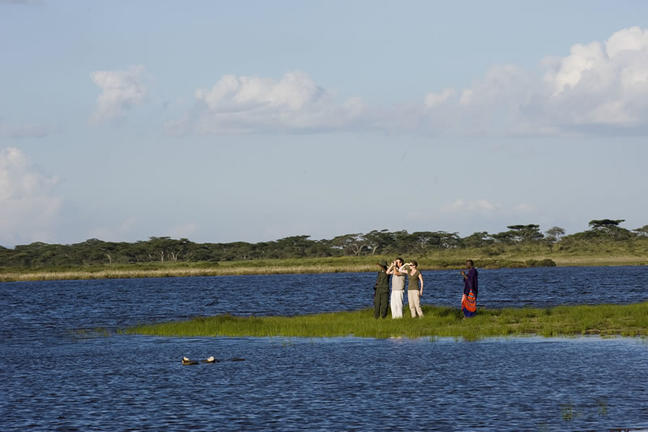 Your Stay
3 Nights
Full Board and Activities
Fast Facts
Tented Camp
Spoken Languages: English, Swahili
No. Rooms: 20
Special Interests: Adventure, Big 5, Birding, Flora, Nature, Wildlife
Mbali Mbali Soroi Serengeti
| Central Serengeti
Located in the Western corridor of Serengeti National Park, Soroi Serengeti Lodge is set on a hill and built amongst rocks with endless views and breathtaking sunsets over the vast plains of Musabi.
With its unique architecture and design elements, Soroi Serengeti lodge is a luxury African experience..
Twenty-five magnificent thatched chalets, complete with hardwood floors and baths, are tucked away amongst the acacia trees. Golf-cart escorts accompany guests from the main deck to their chalets. Each chalet boasts a private uninterrupted view of the Musabi plains, appreciable from the personal balcony or additional outdoor shower.
Upgrade to a suite for extended lounge facilities and television services.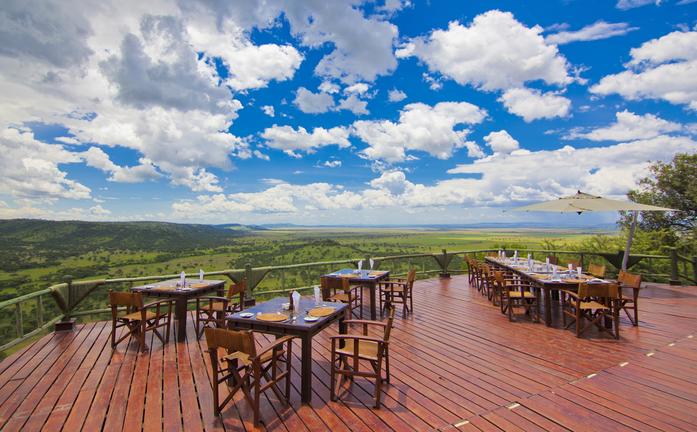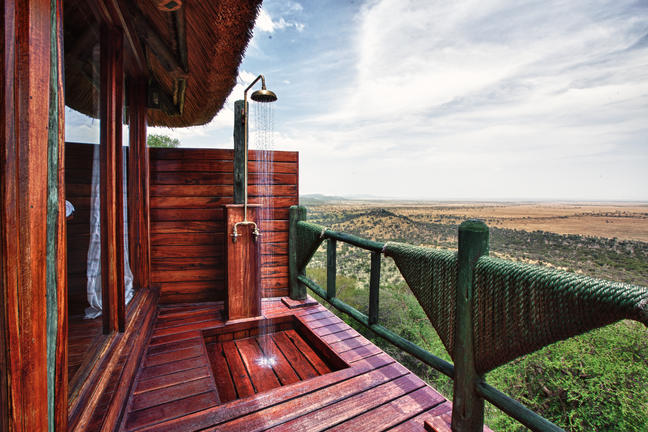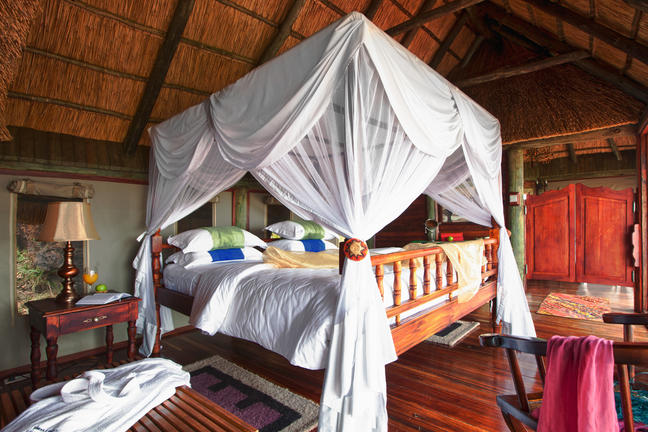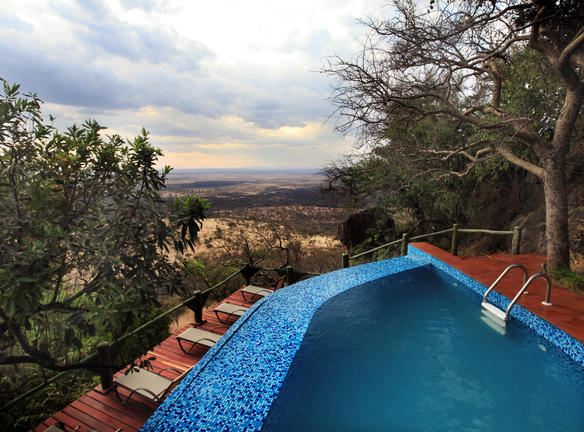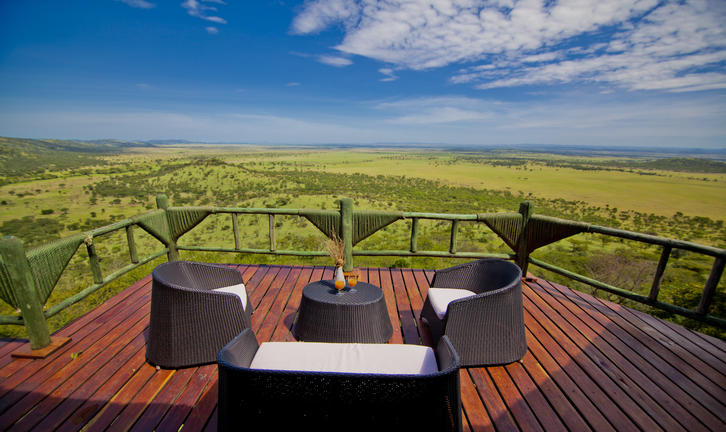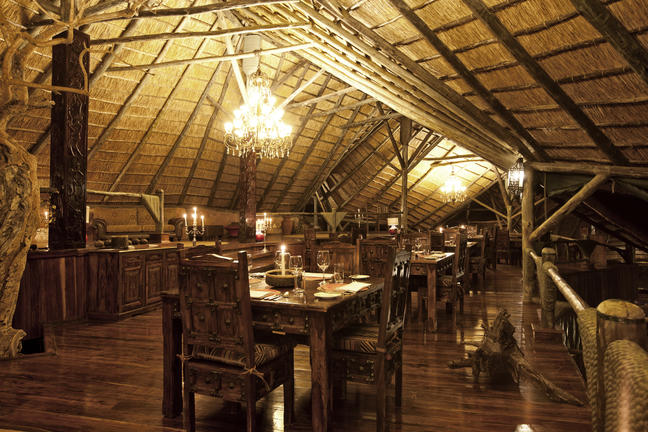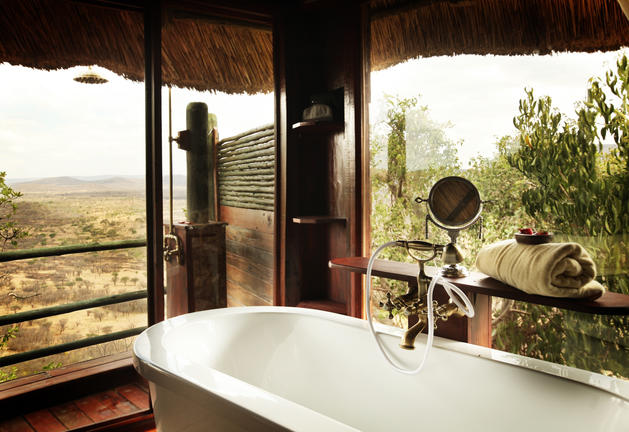 Your Stay
2 Nights
Full Board and Activities