Ngorongoro Conservation Area:
The Highlands Ngorongoro
Days 1 - 3
The Ngorongoro Conservation Area includes the famous Crater and its lesser known regions to the north; the Olduvai Gorge (where Lucy was found in 1974) and expansive plains of grassland which run all the way across to the Serengeti. Local Masai herd their cattle and goats alongside Africa's famed wildlife, as they have for centuries.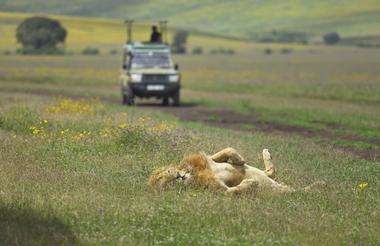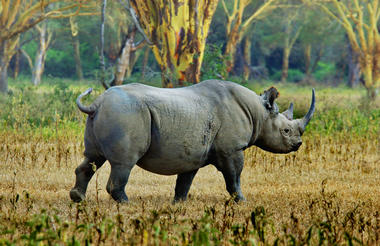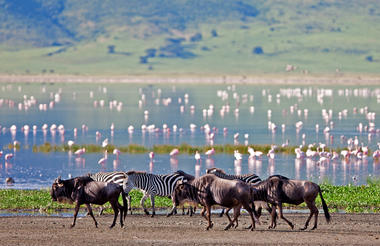 Central Serengeti:
Dunia Camp
Days 3 - 6
The Serengeti together with Kenya's Masai Mara Game Park form Africa's most famous wildlife park. The image of acacia trees on an endless grass plain epitomises Africa for many, and then add a Masai warrior and some cattle to the picture and the conversation need go no further.
The annual wildebeest migration through the Serengeti and the Masai Mara is the largest mass movement of land mammals on the planet – with more than a million animals following the rains. But that is not where the game viewing ends; large prides of lions, elephants and giraffes in grasslands, gazelles and eland to mention but a few. Aside from traditional vehicle safaris, hot-air ballooning over the Serengeti plains has become almost essential and you can even do a horseback safari.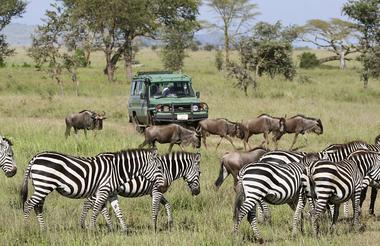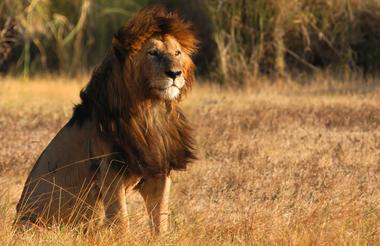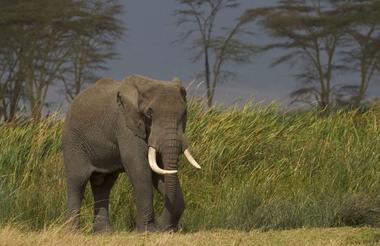 Central Serengeti:
Namiri Plains Camp
Days 6 - 9